Preview of John Daly's Prostroke Golf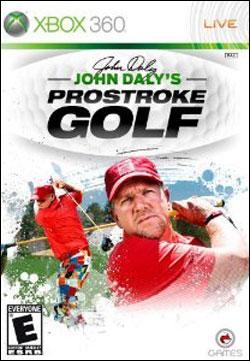 John Daly's Prostroke Golf
by Ken Laffrenier

September 22, 2010


I'm sure there is not a soul among us that would lament the inherent benefits of repetition, as it relates to practicing. It is, after all, the tireless effort and continual honing of a specific skill set that creates the one of a kind greats we see in today's athletes. Because these individuals spend countless hours fine tuning the seemingly minor aspects of their trade, they are able to soar above the casual (see: armchair) athletes. Should we begrudge their achievements? Should we criticize their success? Should we limit their training to one individual location? The answers, of course, are no to each of the statements.



There is not a professional golfer alive that only plays the exact same course, with the exact same equipment, during the exact same conditions or at the exact same time of the day as when they first took up their passion for the game. It is for these exact reasons that I've wondered when we would see a competent alternative to EA's annual golf offering.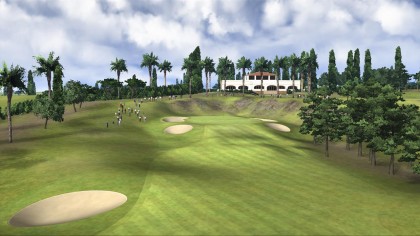 O-Games and developer Gusto Games have studied all of the feedback and criticism from the first Prostroke Golf game (2007) and are presenting John Daly's Prostroke Golf. Not only have the development team expanded their initial offering to include the Xbox 360 but they understand the importance of adding a big name star to the mix (it's certainly worked for EA).


For those relatively new to the sport, John Daly is the Mike Tyson of the Golf world. His outlandish outfits and outstanding achievements on the links are overshadowed only by his very brash and very public personal life outside of the game. Would he have been the first person I would think to lead a new golf franchise?....no.....but is he the right mix of might and character to take on the Tiger Woods dominated video game genre?....yes! Not only is John Daly an impressive golfer but he is also an impressive presence on the courses. His fashion style alone offers an endless array of expandability to a golf video game...add the John Daly golf prowess and you've got yourself a contender.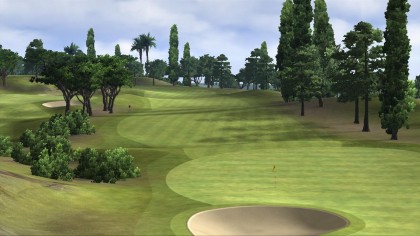 What most impressed me about John Daly's Prostroke Golf is its more forgiving gameplay. The biggest complaint of the EA Tiger Woods offerings I've had is the fact that I am not an expert golfer, I don't want to be an expert golfer, I'm not going to hit the ball 300 + yards and I won't sink a 40 foot putt, so why in the world would I want to have the same frustrations in a video game. I want to settle in front of my tv and experience the thrill of nailing a par 4 eagle, cheer as I sink a par 5 albatros or better yet, brag about my par 4 hole-in-one.


Don't get me wrong, Prostroke is still a very 'realistic' style of golf game, but it just seems to offer more opportunities for gamers like myself to shine. The new first person perspective offers an unprecedented style of gameplay...it literally puts you in the shoes of the on screen player. This allows you to more clearly see how minor adjustments are affecting potential shots and the targeting system is much more forgiving.
The visuals are sharp and while not quite up to the standards of the EA franchise, they are close enough that most gamers will be very pleased.


The game features 16 courses unique to this offering and yet they are still just as scenic and challenging as any other golf game out there.
While this title is unlikely to unseat Tiger from the top of the golf video game pile, it will certainly make a noticeable dent in the polished numbers of past years. Offering Prostroke in October rather than directly competing with EA in June is a tricky move but should serve to give gamers a very strong alternative in this sparce gaming environment.


Having John Daly as the figure head for Prostroke golf is outstanding; not only are we reviving one of the greatest golf characters but it is about time that we recognized John Daly's accomplishments and the fact that he has been instrumental in introducing the armchair athlete to the sport of golf.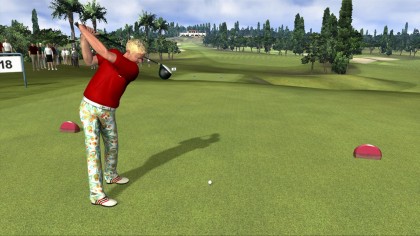 We'll have the full review of John Daly's Prostroke Golf when it hits the shelves on October 5th, 2010.