MEMBER PROFILE FOR Casper
Total Reviews: 5
Average Overall Score Given: 9.44000 / 10
Total Forum Posts: 13533

Reviews
Tom Clancy's Splinter Cell: Pandora Tomorrow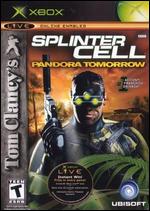 I've always been a big fan of UbiSoft, especially since I've been playing the Xbox. I would have to say that out of all the companies that work on games for us, UbiSoft just has everything that needs to be done to make a realistic game down pat. From the lightening in dark areas of maps to the crickets you hear on your surround sound setup, these games are made to suck you right into the game like no other. It started last year with Ghost Recon, which had a huge following on Xbox Live, to Splinter Cell, a game that Metal Gear Solid fans from all over, as well as action stealth lovers across the globe, would cherish as the perfect game. You know a game is mind-blowing when the magnificent shadows, flawless thermal vision, gorgeous night vision when hiding, and the moves that you could pull off just to stay hidden have you staring at your television in amazement. This is the type of game that UbiSoft wants gamers to play and experience - one that will help you forget what is really going on out in the real world.

Yes, this review is out about a week after the game was released, but you know what? I honestly have not been able to get myself off of Pandora Tomorrow. I'm not sure if I could put my finger on it, but I would have to say that this is by far the most addicting experience I have had in a video game in quite some time, and it is mainly because of the online experience. I will get to that later, but for now, let me just say something. This game is the biggest game that will be out this year next to Halo 2 - and that is even a close comparison, especially for those that are not huge Halo fans to begin with. Pandora Tomorrow has it all in one package.








Suggestions: All in all, I love this game and realize that I will not be going near another Xbox Live game until Halo 2 comes out, or some sleeper hit decides to come out of the woodworks. I have faith in UbiSoft giving us enough downloadable content to keep us up more hours out of the night than our boss will allow and realize that this could possibly ruin a much needed summer for those that have suffered through a horrendous winter in the Northeast.

Overall Score: 9.8 / 10

Project Gotham Racing 2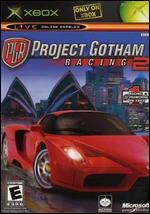 Project Gotham was our first racing goodness on the Xbox, as it was available at launch and purchased by everyone that wanted a great racing game and one that showed the power of the Xbox at the same time. This series has been a favorite amongst everyone and will undoubtedly begin to flaunt another power that Microsoft has given us: XboxLive. Not only does PGR2 have what it takes in the graphic department like the original, but to be able to challenge your friends and the best in the world using the XboxLive service is something that no game has done so far. When preparing for a race, there is now a window in the corner that will show the top time of all gamers on XboxLive and you can even download the ghost car to race that top time. Never before have you been able to challenge someone on Live in this way and Microsoft is on to something with this.







Suggestions: Work on more realistic dynamics for the car, as they don't all spin that easy on turns. As far as anything else, you guys turned this around nicely, great job!!

Overall Score: 9.8 / 10

NHL Hitz Pro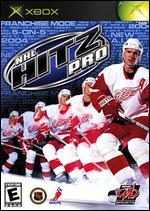 Suggestions:
Overall Score: 8.0 / 10

ESPN NFL Football 2K4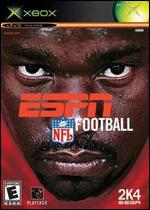 Suggestions:
Get involved the XSN or come up with a system for gamers so it is easier to organize leagues and tournaments. Try and get a lock on the divergence errors on XBoxLive. The cheerleaders, at least make a better attempt so they don't look like a Fixodent commercial with the smiles. And on a side note, not all NFL Teams have cheerleaders (Jets and Giants), learn that.
Overall Score: 9.6 / 10

Outlaw Golf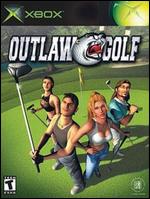 This is a complete sim of golf. The overall look, feel, entertainment of this game is out of control. It is very realistic, but yet funny as hell at the same time.

I had originally expected this to be one of those 3-button-swing golf styles like the other ones, but using the analog to it's absolute best was ingenius. The composure meter is great also, when you start sucking, you lose your composure, so you keep sucking, until you start hitting better, or at least on the course.

The grass, the water, the sky, the bridges...I haven't seen many games that contained as much fine detail as this game. Hypnotix used the full potential of the Xbox, a major plus coming from a new developer.

The music is very tolerable and keeps you interested in the game. As far as the comments and remarks from the announcer and golfers, it hasn't been too repetitive as of yet, which is good compared to how much they say. The introductions are repetitious, but that is expected.

Suggestions: Online play and some more boards wouldn't be bad. Also, some secret hidden characters would be pretty neat to play for. Also, heckling the other players and having the crowd yell at you would be cool too.

Overall Score: 10.0 / 10