NEWS - Wednesday, July 21, 2010

Medal of Honor beta is now finally available
After weeks of delay, EA and DICE's Medal of Honor beta is now finally available for the Xbox 360.
According to the official Medal of Honor Twitter account, Xbox 360 owners finally have a chance to play the Medal of Honor beta, after the beta was hit with weeks of delays. Those who were able to get an the exclusive code can redeem the voucher and download the beta through Xbox Live.
The beta is expected to end on July 31st, giving those lucky 360 owners with a code at least ten days to get a sneak peak at what DICE has in store for the Medal of Honor online mulitplayer.
Medal of Honor will release in Europe on October 15 and North America on October 12 - a month ahead of Activision's Call of Duty: Black Ops.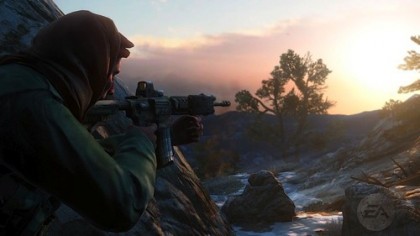 Source: http://twitter.com/medalofhonor/