NEWS - Wednesday, June 12, 2013

E313: Forza 5 will have open-wheel, F1 cars
Last night here in LA the team held the "Forza Motorsport 5" Showcase, an event celebrating the upcoming release of "Forza Motorsport 5." Joining the 'Forza' team at the event were 2013 Indianapolis 500 winner Tony Kanaan, two-time IndyCar Series Champion Scott Dixon, and 2011 Firestone Indy Lights Champion Josef Newgarden. Guests were able to see a line-up of incredible cars and were treated to an exclusive look at Rush, the epic action-drama directed by Academy Award winner Ron Howard, which will premiere on September 20, 2013. One of the stars of Rush, Chris Hemsworth, made a surprise appearance at the event, delighting our guests.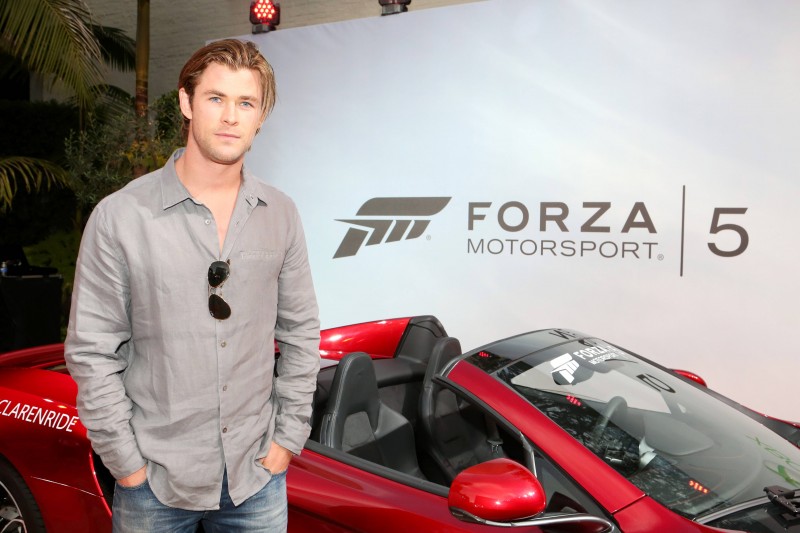 At the event, Microsoft and Turn 10 Studios, the creators of the "Forza Motorsport" Xbox series of racing games, announced that open-wheel cars will be making their series debut in "Forza Motorsport 5" for Xbox One. For the first time, "Forza" players will be able to drive open-wheel cars, including current and historic grand prix racing cars and race cars from the IZOD IndyCar Series.

"Including open-wheel cars in 'Forza Motorsport 5' brings 'Forza' fans a whole new world of racing action," said Alan Hartman, studio manager for Turn 10 Studios. "Players will be able to drive these incredible cars on a collection of world-famous race circuits as well as our Prague city track, which we debuted this week at E3. In addition, the brand new graphics engine in "Forza Motorsport 5," powered by the Xbox One, will let 'Forza' players get closer than ever to these amazing cars and to really build an appreciation for these masterpieces of race engineering."

For the first time, "Forza Motorsport 5" will feature Formula 1 cars, including the 1976 McLaren M23 and the 1976 Ferrari 312-2 cars driven by Niki Lauda and James Hunt, respectively, during the 1976 F1 Season. These models are the same cars featured in Rush and they will be available as a free download to all "Forza Motorsport 5" players at launch.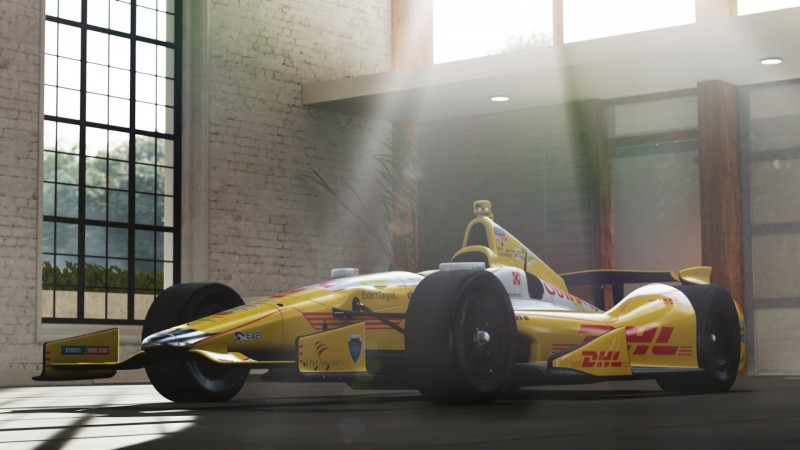 The team also shared that IndyCar race cars will be making their series debut in "Forza Motorsport 5." The game will feature cars representing four of the top teams in the IZOD IndyCar Series: Andretti Autosport, Rahal Letterman Lanigan Racing, Target Chip Ganassi Racing, and Team Penske.

"IndyCar fans have been asking to see IZOD IndyCar Series cars in a console game for some time, and partnering with industry leaders such as Microsoft and Turn 10 Studios certainly satisfies that wish," said Greg Gruning, executive vice president for Corporate Business Development, INDYCAR. "We couldn't have better partners to showcase our sport to a young, technology-driven demographic than with the platform provided by the Xbox One and 'Forza Motorsports 5.'"

"Forza Motorsport 5" will be available exclusively on Xbox One at launch. Players can reserve their copy of the "Forza Motorsport 5 Day One Edition" now at www.xbox.com. For more information on "Forza Motorsport 5", see this blog post from Turn 10 Studios.


Source: http://news.xbox.com