NEWS - Thursday, September 12, 2013

(RUMOR) - Grand Theft Auto V and Dead Rising 3 are both going BIG, no surprise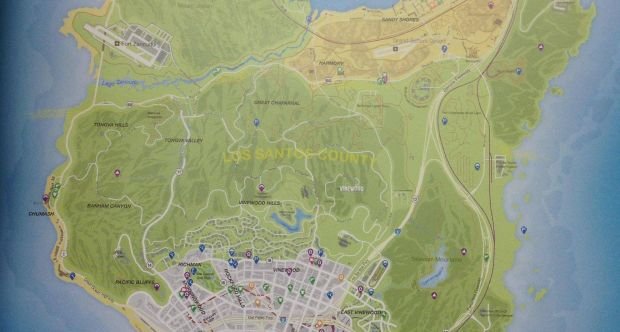 Could this be the world map for Grand Theft Auto 5? Supposedly taken from an early copy of the game's guide, it certainly looks legit.
Rockstar's fictional take on Los Angeles features a number of recognizable parodies: Koreatown turns into "Little Seoul," Venice turns into "Vespucci," and Hollywood becomes "Vinewood."
Chatty is trying to figure out the scale of the game, based on the leaked map. This image shows one theory, but it's still being debated.
One thing is clear: this game will be big--especially when one factors in all the wilderness Rockstar has thrown into the game. We're rather excited to take a drive down the game's take on the PCH: the Grand Ocean Highway.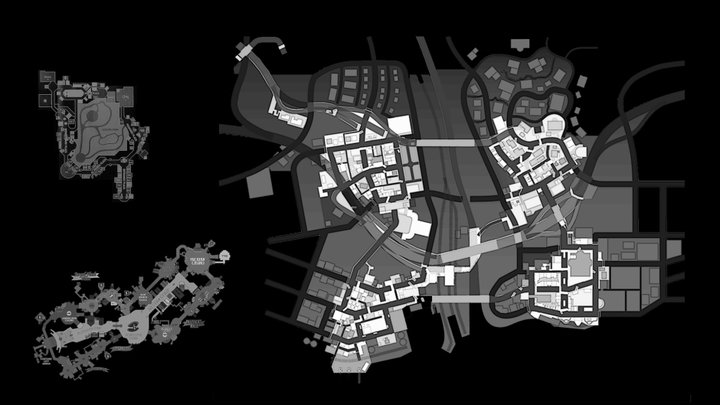 [Meanwhile], the Dead Rising series has come a long way from simply mowing down the undead in a shopping mall. Capcom Vancouver has far greater aspirations in mind for Dead Rising 3, going so far as to claim that the upcoming Xbox One-exclusive will feature an open-world that's bigger than the first two games combined. So, don't plan on venturing across the world by foot.

Dead Rising 3's world will be so expansive that you'll be using vehicles for a bulk of the game, according to the Financial Post (via Gamespot). But don't worry about the game turning into Grand Theft Zombie, because you'll be able to apply the game's signature combo weapon system to vehicles, as previously seen.

In addition to the world's massive size, Dead Rising 3 will be the first game in the series that will not use load screens in-between areas. "We wanted to go truly open-world this time around. No more load screens," executive producer Josh Bridge said. "With the biggest world that we've been able to make, with loads of zombies."

Dead Rising 3 launches on November 22, alongside Xbox One.


Source: http://www.shacknews.com