NEWS - Friday, September 27, 2013

(RUMOR) - Xbox One tour outed, Canadian cities added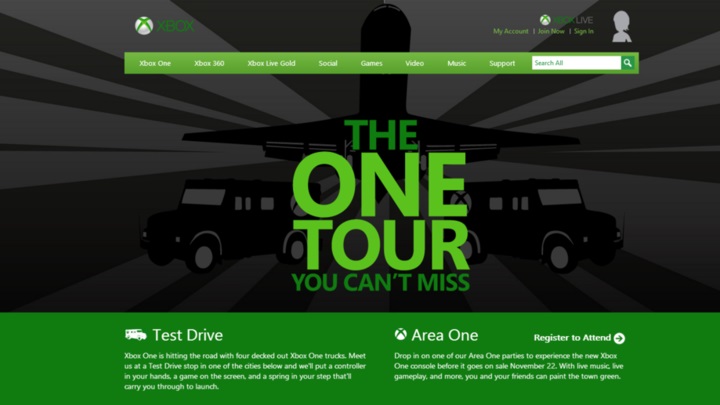 Details of an Xbox One demo tour have been outed by a premature posting on a Microsoft website.
A NeoGAF user posted a link to the tour's online advertisement, since removed, that offered details of a 36-city tour of the United States and Canada. Although screenshots from the page show locations, they do not show dates, although the tour is clearly designed to take place prior to Xbox One's launch on Nov. 22.
"Xbox One is hitting the road with four decked out Xbox One trucks," stated the online advertisement. "We'll put a controller in your hands, a game on the screen and a spring in your step."
A Twitter account has been created for the tour, which is likely to offer more details in the near future. Polygon has contacted Microsoft for more information.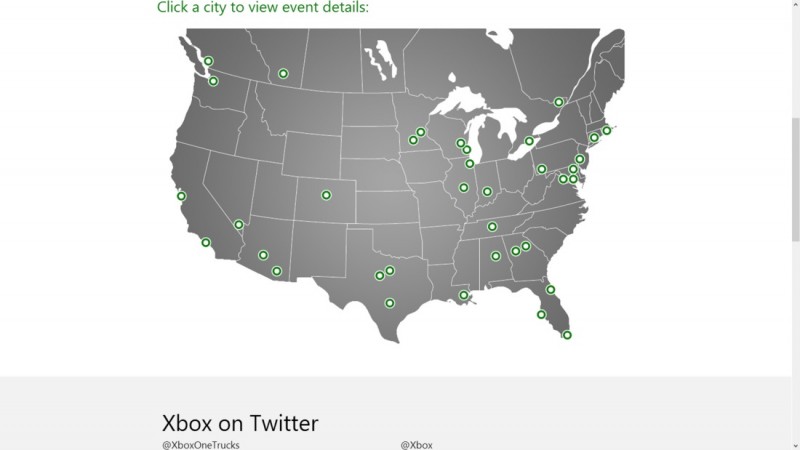 It appears that Toronto, Vancouver and Montreal have been added to the previously confirmed Edmonton, Alberta.


Source: http://www.polygon.com