NEWS - Tuesday, October 8, 2013

EA reveals Xbox One-exclusive CoachGlass App for Win 8, Droid, iOS
Powered by EA SPORTS IGNITE, "Madden NFL 25" ushers in the next generation of sports games delivering 10 times more detail than any game in the franchise's 25 year history. Check out the Xbox Wire exclusive interview below with producer Seann Graddy and designer Brad Lippman of "Madden NFL 25" and stay tuned for more news and insights from other renowned developers of the hottest and most anticipated games coming to Xbox.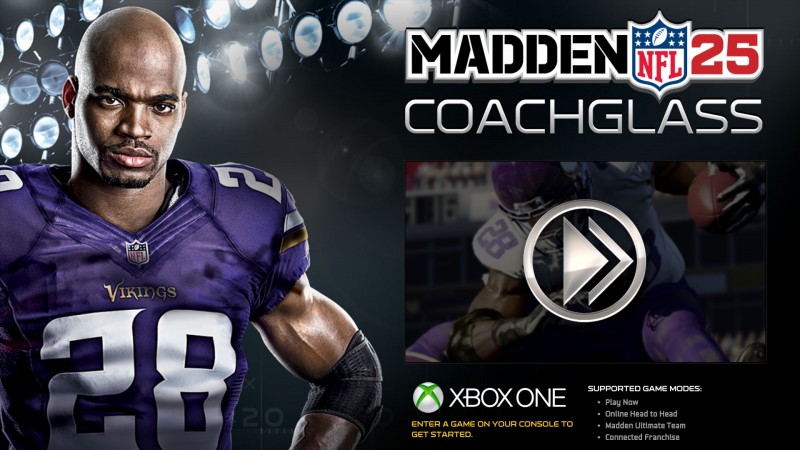 How will CoachGlass make "Madden NFL 25" an even more immersive football experience?

Brad Lippman: CoachGlass makes "Madden NFL 25" a more immersive football experience by providing the user with real-time authentic information. This is the same information that NFL Coaches and Coordinators use to understand their opponent and adjust their gameplan.

How will CoachGlass impact online multiplayer in "Madden NFL 25?"

Brad Lippman: Just like how in real NFL games Coordinators know what play was called by the opposite team after the play is over, CoachGlass will give our users this same insight. Both online and offline gamers will know what plays are being run by opponents, and this helps teach users what plays they should try themselves, as well as preventing opponents from relying on just a handful of plays in order to succeed.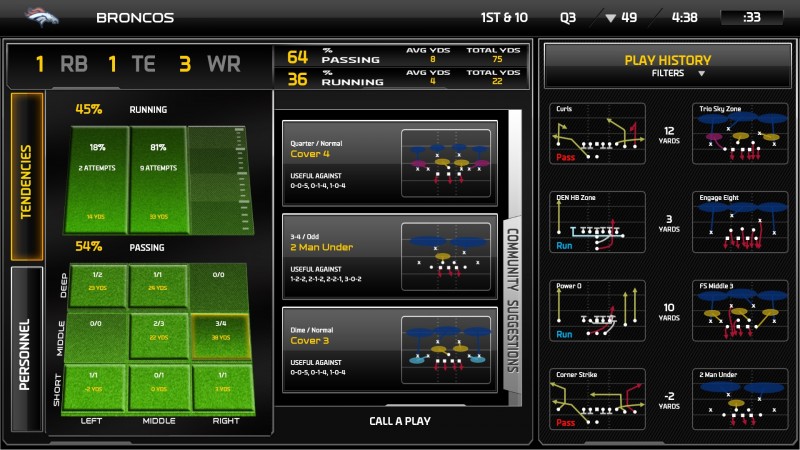 CoachGlass sounds like it has a lot of potential to help even the playing field on defense, are there plans to include CoachGlass features that will help offensive play calling as well?

Brad Lippman: We don't have anything to announce at this time but we are looking for ways to evolve CoachGlass and add more data and new functionality. However, fans can currently see which defensive plays are being called against them, providing some level of insight into what sorts of defensive schemes and plays the opposition is employing.




What are you most excited about for developing on new generation hardware?

Sean Graddy: With more console horsepower comes more ability to take our gameplay and visuals to the next level. I think that is what I'm most excited about. Right out of the box the game is going to look stunning. From our beautifully rendered stadiums that come to life, to amazing details right down to the materials on a player's jersey, "Madden NFL 25" looks great on next-gen. Most importantly, the game plays better than ever. We've introduced a new locomotion system that makes players feel more like their NFL counterparts than ever before.

How will a new generation of hardware impact the future of "Madden" titles?

Sean Graddy: I am extremely excited for the future of "Madden NFL." There are features that we've wanted to include for years but we didn't have the CPU or memory on the consoles to pull it off. Now we do. This will allow us to push the game closer and closer to any given Sunday.


Source: http://news.xbox.com