NEWS - Friday, October 11, 2013

Mad Catz unveils $210 fightstick for Killer Instinct, pre-order now!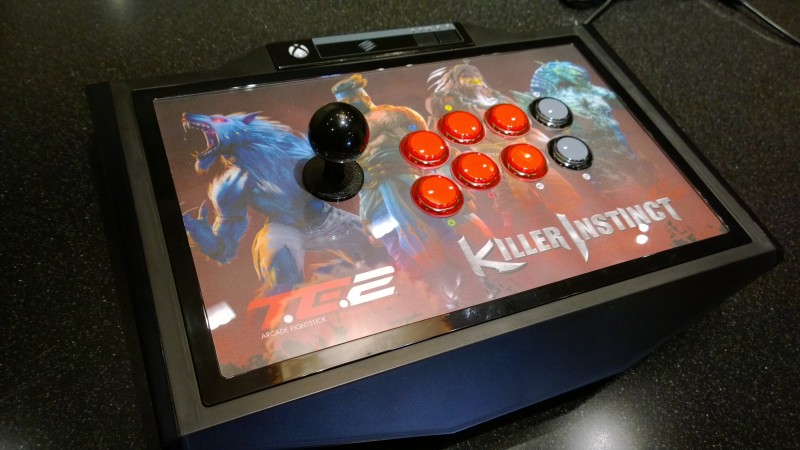 From Mad Catz's Official Blog:
"C-C-C-C-Combo Breaker!" Killer Instinct is back! We've teamed up with Microsoft & Double Helix Games to create the Killer Instinct Arcade FightStick Tournament Edition 2 for Xbox One!
Available at launch exclusively for the Xbox One, Killer Instinct features classic combatants such as Jago, Thunder, & Glacius alongside new characters and features for the modern gamer… Specifically the fighting game fan!
Now we are proud to give more details on the product!
The TE2 has been a labor of love for us here at Mad Catz and we've worked hard to bring our latest & greatest to you for this holiday season. From it's award winning roots and setting a high standard from within the fighting game community, our line of Tournament Edition FightSticks are better than ever before. The TE2 in particular features a solid out of box experience & an easy yet intuitive customization factor for those inclined to give their TE2 some of their personal design flair.
This video (below) from this past E3 with our very own Zhieeep & MarkMan show just a bit about the details and design of the upcoming TE2.
For MORE in depth info on the product and to pre-order check the links below!
Pre-Order the Killer Instinct Arcade FightStick Tournament Edition 2 for Xbox One now at:
GameShark Store (UK) – Coming Soon
GameShark Store (Germany – Coming Soon
GameShark Store (France) – Coming Soon

Source: http://www.madcatz.com