NEWS - Wednesday, April 27, 2016

European Halo Pro-League Details Unveiled
Details of the the European HCS Pro League Summer 2016 Season, which will feature six of Europe's best teams battling it out twice a week to ensure their place at the top of the standings, has been unveiled.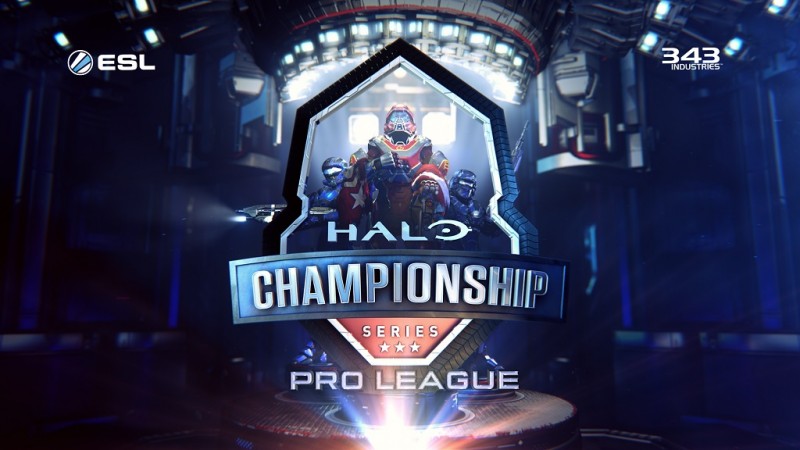 Each game day will consist of three matches, with each team facing each other twice during the regular season. When it's all said and done, only the top four teams will advance to the Season Finals – an honor that will also secure them a spot in the Fall 2016 Season. The teams that finish in the 5th and 6th place positions from the Summer Season will find themselves fighting for their lives in a relegation event against the top teams from the HCS Open Circuit.
The HCS Open Circuit is made up of fierce and competitive up-and-coming teams, all looking to take their place in the HCS Pro League Fall 2016 Season, and make anew splash in the world of Halo esports. With glory at their fingertips – but security never guaranteed – the HCS Pro League Summer 2016 will certainly give the best Halo teams – and their fans – all they can handle. With that in mind, let's go ahead and take a look at the qualification breakdown for the European Summer 2016 Season
QUALIFICATION BREAKDOWN
Summer Qualifier: May 8
Eight teams will be invited to the Summer Qualifier based on their performance in the Halo World Championship. This qualifier will see the top two teams advance directly to the HCS Pro League, while the remaining six will drop to the Last Chance Qualifier and secure seeds 1 through 6.
Open Qualifiers 1, 2 and 3: May 17-19
Open to all competitors, these three tournaments will determine which teams will advance to the Last Chance Qualifier. In the Open Qualifiers, the top four teams will advance from Open 1 and 2 but only the top two will advance from Open 3.
Last Chance Qualifier: May 21
Like its name implies, the Last Chance Qualifier will be the final opportunity for teams to qualify for HCS Pro League, with three final spots up for grabs. The winners from Open Qualifiers 1, 2, and 3 will meet the bottom six teams from the Summer Qualifier who are already holding seeds 1- 6. This will be the biggest, best and final chance to grab a spot in the European HCS Pro League for the Summer Season.
Based on their HaloWC performance and final placement, Team Epsilon has already secured an invitation to the Pro League. Consisting of top Halo players Jimbo, Snipedrone, BUK20, BUK57 and their coach Flamez, Team Epsilon not only staked their claim as one of the top eight Halo teams in the world, but did so in style, making Halo history by becoming the first European team to break into the top eight on North American soil.


Source: HaloWaypoint.com