NEWS - Monday, May 30, 2016

The Hog Wild REQ Drop Comes to Halo 5: Guardians This Week
There's really not much you can say when posting this kind of news except that fans of new content will have something to look forward to this week. With that being said, check out the details of the incoming new stuff that Halo 5: Guardians will be providing those diehards that continue to play online: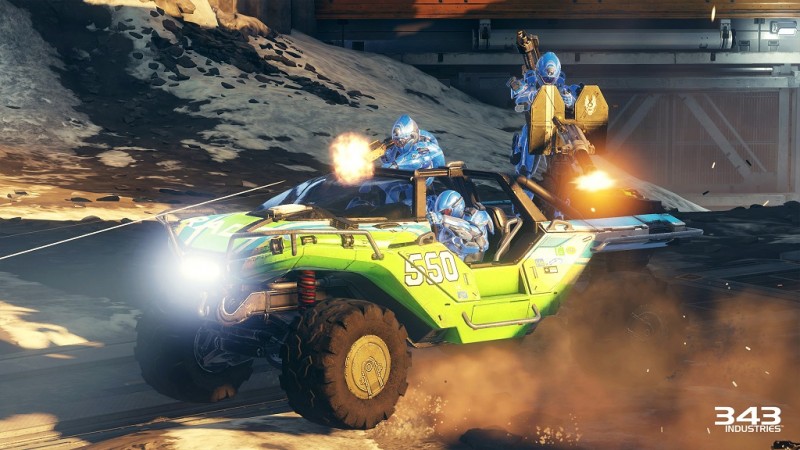 New Warthog Variants
Hog Wild brings four new Warthog variants for use in Warzone and Warzone Assault, which include the Rally Scout Warthog, Rally Warthog, Sword Needler Warthog and the Vespin Rocket Warthog. Whether your goal is speedy delivery of lead or you just love explosions, there will be a Warthog that fits your every need!
STINGER Armor Set
Developed in conjunction with the AV-49 Attack VTOL, the STINGER-class Mjolnir is the lightest contemporary GEN2 variant and would save even more mass if Mjolnir standards for power pack endurance and armor protection levels were relaxed. Its helmet has two neural interface controllers that allows the Spartan operator to switch from flight to ground combat modes at the speed of thought.
New REQ Items
The Hog Wild REQ drop brings several new REQs, including the Hybrid weapon scope, a new weapon and armor skin, emblems and visor.
And 343 Industries want you to remember that Warzone Firefight, the biggest content release coming to "Halo 5: Guardians" since launch, is coming out next month too. What a great time to enjoy even more Halo 5 content.


Source: Xbox News Wire