NEWS - Wednesday, August 17, 2016

Kaos Makes his Return to Skylands with Some Surprise Friends
Starting today, the villains of Skylands are taking over Gamescom and revealing an all-new dedicated Crash Bandicoot level, Thumpin' Wumpa Islands, to fans. Leading the charge is Skylands' most notorious villain Kaos, who along with the help of new guest star Skylander, Dr. Neo Cortex are sure to add more fun to players' imagination-to-life gameplay experience. Both supervillains are joining the lineup of Skylanders Sensei characters as fully-playable toys in Skylanders Imaginators, and Kaos will available for free to fans who pre-order and purchase a Skylanders Imaginators starter pack.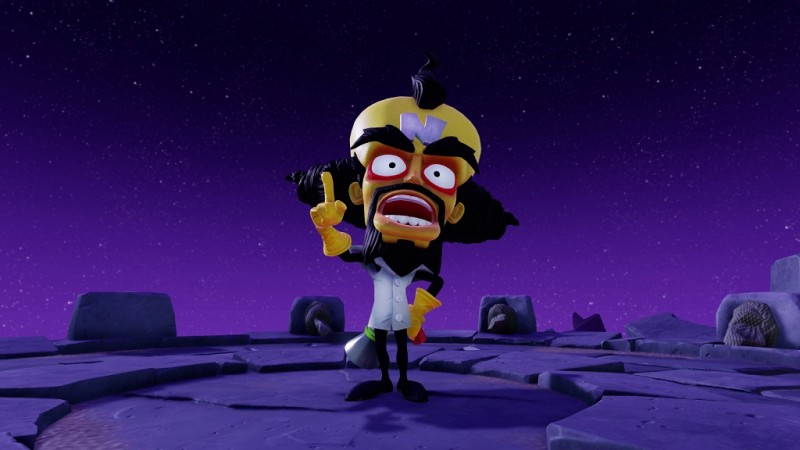 In North America, fans who pre-order and purchase the Skylanders Imaginators Starter Pack will receive a playable Kaos Sensei toy for free while supplies last between October 16 – 22, 2016.
So, what is Kaos doing this time around. Well, with Kaos having discovered the power of Mind Magic to create Doomlanders, one of his first creations was none other than a clone of himself! Figuring that no one in the universe, including the Skylanders, could ever stand up to more than one Kaos, he unleashed his clone in his quest to take over Skylands. But to Kaos' surprise, the clone – also being Kaos – wanted victory for himself! As a result, he fights against his creator, in turn helping the Skylanders in their endeavor to defeat the real Kaos!
At Gamescom, Skylanders Imaginators will introduce fans to the return of Dr. Neo Cortex as a Sensei Skylander and reveal an all-new level, Thumpin' Wumpa Islands, that's steeped in nostalgic Crash Bandicoot gameplay. The level includes special Crash Zones that bring back the classic massive boulder chases from the original games. And, as with any Skylanders level, there are secrets and hidden areas all along the way. In paying homage to this iconic character on his 20th anniversary, the level is packed with TNT boxes, crabs, hazards, temple ruins, Wumpa Fruit, exploding crates and many more elements from the original Crash. But it all takes place in the Skylands - which means a new twist of Skylanders combat and action brought into the world of the Wumpa Islands.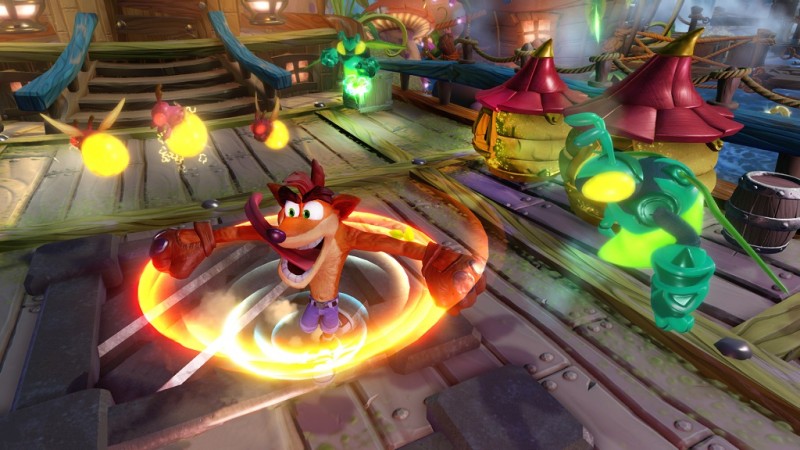 In the game, a "Synchronization Celebration" has aligned the world of Skylands with the Wumpa Islands. Upon arriving, Spyro and Mags discover that Dr. Neo Cortex (voiced by Lex Lang) has created a terrible machine to harness the rhythmic power of the island's celebration for his newest evil scheme! When the machine goes awry, something occurs that throws the whole party out of sync. Crash (voiced by Jess Harnell) must team up with the Skylanders and his old enemy Neo Cortex to restore the celebration before the Wumpa Islands are syncopated right out of existence!

The Thumpin' Wumpa Islands level will be available to players who purchase the Skylanders Imaginators Starter Pack featuring Crash Bandicoot for PlayStation consoles at launch. The level will also be available to all platforms via purchase of the Skylanders Imaginators Thumpin' Wumpa Islands Adventure Pack this holiday for the suggested retail price of $29.99. The Skylanders Imaginators Thumpin' Wumpa Islands Adventure pack also will include Crash Bandicoot and Dr. Neo Cortex as fully playable toys.

A few of us here at XboxAddict played the original game during the days of the original PlayStation, so to be able to play on as Crash Bandicoot on the Xbox One will be a treat given that is the platform we cover, and we can then tell you all about it.


Source: Press Release