NEWS - Monday, March 27, 2017

Glide Mini Game for Minecraft Coming to Xbox Platforms on March 28.
A new mode is coming to Minecraft on the Xbox One and Xbox 360. It is called Glide. It is designed to test your aeronautical skills to the very limit. Strap on a pair of elytra and hone your swooping skills on an exhilarating aerial track - the first in a series of free tracks to be released.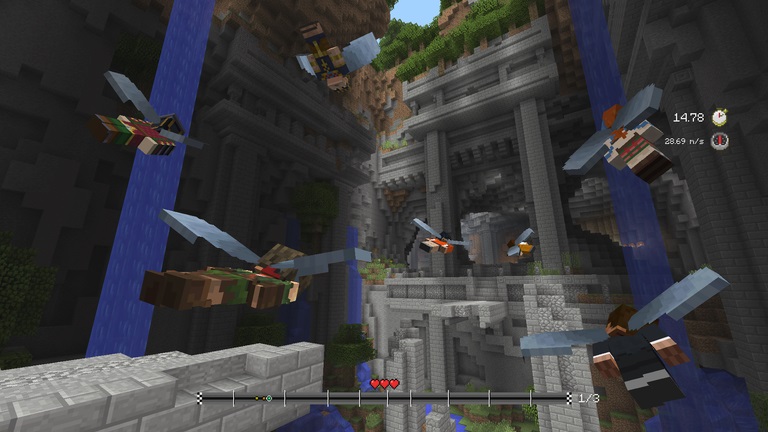 Beat the clock in the Time Attack mode, using thermal drafts and speed boosters to your advantage, or go for points in Score Attack by hitting all the hoops. Careful study may reveal sneaky shortcuts to refine your runs, so keep your eyes peeled! You can choose to beat your personal best in solo play, pit your wing-skills against other players online, or - on Xbox One - take a swing at the all new Glide leaderboards. This update also boosts the number of Xbox One players possible in both Glide and Battle up to 16, and all platforms get a more spacious lobby, too.


Source: Minecraft.net