NEWS - Friday, February 22, 2019

Details Revealed about American Ninja Warrior Challenge Pre-Orders
If you find yourself watching American Ninja Warrior on the television, then we have some news about the ability to pre-order the game of the same name, and there are even links should you wish to do so (no, we don't get paid for you buying from the links). There are also some new features that have been announced and we have those included in this news post too.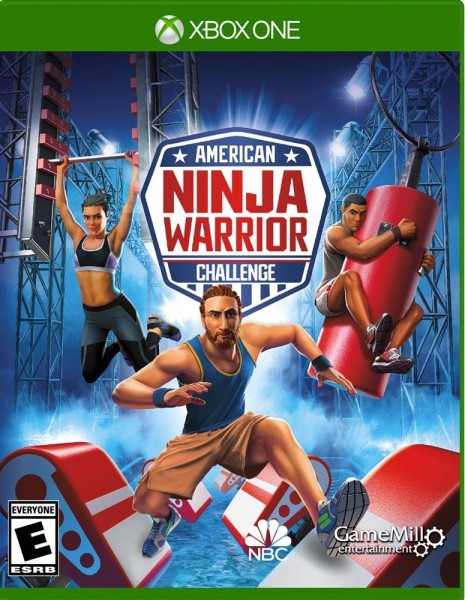 GameMill Entertainment today announced new gameplay details for American Ninja Warrior Challenge and that the game is available for pre-order now at Target, Amazon, Best Buy, Walmart and GameStop.
New features that were announced with the pre-order information include:
Players can choose from a variety of features, gear and more to create their own athlete.
Unlock new costumes while advancing through Career Mode.
Train in the Gym to strengthen stats to ensure victory on the course.
Compete through multiple rounds in order to make it to the National Finals in Las Vegas, collecting various achievements along the way.
Tackle more than 20 obstacles inspired by the American Ninja Warrior television show, including:
Salmon Ladder: Perform a perfect sequence to climb the ladder; as athletes progress, their stamina will decrease.
Warped Wall: Quickly run and jump at the optimal moment in order to pull athletes over the iconic American Ninja Warrior warped wall.
Floating Steps: Jump from one step to the next, maintaining momentum and balance, to reach the rope and swing athletes to the platform.
Broken Bridge: Perform well-timed footwork to keep athletes from falling; the higher your stats, the better the chances of making it through this obstacle.
Ultimate Cliffhanger: Athletes must power themselves across gaps to snag the ledge.
Rope Climb: The classic gym class rope climb but taken to Ninja Warrior level. Alternate hands and legs in perfect rhythm to climb the rope to the top.
Create combinations of challenging obstacles by using the Course Creator.
Raise the roof, break dance and air guitar! Choose from a variety of fun Celebration emotes to increase stamina.
So, there you go folks, more information and a chance to pre-order the game are here.


Source: Press Release