NEWS - Thursday, February 14, 2008

Xbox 360 Failure Rates Top 16 Percent
From a sample of 1000 warranty claims, SquareTrade found that Xbox 360 failure rates were 16.4 percent. The 'Red Ring of Death' error accounted for 60 percent of the sample failures, reports 1UP.


In comparison, from sample sizes in the "high hundreds", PlayStation 3 and Wii failure rates came in at just 3 percent.




"It is reasonable to believe these failure rates will increase over time, since the Xbox 360 failure issues tend to increase with prolonged use where overheating appears the main culprit," said SquareTrade CEO Steve Abernethy.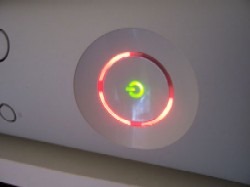 While the company didn't track the various Xbox 360 models, Abernethy estimated that "most if not all" of the failures occurred in consoles that contained the original motherboard.




Microsoft said that it does not disclose internal hardware repair data or comment on speculation when contacted by Next-Gen about SquareTrade's findings.




"The majority of Xbox 360 owners have had a great experience with their consoles," added the statement.




Last year Microsoft extended its Xbox 360 warranty coverage from one year to three years as a result of an "unacceptable" amount of failures, a move expected to cost the platform holder over $1 billion in the long run.


Source: http://www.next-gen.biz/