Mass Effect - XboxAddict @ Bioware
by Stephen Cameron




When we first received the email asking if we'd like to attend the Mass Effect launch and then play the game, we said "Hell ya!"…

Not only did we have a chance to go on one sweet trip, we had the chance to visit one of Canada's premier game developers. The Bioware folks have quite the list of masterpieces, with titles like MDK, Neverwinter Nights, Baldur's Gate, KOTOR (Knights of the Old Republic) and Jade Empire, just to name a few.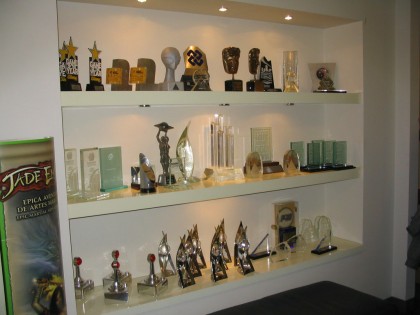 Bioware is located in Edmonton Alberta, here in Canada. When we all got there, it had snowed the night before, it had dipped down to minus four degrees Celsius (that's twenty three degrees for you Fahrenheit folks). I personally had only driven thru the place ten years ago, so it was refreshing to visit the place once again, more intimately.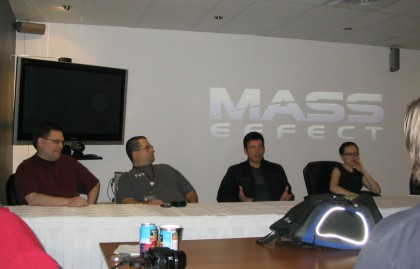 Alright, we're here to talk about Mass Effect (hurry Kam quit chatting about the damn weather!). On the Monday morning, Chris Priestly and Jay Watamaniuk from Bioware greeted us with a tasty breakfast, and sat down with the core development team of the game. Preston Watamaniuk the lead designer, Drew Karpyshyn the lead writer, and author of the paperback novel "Mass Effect: Revelation", Casey Hudson the project director, Kim Hansen the lead quality assurance, and lastly Derek Watts – Lead Artist, were there to answer all the questions we had. Up to that point I hadn't really informed myself on Mass Effect deeply, the only media I had seen up to that point was the E3 videos, screenshots, and most of the other mainstream stuff, but let me tell you, that has all changed.