XboxAddict visits THQ's Gamer Day Event
by Rick Wallace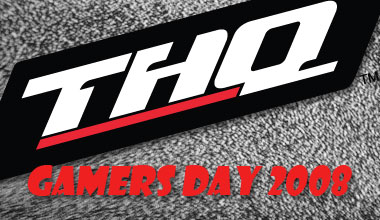 THQ invited Xbox Addict to its annual "Gamer's Day Event" on April 3rd, 2008. We gladly attended the event held in San Francisco, CA and are now here to report to you what we did and saw. The purpose of this event is to give some previews and insight into upcoming games currently in development. Most of the games will release later this year on the Xbox 360. This years event was far from mediocre as we got a chance to sample some of the biggest and most anticipated titles of 2008 and early 2009. From off-road racing with BAJA to good ole gang-banging in the city of Stillwater with Saints Row 2, the show provided a wide assortment of titles to check out. THQ spared no expense for this event and it made for a wonderful evening. Nothing like video games, an open bar and yummy food to fulfill an entire evening of fun.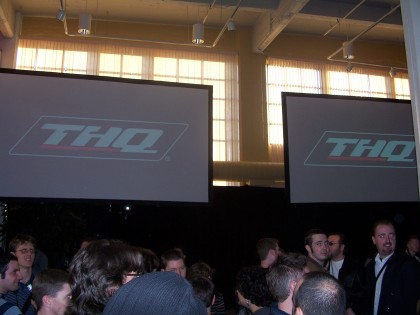 Before we headed out to the Gamer's Day event, we were treated with a visit to Pixar Animation Studios across the bay in Oakland. Why you may ask? Well to get a sneak preview of the upcoming film WALL-E, and also get a glimpse and hands on of its video game counterpart. To say the least, the facility was impressive and the movie is spot on with traditional Pixar slapstick humor and charm. We got a chance to view about 12 minutes of the movie and were not disappointed in the least. The movie is loaded with plenty of laugh out loud moments, and any fan of Pixar films should definitely put this one on their must see list.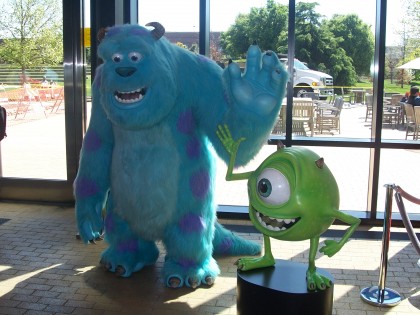 After our sneak peek of the film and a quick Q & A with the game producers and film producers, we were taken on a tour of the facility. Again, very impress as you can see by some of the pictures included with this article. Once the tour was over, we gathered in the main lobby for refreshments and hands on with the WALL-E video game. The videogame is targeted at the 8-12 age group, but will honestly be enjoyed by any Pixar fan. The game does not include any kind of online support, but features split screen multiplayer locally for the kids to enjoy. The game looked great from what we were able to see an play and looked to be a lot of fun to play regardless of age.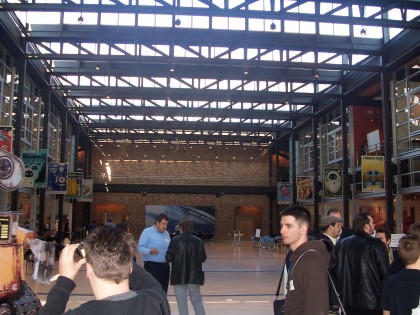 After our visit at Pixar, we headed back onto the bus and crossed back over the Bay Bridge to San Francisco for the Gamer's Day event. The event opened up with a few representatives of THQ, including THQ President Brian Ferrell, talking on the future of THQ, upcoming games and showing a few trailers, including the Uncle Gary promo for Saints Row 2 featuring Gary Busey. Some definitive release dates were given on certain titles, and then the currents were drawn back and the expo room was revealed in all its video game glory. Coming up, I'll give you a quick run down and overview of each game we saw on the show floor.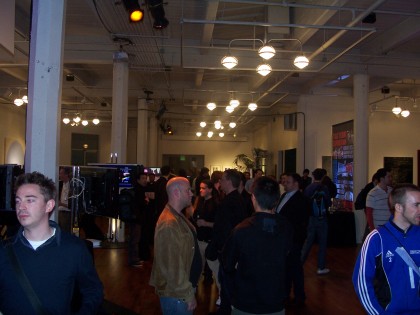 The very first booth we came across was for Saints Row 2 which will be releasing on August 26th, 2008. The guys at Volition are at it again allowing you to create mayhem in the streets and rule the city with all new weapons, vehicles and gameplay. One of the biggest features of Saint Row 2 will be the co-op story mode that is playable online with a buddy. This feature alone will appeal to many gamers and sell units in itself. But the game has even more to offer such as fully customizable characters, new satchel charge weapons, customizable taunting and fully customizable crib. Much of the gameplay is very similar to the original Saints Row, with exception of a welcome change in the gun play and targeting mode. You'll now have an over the shoulder camera view which should make a lot of folks happy including myself. The game looks to be coming along great and when asked about the looming GTA title, the developers and THQ felt they had a product that could stand up right beside GTA IV. From what we saw they just might.