Flock!
by Adam Dileva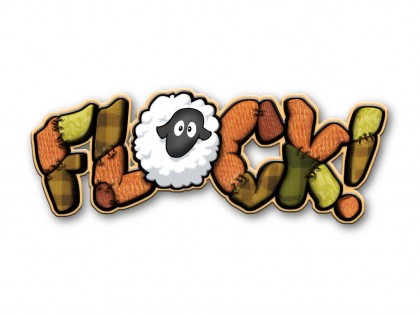 Flock is a very interesting new Xbox Live Arcade title that is from Capcom with a very unique premise; controlling a UFO that is trying to herd different types of farm animals into your mothership, appropriately named the Motherflocker. Of course nothing is easy and each level will have its own unique challenges and puzzles with hazards to get in your way of the animals. For example; gates will block your way along with trees, sometimes monsters will hide in the trees at night and attempt to eat the animals (causing you to not be able to abduct them!) and even piles of poo on the ground that pigs will stop and play around in.


Clearing a level isn't the only obstacle, you are also pitted against time for gold, silver, and bronze medals along with a prerequisite of certain animals needed to be abducted before being able to fly off to the next challenge. As you get higher in levels, they can become quite challenging and add even more barriers like pits, gaps that need to be jumped or flown across by chickens, gates that have to be knocked down for animals to pass, and even pinball-like bumpers that will send rolling pigs speeding in random directions.


The UFO you control is effortless to control, but herding animals exactly where you want is a whole other challenge on its own at times. Animals will run away from you, so you always have to 'push' them in essence, but they won't always go in a direct line and sometimes getting too close on the wrong side of the livestock will spell disaster just as quick as you got them where you wanted.


Each animal will also react differently to your spacecraft when close by; Sheep will shrink if wet, allowing them to squeeze through small barriers, Cows will stampede very quickly if aggravated and knock down fences, and Chickens can clear long gaps if having to jump from a high ledge or cliff.