XBA's E3 2009 Impressions
by Rick Wallace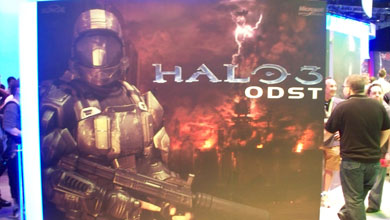 So it's been quite a week for the Xbox brand at E3 2009. Microsoft started the week off with huge game announcements, celebrity appearances, and the new announced 3D Project Natal. Dan Mattrick and company unveiled a new Crackdown installment, a brand new Metal Gear Solid, a very well polished demo of Alan Wake and another chapter to the Halo saga with Halo Reach in Spring 2010.

I want to discuss the Microsoft Press Briefing a bit before I get into my impressions of E3 itself. On Monday morning, the day before the Expo started, Microsoft held its annual E3 Press Briefing at Galen Hall on the Campus of USC. It was a packed house and there was much anticipation of what Microsoft had in store for us in the coming month and further. The stage was aglow with the Xbox 360 logo and the trademarks circles shining brightly upon the stage floor. There was a large center screen with 2 smaller screens for viewing along each side of the stage. The stage looked in credible and you could see that Microsoft was preparing to knock our socks off in one way or another.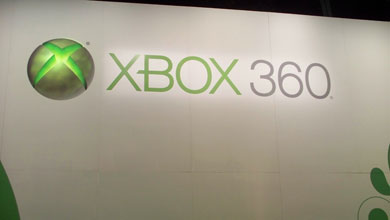 The briefing kicked off with the announcement of Beatles Rock Band and was highlighted by the appearance of Yoko Ono, Ringo Starr and Paul McCartney. Of course Yoko was introduced separately and quickly taken off stage before Ringo and Paul entered into the spotlight. I can only imagine was the logistics were like back stage to keep these folks from getting anywhere cloe to each other with their publicly turbulent past. The show follows up with speakers which included Tony Hawk, Peter Molyneux, Cliff Bleszinski, Hironobu Sakaguchi and Stephen Spielberg. Other developers came out and showcased their product such as Infinity Ward, Bungie, and Dan Greenwalt of the Forza team. Again, the star power used to promote the games was phenominal and really packed a punch with the crowd.