Review: Lucidity
by Adam Dileva




LucasArts may be more known for their past titles like Monkey Island or Star Wars but now they are trying something completely different with Lucidity and getting back to the basics with a unique looking side scrolling puzzle platformer.


Sofi is a little girl that enjoys hearing bedtime stories from her grandmother and one night as she nods off to the stories, her imagination takes control and she awakes in a dream world following a firefly that will lead her into a dream landscape. As Sofi skips through the forest, it's the players' job to make sure she safely navigates to the end of the level.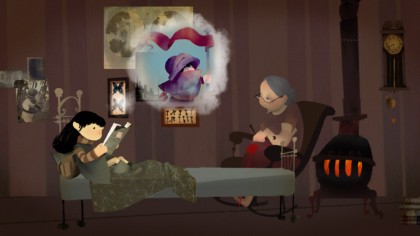 As Sofi becomes more and more curious, she continues to explore more areas and more danger becomes present as she presses on trying to also find fireflies. Sofi is persistent and will keep the desire to press on and explore what is ahead in her dreams.


Lucidity is a puzzle game at heart, and like any good puzzle title, everything starts off will little difficulty and quickly ramps up to keep the challenge and players' interest. Very quickly though, levels become very complex and difficult which becomes quite frustrating early on.