South Park Let's Go Tower Defense Play!
by Tony Ingrassia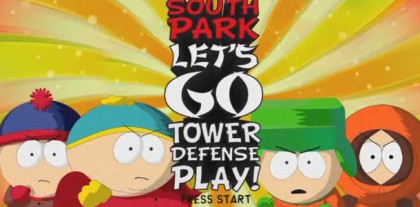 So what happens when you take the Tower Defense genre and drop into it 4 of the most famous..........or should I say infamous, little kids from South Park? Well with Cartman at your side anything is possible.


With South Park Let's Go Tower Defense Play!, you get the familiar TD (Tower Defense) strategy mechanics with a South Park makeover. Playing single player you must fend off hordes of some familiar enemies such as the Ginger Kids and Hippies; wave after wave hurling snowball after snowball in hopes of defending the town. As you complete a few levels you unlock the rest of the South Park quartet, each armed with his own special attack and speed variation. Multiplayer is also available adding a surprisingly challenging and hilarious mix to playing with friends.


The TD genre is left intact in this addicting incarnation of the strategic game but with the addition of these 4 "movable" weapons, the South Park kids. Positioning and speed come into play as you set up strategic vantage points and create turrets from everything from barbecue's converted into laser cannons to rocket launchers made from boxes of fireworks.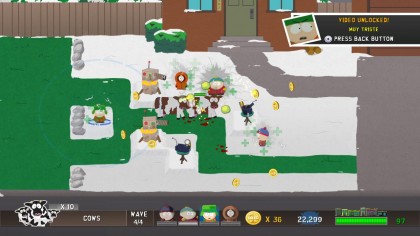 While this may seem very simplistic, don't be fooled. Go into this on a whim and I'll guarantee you'll have a challenge before you, South Park Let's Go Tower Defense Play! may be a small addition to the XBOX Live Arcade catalog but it's a great challenge, a lot of fun and surprisingly addicting. While South Park, like many animated classics, hasn't had a great full blown video game success published, this little side scrolling wonder is sure to please both fans of the genre as well as fans of the show.


South Park Let's Go Tower Defense Play! Makes my "Must Have" Arcade title list, the Japan-imation style intro and filler scenes are funny and the wise cracking, foul mouthed South Park humor remains intact making this a nice merger of game genre and intellectual property without losing what makes the South Park animated series so popular. So invite over a few of your friends and help our four little South Park juveniles, Cartman, Kenny, Stan and Kyle defend there town from hostile take over.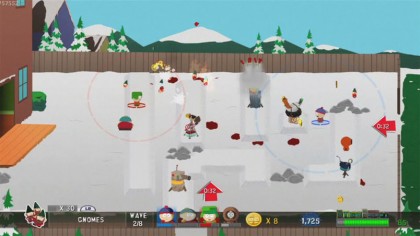 South Park Let's Go Tower Defense Play! Is available on the XBOX Live market place for 800 MS Points and in this gamers opinion, well worth the investment.


Enjoy!