Holiday Wish List 2009
by Ken Laffrenier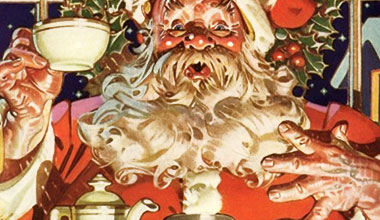 So here we are yet again, a bunch of addicts eagerly awaiting the corporeal ecstasy that is Christmas morning. Since the inception of the 'Y2K concerns' (XBOX announced early 2000 and delivered in 2001; clearly Y2K was code to programmers to start working Gates console dreams....lucky for us) gamers the world over have delighted in the prospect of spending the days after Christmas and before New Years scoring another achievement point and avoiding great aunt Alice (you know, the one with the 'stash). Previous years have been stunning when it comes to the holiday offerings and 2009 is poised to, once again, embolden the geek in all of us.


Let's begin with the console itself, for those that have been fence sitting (see: begging friends/family for game time) your time is now! The console race is on and Microsoft is showcasing its consistency. The XBOX Arcade is the price point entry; $199 and allows casual gamers to get a firm introduction to the XBOX experience. The XBOX Elite Holiday Bundle hits the ground running, this $299 entry has it all; 120GB hard drive, wireless controller, headset, HDMI port, and 2 great games: Pure and Lego Batman and finally for the hardcore gamer comes the Limited Edition Modern Warfare 2 console; a 250GB hard drive, 2 controllers, HDMI port head set, a copy of Modern Warfare 2 and an exclusive design based upon the hit game, the price tag, only $399. All this is great news to gamers; no more 20GB hard drive woes and the price is right for every budget.


Now lets talk about LIVE for a moment; there has never been a better time to 'join the party'! This is not simply a multiplayer portal, this is really the soul of the system. New and exciting enhancements were offered in this falls update including the new 'blade' styling, enhanced pc connectivity and the new avatar system; allowing you to personalize your experience; play top notch games like 1 vs. 100, UNO, A Kingdom for Keflings and many more (keep your eyes out for the upcoming racer: Joyride and a copious amount of other avatar games) utilizing your avatar and create a presence not seen before in console gaming. The latest update has brought the XBOX aficionados face to face with the most popular social networking mediums on the planet: Facebook and Twitter. Allowing gamers to seamlessly move beyond the XBOX network to connect worldwide with all of their friends and interests is something many did not expect to see until the introduction or a new generation of consoles; in most circles, this kind of evolutionary step is usually heralded as a feature to sell the next big thing, but Microsoft is focused on serving the needs of today's gamers by addressing the individual not the player.


Peripherals have been a long time (if somewhat invasive) partner to gaming consoles (I know I'm not the only one recalling the good ol' light gun). Now a days it seems that everyone is vying for a piece of the console market and, of course, the XBOX has seen more than it's share. There are of course the essentials: headsets, controllers, and faceplates, but now our focus, as consumers, shifts to the enhancements.


This is a growing market and there are great resources to identify whats right for you. Some enhancements to consider:




Wireless headset; allows for a lot more flexibility when playing (and you don't have to worry about it when you 'drop' the controller),


Keypad; utilizing the new features on XBOX Live are much more enjoyable with this little device, not to mention the ability to send silent instruction during intense multiplayer sessions,


Hard drive upgrades; with the ability to run directly from the hard drive, today's best games are streamlined and upgrading from the tiny 20GB to the 60 or even 120GB just makes sense, as well as having extended space for the excellent down loadable content being added regularly,


Rock out addons; from Guitar Hero, to Lips, to Rock Band there are incredible additions to future (and past) aspiring performers. The guitar and drum kits are good quality, microphones do great pickup of subtle modulations and even work to encourage tone development in younger performers.


The list for addons to the initial console offering is immense and this past year has seen great innovations from outside influences. Take the time to read reviews and identify what you want your experience to be.


Now the games, 2009 has been a stellar year for gaming with outstanding developers and producers creating experiences to push and test the limits of the 360 capabilities. We have realized incredible visuals and sound that have immersed our senses to a point that it is beginning to blur the line between gaming and gaming experience. Regardless of individual styles or interest there are some titles that are likely already on your gaming racks from this past year:




Must haves - 2009 has created, by far the most complete list of must have games; these are THE games to get (there will likely be 2 copies of some under my tree, because I'll give them to myself just in case the family forgets): Batman Arkham Asylum, COD MW2, MX vs ATV Reflex, Assassins Creed 2, Ghost Busters The Video Game, Halo 3 ODST and Grand Theft Auto Episodes from Liberty City.


Sports/Racing -- Skate 2, WWE Legends of WrestleMania, UFC 2009 Undisputed, Tiger Woods PGA Tour 10, Madden NFL10, NBA Live 10 and NHL 10 (EA's annual updates), WWE Smackdown Vs. Raw 2010, Dirt 2, Forza Motorsport 3 and Tony Hawk's Ride.


Family - Up, Ice Age Dawn of the Dinosaurs, Cars Race-O-Rama and Ben 10 Alien Force Vilgax Attacks.


Music - Lips Number One Hits, Activisions Guitar Hero Series (take your pick from '09), Rock Band, Lego Rock Band and of course, DJ Hero.


Action - Fear 2, Resident Evil 5, Red Faction Guerrilla, IL-2 Sturmovik Birds of Prey, Brutal Legend and Left 4 Dead 2


RPG - Dragon Age


XBOX Live - R-Type Dimensions, Wolfenstein 3D, Battlefield 1943, Trials HD, Peggle, 'Spolsionman, Shadow Complex, Diner Dash and Call of Duty Classic


Many of the items listed above are reviewed right here on XboxAddict, take a peak and judge for yourself. With so many options this is shaping up to be a great holiday season, none of us should have any issue finding ways to keep our hands busy (you know what I mean). But taking a peak into the near future keep your eyes open for upcoming offerings - Darksiders, Mass Effect 2, BioShock 2, Final Fantasy XIII, Just Cause 2 and Blur; these are just the big name titles and this only covers the first quarter of 2010 (likely 'cause of the apprehension of releasing around COD MW2) of course, we have to mention a couple XBOX exclusives out this spring - Splinter Cell Conviction and Alan wake and lets not forget the much hyped (over-hyped?) Project Natal is scheduled for 2010 introduction.


To wrap up (get it 'wrap up' - Christmas - heh), there is little reason why you don't already have a 360, and this year, the possibilities are endless - so what are you waiting for. There are more kid friendly games hitting the currently vast market, the game line up is immense and Live is an experience all its own. Businesses are clamoring for the attentions of Microsoft and us gamers are reaping the benefits. Your not too late to join the party...yet!


And hey, don't forget to visit the site often for all your XBOX reviews, views, opinions and updates as we move forward.


By no means is this a complete list; add your favorites of 2009 in the comments below and watch for the upcoming XboxAddict.com top games of 2009!