Alien Breed Evolution
by Ken Laffrenier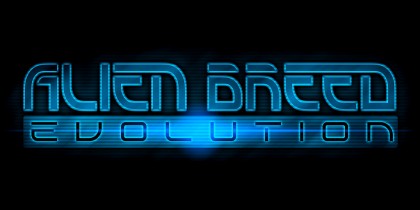 In 1987, I got my first introduction to the 'Personal Computer' market; the Amiga. It was my brothers, and while we had heard of the Commodore and Atari, we had only experienced the joys of Pong (a massive TV hookup unit, I'm not kidding this thing was 3 feet across with dials on each end). We had friends that would showcase (see: tease us) with their gaming units but this was our venture into the world of pixel entertainment. Remember this was pre-286 days the computing prowess was not substantial but we still stood in awe as we stumbled through our favorite titles; The Kings Quest series, the Hero's Quest series, the Police Quest Series and more 'quest' type games. The entire quest series of games were quickly overshadowed by one game; Gauntlet (you thought I was going to say Alien Breed didn't you).



Now in 1991, a little known company named 17-bit software changed their name to Team17 and released a top down shooter named Alien Breed. By 1991 I was busy with other things (see: work and girls) so while I was aware of Alien Breed, most of my gaming time was at the arcades showing off my skills at pool or pinball (yes pinball had a resurgence in '91). As much as I wanted to play video games there simply wasn't enough time in the day.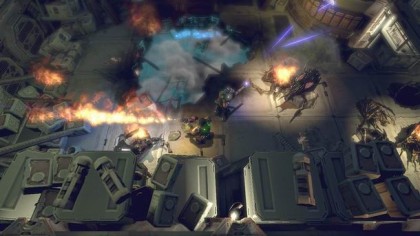 Fast forward to 2009, Team17, now famous for their Worms series of games, has released their newest offering in the Alien Breed series of games. That's right Alien Breed Series, it seems the original was such a hit that it spawned a few sequels across different platforms; but there hasn't been an Alien Breed offering since 1996 (the 2005 Windows offering was simply a reprogram of the original game).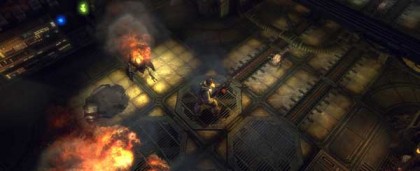 Alien Breed Evolution offers the new visual, that we've all come to expect, in that it is a 3D top down shooter made most infamous in the Marvel; Ultimate Alliance games. The control system is similar to the old Gauntlet style where the left controller is used for movement and the right controller is used to direct the fire and the right trigger is used to actually fire your weapons (setting up the right controller to fire automatically as in Robotron 2084 would have added some game play value). Overall I found the controls easy to adapt to and relatively intuitive. The weapons and pickups become more advanced as the game progresses to deal with the increased volume and abilities of the many Aliens in the harder levels. Using the left and right bumper controls to rotate the screen display became almost second nature very quickly.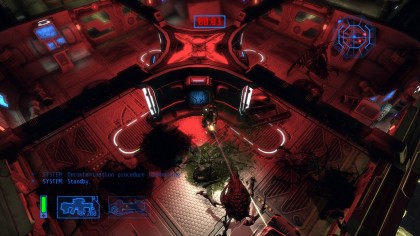 While the game doesn't offer much in the way of a unique play, it does pull enough 'tried and true' aspects from so many different medias as to be compelling and engaging. The actual game play presented a bit of conundrum of sorts; the Gauntlet style control was very enjoyable but the 'treasure hunting' (you search lockers, hunt for keycards and search human corpses) gets very repetitive...remember this game is based on the classic gameplay style so there is a lot of backtracking to complete missions. The game has no auto save feature so you will need to find system terminals to save your progress; being that the each of the 5 levels can take up to an hour to complete, I suggest you save often. As with many of the latest console offerings this title shines brightest in its multiplayer option; although having to stay on screen with your partner can sometimes be frustrating and the POV remains stationary during co-op (the game features 2 player co-op, either in home or online). The sound is typical of what you would expect, daunting and not overly dramatic (ongoing explosions add to the drama), but the voice acting during the 'motion comic style' cutscenes delivers just the right touch of nostalgia to make this a true reimagining of a classic.



Alien Breed Evolution is classic gameplay fun, brought up to date with great graphics and by the outstanding group at Team17. At only 800 Microsoft Points this game is a steal. Support a top notch developer and add to your library, another source of escapist gaming.