X:10 Canada
by Randal Santia




Microsoft held its X:10 Canada press event this week where it showcases some of the upcoming releases for the fall lineup.


(NOTE: Check out episode 6 for our X10 coverage!)

All the hot titles were on display for us. Treyarch's Call of Duty title, Black Ops brought a brand new mission to show off. It's not oozing Call of Duty, but it's definitely in the scope. Early feelings from the XboxAddicts were that it was lacking some of the polish and detail of Modern Warfare 2, though it's still a few months from hitting the shelves so we won't toss it overboard just yet.

Bungie was there in full force showing off it's soon to be released juggernaut: Halo Reach. Executive Producer Joseph Tung was there to walk through the first few sections of the campaign. It's definitely Halo, and it's looking good! Fans are not going to be able to put this down. Joseph also touched on new features such as the FireFight matchmaking and the huge Forge map, strictly named, "Forge World". They're calling it an open playground for fans of Forge and with all the refinements added to the Forge tools, they're really looking forward to seeing what the community can bring to the table.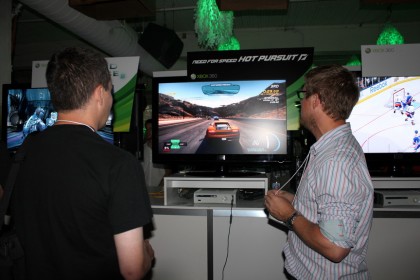 The floor itself was filled with games & demos, both playable and not, that were basically what the developers were showing off at E3 this year, though getting our hands on games like Mortal Kombat, Fable 3, DJ Hero 2 and Rockband 3 was a treat. Ubisoft was showing off Assasins Creed: Brotherhood, and while we couldn't play it, the features and polish looks great! Even though it's a slew of sequels, they're all top quality and they're sure to keep gamers happy. We're talking about top quality titles that you've come to expect, just in time for the holiday season.


We also got a surprising sneek peek at the new Windows 7 phone, and all its live features. Pretty exciting stuff!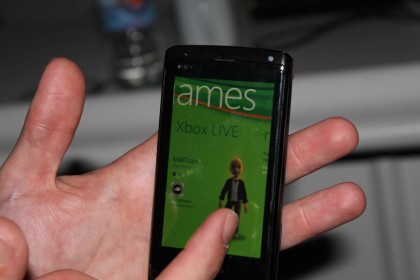 Kinect was in the house as well! Kinect Adventures, Sonic Free Riders, and Your Shape all there and playable. I was impressed by the responsiveness of it. No lag between your movements and the movements on screen, and they were very accurate. Harmonix was there showing off Dance Central, which is without a doubt the crème de la crème of the Kinect launch titles. The accuracy, and precision with it was just uncanny. It shows the huge potential that Kinect holds. Now it's up to Microsoft and the developers to step up and deliver games like Dance Central to keep the Kinect relevant though, otherwise the gimmick is going to fade, and it'll join the already large collection of gaming obscurity.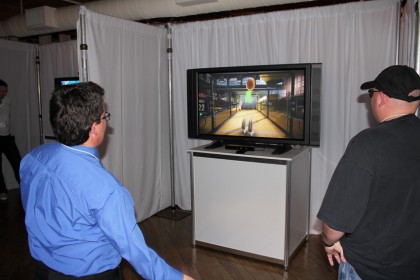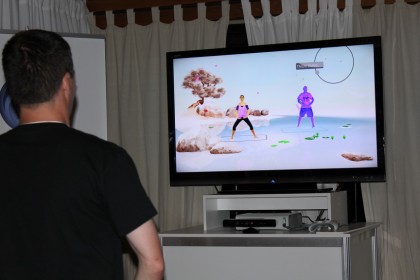 Overall the event displayed a promising holiday season of gaming, there should be at least one if not many games for you to be looking forward to, and probably a few surprises in the bunch too!


Expect a complete rundown of the event's highs and lows and our thoughts, on Episode 6 of the podcast coming this week!