Plantronics X40 and X95 Review
by Adam Dileva




I'm going to be upfront about this now; I'm not a huge audio guy. That being said, I do know how to appreciate music, sound effects, and I do know what I do and don't like. What I don't like; having to buy a new headset for my 360 about once a year due to fatigue, cord breakage, or loss in quality. What I do like is only having to buy one pair of headphones and not have to worry about them and knowing I'm getting a great and crisp sound in all my games and movies.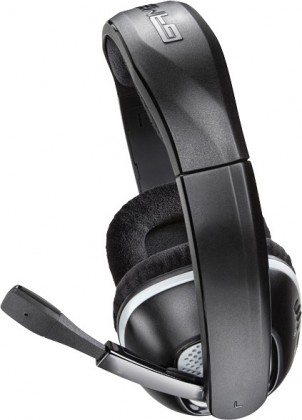 Luckily, Xboxaddict got to try out the newest offerings from Plantronics that are now releasing gaming headsets for the 360. You may know Plantronics from their PC headset offerings, but most likely you remember their Halo 2 one-ear headset that was green and branded. Yup, they are back and bringing more types of headsets for all you gamers to hear your games in a new way. If you've never owned some quality headsets for your gaming system, you really are missing out as you'll hear so much more sound effects and noises that you didn't even realize were in the game. I have surround sound for my TV with optical setup, but for those really intense games, I always choose to use a headset as it just seems to always immerse me that much more.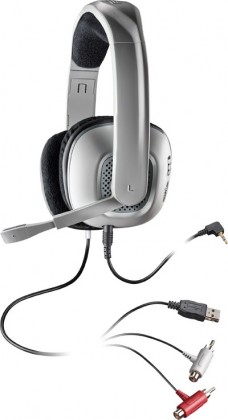 So let's look at the first of the two headsets I'll talk about; the X40 wired headset. This is a closed-ear design that gives you stereo sound and has a sleek white finish that feels rugged and won't break by throwing it down on the couch once you're done killing some newbs in Halo Reach. The headband is plush and is adjustable to fit however you like on your head and I really like that the mic-boom is concealed for when it's not in use. The mic is so well hidden when not in use that some people might not even know where to pull it out.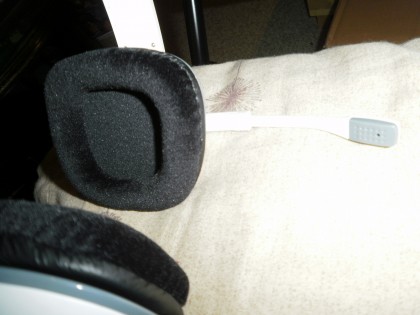 The fabric that's on the ear pods is a soft fabric that houses 40mm speakers and is comfortable enough that it doesn't cause that much fatigue after long gaming sessions. Ear fatigue is a big problem in some headsets and sometimes your ears get so hot and sweaty that you are discouraged from using them again; not the case here as I had many Halo Reach sessions hours long and had no problems at all. You've also got control of your separate audio and voice sound levels which make it easy to adjust how loud you want the game or people talking. The X40's are listed on Plantronics website for $64.99 and if you want a simple USB headset for your 360 for late night gaming or to keep your better half happy, definitely check these out.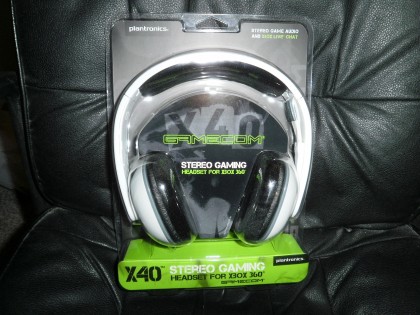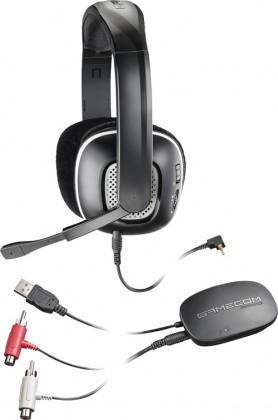 The X95 is the bigger brother to the X40's and is essentially the wireless version of the previous headset. The specifics are essentially the same except this pair uses 2 AAA batteries in one of the earpods and has an on and off button as well as the separate volume controls. For those that are audiophiles, these headsets are listed as having a speaker frequency response of 20hz - 20khz and a microphone frequency response 100hz - 8khz. I've used these headsets just as much as the wired and was just as comfortable with the only noticeable difference being the black finish as opposed to white. Both had a great feel and easy to adjust along with great sounds and are listed on their website for $109.99.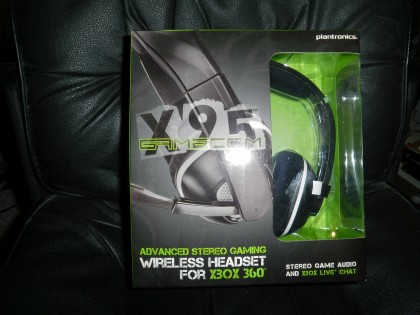 As you can see, Plantronics is pricing their gaming models very competitively with the competition out there now. As I mentioned before, the biggest issues with headsets is that they break down because of cord issues, aren't comfortable because of lengthy gaming sessions, or simply degrade in quality as time goes on. I've obviously not had these long enough to test some of these aspects, but I can tell that the cord issues shouldn't be a problem under normal use as giving a firm tug on the cord had no problems with the sound in any way. Fatigue also wasn't an issue after playing Reach, Mafia II, and Modern Warfare 2 for many hours on end.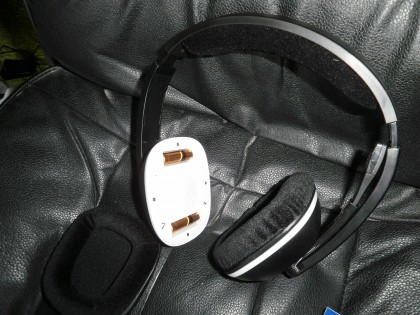 Plantronics has been around for a long time and it shows they know what they are doing with their entry to the gaming headsets. They come with a one year warranty and make sure to give them a try when you see them in the store, I'm completely satisfied with mine and have actually retired my old headsets as I love keeping my X40's plugged in for when I need that great immersive sound.