THQ Public Relations Interview
by Ken Laffrenier





Recently, xboxaddict.com attended the Homefront Multiplayer event and caught up with Tyrone Miller, PR Manager with THQ North America.



XBA: We understand you are very busy and we appreciate this opportunity to showcase some of the behind the scene individuals of gaming. As many in the industry know, THQ is a huge operation; what aspect do you and your team coordinate.



Tyrone: Basically, our team, within marketing, is responsible for North American Territories; Canada, USA and Mexico...we do cover a little bit in South America as it is still an emerging market. How it's split up is THQ APAC (Asia Pacific), THQ UK, and THQ North America. Primarily, we handle events introducing various media to different products. Beyond the events there is a lot of communicating with the press and ensuring that they are up to date on all relevant information. We act as a liaison between THQ and the media. Its also important to remember that THQ has 2 separate groups, 'Core' and 'Kids and Family'. The Core group covers many main stream or AAA titles such as UFC, Red Faction,and Homefront. Our Kids and Family group include many of the licensed games such as UDraw and the Marvel titles. Although these are two distinct groups we do maintain communications and work together from time to time as necessary.




XBA: Because you are constantly switching between dealing with what THQ wants and trying to help the clients of THQ; what is it that you find most challenging in your day to day work?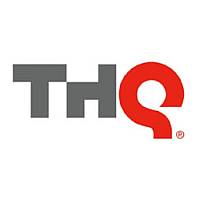 Tyrone: Managing expectations. Internally, there are some with THQ who believe that part of what PR does is to 'control' what review scores are...of course, we really have no control over that at all. People are becoming more educated and are realizing that it doesn't work that way and not everyone understands public relations. Some come from a more traditional marketing/advertising background where when you want a marketing piece, you get what you pay for. In the PR world things aren't quite as black and white. This isn't necessarily an challenge, but setting expectations and explaining what we do is a constant.


XBA: Although most would consider yours to be a straight forward PR job, what other skill sets should someone have before considering working in relations with a company like THQ?


Tyrone: I always get asked the question "What's your typical day"? And there is just never a typical day. Things are constantly changing. Being able to adjust and having a strong understanding of the gaming industry makes things a lot easier. There are people that don't know anything about the industry and it becomes evident when you talk with them, which can make it very hard. I make a point to keep up with the industry, read gaming news and follow trends...this makes it easier for me to identify issues and opportunities and react accordingly.


XBA: Is there a sense of ownership when a gaming title does well and you know you've been successful in doing your part in bringing the game to the attention of the media?


Tyrone: Definitely, a lot of that is because you know when you have a good game so when you're out there and the positive review scores come in, you know you've done your job. Because it's really my job to get the game out there. Its not my job to make the game good, we really have no control over that, so being able to take a good game and get the positive recognition it deserves is very rewarding.


XBA: What is the structure, and where do you come in, when promoting and marketing a new piece of media?


Tyrone: Generally speaking, it depends on whether or not its a new IP. With a new IP you want to announce the game earlier than you would with a sequel or an annual. It can be tricky because of push backs, but you want to announce a game like Homefront a year before release, any longer and it can be hard to maintain momentum. A title like UFC or WWE, which ships more frequently, you don't really need to announce as much, in fact you don't want to announce too much. The idea is to have most of the awareness and hype hitting right as the games go out. You don't want to have it too early or too late, finding that sweet spot is a lot of what we do. Throughout the industry there is a, sort of, 6 month communications plan as a standard. We tend to work very closely with marketing and advertising and we make an effort to coordinate things.



XBA: The press gets to come in, do a couple quick interviews and play a game for an hour or 2; how many hours would you put in to an event like that of the Homefront Multiplayer?


Tyrone: Months....I had to fly in twice for site checks about a month before the event. There has literally been something everyday for the last couple of months....working with the events team, getting the recruiting done, coordinating with the dev team and making sure we had everything that they need....its just one of those things....there's a weekly teleconference with area teams and of course there are a lot of different projects we're working on at the same time and we are just constantly on the move. People do this in different ways, some will try to cram everything into one week but I've been doing this long enough I know that the further out we can start planning the easier it can make it on everyone involved.


XBA: Public Relations is the unsung hero of marketing and it requires a very positive outlook; what is it that you do to maintain that perspective?


Tyrone: Definitely, celebrating our successes! If a good feature story or preview runs its our job to submit it throughout the company and make sure that everyone is reading it. Really when the press writes the previews its a great chance for us to assess where we're at with the game, even by identifying issues, it's our job to communicate that to the dev team. Beyond that its really an internal perspective.


XBA: You have been in the industry for a while; what do you see in the future of gaming?


Tyrone: I've been doing this for almost 10 years, first with Ubisoft, then EA Sports and now THQ and I've seen it change from a software industry to an entertainment industry. Games are borrowing more and more from the entertainment industry and we're treating our games a lot more like movie or television launches. Its great for the industry, eventually it will be the form of entertainment that everyone is doing. Right now its pretty niche but as it progresses, and we're already seeing it with the different motion controllers, pretty soon there will be a game for everyone...from your Mother or Grandmother right down to the little kids. The industry itself has some way to go and they need to be creating more beyond just shooters and that's likely the next big shift: a broader spectrum of offerings across genres.


XBA: What moved you toward a career in Public Relations?


Tyrone: I started out as an intern and shortly after college I did some video production which didn't really work out. Then I started with an agency, I didn't really understand what PR was when I started and I was really shy. After 3 years of personal growth with the agency, I went on to gaming. Its been a natural progression from there.


XBA: Are you a gamer and what are you playing right now?


Tyrone: Yes, I play an exorbitant amount of Madden. I have my own online franchise that I play a game every week. I would definitely be one of the annual buyers if I had to but thankfully I haven't had to buy Madden for a really long time. It helps that I used to work on Madden.


XBA: Thank you again for your time to allow XboxAddict to conduct this interview. Gamers, on a regular basis, sit down and enjoy countless hours playing their favorite titles. There is so much that goes into developing and promoting the games we play and its hard working individuals like you that give us those escapes. Keep up the great work.