Cthulu Saves the World Review (Indie Game)
by Adam Dileva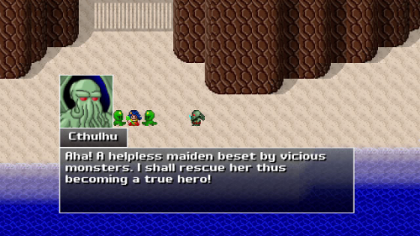 Xbox Live Indie Games is a very interesting and new idea for a console. Regular people and small developers can make a game and essentially get it on Xbox Live where people can then buy it and play your creations. The main problem with this is that there is a mountain of garbage titles out there that aren't even worth looking at (I'm looking at you 'Try Not To Fart' among many others), but like anything else, there's always a hidden gem in a mountain of garbage.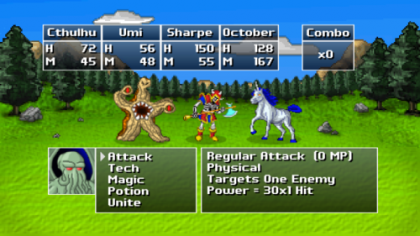 Zeboyd Games which is essentially one guy is not new to the Xbox Indie Games scene. His previous game "Breath of Death VII" was a huge hit becoming the most downloaded (and best in my opinion) indie game for the service. Just like his earlier game, Cthulu Saves the World is a spoof on early 8bit JRPGs in general such as Final Fantasy and does it with some awesome humor.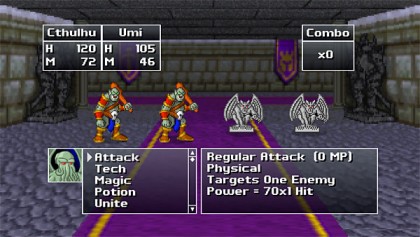 Cthulu Saves the World has an interesting story enveloped by some hilarious lines that made me laugh quite a few times. You control Cthulu, the fabled god written about by H.P. Lovecraft long ago. Cthulu awakes in his temple only to find his powers mysteriously taken away. The narrator informs you that to break this curse, Cthulu needs to become a hero to regain his powers. Funny enough, Cthulu was eavesdropping on the narrator and now informs you that he knows how to get his powers back to take over the world; after he saves it of course. This starts you on your journey that will take a few hours of playing (the first time) where you'll meet many and very unlikely 'friends' to help you in your quest to become a hero (then make everyone go insane).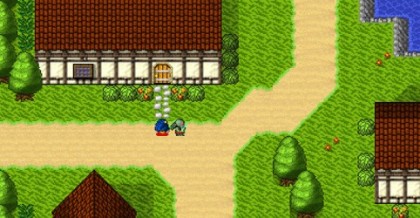 Almost every line of dialogue has a joke in it or something that will make you chuckle. The fact that Cthulu says some of these things when he's supposed to be one of the most frightening creatures of literature makes it even more tongue in cheek. If you've played any old school RPGs, you'll also get many of the references (player joins your party for no reason!) and even more humor in the parody style. You'll come across your 'standard' heroes such as a warrior, cleric and more on their own RPG quest inside of your game.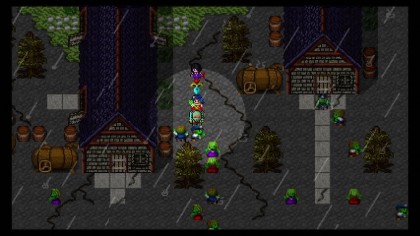 The combat is your classic turn based mechanics that you've come to know from the classics all done in a first person view facing the enemies. From here you can pick your battles choices such as attacks, spells, unity moves (where you combine with another team mate for a super-like move) and more. Because you control Cthulu who is known for using insanity against his foes, you can also do this in the game as well to make most fights easier (though some enemies become more difficult when insane). You have a combo meter for every hit you do that can be used as a multiplier that can be used in a deathblow move for massive damage. There's actually quite a bit of strategy fighting some of the later bosses as you'll want to do anything to get your combo up (while trying to stay alive and not end your combo) so you can unleash a massive attack to finish them off. If you played Breath of Death VII, it's done exactly the same way.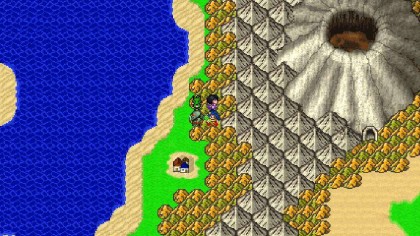 Everything if very simplistic; no need to carry a ton of different items, equipment and potions. You're able to save at any point in the game (not just towns and inns) and can even warp to any town you've already been to as well. You've got three different difficulties (Easy will heal you to full after every fight for example) and even bonus game modes that can be unlocked as well. Multiple characters and unique music for dungeons all wrapped up in a great classic RPG game for $3 in Microsoft Points.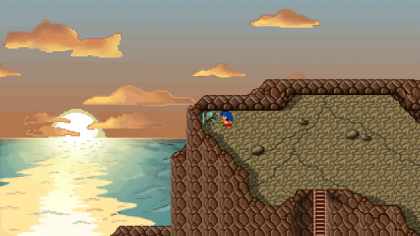 I've you've checked out the Indie Games before but not bought anything, it's most likely because the games you tried were terrible (which most are). Cthulu Saves the World is not one of those games and honestly, this is worthy of being on the real Xbox Live Arcade lists in my opinion. Try the demo to get an idea for what the game plays like and how genuinely funny it truly is. This game is better than most arcade games you'll spend $10 on, so give it a go and support an Indie Dev that truly deserves credit for an awesome title (then go and download his other game as it's just as good).