Calibur 11 Battlefield 3 Vault Review
by Brent Roberts




In the gaming universe it is very rare to see a cosmetic accessory become something more than a visual eye candy treat. Calibur 11 is a company that specializes in bringing visual quality care to your gaming console while transforming your system into an amazing representation of your favorite games! Calibur 11 offers a wide variety of Vaults and also provides customization options to personalize your experience even more, and all of this is executed with the upmost consideration for quality and detail. Thankfully we here at XboxAddict were granted a boon by Calibur 11 as we got our hands on one of these beautiful Battlefield 3 Vaults for this review! It's time to engage this product and see why this Battlefield 3 Vault from Calibur 11 is one of the must have items for your gaming enjoyment!





One of the first things we notice is how the Battlefield 3 Vault is packaged, and wow does it look good. The entire package is wrapped by some visual art straight from the game Battlefield 3 and could be considered part of a display piece instead of just a box. Next our eyes turned to the case itself and the assembly required to bring this to life. In the box there were only two side panels, the base, the controller/headset support side piece, and all the instructions and screws needed for construction. There were a few screws and the directions were fairly straight forward and assembly only took a few minutes tops so chalk a point up in the convenience column. Once the case was assembled we realized what we were looking at. We were looking at an Xbox 360 transformed into a functional piece of artwork from Battlefield 3.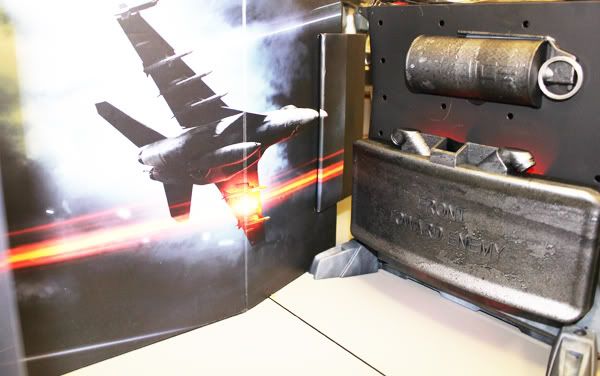 The case itself is beautiful; however there are some points we have to make that takes this Battlefield 3 Vault from good to great. First off, the vertical stability given to the console is amazing. People have been known to have disasters happen such as consoles tipping over and crashing on the ground, well due to Calibur 11 implementing these new supports on the bottom of the chassis, the threat of your console accidentally tipping over is completely banished. Plus with this new Battlefield 3 Vault your console will also sit up off the surface which greatly increases the airflow and helps maximize cooling your game console.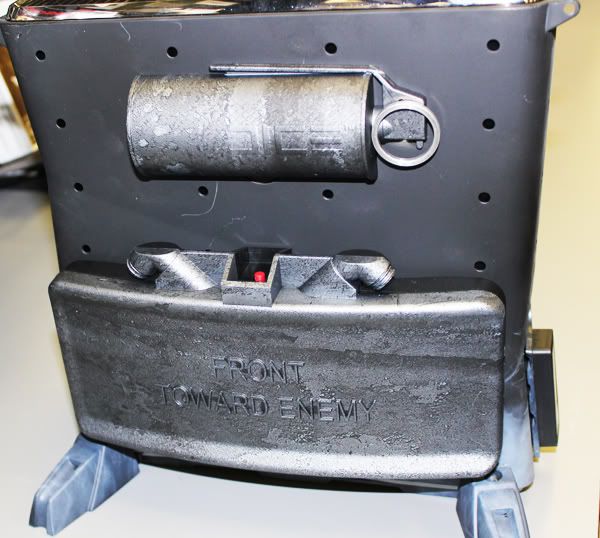 While we were very happy at the quality of the Vault itself, we couldn't help but to stare in amazement at the visual detail of this Battlefield 3 Vault from Calibur 11. On one of the sides there is a realistic looking smoke grenade with the DICE logo and right below that you will see a claymore replica with an infamous "red button". This caught us off guard initially, however we noticed that it went with the battery powered lighting effects by creating a three stage light up claymore.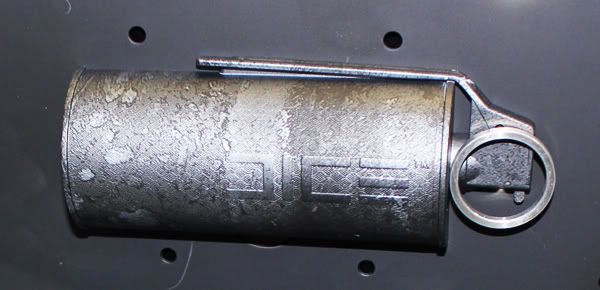 This Christmas season you may be debating on what to buy with your hard earned cash and while there is a tidal wave of great games out there, we must not overlook our console for it is through that, that we get to enjoy hours upon hours of our favorite games. Calibur 11 is known far and wide for its quality and in their Battlefield 3 Vault; we bear witness to another great product. While $90 is a lot to spend on a case for your console, it's a steal when you consider the company it's coming from. It goes without saying that the Battlefield 3 Vault from Calibur 11 is a must have and one of the best investments you can make in your gaming.