Halo 4: Forward Unto Dawn Blu-ray review
by Brent Roberts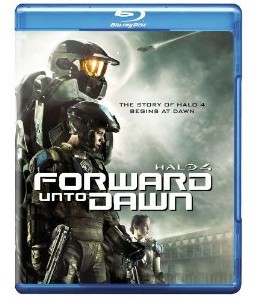 Have you ever met a soldier and wondered what their eyes saw as they progressed through their career? What memories they keep within? The initial reaction upon meeting a soldier for the first time may be one of shock and amazement but when you stop to think of the whole picture, there's one word that always come to mind, respect. This word is a word of power and given to those who put others above themselves and consider their worth to be part of a greater goal. This word defines one of the greatest characters to ever grace any medium. His name is John, but the world knows him as Master Chief. Throughout the years we have tracked the actions and lived the life of Master Chief, however there are stories that have yet to be told, and this is one of them. Load up soldier because this is the story of how a friendship was humanity's last hope for survival. Forward Unto Dawn soldier, Forward Unto Dawn.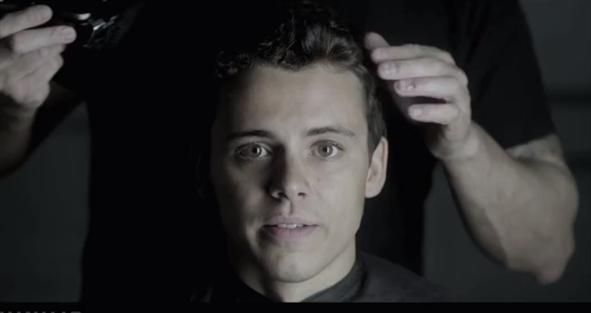 Earlier this year Microsoft and 343 launched the next story of Master Chief with Halo 4 and it was held in high regard for the quality of the story. One character that gets introduced is Captain Thomas J. Lasky and from the beginning you get the sense that there is more behind the interaction between Lasky and Master Chief, but that story hasn't been told, until now. Originally, Forward Unto Dawn was shown as five, 15 minute live action episodes, however, if you purchased the Halo 4 Limited Edition you got the full 90 minute extended version of the movie and now thankfully this story is also available on Blu-ray. This story focuses on the early years of a young cadet Thomas J. Lasky and how an unexpected friendship is formed that will ultimately lead to the events in Halo 4 and beyond. This tale also incorporates the beginning days of the human's going to war with a new galactic threat, the Covenant. Armed with a production value bigger than some video games, Forward Unto Dawn brings about it, probably the closest thing we will ever see to a full Hollywood Halo film.


While the events and the story of Forward Unto Dawn are the primary focal point, you can't stray your sights away from some of the bonus features that are packed into the Blu-ray copy. Along with traditional features such as extra commentary, you get full access behind the scenes and get to experience every aspect of what it actually took to create Forward Unto Dawn and the sheer size of the crew needed to bring Halo to life for all of 90 minutes. There are other bonus features and a couple Easter eggs that add more exploration into the Halo universe and when you add all of that up, Forward Unto Dawn delivers a mammoth punch in one single disc.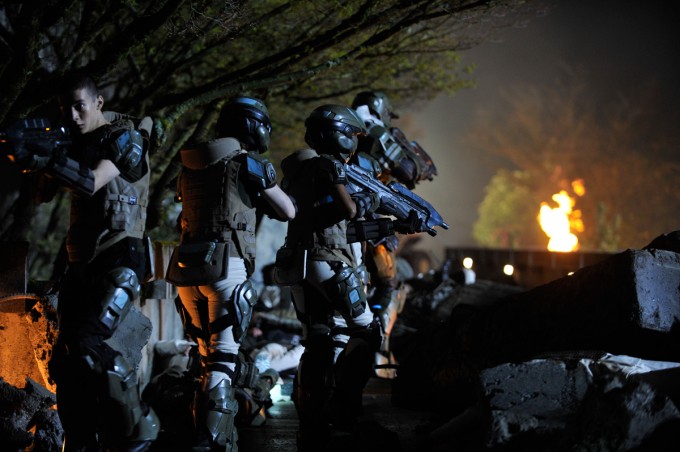 There is however one big disappointment and that was sadly with the voice of Master Chief. Since the beginning, the legendary Master Chief has been voiced by Steve Downes. It's this voice and the "to the point" dialogue that we have come to identify with the character, and sadly that voice is not what we hear in Master Chief. Imagine other iconic characters that are known for their voice. Characters such as Sam Fisher, Darth Vader rely heavily on the power of their voice for their character and so is the case with Master Chief. This tended to put me out of the movie considering the tech to put a voice in back in the 1970's, yet for some reason in the 10 million dollar budget, this was unattainable. The only reason why I feel that this is such a negative is because it affects one of the most iconic characters in the video game world, Master Chief.


While this major issue would normally be the backbreaking blow to any other production, the overall quality of Forward Unto Dawn is something that shouldn't be missed by any gamer or movie lover. Forward Unto Dawn is out for sale now on Blu-ray and is a must have based on the massive amount of content included on the disc. Failure to purchase Forward Unto Dawn may result in: friends deserting you, angry cloaked Elites knocking down your door, and more! So what are you waiting for soldier, pick up your copy of Forward Unto Dawn today!