Pinball FX2 Star Wars Pinball
by Brent Roberts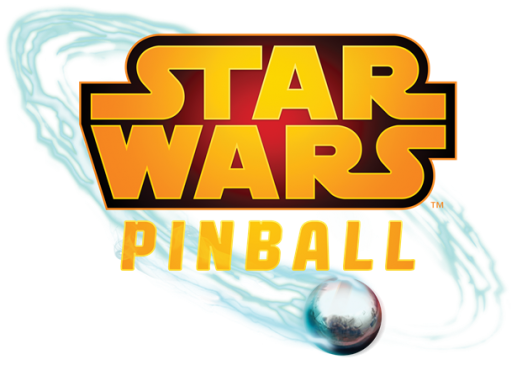 Known around the world as providing one of, if not the, premier pinball experience, Zen Studios has once again captured our imaginations, our enjoyment, and also 800 of our Microsoft Points by releasing a triple pack of Star Wars themed pinball tables. These tables though are not the end of the Star Wars Pinball FX2 experience because there are slated to be a total of 10 unique Star Wars tables in total! The first three tables to be released are:


1) Star Wars - The Clone Wars
2) Boba Fett
3) Star Wars - Episode V - The Empire Strikes Back


Just hearing the names offered fills any Star Wars fan with excitement. You have a table dedicated to one of the most iconic characters ever presented in any form of media; you have a table dedicated to arguably one of the best movies in the Star Wars saga, and you have a table dedicated to a highly successful animated Star Wars series. One thing that has to be mentioned first and foremost is that each Star Wars table is done in such a beautiful spectacle that even diehard fans of Star Wars will be smiling ear to ear as they take notice of all the amazing detail found in each and every table. Since this is a triple pack release, let's go through each one individually and find out just how strong the Force is with these new Star Wars Pinball FX2 tables.


Star Wars - The Clone Wars


Right from the beginning you're greeted with the infamous scrolling wall of text in traditional Star Wars fashion. The announcer from the series itself dictating the text really helps tie in the whole Clone Wars theme right from the beginning. After the classic introduction your eyes fixate on the massive Jedi versus Sith artwork with Darth Maul right in the center, while the outer edges are filled with multiple lanes, ramps, bumpers, and more. It is through these outside areas where we see items come to life such as Anakin's apprentice Asoka, combat fighters, and clone troopers and so on. The goal of the table is to complete various missions which we have seen in the actual television series and work your way to an ultimate showdown against the Sith. During your game you will constantly hear The Clone Wars version of Yoda spouting various inspirational statements which begin as the iconic blue text at the beginning of every television episode. This feature does start off as something extremely cool; however, after a while you really start to get annoyed by this feature. One of the brilliant features that really help make this feel like The Clone Wars comes from the audio. Hearing the same audio that we would hear from the television series adds a major authentic Force Push in the right direction in creating a fantastic Star Wars experience. Already the pinball wizards at Zen Studios have shown great potential in creating authentic Star Wars experiences, but we're not finished yet.





Boba Fett

When it comes to characters that have grown in popularity over the years, the character Boba Fett is guaranteed a spot on the list. Arguably the most feared bounty hunter in the Star Wars universe, Zen Studios has their work cut out for them in paying due respect to the one and only Fett. For this to happen successfully there must be a great amount of attention to iconic details and without skipping a beat, Zen Studios delivered. Decorating the table with an enormous, waist high shot of Boba Fett with other bounty hunters scattered behind him, there's no question that Fett commands respect. The 3D modeling of Boba Fett himself is gorgeous and when you combine a Star Destroyer section in the upper left hand corner with a sarlac pit and Han frozen in carbonite, you get an absolutely brilliant Star Wars pinball experience. Throughout the adventure you will go through events where classic scenes are reproduced in beautiful graphic detail. Iconic lines such as "I'm altering the deal, pray I don't alter it any further" or "I want him alive, no disintegrations" "As you wish" are brought to life in fantastic missions that will leave you playing this table for weeks and months to come. It's these missions that will earn you "respect", which is kind of confusing given the fact that it's Boba Fett, but in the end it results in gaining massive points. One neat feature is when you eventually hit the game over part of this table, you see a pinball screen with Lando leaning down next to Han in carbonite and where the screen is, is now the place where you enter your name. It's these little touches that really capture the iconic nature of the character, and turn something that was good into something that is fantastic. Impressive. Most impressive.


Star Wars - Episode V - The Empire Strikes Back


Here it is fans, the table we have waited to see. Zen Studios has minded what it has learned because save them it has. This table starts off with an amazing 3D model of Darth Vader and then opens up to showcase a staggeringly beautiful piece of art on the pinball table filled with classic images of iconic original trilogy characters with a massive image of Vader himself overlooking everything. Lined throughout the outskirts of the table you will find R2-D2 tops that act as bumpers that provide big points, a model of the cloud city Bespin which spins when your ball activates it and grants you even more points, and even the legendary ion cannon that fires when activated! From head to toe The Empire Strikes Back table is one of, if not the best table Zen Studios has produced for Pinball FX2. Think of this table as a chance to play through various missions all throughout the movie. Starting with escaping from the Wampa on Hoth to dueling it out with Darth Vader on the cloud city Bespin, every mission is done with pristine attention to detail complimented by iconic scenes and dialogue.


The adaptation of The Empire Strikes Back to the pinball world is formed by providing entertaining and interactive moments that allow you to recreate moments such as trying to take down an AT-AT while setting your harpoon and tow cables. A wonderful innovation to this table is how the missions are broken up into scenes. Each scene then is comprised of multiple checkpoints. This means that if you get so far into a mission and then lose your ball, you can pick up that mission right where you left off making completing missions much easier and more enjoyable. There's even a Jedi training session you can compete in to deflect a training droid's blaster fire. Granted that scene was from Episode IV, but the fact that it's included at all is a massive step forward. When you fully take in everything that Zen Studios has included in this package, this table alone could easily be priced at 400 MS points and even then it would be a deal. The Force is strong with you Zen Studios, but you are not a Jedi yet.


All of this content is priced at 800 MS points and is worth every single one of them. Bringing to life not one but three amazing Star Wars experiences, Zen Studios has shown that they have, um, "talent" the size of a Death Star and the expertise to be as close to perfection as any Jedi Knight. If you are a fan of Star Wars then without question this is a must have and when you realize that there are seven more tables to come out over time, you can't help but wait eagerly with anticipation. Get ready to train like a Jedi, become the legendary Boba Fett, and confront Darth Vader himself in this latest triple release for Pinball FX2. Providing a truly amazing and enjoyable pinball experience is what Zen Studios is known for, but in this latest Star Wars triple table pack, Zen Studios takes you to a galaxy far, far away.