The Tyranny of King Washington: The Infamy
by Adam Dileva




The first story driven DLC package for Assassin's Creed III has finally arrived and it's quite a departure from what we expect from DLC for the series. Firstly, it's separated into three parts and this is only the first portion that's been released, named The Tyranny of King Washington: The Infamy. If you've already purchased the Season Pass then all you need to do is go to the main menu and download the first chapter before beginning. For those that haven't purchased the Season Pass or are unsure if they want to commit to a three pack of DLC, as long as you know ahead of time that you'll 'need' to purchase the other two packs to complete the story.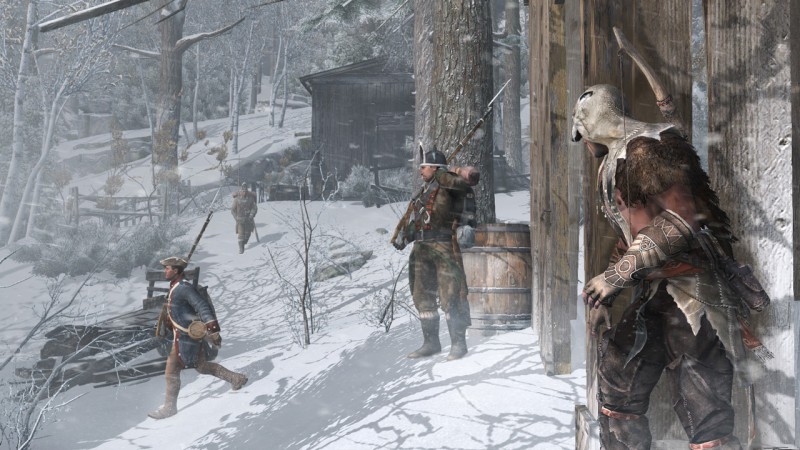 Once The Infamy has been downloaded it's actually access through the main story and has no bearing on your regular game save file in any way. I found this odd for two reasons. The first is that all of the time you've spent with Connor in the regular game has no bearing; the second is that if you've not completed or at least gotten far into the main story of Assassin's Creed III, this DLC simply throws you in and you won't make sense of what's going on. You're supposed to know who's who and what's happened in Connor's original story, as The Tyranny of King Washington DLC packages are set in an alternate reality, so you need the main story to reference to make sense of it all.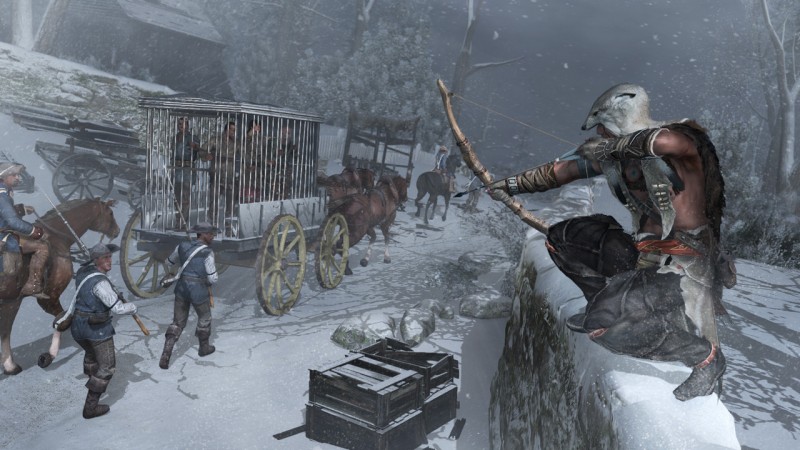 Let it be noted, this review of The Infamy will have a few plot spoilers for Assassin's Creed III, as it's impossible to explain the alternate reality situations without doing so. You have been warned if you've not completed the game. The Infamy starts with Connor experiencing something he thought he never would again; seeing his mother alive and talking to him. Connor's mother informs him that Washington is setting the nearby village on fire which only confuses Connor, as he and General Washington were friends and this doesn't make any sense to him. Connor keeps commenting on how none of this makes sense, as this world seems to be nothing like what happens in Connor's canon story.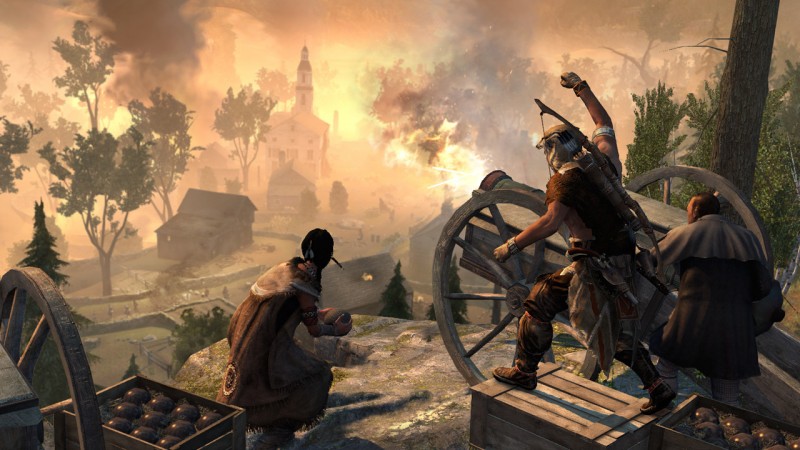 Events unfold and Connor is forced to seek out a powerful tea that will apparently give him the strength to fight back King Washington's army. That's right, King Washington; clearly something is very wrong in this world and Connor can't figure out why. King Washington is portrayed as a super villain tasked with hunting down and exterminating all of Connor's people much like the Templars did originally. To make matters worse, it seems King Washington has somehow attained the Apple of Eden giving him nearly invincibility. Things seem to get much worse before they get better and when Connor attempts to fight Washington he is left with even more hatred for his former friend.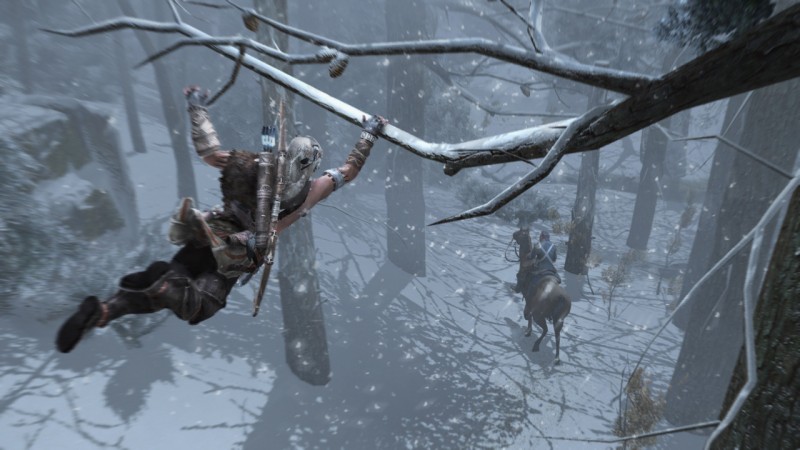 The main missions feel exactly like they did in the main game for the most part aside from the ones that are based around Connor's new powers (more on these soon) once he drinks the mysterious power-giving tea. You'll have to kill surrounding enemies, use a canon, eavesdrop, and sneak behind enemy lines. Everything should feel very familiar for the most part. Apparently this 'version' of history will somehow play into Connor's canonical story but I haven't the foggiest how with only being one DLC portion in to it; as long as it doesn't end with it being all a dream, I'll be happy.


Just like in the main game, I assumed that The Infamy would take place across the two major cities, Boston and New York, but the whole DLC is actually set in the Frontier itself. If you spent an obscene amount of time in the Frontier doing side missions and hunting in the original game, sorry to say but you'll have to return here for this DLC offering. There are a slew of new hidden collectables and side missions for those that do want to complete everything available but none of them really stood out as anything amazing so I mostly stayed on the main story path.


About half way through The Infamy, Connor will eventually gain access to a new set of powers and strength. He will possess the Spirit of the Wolf not only allows him to summon three wolves to aid him in battle but also gives him the ability to cloak himself at will and turn invisible. The wolves can help in battle and while they are essentially the same as calling in assassin's, it almost feels more rewarding seeing your 'pets' do the work for you. The main draw though is the ability to use these ancient powers to cloak himself to become completely invisible to enemies, even to the point of being completely broken.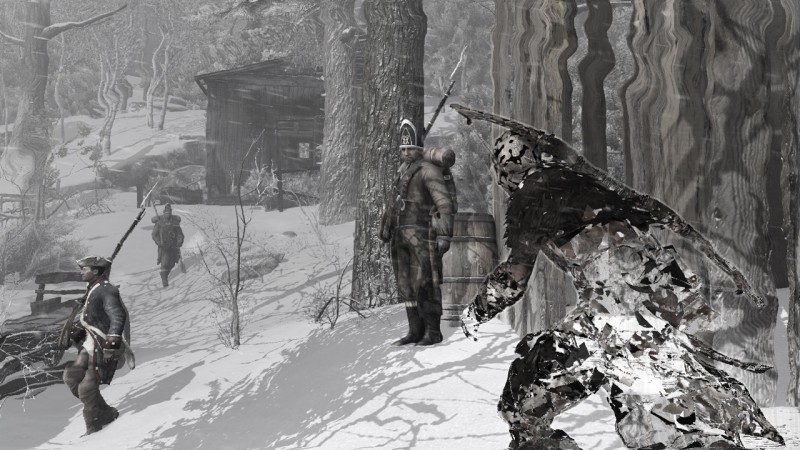 Let me explain. Using the cloak ability will slowly drain Connor's health, but all you have to do is easily find one of the plenty of bushes and shrubs to stay hidden and regain health by standing still for a few moments. As long as you don't run (though you are very quick while cloaked) or bump into someone, you can essentially stay invisible for as long as you want as long as you refill your health at the scattered bushes every few moments. Oddly, killing someone cloaked will NOT uncloak Connor. Yup, you read that right. You can kill someone while invisible in front of another guard and they won't know what happened unless they somehow bump into you causing you to uncloak.


This is very fun once you figure this out and you'll feel invincible but it really takes the majority of the challenge away from combat; that is until the dogs are introduced. Guard dogs that patrol will be able to sense Connor even while he is cloaked and will alert guards of your presence unless you distract the dogs with some bait (just like you did hunting wildlife in the Frontier). Simply get close to a dog till it notices you, throw down bait, then cloak and kill the guard then dog. Repeat this and you won't have any problems sneaking into any area. Unfortunately the instant fail quests return in The Infamy and many times you'll have to restart sections and areas because you got noticed. Once you learn how to abuse the cloaking ability though, it doesn't really become much of an issue.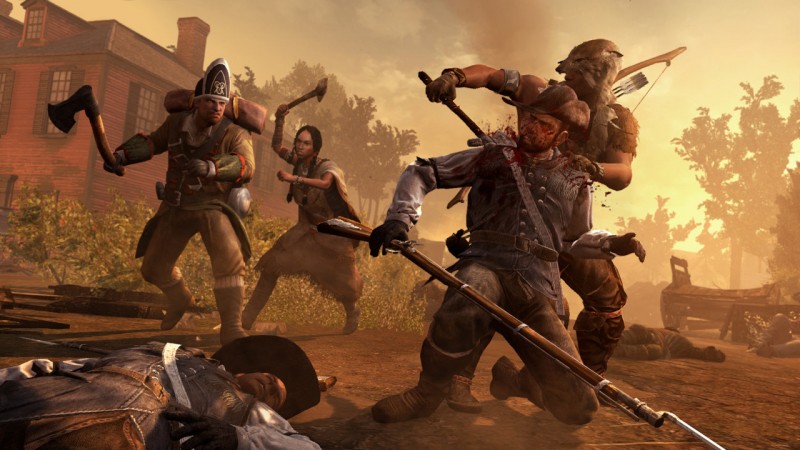 While I truly did enjoy the story of this "alternate" history there were a few things that really stood out for me that need to be addressed. Firstly, there were a ton of bugs I ran into. Many times the combat markers above enemy heads refused to show up (the red and yellow triangles so you know when to counter) making me die many times in combat because I couldn't properly tell who was attacking and when. In one quest I had to save someone by killing all the guards with one of my tribe members helping me. I do so and clear out the encampment and nothing happens, forcing me to restart the battle all over again because it didn't trigger properly. I defeat the enemies again and one of the guards bugged out and was standing up in the default model position. No big deal right? Well, it wasn't to me until the cutscene triggered and that bugged guards was in the middle of my cutscene, standing between the talking characters. Nothing like breaking the immersion worse than that.


Second, The Infamy basically assumes you're going to purchase the next two DLC packs, as there is a huge cliffhanger ending. While I normally wouldn't have a problem with this, my last complaint is that The Infamy only lasted me about two hours start to finish. Yes, that's strictly the story missions and there are many collectables and side questions to embark upon, but if you don't care about those and simply want to come for the story you might be very disappointed by the length.


Seeing a nefarious King Washington is quite the lure to try the DLC and I really loved the story elements that played out which has me excited for the second chapter coming out soon. The new wolf powers do seem a little silly at first, and the cloaking ability completely breaks normal stealth mechanics, but in the end it is quite fun to feel that completely overpowered.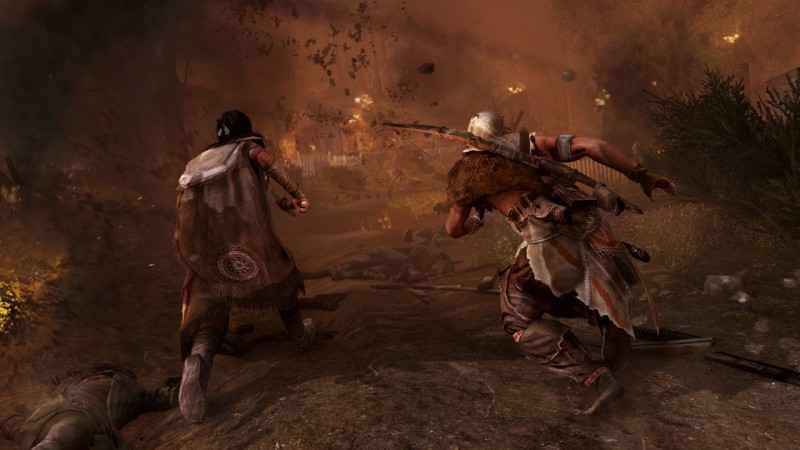 Should you purchase The Infamy? Well if you've already bought the Season Pass you've already got all three chapters included so that leaves no question. For those that don't though? You need to understand that you're going to have to buy all three DLC packs to get the complete story from The Tyranny of King Washington and at 800 Microsoft Points ($10) per, I would suggest doing the sidequests and finding the hidden collectables take get your values worth. That being said, I really did enjoy the main story and I'll be counting down the days for the next release to see how it plays out in Episode 2 since it looks like it's going to finally take place outside of the Frontier; I just hope the evil King Washington gets more screen time in the next Episode and Connor can make more interesting use of his new abilities.