The Tyranny of King Washington: The Betrayal
by Adam Dileva




It's been a month since The Infamy, the first piece of single player DLC for Assassins Creed III, was released. And just like The Infamy, the second of a three part saga titled The Betrayal is now here and continues Connor's very odd quest to stop the tyrant, King Washington. If you're a Season Pass owner, then you'll now have access to The Betrayal and by now most likely have finished The Infamy portion of Connor's new journey. For those that are unsure if they should try The Betrayal DLC, know that The Tyranny Of King Washington DLC is split up into three parts, so you'll 'have' to commit to these purchases if you want to see how the story plays out from beginning to end.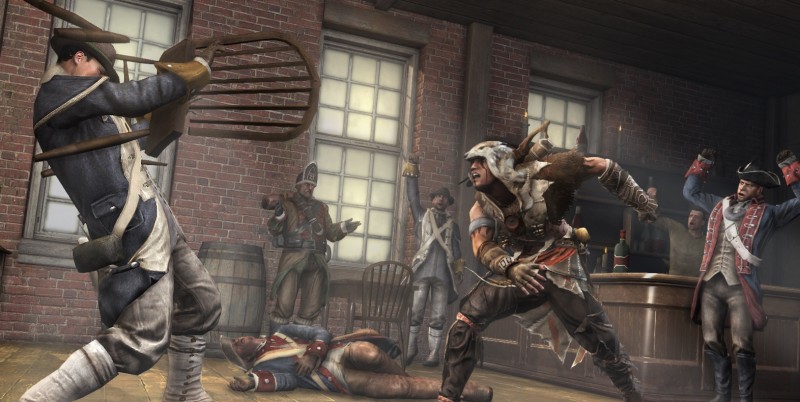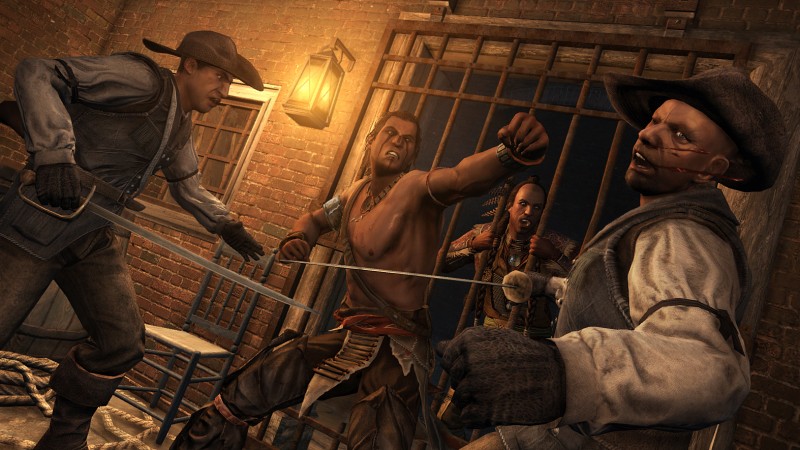 Take note, this is going to contain spoilers, not only of the core Assassin's Creed III game, but the last DLC, The Infamy as well, so be warned. Starting out The Betrayal begins with a recap of what happened in the first DLC package which was a nice touch, considering I did forget some of the smaller details. Once again, The Betray takes place in this 'alternate reality' version of Connor's story, though I even hesitate to label it as that, as apparently this DLC storyline somehow fits into the main cannon of the story, it's just not telling how quite yet. If you don't recall much of the main events from the core game, or haven't completed it yet, this is going to make even less sense to you.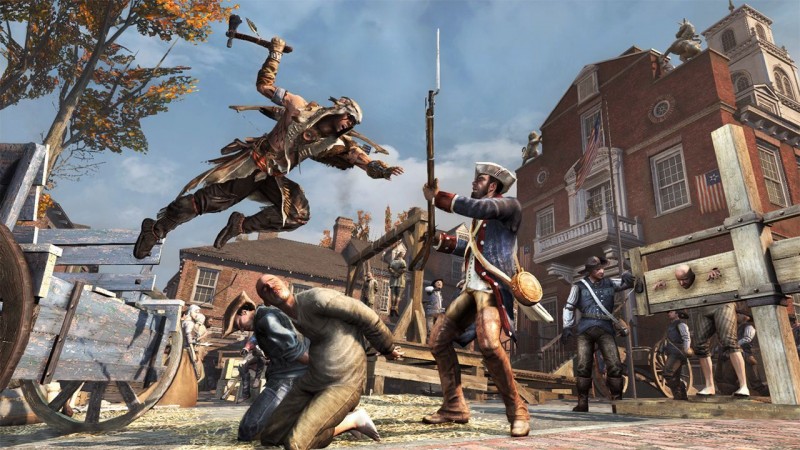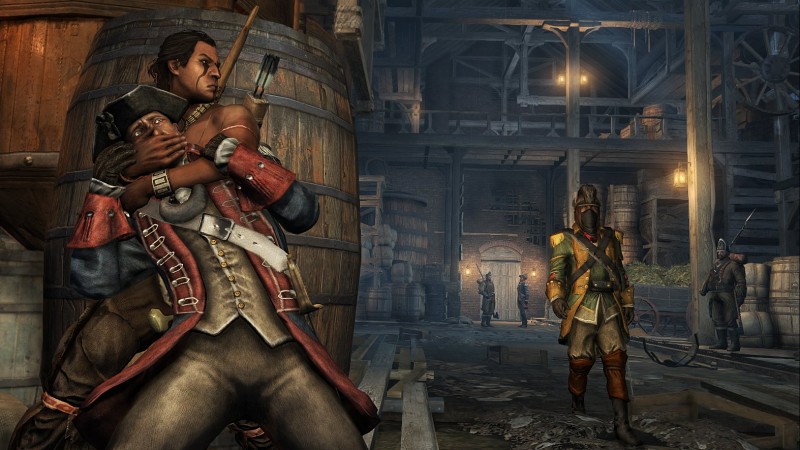 The Betrayal starts off exactly where The Infamy left us hanging; with Connor now captured and being taken to Boston as a prisoner. He's been stripped of all his gear and down to his bare clothes. King Washington comes to his cell to not only taunt him, but order his execution before walking away. What I wasn't really expecting though was that Connor would retain his wolf spirit powers from The Infamy, and thus he has a means to escape his jail cell. Connor escapes and meets up with rebels who tell him that he should seek out Benjamin Franklin to aid in their cause. He does but it seems as if Franklin is now Washington's right hand man when it comes to the dirtier jobs that must be done, though not everything seems right. I won't spoil anything else plot wise that the title of the DLC does itself, but there is drama that ensues and you might be helping someone instead of trying to eliminate them.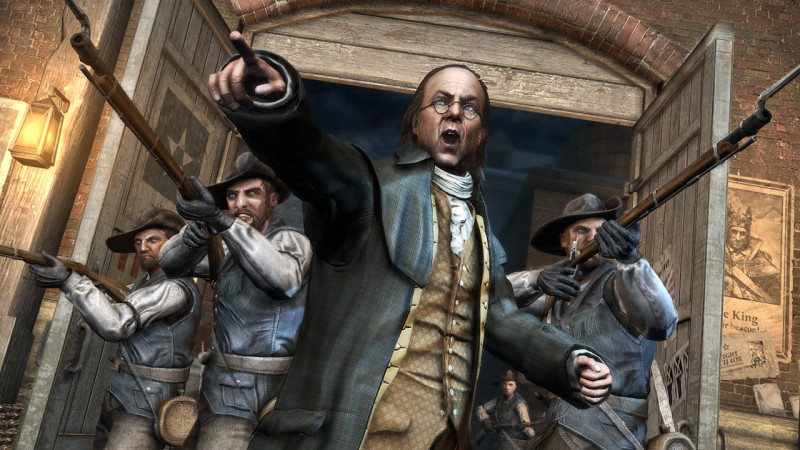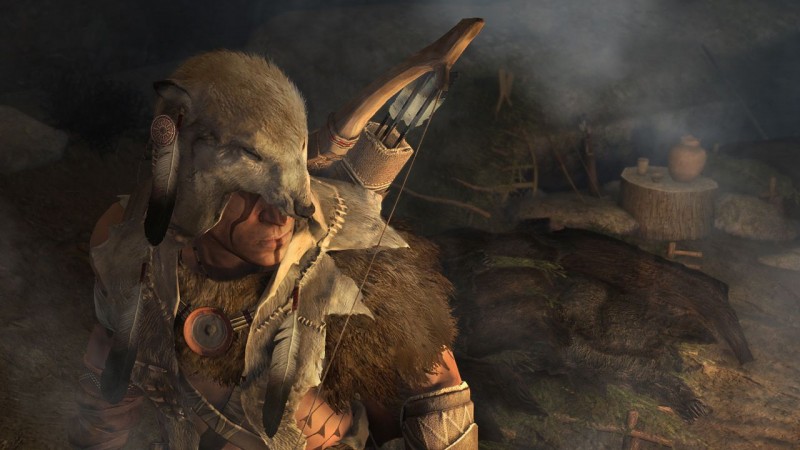 Just like how The Infamy took place completely in the Frontier, The Betrayal now takes place solely in Boston which is a great change. You might be anxious to getting back to scaling buildings and hunting down your prey, but there will be no need for that old way of doing things. Connor still possess the wolf spirit power that allows him to use his health as invisibility, but he also gains a new ability in The Infamy that is even more absurd. The spirit of the eagle will be granted to Connor after learning about it in a very odd sequence and can now use this new ability to seemingly transform into an eagle on a whim and fly from perch to perch and roof to roof with ease. A reticule will appear when you have the eagle power equipped and any ledge in range will allow you to fly to it with a single button press; travelling across the roofs of Boston has never been quicker. You can chain these together and almost seemingly never even touch your feet (or claws in this case) on the ground before you arrive to your destination. You're even able to 'fly' mid jump if a ledge you want to get to is slightly out of normal reach. From rooftops you can fly, invisibly as well, right into hiding spots like haystacks, equip wolf powers, and go on your merry way unnoticed. I tended to do this a lot, which almost seemed to break the way I was supposed to approach situations, but it worked.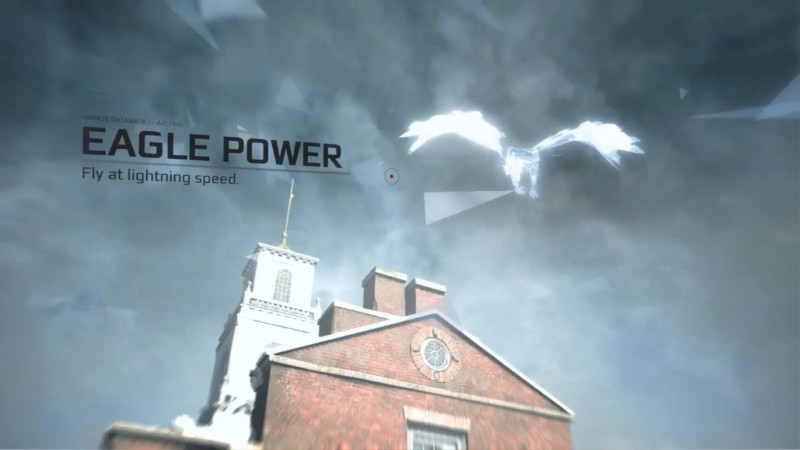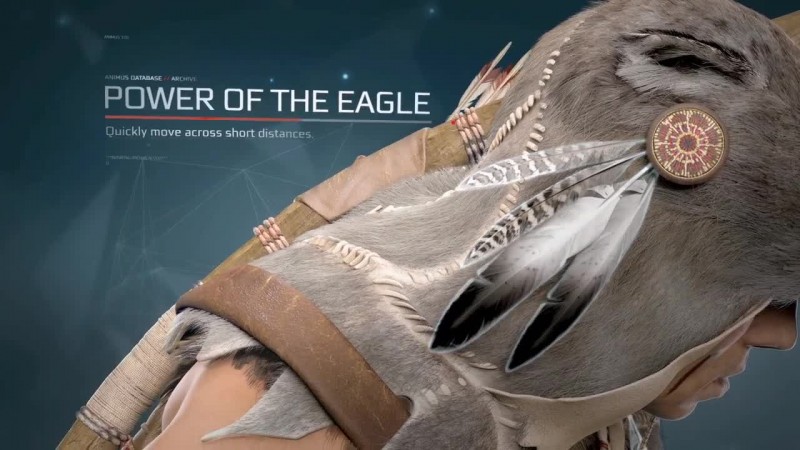 Pesky guard dogs return to bark out at Connor, revealing his position, but a few quick flights away with the eagle power and you can restart or try from another angle in a matter of seconds. Again, this almost seems to break much of the order you're supposed to do quest objectives in, but again, it worked so I went with it. The main issue with having two powers now is that there was no simple and quick way to swap between them. So if I was using wolf powers for stealth or combat and wanted to quickly get fly away, I had to go into the menu, swap, and then do what I needed; very cumbersome. Oh, and those terrible instant fail quests return once again; no one likes these.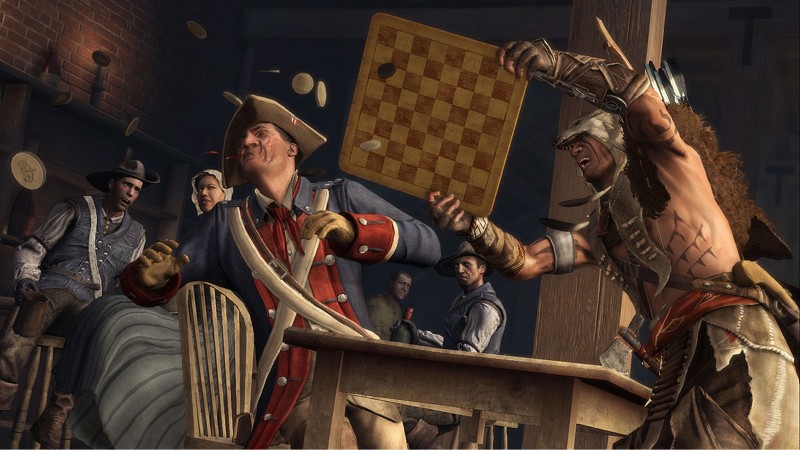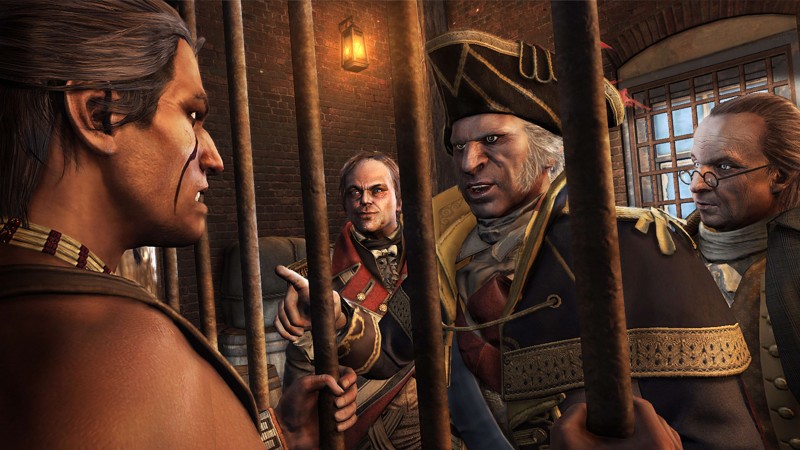 Just like the last DLC package, I ran into numerous bugs in They Betrayal as well. The combat bug I described in The Infamy review reared its ugly head once again, and I felt from ledges and perches when I was using my eagle skill many times, even though it's supposed to hone in on where you designated to fly to. While The Infamy left off on a huge cliffhanger, sadly The Betrayal does not. Not that it should, but there's no real enticement to want to continue on other than you've bought two of the three packs. The biggest problem I had with The Betrayal is that this evil tyrant you're supposed to hate gets about thirty seconds of screen time in this DLC and that's about it. The Betrayal is more about the evil right hand man Putnam more so than Washington himself. While I complained that The Infamy was short and about a two hour journey (if you're solely playing for the story and don't care much about the side quests and collectables), The Betrayal is even worse, as I finished it in slightly over an hour (including restarts from instant fail quests).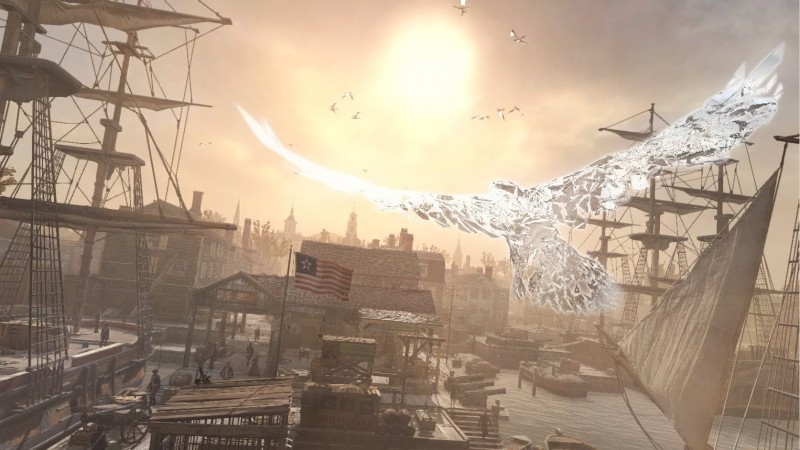 If you've bought the first DLC (for non-Season Pass owners) you'll most likely feel inclined and obligated to purchase The Betrayal, which is fine, just know that I didn't enjoy this portion as much as the first one. Sure the new eagle power is fun, and The Tyranny of King Washington plays nothing like the core game itself, but it can also be entertaining to be this overpowered. Just like how each DLC pack is set in each area of the game, the next pack coming out in a month is set to take place in New York for the grand finale against King Washington. For me, I'm more looking forward to the third pack for two reasons. First, to see what new animal power they will give us to play around with, and secondly, to not only defeat Washington, but figure out how this ties into Connor's true story that takes place in the core game. While I may not have been impressed with The Betrayal as much as I was with The Infamy, here's to hoping for a grand finale that makes good for those that purchased the Season Pass or simply want to extend their time with Connor.