The Walking Dead - Season 2 Episode 3 -
by Adam Dileva




"Oh my god... That just happened!"


I found myself thinking this a few times during Season 2 Episode 3 - In Harm's Way, of The Walking Dead. The overall tone of Episode 3 seems to have slightly shifted from the last, as...


Oh yea, SPOILER ALERT (from previous episodes), as I won't talk about events in this episode very much.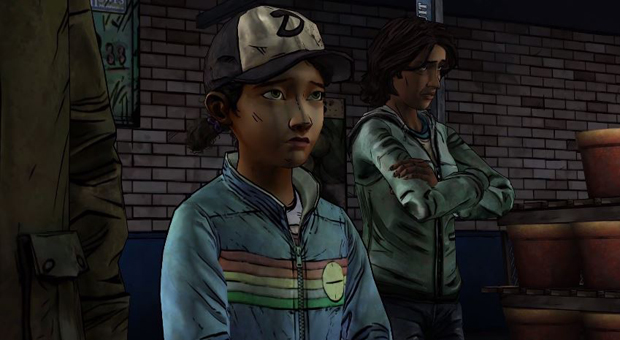 The tone in this episode feels much darker from the previous, which is apparent from the very beginning, as your group, along with recently reunited Kenny, are being taken to Carver's camp as prisoners. There's a few things you don't expect to see a lot, even in video games, one of which is violence against children. A swift slap later to my beloved Clementine from Carver, and I was literally shocked. How could someone do that to my Clementine, she's just a kid! The situation you're in is clearly very serious and it seems there are a many times where you need to weigh in your reactions to situations.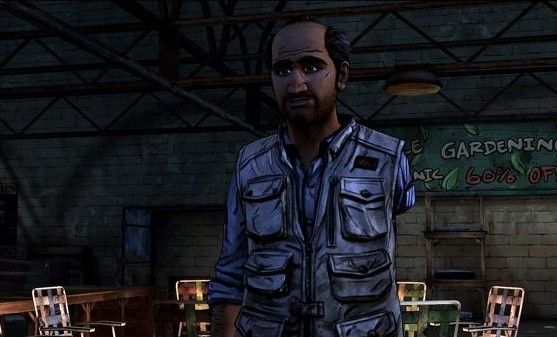 The Walking Dead is all about building tension and shines in its character development. Having been with Clementine for so long now, I never really realized how much I cared about her until Carver slapped her quite hard. I was furious, I wanted revenge. This is how Telltale expertly plays with your emotions, as you may react in a way you normally wouldn't if you weren't so emotionally invested in these characters. Many times I had to decide if I was going to react defiantly for fear of making matters worse or shut my mouth and wait for the perfect time for revenge. Trying to keep a straight head was difficult at times as I wanted to react impulsively.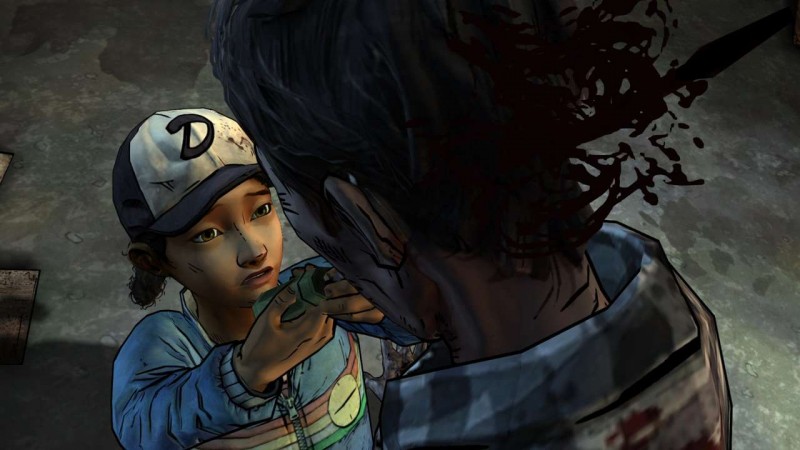 A subtle undertone I picked up in this episode was how Sarah, Clementine's friend, is reacting to the situation they are in. You can instantly see the difference between the two. Sarah's dad tried to shelter her, not teaching her how to defend herself or even explain everything to her. On the flip side, you have Clementine, who is mature beyond her age because of the teaching Lee gave her in Season 1. While Lee was caring for Clem in Season 1, it's becoming more and more apparently how much of an impact their relationship had on her character and her survivability. It just makes me miss Lee that much more.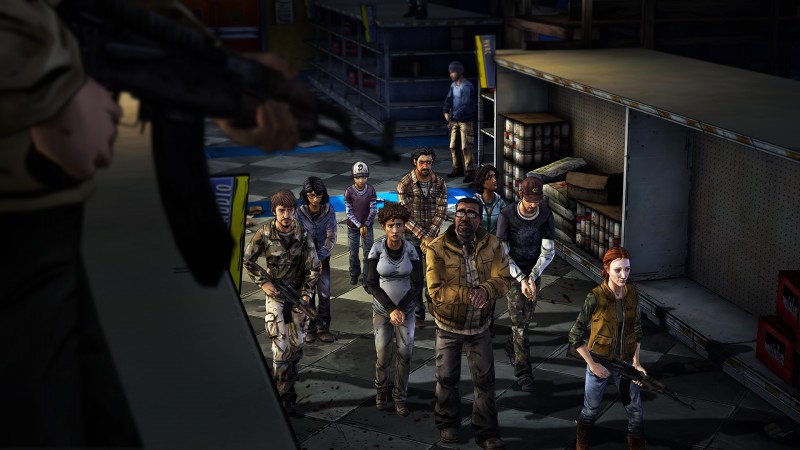 Some new characters are introduced and are done so perfectly, that even though they may be on Carver's side, you can't help but care for them. Reggie in particular is a new character that has so much personality, that you simply have to like him, even if he's with the bad guys. How you interact and choose to help Reggie or not will also play into outcomes later on. The Walking Dead is all about choice, and choosing the 'right' choice at any given moment without knowing what the repercussions will be until it's too late. Some choices are easy and you can kind of see ahead of time how things might be affected, other times though, you'll be floored, thinking you were doing the right thing but in actuality, making it much worse.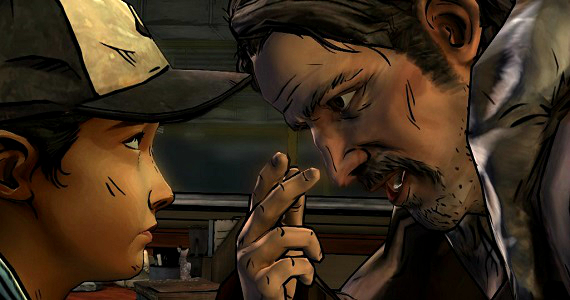 Gameplay is still the same from previous episodes, as you still have a few quicktime action scenes (though thankfully much less in this episode), but there is very little exploration this episode, though it makes sense since you're essentially prisoners. Without the larger exploration or puzzle elements, the episode does tend to go by quickly (finished it easily under two hours), but as with all the episodes, it's about quality, not quantity. You will still have to battle the odd camera angle and the loading times between scenes still are very abrupt and affect achievements popping up like normal, but this many episodes in, we're used to it.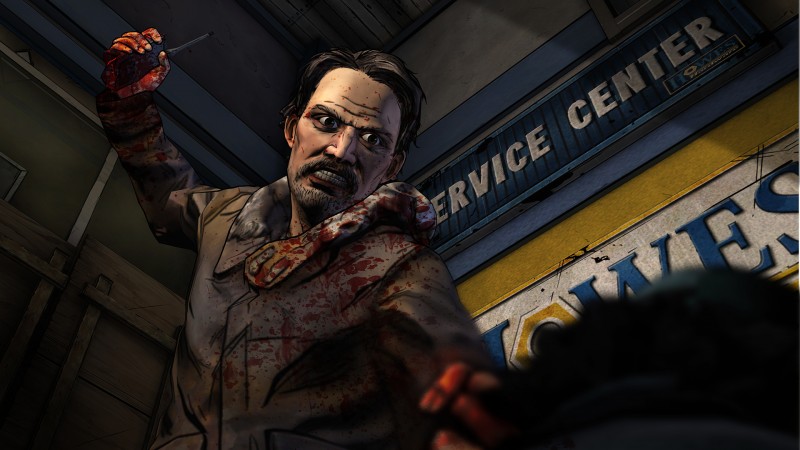 I was hoping that more of my choices from "400 Days" would play into this episode a little more, aside from the reveal in the last episode, but it looks like that will have to wait for future episodes instead. Even still, Telltale carries on telling a story so amazingly that you truly care about these characters, even if you don't fully realize it yet. They also know how to play with your emotions as well, as seeing a new character from afar that looked like he COULD have been Lee got me all excited for a few moments before crushing my hopes. Your emotions will be tugged at and you might not always know what the 'right' thing is to do at any given moment, but that's why The Walking Dead has become one of my favoring gaming experiences in the past few years.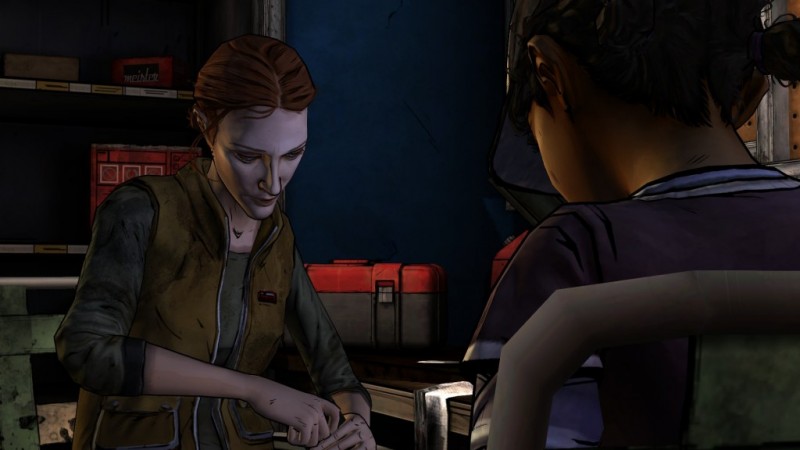 Choices and decisions are becoming much harder and more difficult to make, as you're never given a lot of time to truly mull over the pros and cons of doing so. As a general rule for The Walking Dead, if something good finally happens, just prepare yourself for something much worse later on. In Harm's Way proves once again that even during a zombie apocalypse, that the zombies aren't usually your biggest concern, other people are.


Overall: 9.5/10 (95%)
Gameplay: 9.5/10
Visuals: 9/10
Sound: 10/10