The Walking Dead - Season 2 Episode 4 - "Amid the Ruins"
by Adam Dileva




Telltale really has perfected the art of storytelling. Not simply in the sense of telling an interesting narrative well, but making you truly care about the characters and really having to lull over each decision, as they turn out to be very important for the characters relationships and story going forward. Each episode of this season's The Walking Dead has had some very big emotional moments for me, making me question myself if I've done the right thing or not as Clementine given the impossible situations that she's thrust into.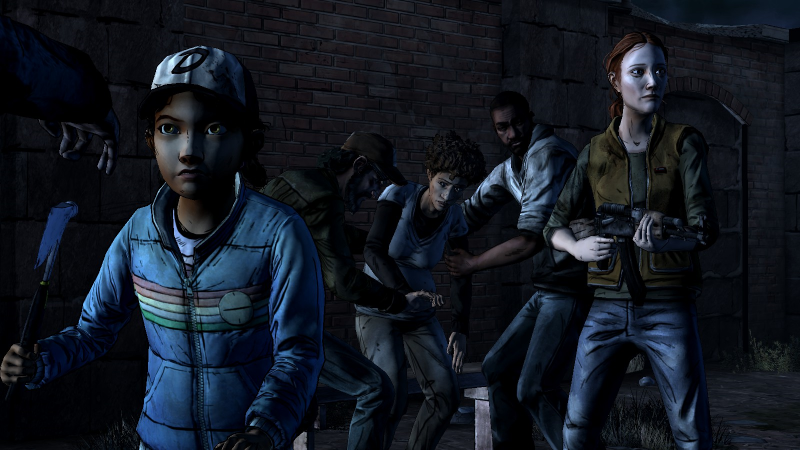 Even in Season One when you weren't playing as Clementine, but Lee instead, The Walking Dead was still telling her story. Now that she's lost many important people in her life and the main focal character in Season Two, it almost seems dangerous for her to get close with people, as they don't tend to always stay around for long. Even though she may still be a young girl, in a way it feels as if she's the one that takes care of the group and keeps things together. She's had to grow up incredibly quickly and in unfortunate circumstances. In Episode 4: Amid the Ruins, this constant stays strong and unfortunate situations will be sad for her and the group, but ultimately make her stronger. Most people's lives usually have a few key defining moments, though it seems Telltale is able to make this happen seemingly every episode, Amid the Ruins being no different.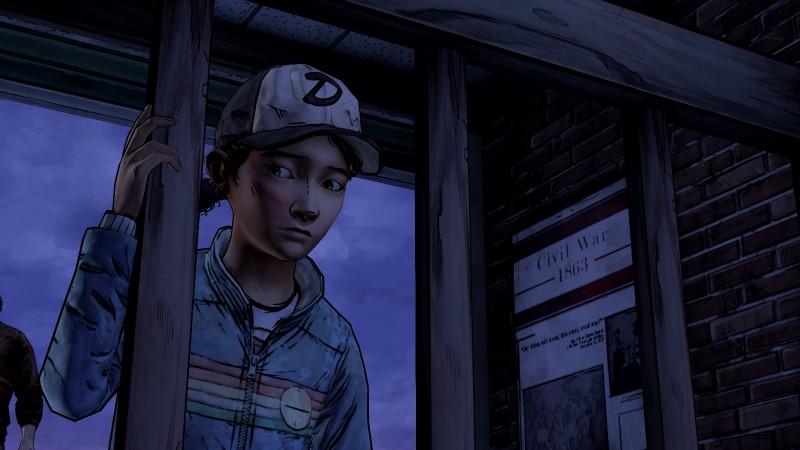 Amid the Ruins has these moments that we've come to expect, with loss of people at the most inopportune times, but something feels different in this episode. You still need to make some incredibly important and fast decisions that will weigh heavy on your conscience, but some of the events that unfold didn't feel like it had the same impact as previous episodes. Maybe this is purposeful and maybe I'm simply learning to deal with it better much like Clementine, but for some of the larger events that unfold in this episode, it simply doesn't feel like it has the same meaning as it previously did.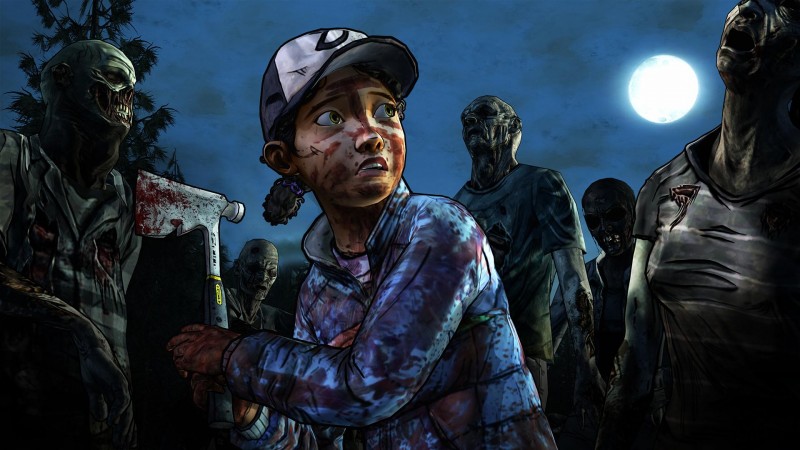 SPOILER ALERT (from previous episodes), as I won't talk about events in this episode very much but will have to about previous ones for context. Continuing exactly where Episode Three: In Harm's Way left off, Amid the Ruins thrusts you into the open area where the group recently escaped from Carver's camp, trying to sneak through the zombie infested field but having many of the Clementine's group split up for safety. The final major decision you made in Episode Three plays out and you see the consequence of your decision; one that truly hurt me to see how it affected others. In true Walking Dead fashion, your one moment of glimmering hope that something might work out in your favor is quickly extinguished and you're faced with the grim reality that Clementine must grow up in. From the beginning moments of Amid the Ruins, it sets a tone for the rest of the two hour session all the way to the final episode cliffhanger that Telltale seems to take enjoyment of torturing us with.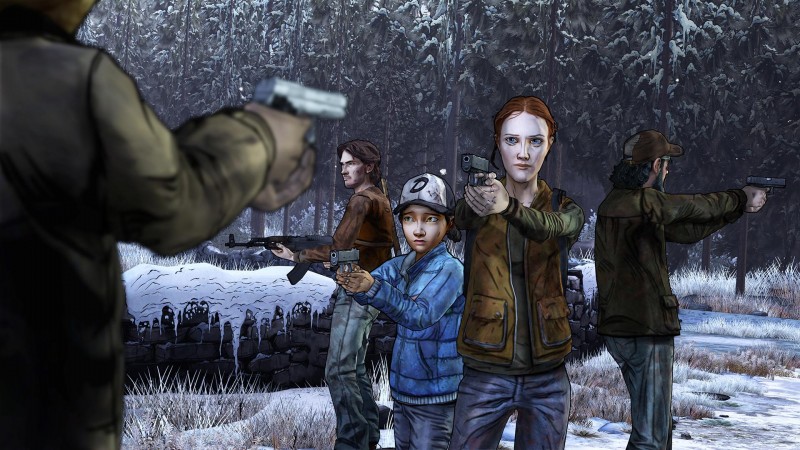 When Season 1 favorite, Kenny, returned in Episode Two of this season, I was more than ecstatic, that I actually jumped up and said "Oh my GOD, YES!". Since Lee is gone, I've since aligned myself with Kenny, almost as a father figure (for Clementine) because of our history together. Due to choices made in this season, the relationship between these two will be put to the test, and this actually caused me turmoil. You know when you got in trouble as a kid and instead of your parents getting mad at you they simply gave you the "we're disappointed' line? That's the feeling I got dealing with the issues between Kenny and Clementine in this episode, regardless of how many times I tried to apologize or explain myself. The reason this friction works between the two is without a doubt because of the amazing quality of the voice actors portraying these characters. Melissa Hutchison (Clementine) and Gavin Hammon (Kenny) seem to work amazingly together and have easily become my favorite voice actors due to the quality of their craft. When Kenny gets mad, you believe it and it actually made me react emotionally, regretting my decisions to cause him to hurt. Not many games can pull that off in an organic and believable way, but they seem to every single episode.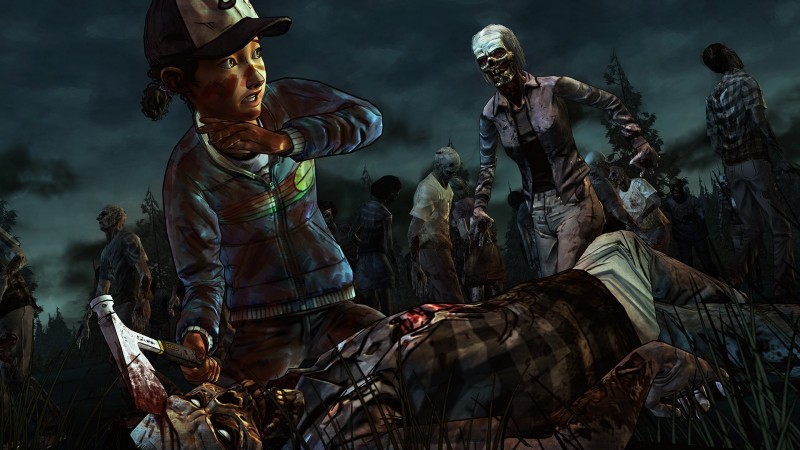 In the Episode Three you started to see the difference of how each of these characters deal with the situations their put in, specifically how Clementine and Sarah react to situations. Sarah has clearly been scared from the events that recently transpired and it's up to you how you want to deal with her, if at all. Just remember, sometimes when you think you're doing the right thing, maybe you aren't. These are the small battles that go in in my head every time I have a major decision to choose in a limited time in this game.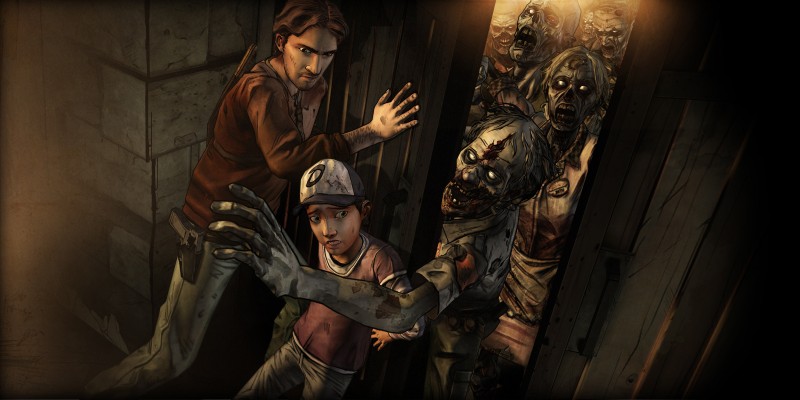 Amid the Ruins does a great job and exposing you to some of the newer characters that were introduced last episode, specifically Jane. At first I didn't' care for her at all, but because of the fantastic writing and voice acting, I did a complete reversal on my attitude towards her by the end of the episode which speaks volumes considering it's only a two hour episode.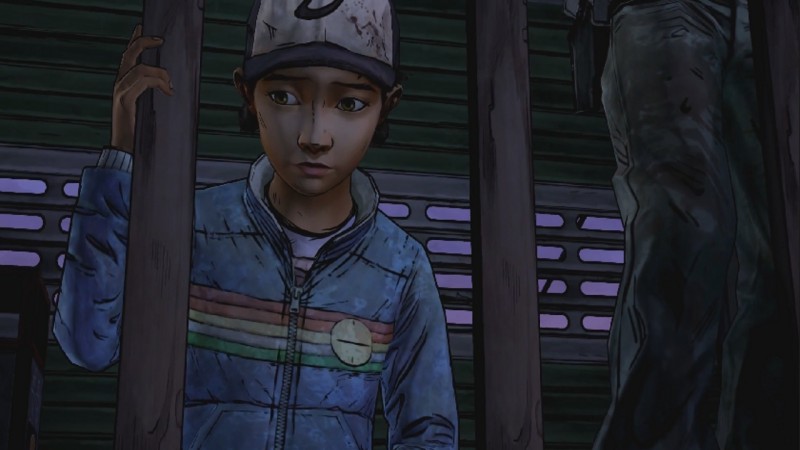 Clementine is growing up before our eyes, even if we don't see it. The smallest things are proving that she is growing up and making her care for her more and more. There's one moment in particular that stood out proving this where she tried to fit through a small hole to unlock a door, but she gets stuck half way and mentions that she isn't as small as she used to be. These small factors speak volumes of her growth (mentally and physically) and Telltale does it perfectly. While Amid the Ruins did some to have a few too many random events that seem farfetched or coincidental compared to previous episodes, I take it for what it is; the lead up to the finale in Episode Five.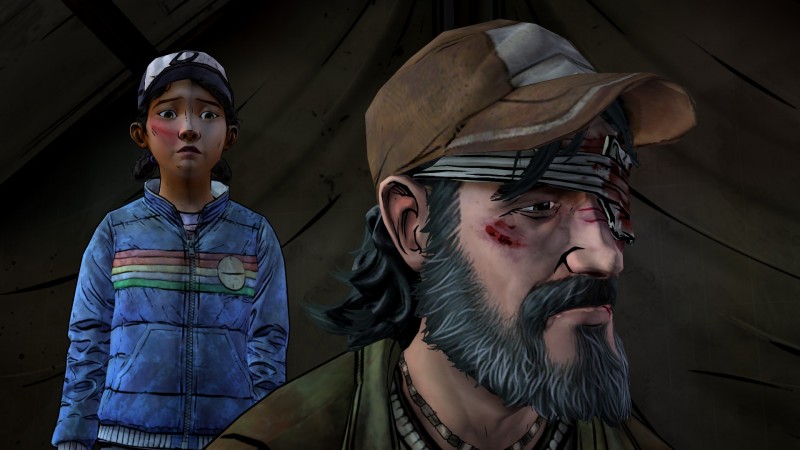 With each passing episode, it seems that making the decisions are become more and more difficult. Multiple times in the episode I actually couldn't make a decision until the very end of the timer as I was battling back in my head the pros and cons for each decision; though the time to do so isn't the luxury you're given. As I've mentioned in the previous episode reviews, just be prepared for something truly awful to happen if something good finally does, as that seems to be The Walking Dead way.


Overall: 9.5/10
Gameplay: 9.5/10
Visuals: 9/10
Sound: 10/10