Xbox One at Gamescom 2014
by Adam Dileva




Gamescom has just concluded in Germany and wow, there was a lot of new stuff shown and announced that I wasn't expecting for Xbox One. Xbox had a great showing in my opinion, finally giving us a glimpse of actual gameplay of some of the highly anticipated title Quantum Break, announcement of a dedicated Halo Channel on Xbox One (Think Halo Waypoint 2.0), new bundles, and some big surprise announcements. So let's go over some of the bigger reveals that really got me excited to be an Xbox One player this holiday and beyond; see if you agree.


Undoubtedly one of the biggest headlines to come out of Gamescom was the unexpected announcement at the end of the new Tomb Raider trailer that touted it was going to be exclusive to Xbox. Now, technically it did say "Launching in Holiday 2015, Exclusive to Xbox", which could be taken either way depending on how you look at it. Does it mean it's exclusive for its lifetime or simply at launch next Holiday for an unspecified amount of time? Like the internet does all too often, there were masses of people complaining about this 'exclusivity' and wanted more information. Short answer is that it was later revealed that it is a timed exclusive, though no answer has been given to how long it'll only be on Xbox 360 and Xbox One. I was a little surprised with the reveal that it would be on Xbox 360 as well, hoping for a next-gen only experience, though they've proved themselves with the Definitive Edition last year, so I'll give them the benefit of the doubt. All of that aside, the reboot of Tomb Raider was fantastic and I'm truly excited to play Rise of the Tomb Raider on Xbox One next holiday.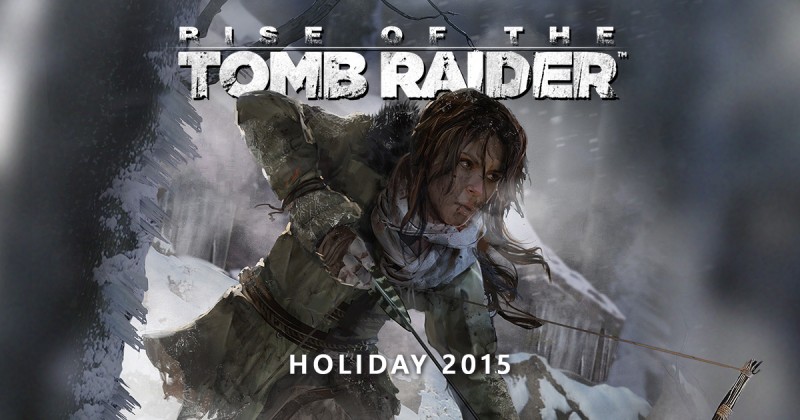 A new level from Evolve was shown, showing how the 4 vs 1 mechanics work a little more in depth. For those that haven't been following Evolve, its' developed by Turtle Rock Studios who are comprised of former Left 4 Dead developers and pits 4 players vs 1 player. The catch is that the sole player gets to control a massive beast that has some unique monster abilities to hunt down its prey, the 4 hunters. As a hunter, you'll be one of four classes with their own unique abilities that range from Support, Medic, Assault, and Trapper. As you level up you'll unlock upgrades, abilities, or even evolve and become more powerful. Launching in February, the beta is coming exclusively to Xbox One in January, so keep an eye out when it gets closer.


Quantum Break is one of my most anticipated titles on the Xbox One coming hopefully next year. Created by Remedy, the masterminds behind Max Payne and Alan Wake, Quantum Break looks to take a unique take on time manipulation with the gameplay. Almost 10 minutes of gameplay was shown and it was incredibly impressive, not just visually, but the gameplay looks as if it's going to be incredibly fun to play. There is supposed to be a coinciding TV show with the same name coming out alongside and I was hoping to hear or see more about that at Gamescom, but alas, that wasn't mentioned at all; here's to hoping for next year.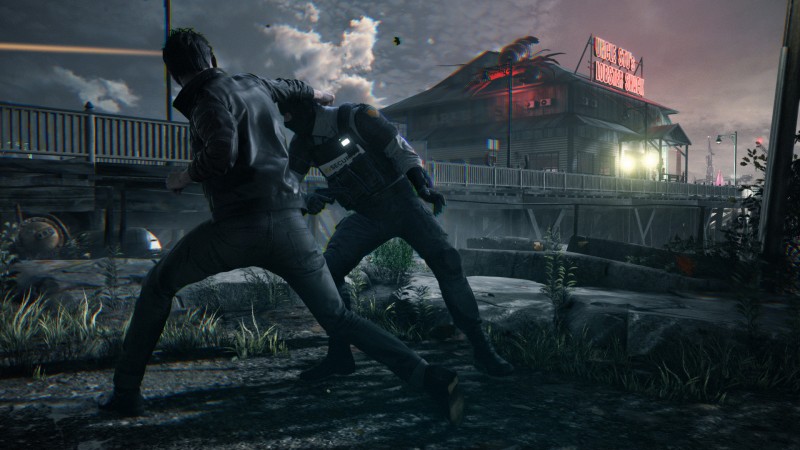 I have to admit, when Forza Horizon was released, I didn't know if people would accept it. Given that Forza is a truly simulation racer, I was unsure if a more arcade-like feel would suit the series. Turns out fans loved it and it gained quite a following. Coming September 30th is the sequel, Forza Horizon 2, available on Xbox 360 and Xbox One. Integrating some of the awesome features Forza 5 had like Drivatars, you'll also be able to instantly connect with your friends, see where they are in the world, and even hang out showing off your cars and paintjobs if you don't feel like racing at any given moment. Car Clubs support up to 1000 players and the game boasts over 200 of the world's greatest cars. If you enjoy racers, you'll want to check this one out, as it looks amazing at 1080p 60fps.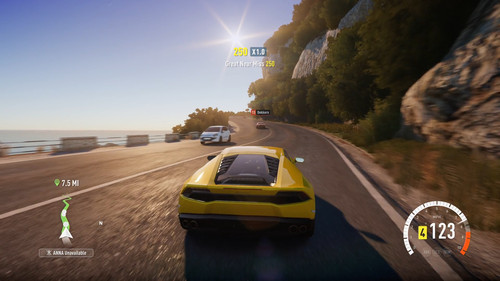 Activision had its own media briefing for the multiplayer unveiling of Call of Duty: Advanced Warfare but we also saw some of the single player demoed at the Xbox briefing as well. The multiplayer looks more in depth than ever with a heavy emphasis on your exo-skeleton suit, allowing you to traverse in new ways, boost jump, dash, dodge, slide, and more. Level design seems like it's been catered to this new maneuverability and the popular Pick 10 customization from Black Ops II returns, but now it's Pick 13. You are essentially given 13 points to pick and choose what perks, weapons, attachments, and more to customize your character to play along your strengths.


New to the series is the Supply Drop, which is essentially a loot crate you'll receive after matches that will give you random loot. Sometimes it'll be a weapon you might not have, an epic version of one you may, or even something completely different to give you more loadout options. One of the issues previously in Call of Duty multiplayer was that if you wanted to test out a new build and loadout, you had to essentially do a run with it online or with friends, unable to really test it out before committing. Now included is the Virtual Firing Range that allows you to test out new builds between rounds and even examine other players' loadouts to see exactly what they are using.


A new game mode was also announced and sounds quite interesting. Titled Uplink, this will have each team trying to control a drone and to score you'll need to throw it into the enemy team's floating satellite. Being able to pass the drone and perform some unique tactics with the exo-skeleton abilities looks like it can be quite an interesting mode to try out when it launches November 4th. Surprisingly, if you preorder the game you'll actually get the Day Zero edition which gives you some unlocks, but more importantly, you'll get the game a day early, on November 3rd. On Day 0, Activision will have double XP running for all those people that preordered and pick it up early. Quite an interesting incentive if I do say so.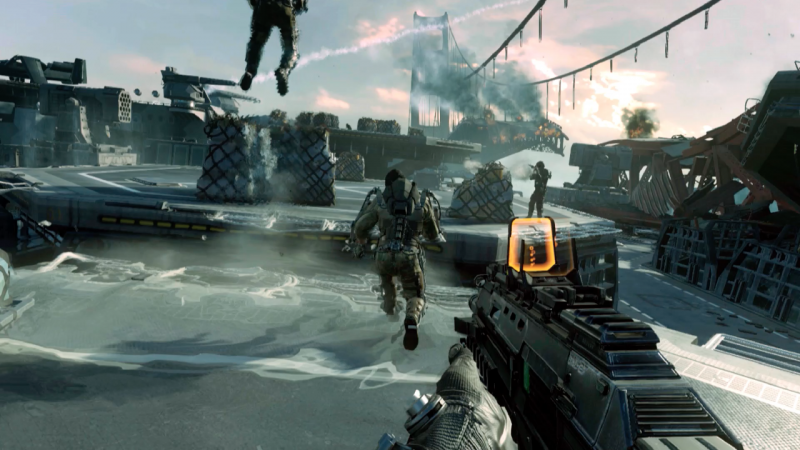 Fable Legends had a new trailer to show, boasting about being able to finally play as a villain for the first time in a Fable game. Somewhat like Evolve, Fable Legends supports the 4 vs 1 gameplay where four heroes each with their own distinct abilities will be able to cooperatively play against another player playing the villain. The bad guy gets to see the battlefield from high above, playing in a more strategic manor, placing enemies, walls, and traps to stop the heroes. The beta signups have gone live and the beta actually begins October 16th and will expand as time goes on.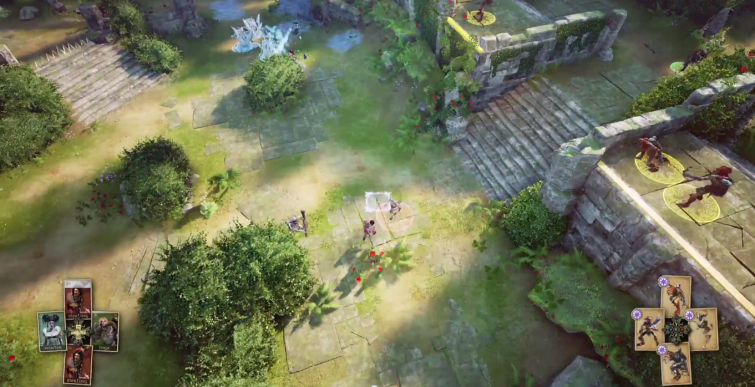 A new exclusive from Microsoft Studios that I didn't see coming was the announcement and reveal of Screamride. When you see the trailer you'll no doubly obviously think of it being much like Roller Coaster Tycoon, but Screamride seems to take its own unique twist that actually looks like a lot of fun. While at its core you may be building massive and unrealistic rides and roller coasters, the goal of the game is to see how many screams you can get your park visitors to burst out on your crazy rides that would never exist in real life. The fact that you can make unrealistic rides, where the carts even come off the tracks and crash into buildings, looks like it's going to be a fun title to keep an eye out for when it launches exclusively for Xbox 360 and Xbox One in spring.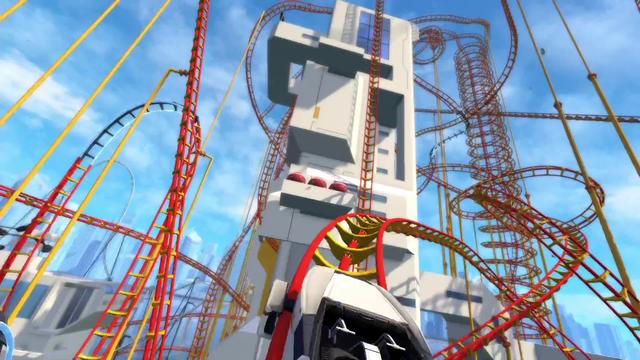 The Master Chief Collection is no doubt on the top of many gamers wish list this holiday, releasing on Xbox One November 11th. This collection includes Halo: Combat Evolved Anniversary, Halo 2 Anniversary, Halo 3, and Halo 4, all at 1080p, 60fps. With more than 45 campaign levels and over 100 multiplayer levels across all 4 games, this collection also boasts some extras that is surely going to get any Halo fan excited.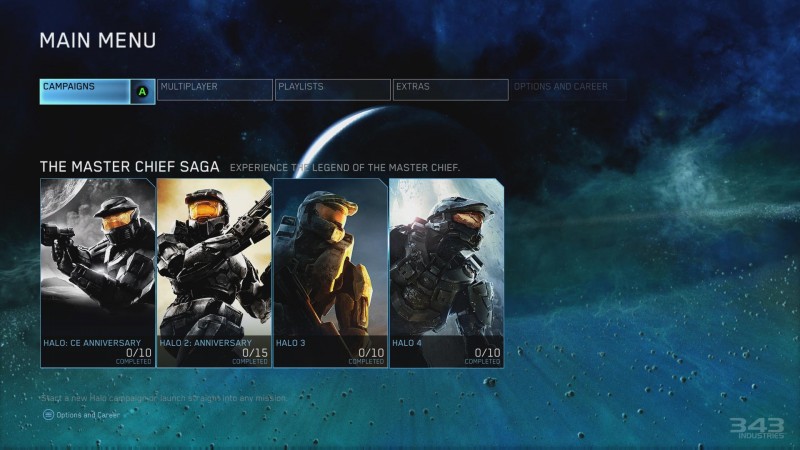 First and foremost is that the disc will also give you access to the Halo 5 Guardians Mutiplayer Beta that will take place from December 29th through until January 18th. The beta is going to showcase the new 4 vs 4 gameplay, multiple levels, and game types. Also included with the The Master Chief Collection will be the start of Halo: Nightfall, a live action web series that connects with Locke, one of the characters from Halo 5: Guardians.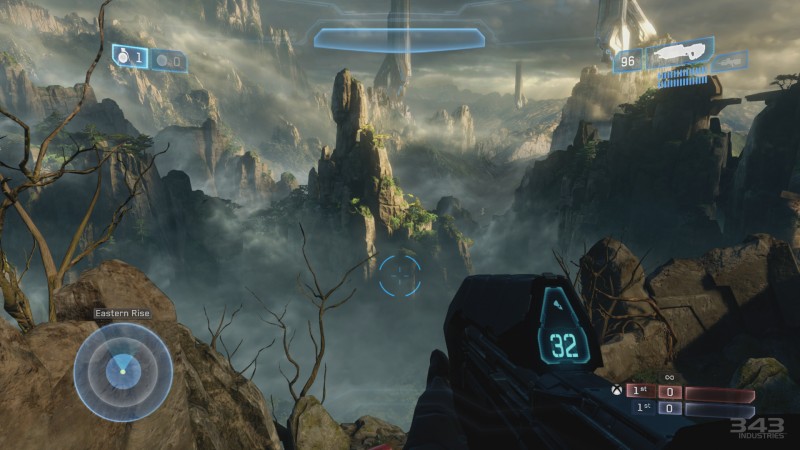 Another surprise announcement was The Halo Channel. Much like the idea that Halo Waypoint started years ago, this is taking it to a whole new level and will be the destination for everything Halo related. Here is where you'll be able to watch Halo: Nightfall, Legends, Forward Unto Dawn, and even the upcoming TV series. The Halo Channel won't simply be just for watching Halo videos, but you'll also be able to seamlessly join any of your friends playing Halo as well. With Twitch integration, you'll be able to broadcast your Halo gameplay or even watch anyone else's feed from within the channel as well. The Halo Channel launches the same day as The Master Chief Collection and is being touted as your home for everything Halo.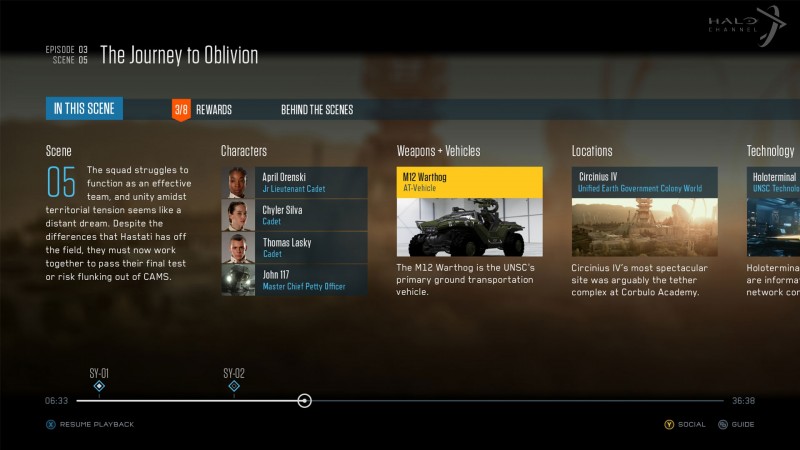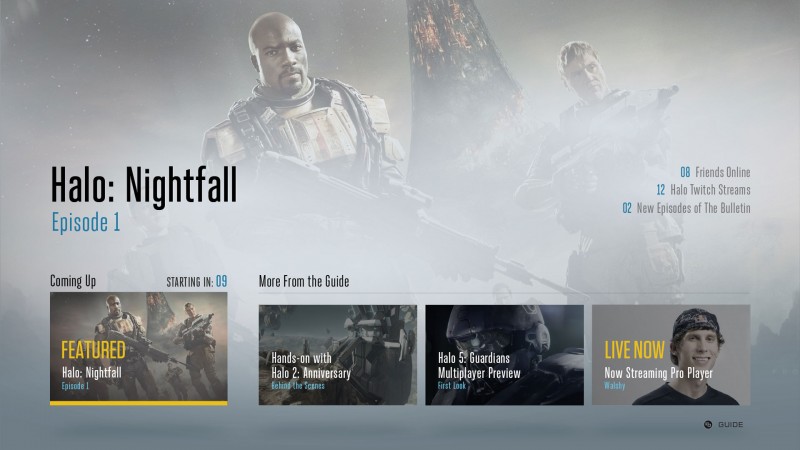 When Xbox One was first revealed, it seemed as if the Indie Games were an afterthought, as they weren't really shown or talked about. Something has clearly changed, as now there's the whole ID@Xbox movement and quite a few Indie games are not only coming to the platform, but are also being highlighted when they talk about the lineup of AAA titles. There were almost 30 ID@Xbox games shown during Gamescom and I won't go into depth of them all, but there are some really awesome titles coming to Xbox One. Here is the ones that are standouts to me that I'm personally looking forward to:


Below, Blues and Bullets, Cuphead (this looks absolutely amazing), Goat Simulator (WHAT?! YES!), INSIDE (creators of LIMBO), No Time To Explain, Plague Inc: Evolved, SMITE, Space Engineers, SpeedRunners, SUPERHOT, The Escapist, and Threes!. As I mentioned, there were plenty more shown but these are the front runners on my list that I'm really excited to get my hands on.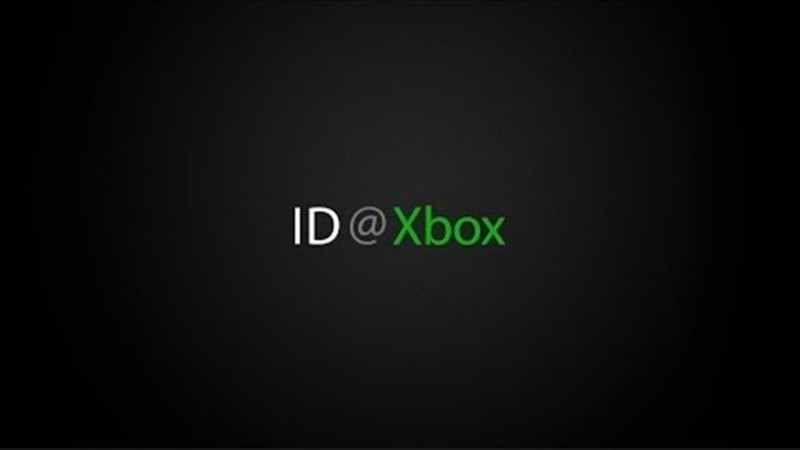 If you don't own an Xbox One yet, some new bundles were announced at Gamescom to entice you even further. If I already didn't own one, I would be all over these bundles. First up is the Xbox One Limited Edition Call of Duty: Advanced Warfare Bundle ($499). This bundle looks unique with its color scheme, included a copy of the Day Zero Edition of the game, includes special in-game sound effects and content, but is now the first next-gen console to offer a 1TB hard drive. So while the Kinect bundles are usually $499, this one doesn't have Kinect, but you're getting the special console and controller, game, and the massive hard drive.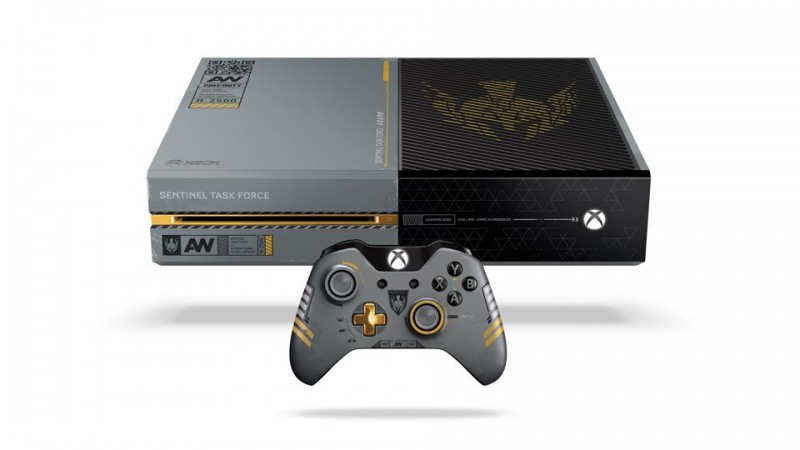 Next up is the Xbox One Special Edition Sunset Overdrive Bundle ($399). What makes this bundle special aside from its included game (Day One Edition with included bonus weapons and items) is that the console and controller are a gorgeous white as opposed to the standard black offering. There was a FIFA 15 bundle announced as well, but that is only for Europe, where we in North America will get a Madden 15 bundle come August 26th.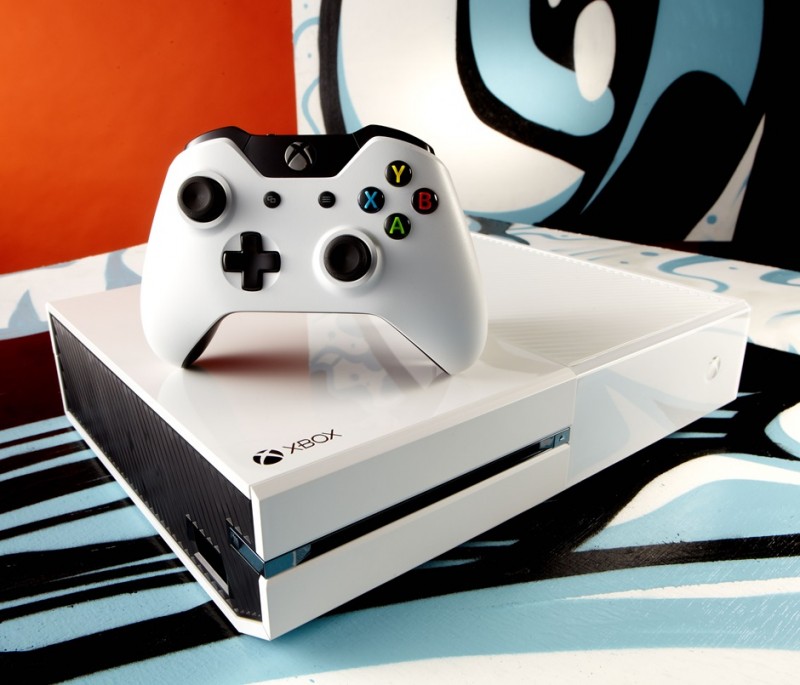 The last announcement that needs to be brought up is all of the awesome upcoming system updates that will be coming shortly in the future. Since January this year, Xbox One has been getting monthly updates, most of which have all been pretty substantial and things that fans have been asking for since launch. While a bunch of features were announced to be coming, here's some of the standouts that I'm really excited to see coming:


The new Friends section will give you information at a glance to what they are doing without having to load up the full screen list that you do now. Here you can see what everyone is doing, what the most popular games they are playing, and even a leaderboard for Gamerscore increase in the past 30 days.


Threaded Messages. The way messaging works right now is that it's a single message and when it's deleted it's gone forever. With this change, you'll see a complete chat history of your friends but also be able to embed your Game DVR clips that can be watched without having to stop playing your game.


Boot to TV and Live TV miniguide. Boot to TV is something Xbox One owners have been wanting for a while, and soon, we'll be able to do this. If you live in a market where OneGuide is available, you'll soon be able to see a miniguide on the bottom of your screen to give you information of the TV show you're watching or even browse what's on other channels without interrupting your current show.


Stream TV to SmartGlass. You read that right. Soon you'll be able to watch your TV shows on any of your SmartGlass compatible devices along with being able to pause, rewind, and change channels. Oh, and did I mention this can be done without interrupting your game session on the TV? One thing to note is that this feature will first be coming to markets where the Xbox Digital TV Tuner is releasing, so hopefully that will be North America soon, as I would purchase one just for that feature.


Last but not least by any means is the announcement of the Media Player app. Soon you'll be able to play a variety of new file formats through this app across your network or even attached USB devices. Here's a list of the compatible file types that you'll be able to play shortly on your Xbox One, though I'll make mention specifically of the .mkv support!


3gp audio
3gp video
3gp2
aac
adts
animated gif
asf
avi divx
avi dv
avi uncompressed
avi xvid
bmp
jpg
gif
h264 avchd
mjpeg
mkv
mov
mp3
mpeg 1 ps
mpeg 2
mpeg 2 hd
mpeg 2 ts
mpeg 4 h264 aac
mpeg 4 sp
png
tiff
wav
wma
wma lossless
wma pro
wma voice
wmv
wmv hd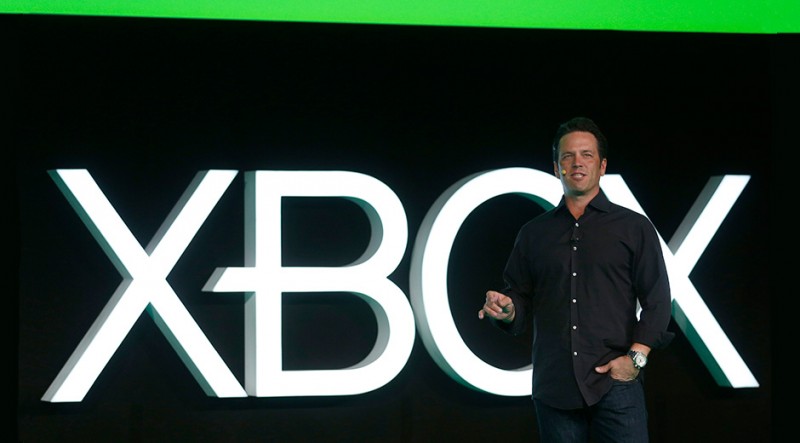 With all of that said, you can see why Gamescom was a very exciting time for Xbox One owners. There are a ton of great games coming our way, some of which we got to see for the first time, and others that were just announced. It's a good time to be an Xbox One owner and with all of the onslaught of games that are right around the corner next month and with all of these soon to be reality features, it's a great time to be an Xbox One gamer.