The Walking Dead - Season 2 Episode 5 -
by Adam Dileva




If you enjoy playing games for their interesting stories and deep characters, then I really hope you've played The Walking Dead series by Telltale. They've crafted a world based on the popular comic and TV show, albeit with a different cast, though to be honest, this series has actually become my favorite cast from the canon universe its set in. The season 2 finale, No Going Back, is finally here and was everything I was hoping it would be. It's no secret that I actually cried at the end of Season 1 with the incredibly emotional ending, and they've seemed to do it again, as I was quite emotional by the time the credits rolled for season 2. Telltale knows how to craft an interesting narrative and actually make you invested in their characters, regardless if you love them like Clem or hated like Carver.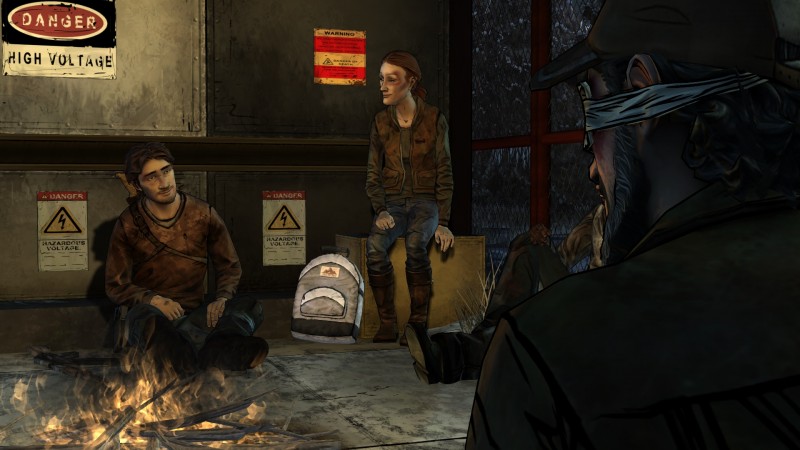 One of the criticisms Telltale's The Walking Dead receives is that some players feel their choices don't 'really' matter in the end; and for most things this is somewhat true. Telltale is telling a story and while you are given choices throughout, there's usually not a lot you can do to save someone if it's already in the cards for them to perish. No Going Back completely changes this and the choices you've made and especially make in this episode matter, in the deepest ways possible. That's right, there are multiple endings, all based on what you've chosen to do up to this point, and they aren't simply small variations of the same ending, they can be dramatically different; allowing you to play out Clementine's story the way you truly want to.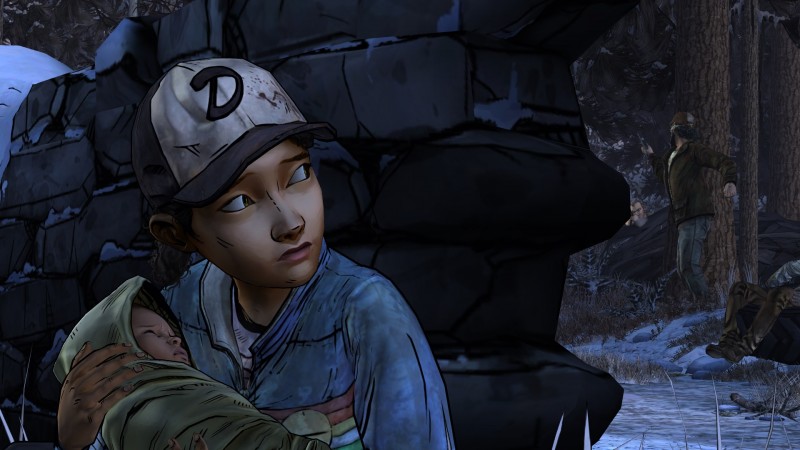 SPOILER ALERT! I'm not going to spoil any major events from this episode, No Going Back, but events that happened up to this point will be discussed for context. If you've not played Season 2 yet, I suggest avoiding this review for now.


The cliffhanger ending from Episode 4 had Clementine make a dramatic choice with very little time to actually think. No Going Back picks up right where the credits rolled from the previous episode, putting you in the middle of a gunfight with the Russians Arvo had with him. Within the first few minutes, you'll have to make moral choices, risk your life, and react on instinct.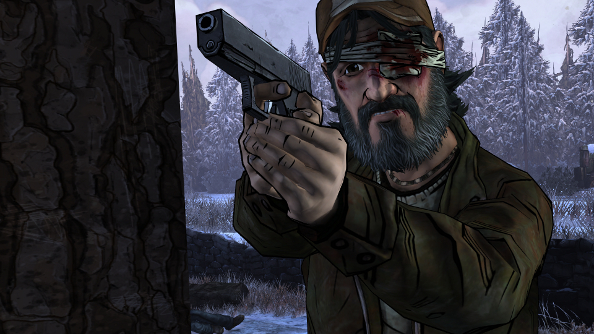 The tone for No Going Back is somewhat similar to episode 4, having characters being pushed beyond their limits and seeing their reactions. The perfect example of this is Kenny and how dramatically he changed last episode, even lashing out at Clementine. We know he's broken, and he's pushed even further in this episode, making you truly decide how you feel about him and the others in the group. I was more than elated when Kenny returned in Episode Two of this season, and from that moment on I chose to be by his side no matter what. Even for me, someone that has really grown close to Kenny, that 'no matter what' is truly tested and you start to see the kind of Clementine that 'you' are. When is enough enough and would you really do anything for family? Anything? Lines will be crossed and you'll have to make unbearable choices, and that's the real strength of this episode, seeing where you stand with people in your group, even if you once liked or doubted them.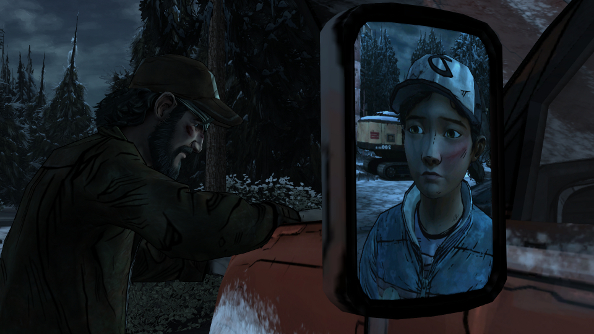 It would be The Walking Dead if situations didn't spiral out of control, and it's no different in this episode. Clementine is acting as the glue to this fragmented group and it's up to her to keep things in check for as long as she can. Arguments arise that will become so heated that they may actually make you uncomfortable, like seeing family members or friends fight in front of you in real life. Do you bite your tongue and stay quiet, letting it play out, or do you intervene, possibly making things worse and driving people further away? These are the type of situations that Clementine is thrown into and her actions, or lack thereof, will have astounding effects on the outcome. Usually there is no right and wrong, just a large grey area that you need to decide how you're going to respond and react in a moment's notice. These are the events that are shaping Clementine into MY Clementine.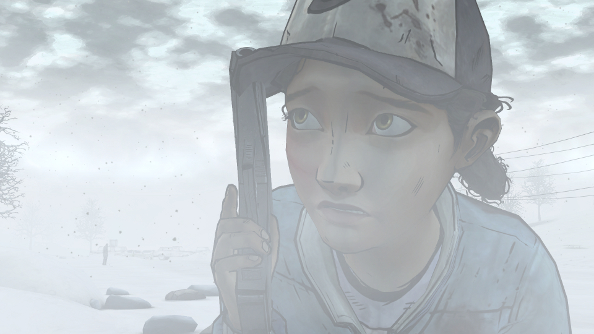 Season 1 protagonist Lee is mentioned a few times this episode and I'm still very surprised how much I still really care for him and miss him, not only for Clementine, but myself as well. There's always that hope that somehow Lee survived and we may see him again, even if it's in a way we don't want to, but there's that hope. Telltale tries to give us this closure in an unexpected way, and I won't spoil it, but I'll just say that I still really miss Lee being in Clementine's life. Lee is still in the back of my mind, wondering if he would approve of Clem's decisions up to this point.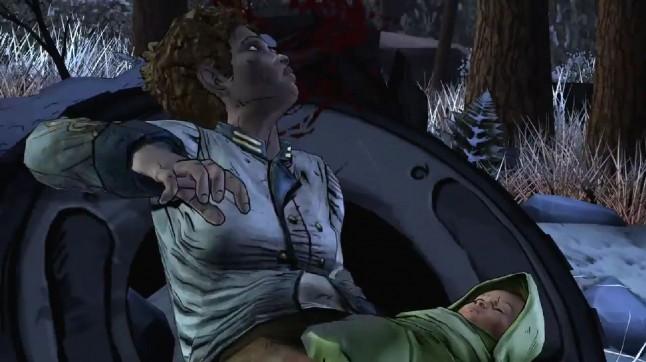 Season 1 ended a painful and unforgettable story about Lee and Clementine, whereas Season 2 has all been about the growth of Clementine and shaping her into a strong lead character. Even with Lee gone for this long, his time with Clem still has influence on her, and surprisingly, on my choices for her as well. Having the ending to No Going Back being different for each individual is quite powerful. You get to make choices that matter and you'll have to live with the consequences of your actions moving forward. The story isn't concluded with a nice bow-tie and every question answered, but it shouldn't be either; sometimes not knowing is exponentially worse than knowing the truth. While some might not feel this Season's ending is as powerful as the first, and I may not have cried as many tears, but it definitely hit some emotions for me and is quite memorable for the last few decisions I had to make, and would make again.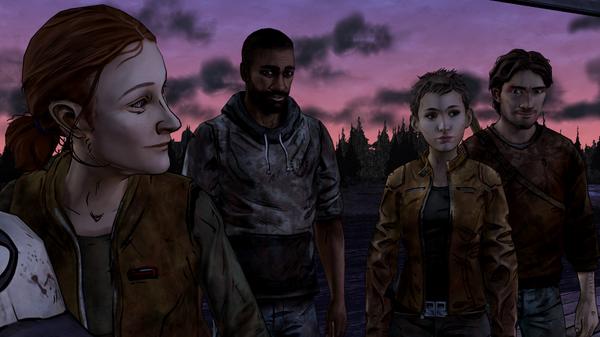 Clem from Season 1 was clearly a frightened little girl that Lee was protecting and teaching how to survive in their world. As Season 2 came to an end, I couldn't help but feel a pride in my Clem, as she may still be young in age, but she's incredibly mature and is a real survivor. Like the last episode where you start to notice she's not that little girl anymore, another situation arises that made me realize it once again; she's growing up, and Telltale is showing this in a very subtle but amazing way.


Like the other episodes, this one concludes in about the normal two hours, and while the first half may seem slow, the final segment happens incredibly fast, is engaging, and will leave you with your jaw on the floor, wanting to talk to your friends about the ending they may have gotten. Now that a Season 3 has been confirmed, I'm truly excited to see how the individual endings will play into that story.


Overall: 9.5/10
Gameplay: 9.5/10
Visuals: 9/10
Sound: 10/10