Venom - Pinball FX 2 Table Review
by Adam Dileva




Zen Studios has made themselves quite the reputation for creating fantastic pinball tables based on some of our most beloved series, be it Walking Dead, South Park, Star Wars, or even Marvel titles. Since the tables they create are only digital, they don't have to adhere to real world physics or other forces that would make these tables simply impossible to be created in the real world. I look forward when a new table is released, not simply because I get to review it, but because I know it's going to be a unique table and be true to its source material.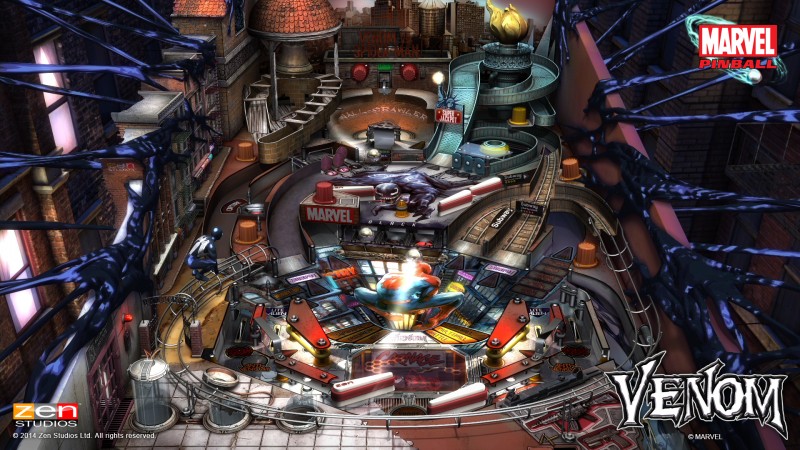 My favorite Marvel character of all time finally gets the Zen Studios treatment of starring in his own pinball table. Venom, Spider-Man's great arch nemesis and anti-hero, gets to shine in this unique table that not only suits the enemy, but also brings along an even more twisted enemy to battle Spider-Man; Carnage.


This table features the classic Eddie Brock as the powerful symbiote powered villain always blaming Spider-Man for his own problems. If you're unaware of the Venom storyline from the comic books, the general summary is that an alien symbiote came to earth and tried to meld with Spider-Man, but was rejected. Sensing Eddie Brock's rage, it instead fused with him instead and together they turned into one of Spidey's greatest villains of all time; Venom. This Venom table also plays into the Carnage storyline as well, and because he's so incredibly powerful, Venom and Spider-Man may have to team up to defeat him.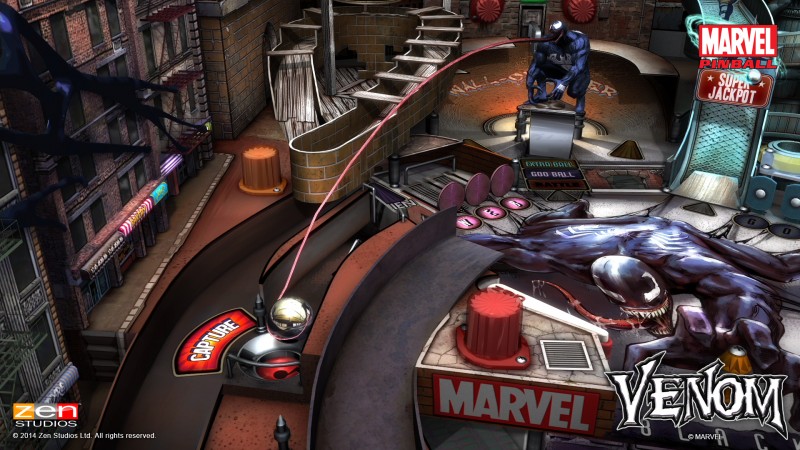 This table is a much slower pace than others that have been released by Zen Studios, and while you can easily rack up millions of points, it will take some time to figure out how to do so effectively. The table itself is sectioned into two halves, most of your playtime will take place in the bottom half, but once you learn how to line up your shots and what ramps to hit, you'll easily be racking up points in the upper Venom half of the table. The upper half of the table is much smaller, but this is where you interact with Venom more directly. If you know your Venom lore, you'll be happy to know that you're able to hit specific ramps that will lead to bell towers and another that will spew fire, both of which are weaknesses to the symbiote that controls Eddie. Again, Zen Studios knows it source material and it is great seeing such small nuances being used here.


One of the most interesting parts to the table though is hitting the ramp on the far bottom left that lights up the Carnage letters one by one. Once filled you'll be whisked off to a separate play field and be able to rack up some massive points. Normally in special playfields like this you're only given a single ball, and once you lose it, it feels as if all the work taken to get there was for naught. Here though you're given multiple tries to try and hit all of the 'Jailbreak' letters in this special play field to net some serious points. In my first few games I was struggling to break 10 million, but once I learned how to get to the Carnage play area, I destroyed my old scores by a substantial amount.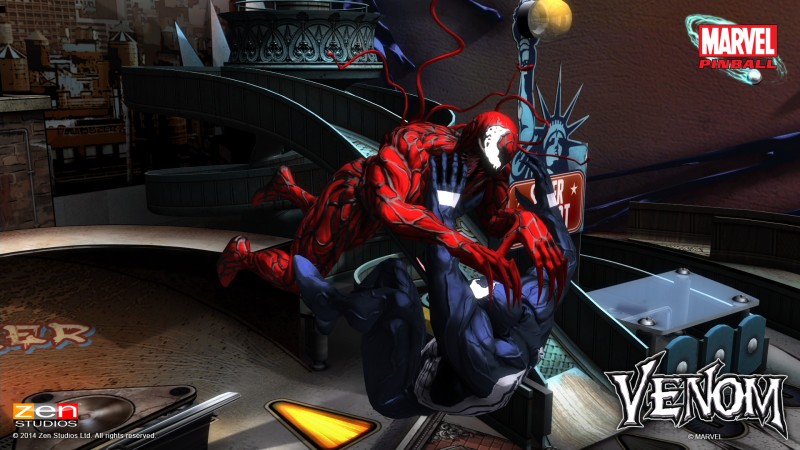 The table has a lot of unique ramps and targets to hit; the most useful being the Webbed Ball where you can essentially save a ball for when yours falls straight down the middle or gutter, it will automatically be used, much like a 'shoot again'. Multiball is a blast, as it feels completely chaotic, just as it should considering you're playing on a Venom table. There are even some awesome cinematics that take place between the characters when you fulfil certain objectives and these really give the table some character and brings it to life.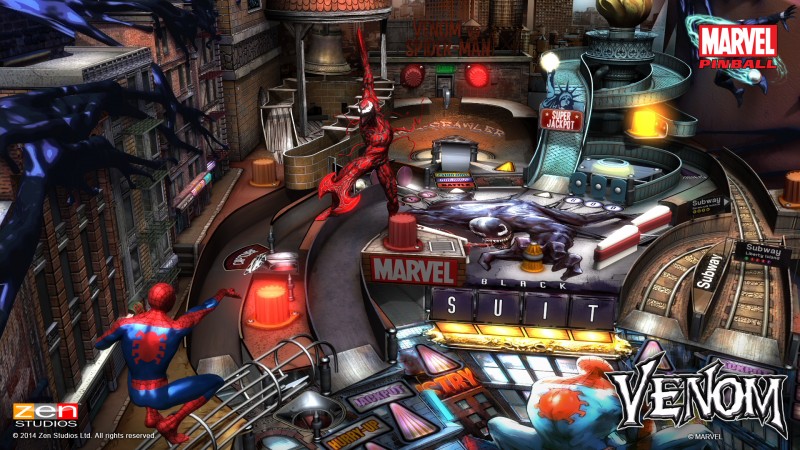 The more I play this table, I'm finding that it's very skill based, so I've learned to really slow things down and hold the ball on the flippers whenever possible for making specific shots. The music is passible though not really memorable, but the voice over work really does sound quite good as if it was pulled right from the comics themselves.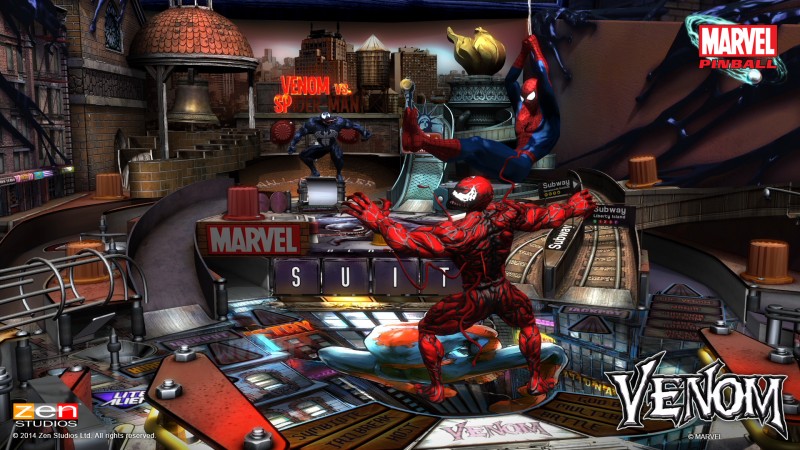 I'm not the biggest Spider-Man follower but I am a huge Venom fan. I really did enjoy this table as it seemed to capture the essence of not only Venom, with all of the table being covered in symbiote 'goo', but the inclusion of the Carnage angle was a welcome surprise as well. If you're looking for another table for your Pinball FX 2 collection, look no further than to Venom for the low $2.99 price.


Overall: 9/ 10
Gameplay: 9/ 10
Visuals: 9/ 10
Sound: 8/ 10