LucidSound LS30 Universal Gaming Headset Review
by Kirby Yablonski




Features

- Speaker Size: 50MM
- Sound Space: Amplified Stereo Sound
- Frequency Response: 20 - 20k Hz
- Weight: 355 grams (12.5 oz)
- Wireless Adapter Included (USB based)
- Chat Compatible on Xbox One with 3.5mm Cable
- Compatible with Xbox One, Xbox 360, Other Consoles, PC & Mobile
- Price: $149.99 (USD)

A truly great gaming experience is a combination of numerous things, including a great story, solid visuals, spot-on control, and immersive sound. In terms of sound, this is something that is overlooked by many, from gamers to the developers who make the games; however, it is something that we here at Xbox Addict find is taking the stage more often, along with all the other features offered when playing a great game. In order to appreciate the work that goes into making immersive sound, you have to have a good way to listen to it in order to fully hear everything that is there. To do this a great home theater set up is the way or some great stereo speakers can work too.

That being said, not everyone can play videogames in a setting like this, as they may not have the money for a full theater set up or they don't have the space to put up any speakers at all. Heck, you cannot forget that a lot of gamers have families that need peace and quiet to do their own thing or to sleep at night, which is a prime time for gaming. This is where gaming headphones have become so important. From keeping the sounds of a game isolated from others to using them to stream, gaming headsets are just as important as the TV, controller, or speakers you may use in your gaming area.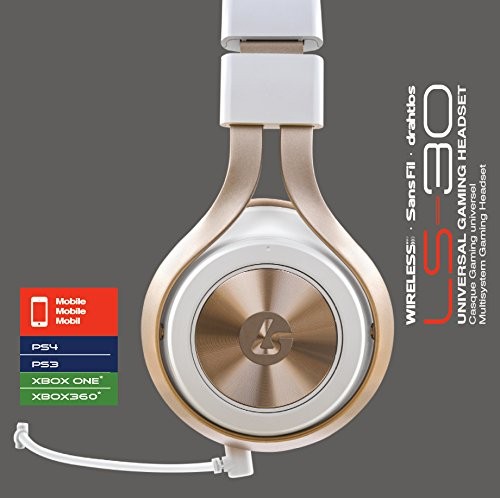 LucidSound is a new company with a brand new product, the LS30 Universal Gaming Headset. Who is LucidSound you ask? Well, they are made up of veterans from Tritton, a company you may have heard of who have made headsets in the past. Do a little more research and you'll find that the interwebz also notes that there are former staffers from Turtle Beach on the team as well. It's obvious that the team at LucidSound are no rookies, and after putting the LS30 through its' paces over the past week I can confidently say that it is a wireless stereo headset that offers simplicity for usability, solid build quality, and stereo sound that is so good it really does immerse you into your gaming experience.

Everything you'll need to use the headset in many different ways is found in the box, including the headset itself, a USB transmitter, optical cable, a charging cable, boom microphone, 3.5mm cable, Xbox 360 chat cable, and covers for the microphone plug-in. I reviewd the LS30 on my Xbox One of course. Set up is very easy as you plug in the USB adapter into one of the Xbox One's back USB ports, and then plug in the optical cable from the Xbox One to the adapter. Go into "Display & Sound" settings and make sure that your "Audio Output" - "Optical Audio" is set to "Stereo Uncompressed". This allows the best and cleanest stereo signal to be sent to the LS30s.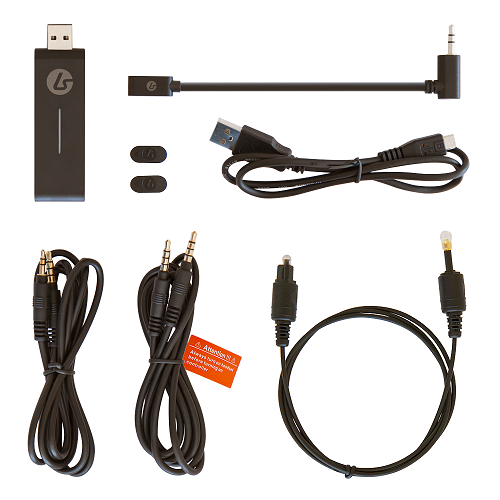 There is one strange thing I found with the operation of the LS30s that I don't think I have come across to date with any headset. You have to make sure your headset is powered on before the controller goes on when using them for online chat. My understanding is that if you don't, the Xbox and Xbox One controller will recognize the LS30 as a chat and audio headset and the sound will be streamed through the controller itself. This is easily fixed though as you need only to unplug and plug the 3.5mm cable back in and then the Xbox should recognize it as a chat only headset. This is only an issue for when you are playing online with others, as you don't need the chat cable plugged in when playing single player and just listening to the game's sound.

The look and feel of the LS30 is outstanding. LucidSound sent the white headset for review which is accented with gold highlights (it's also available in black) . Now, I myself am not a flashy guy, and simplicity it my motto, so I was a bit taken back by the looks of this headset, as it does not look cheap and has a hint of high end style to it. Given the fact that the headset can also be used with mobile devices (e.g. phones, tablets, iPods, etc.) this headset will look in place as a set of audio headphones no matter where it goes. It's a comfortable headset to with memory foam lining the over-the-ear earcups. I have a "big melon" and the headset clamped my head just right. It wasn't too tight but it didn't feel loose at all. The foam is lined with a soft and breathable faux-leather material which managed to keep my ears relatively cool, but not totally. On one extended gaming night, during a warm spell here on the Westcoast, I did find my ears pretty warm, but it wasn't uncomfortable.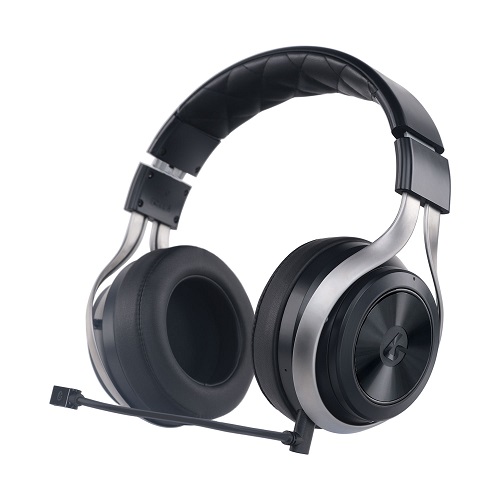 I was using the headset with my Xbox One Elite Controller, which has a 3.5mm jack built in, but if you require the use of an Xbox One Chat Adapter, you'll have to run out and buy one to plug this headset in. If you use a controller with the 3.5mm jack built in, you no doubt know the frustration you face when trying to get the right game volume/chat volume balance. To have to go into the menu to do this, especially when playing a game online with others, can be a headache to say the least. This is an area where the LS30s excels. There are game/chat volume controls using dials that are incorporated right onto each of the earcups. There are also independent game sound and chat mute buttons on each of the earcups as well. Adjusting the balance between the two sources of sound has never been easier for those without the chat adapter. It's a simple idea but executed VERY well on the LS30s.

So let's get to the one of the most important aspects of how these headphones sound, and in a nutshell they sound excellent, especially for stereo sound. The more I used them the more I found myself amazed with the sound quality. If anything, the sound was almost on par with the higher end surround sound headphones that I have reviewed (on another website) in the past. This past week has been Iron Banner week for Destiny, so I found a lot of my time in the Crucible with some online friends of mine. I also took some time to chip away at Telltale Games Tales from the Borderlands, some Forza Motorsports 6, and a bit of Castle Crashers for good measure.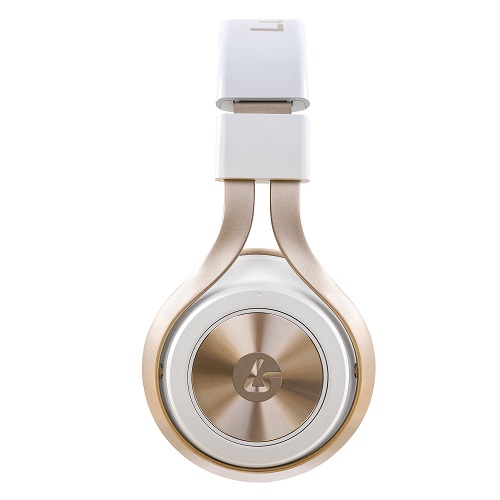 I have to say that I found myself noticing details that I either forgot about, or didn't hear in the first place, when playing Destiny. This included subtle sound effects when my ship was in space heading to its next destination to various sounds on some of the Crucible levels (e.g. birds chirping in Bannerfall). I thought I was going crazy, but as I logged in close to 15-20 hours on Destiny I discovered the sounds were indeed there. My time with Forza Motorsports 6 was also as impressive, as environmental effects were just as prevalent (e.g. cheering crowds, rain hitting the windshield, etc.) and each car sounded awesome. With both Destiny and Forza 6, there was some good directionality too, at least in terms of left to right, and any transition between the two. From gunfire and elemental grenades exploding around me in Destiny, to the roar of an opponent's car as it tried to pass me on any side of my car, the sound was clear, concise, and even impactful. Tales for the Borderlands is a story driven game with a ton of dialog, and I have to say using the LS30s to play this was a treat. There was the right mix of music, sound effects, and voice acting that managed to punctuate the game, and all of it was clear and crisp during gameplay. It was this game, along with Destiny, that I really learned to appreciate the musical quality that the LS30 was able to replicate. The only other headphones that I have found as "musical" is a set of Polk headphones I reviewed a couple of years ago. Finally, the whimsical, and very original, Castle Crashers was great on the LS30s, from the catchy music to the cartoonish sound effects, the headset did its job well.

In terms of my fellow online gamers hearing me, they all said that I sounded loud and clear and that at no time did they have any trouble hearing my voice. One of the neat features is that when you mute your chat a bright blue light in the microphone goes on to let you know you have done so. There is also an audible tone. With a simple press of the mute button again, the light goes off along with another audible tone, and your voice is heard by all you are playing with. LucidSound claims that the headset is good for 12-15 hours and I found this estimate to be pretty good. You should note that the LS30s do not have an auto-power off feature, so if you forget to turn them off they will stay on until the battery is drained.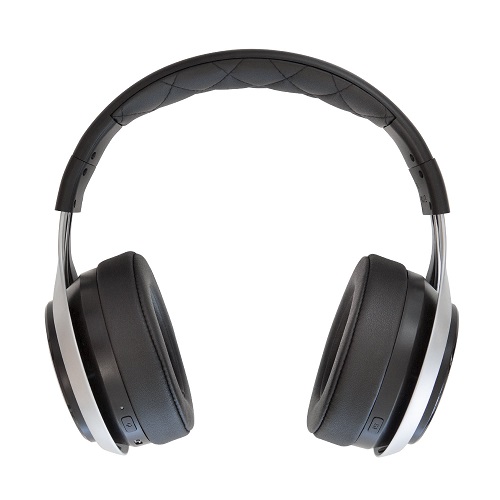 So that covers gaming, but what else did I run though the headphones through to test them out? Well, I managed to watch a few episodes of the Walking Dead (hey, I am still catching up) as well as plugged in my Independence Day Blu-ray. The latter was the fact that I am getting ready for the sequel to be released this year. Regardless of what I watched, again, I was impressed by the sound. The recognizable sound of zombies growlilng to the sounds of alien ships blowing up Los Angeles or Washington, DC, all of it was very good. Dialog never got lost during high action, sound filled scenes, and the 50mm drivers handled almost everything that was thrown at it without a hiccup. Finally, I also listened to some various music on Google Music, including some electronica, dance music, some Top-40, and a bit of classic rock 'n roll. All in all the music was very audible and I found myself just laying on the couch fading away as I listened to the music I chose.

From the innovative use of independent dials to control the volume for game sound and chat, the quality of it's build, the high end look it has, to the immersive sound that emanates from the 50mm speakers themselves, the LS30s are quite an amazing package. Of course you can use this headset for other things too, which is just like a bonus level in a game, something you don't have to do, but something you appreciate. At the end of the day LucidSound, a brand new company (but not the staff) in the world of headsets, has designed and made a wireless stereo gaming headset that you'd be crazy to ignore.



SCORE: 9 out of 10