E3 2016 Xbox Press Conference Recap
by Adam Dileva




It's that special time of year for gamers when we finally get a glimpse of what's been worked on in secret for years, now being unveiled to fans. We made some bold predictions of what we thought we were going to see from Microsoft at their Xbox Press Conference this year at E3. If you missed it, you can check it out here:

http://xboxaddict.com/Article/261/E3-2016-Xbox-Press-Conference-Predictions.html

So let's find out what exactly was shown and revealed and how correct, or completely wrong, we were! I'm Adam and I'm joined longside with Brent as we go through what we saw at E3 2016 from Xbox!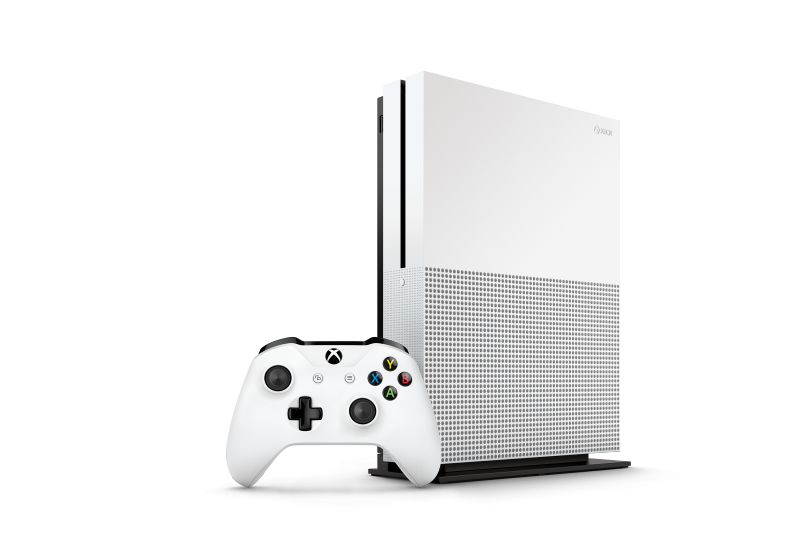 Xbox One S: Redesigned controller, HDR support. Starting at $299. August. 500GB Xbox One S is $299 USD, 1TB Xbox One S is $349 USD, and Limited launch edition 2TB Xbox One S for $399 USD.

Adam: Called it! I'd like to see more side by side's of it beside the original Xbox One, but 40% smaller with the power brick inside is pretty drastic for a size reduction.

Brent: Outside of a 40% size decrease, an internal power brick, nothing else. Same performance.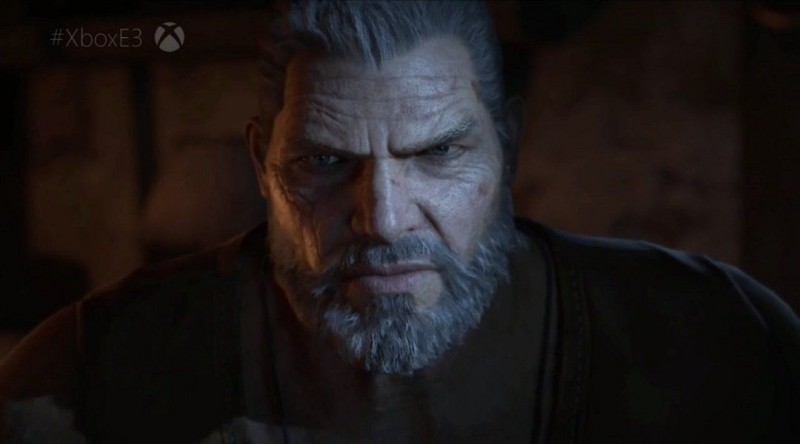 Gears of War 4: Crossplay for Xbox + PC. New Horde mode! Campaign playthrough. Physics bsaed gameplay. Buzzkill weapon. HE'S ALIVE!!!!!!!!

Adam: Well, got most of my prediction right. Campaign shown, with physics that can change gameplay. It wasn't a new lancer, but we did see a new weapon, and it ended with a boss glimpse. I'm taking the point for this one.

Brent: Impressive physics that actually effect gameplay: Win. New weapon type, and I hope not the only one. The cross play was expected given the heavy influence on Windows 10.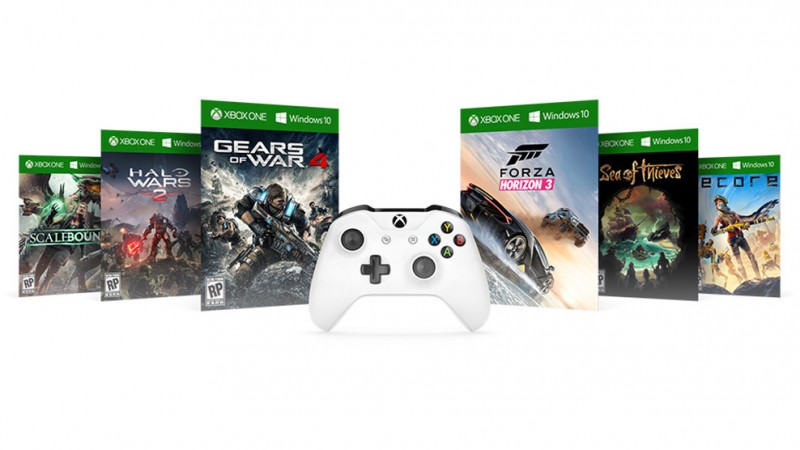 Xbox Play Anywhere: Xbox + Win 10.

Adam: Seems like this is going to be the standard for big Xbox games. GREAT for consumers. I wonder how it will translate into Xbox One purchases if people only plan on playing the PC version though.

Brent: Again, nothing new.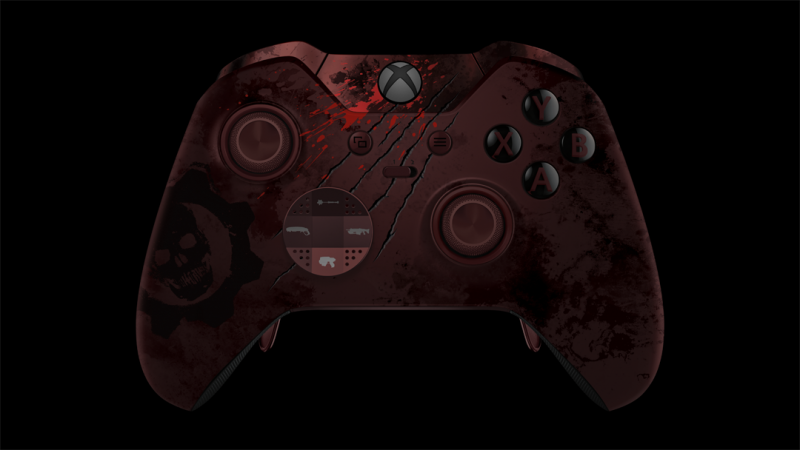 Gears of War Elite controller:

Adam: Man, that thing looks awesome. I want to see this thing in real life!

Brent: I will buy, but just a cash grab haha. Yes I'm a sucker.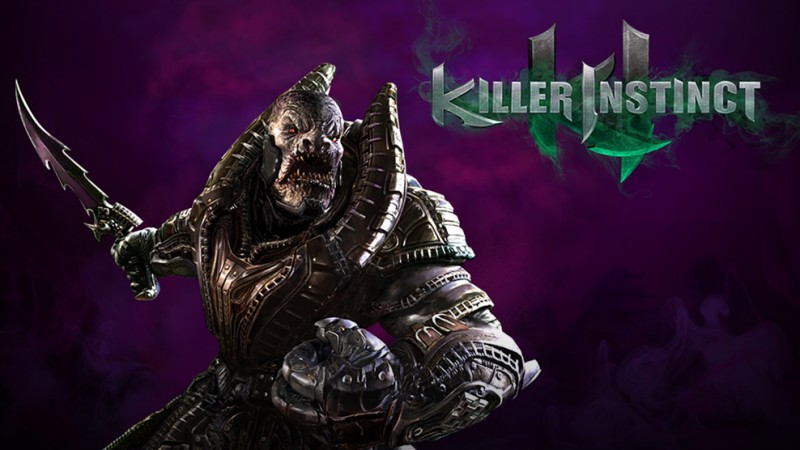 Killer Instinct: General RAAM.

Adam: We knew he was coming, but cool to see him in action. Looks like he's going to be a beast. I honestly thought they were going to tease Season 4.

Brent: Already announced, just wasn't shown until now. Nothing new here either.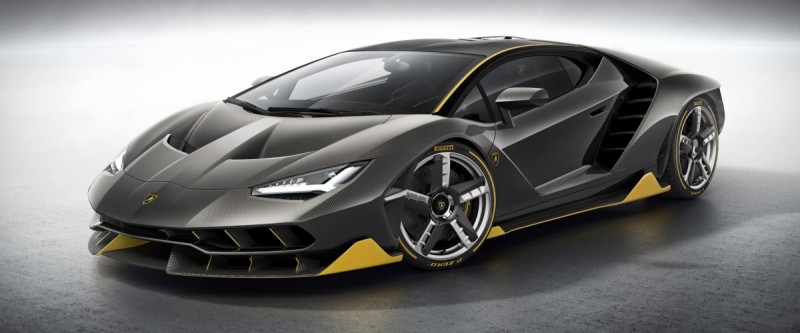 Forza Horizon 3: Australia. Co-op campaign. BARREL ROLL!

Adam: I never got into 2 much, and I know I missed out. I don't think I'll pass on this one though. This looks gorgeous.

Brent: Beauty. Day 1 purchase for me. The co-op looks amazingly fluid.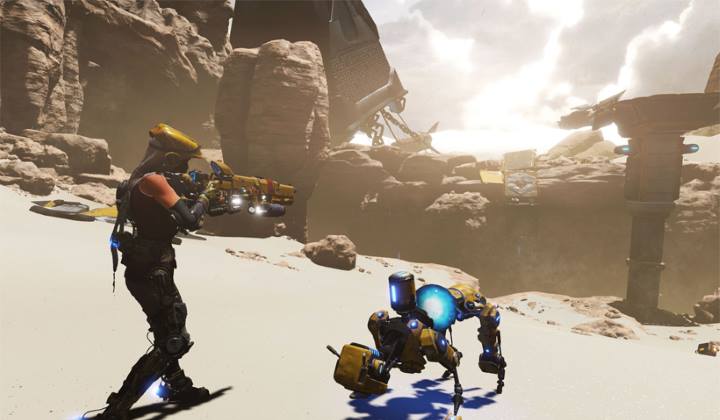 Recore: Gameplay.

Adam: Called it as well! I like that we got a glimpse of the gameplay. Seems as though the different companion types will give you different movesets or abilities. I wonder how good the platforming sections will be.

Brent: It has potential but will wait to see more. Adam has already created the Recore hype train.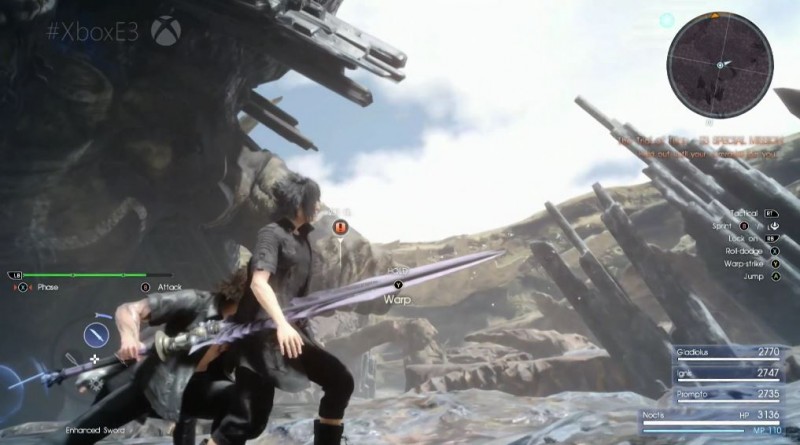 Final Fantasy XV: Trial of Titan boss fight.

Adam: This is actually my most anticipated title of 2016. Maybe it was the scripted fight or the guy playing, but it didn't look as exciting as it could have been. Looks downright gorgeous though.

Brent: While amazing in size and scale, the overall fight looked boring. Maybe the guy playing it was the reason?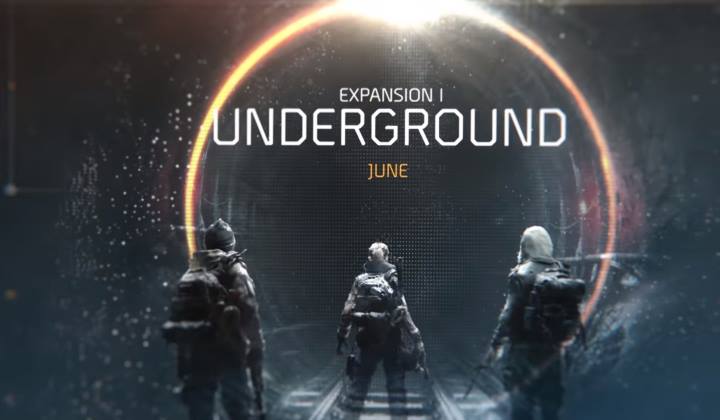 The Division: Dungeons. Randomly generation missions. Underground expansions. June 28. First on Xbox One.

Adam: I don't want to say I've completely given up on Division, but this content trailer doesn't really entice me to come back.

Brent: Yea, no comment.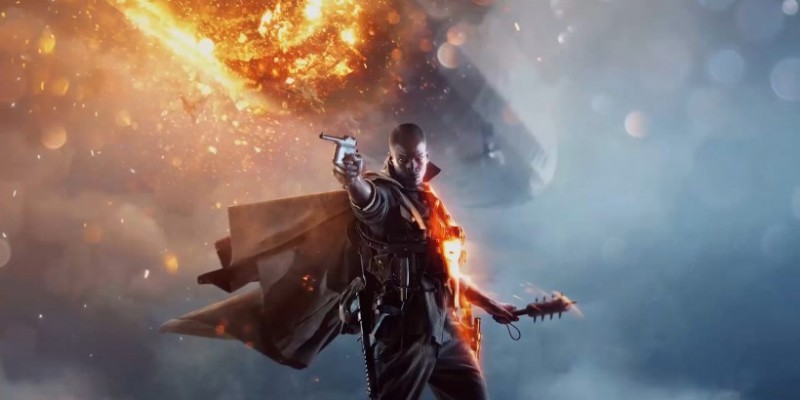 Battlefield 1: Oct 13th for EA access on Xbox one.

Adam: I'm incredibly excited for this. Bi-planes! Tanks! Horses!

Brent: Jaw dropping. Hoping they don't mess up the launch like they have with other battlefield games.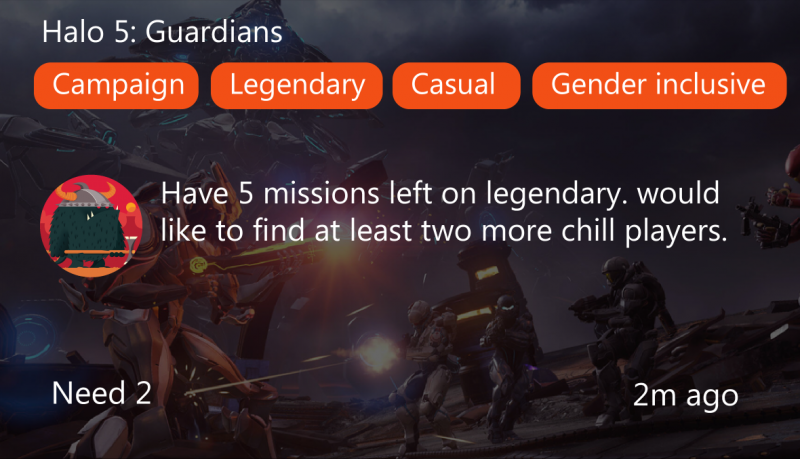 Better Xbox Live: Cross network play. Background music this summer. Cortana. In the Fall we get: clubs on Xbox Live. Make communities. Looking for group (like MMO's). Arena on XBL. Tournament setups.

Adam: Background music is long overdue and will be a welcome addition. I hope that means we'll be able to store music on the HDD itself. Clubs will be interesting, but if you've seen how they are on other platforms, there will be to be some sort of curation, so that there's not a ton of "Halo 420 Smokerz" and a ton of variants. Looking for Group can be really cool, but it's all going to come down to how many people use it and if they do it for the right reasons.

Brent: In other words, "providing better value for dollar" and I predict a subscription price increase and Xbox will retort with how much value they provide. I'm a little upset that they ditched the DVR feature to focus on stuff like this you can already do. Seems redundant.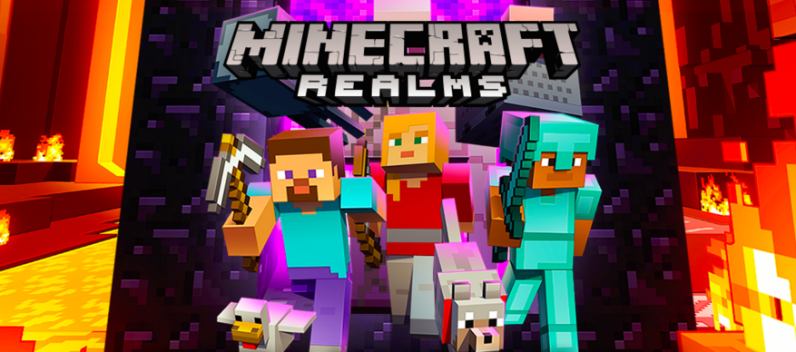 Minecraft: Crossplay. Friendly update. Dedicated servers. Minecraft Realms.

Adam: I'm not a Mincraft guy, but I would totally start playing in VR like was shown.

Brent: Microsoft just made the biggest game in the world, even bigger. And better.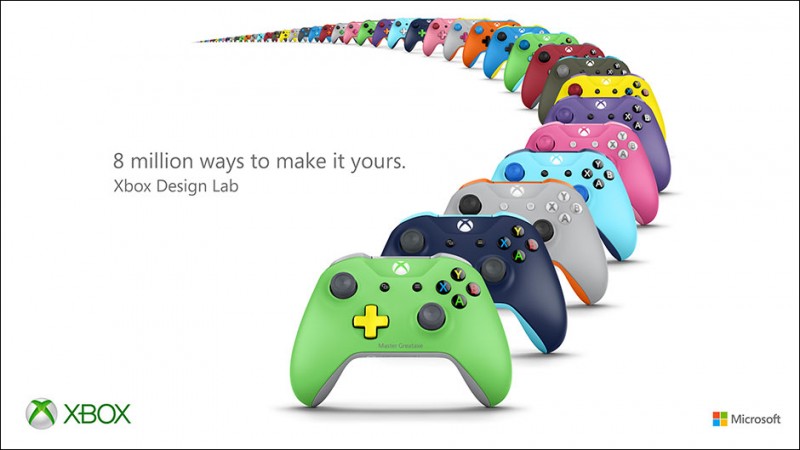 Xbox design lab: Nuild your own custom Xbox One controllers.

Adam: I'll absolutely get one just to have one. I'll finally get the pink, blue, and purple controller I've always wanted. Don't judge!

Brent: Cool way to spend $100 when you take into account engraving, tax, and shipping.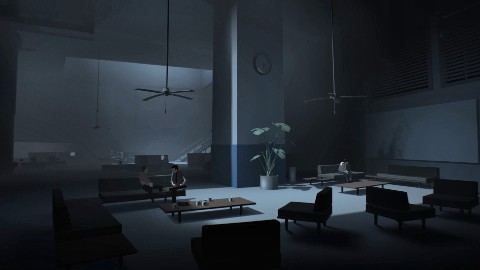 Inside: June 29. Limbo now free.

Adam: They didn't really show anything, so hard to get excited about it.

Brent: ...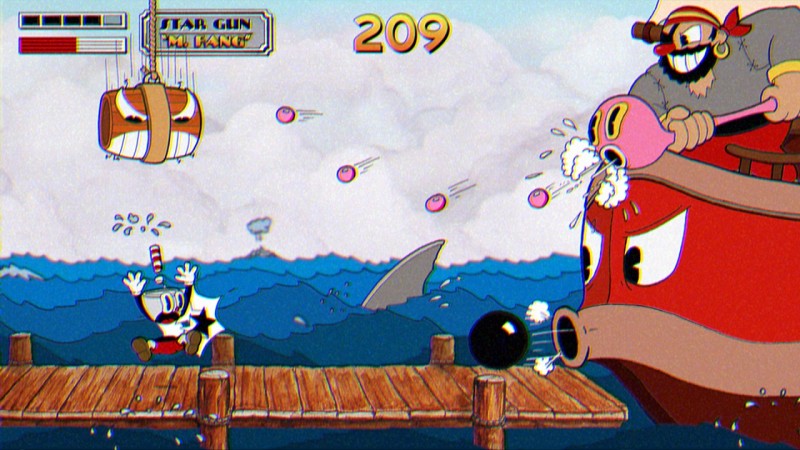 ID@Xbox: Montage. Ark play anywhere.

Adam: The montage we expected. I honestly thought we would see more Cuphead.

Brent: They boasted about over 1,000 games, but only showed cup head and a few others so basically, .002%?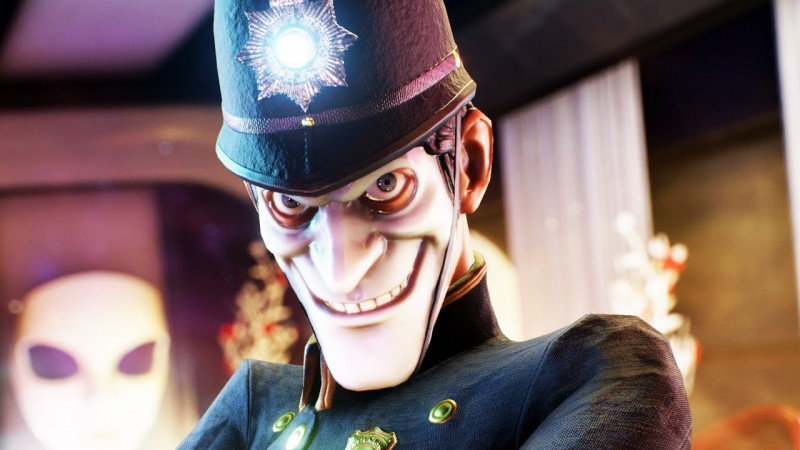 We Happy Few: Game preview July 26.

Adam: Wow. I knew about this game before, but wow, that trailer did it justice. I'm super excited for this!

Brent: Bioshock thriller on heavy drug use. This is going to be amazing. I'm predicting a run for game of the year right now.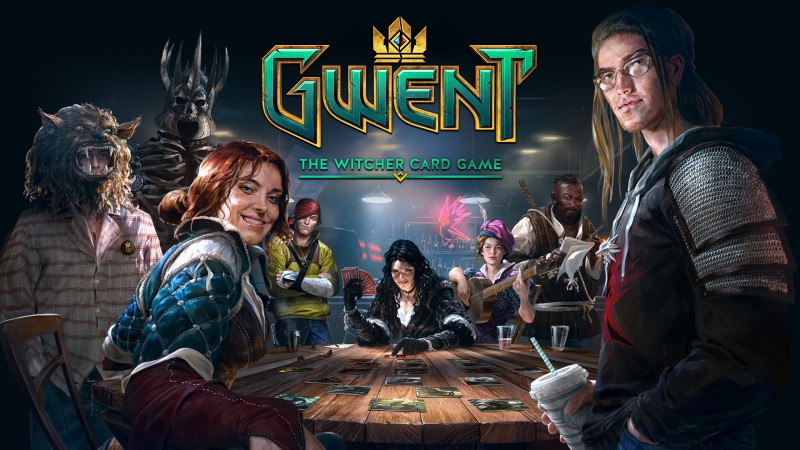 Gwent: September.

Adam: I've spents HOURS in Witcher 3 just playing Gwent. This release is exactly for me. If there's an option to buy cards and deck in-game, I'm in trouble.

Brent: I haven't played Witcher 3 yet (get your pitchforks ready), but I hear this is a good thing?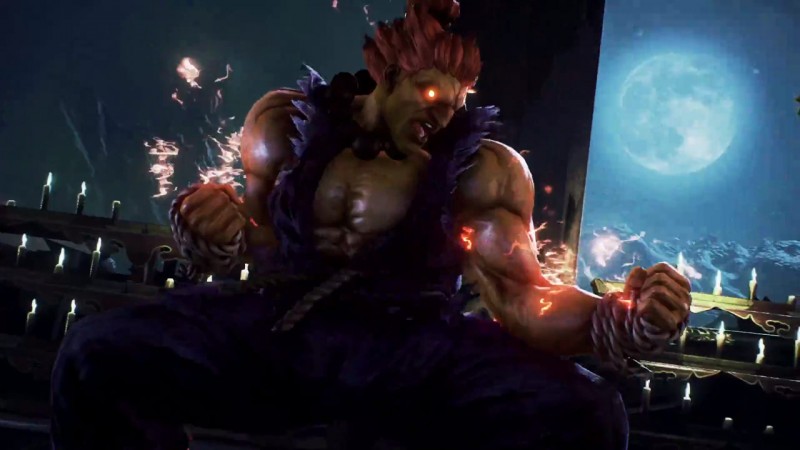 Tekken 7: Early 2017. Free Tekken Tag Tournament 2.

Adam: Cool trailer. I've never been big into Tekken, but with Street Fighter V not on Xbox, this is their answer (aside from Killer Instinct).

Brent: Excited for this. Looks fairly similar to previous releases though so who knows?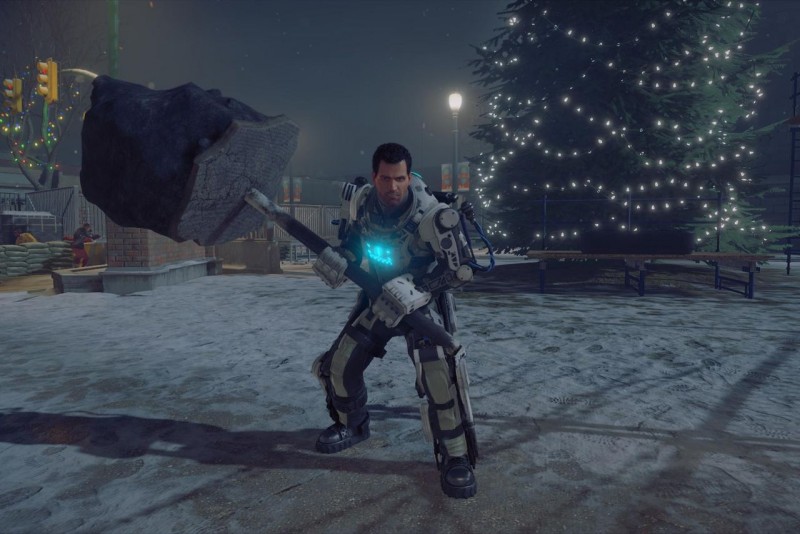 Dead Rising 4: Holiday 2016.

Adam: Saw this coming a mile away. Frank West is back, that's what matters!

Brent: Honestly it looks like more of the same to me. Not saying that's bad, but a different setting and some new weapon combinations isn't really innovative to me.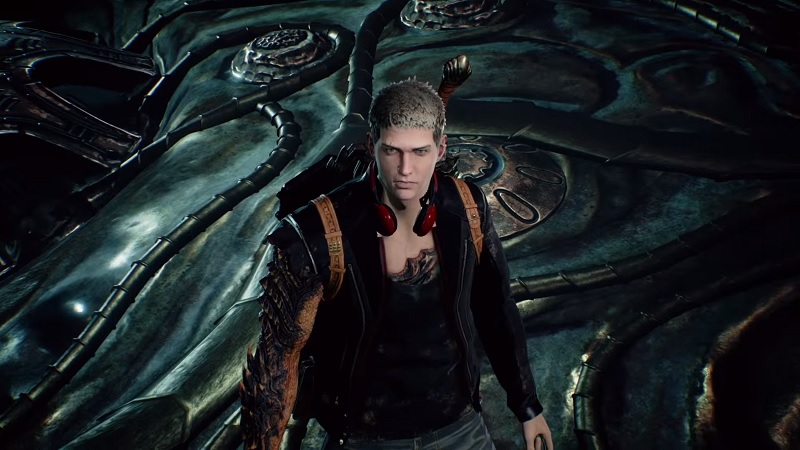 Scalebound: Co-op. 4 player.

Adam: Sorry, I was drooling a bit there. God, this looks fantastic and the 4 player co-op has me suepr excited. I hope we get a pair of those headphones in a Collector's Edition.

Brent: This game looks great for its stage of development. I wonder what build this is running, but what I'm more interested in is the customization options and what now appears to be character class play?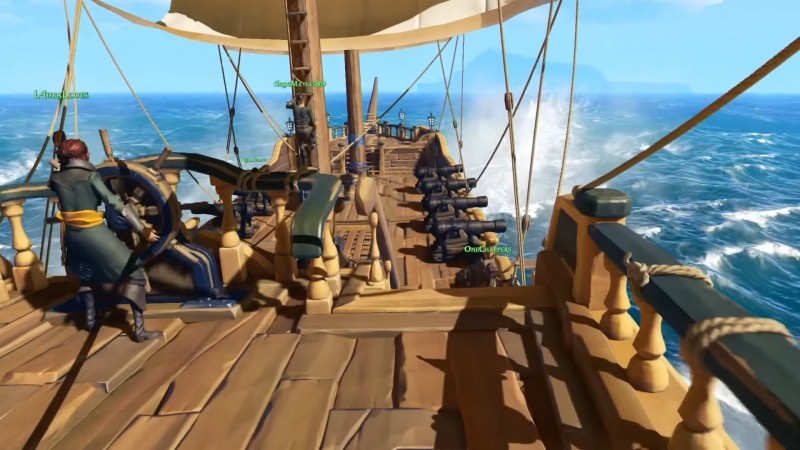 Sea of Thieves: Gameplay shown.

Adam: Man, this might have been the highlight for me. I'm already imagining the antics me and my friends will get up to on the open seas. Rare is back just like I predicted!

Brent: I was doubting this at first but happily surprised. Looks quite fun so I'm hoping they don't screw the online play mechanics and ruin it like other companies have done... *Cough*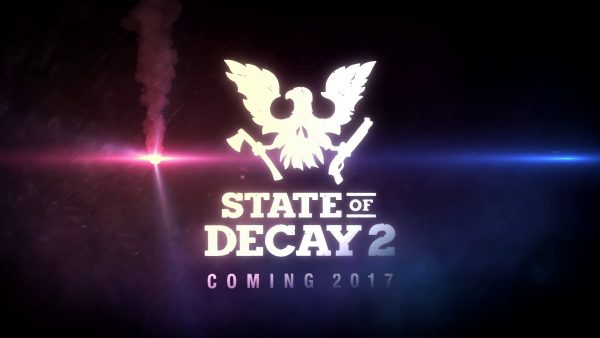 State of Decay 2: Trailer.

Adam: Many people liked the first, but I never got into it. I'd like to see more of the online capabilities and what's new.

Brent: Was underwhelmed by this, as it seems like just another zombie survival horror game. Yawn.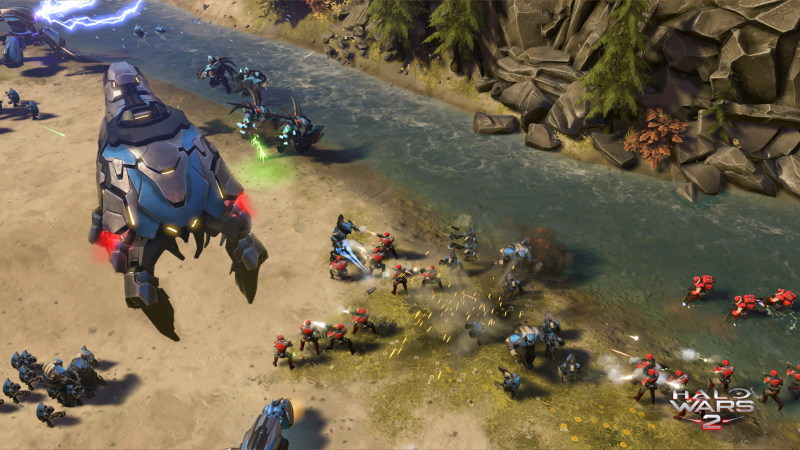 Halo Wars 2: ODST's. Beta later today. New faction, The Banished. Feb 21, 2017. Beta June 13-20.

Adam: Didn't expect the beta to start today, so that's an awesome surprise! I'm super excited for this, as I loved the first Halo Wars.

Brent: Really looking forward to this. Enjoyed the first and can't wait to see how this goes.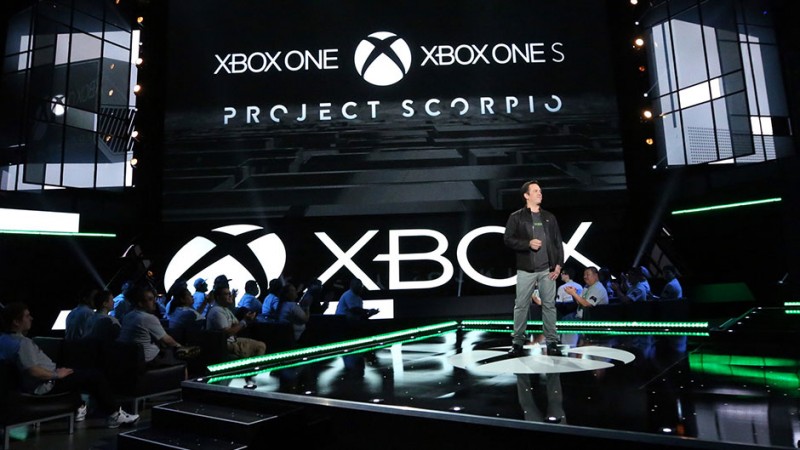 Project Scorpio: 6 teraflops GPU, 4K, 8 core CPU, VR. Backwards compatible with Xbox One games and accessories. Holiday 2017.

Adam: Sign me up. Would have liked to learned more about the VR headset and capabilities, but the fact that it was even announced this early is amazing. I'm already counting down till E3 2017 just because of Project Scorpio.

Brent: Preorder as soon as can be done. Must have. Buy buy buy buy.

And there you have it. The major reveals from the Xbox Press Conference at E3 2016. I gotta say, I honestly expected Rockstar to come out and announce Red Dead Redemption 2, but alas, not here anyways. We got the announcement of Project Scorpio though, which really surprised me and is clearly going to have Xbox in the back of many gamers minds until Holiday 2017. It's been a great E3 this year from Xbox and we have a LOT to look forward to in the coming months.