Forza Horizon 3 Preview - Third Time Looks to be a Charm
by Kirby Yablonski








Just over a month ago we had the chance to sit down with Ralph Fulton – Creative Director (Playground Games) for Forza Horizon 3 and dig deep into the world of Playground Games' next entry into the Horizon franchise. Ralph started off by stating that Forza Horizon is a game that can reach an audience, and a wide one at that. Their community has grown over the years to 11 million players, and this year they are inviting a new community of players via Windows 10, and they are excited to see both Xbox One and Windows 10 gamers play together. He talked about how being able to do something like this for the first time at Playground Games is exciting and that it is something they have been working hard on.

The Australian setting of Forza Horizon 3 is two times the size of the world in Forza Horizon 2. Playground Games wanted to give gamers "diversity", and the Australian environments are just that. There are twice as many ecotypes in Horizon 3 than in Horizon 2 including the Outback, Canyons, Rainforests, the City of Surfers Paradise, and the Gold Coast. The visual diversity offered by the different ecotypes gives the gamer very different racing experiences depending on where they are. Such things as crashing through waves, driving through underground tunnels, or ripping over the sand on a beach; many of these things are a first for the Forza Horizon series.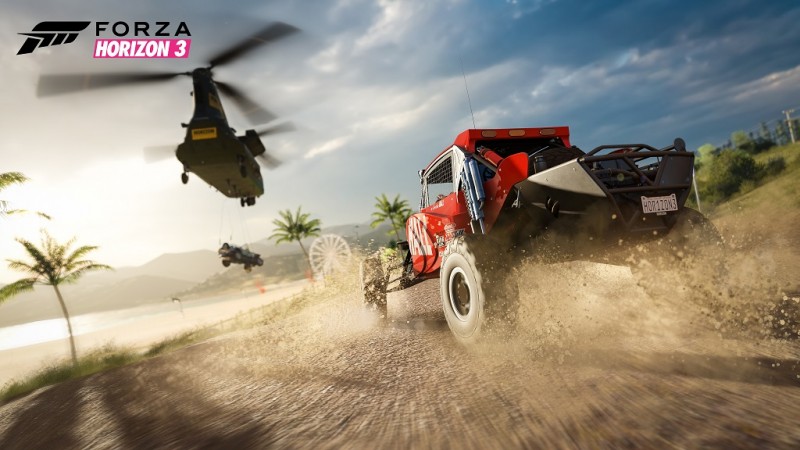 There are a total of 350 cars in Horizon 3, 150 more than what was found in Horizon 2. You can check out the first list of cars that Playground Games recently released right HERE. You'll find the rare Lamborghini Centenario (only 20 will be made in real life), racing buggies, trophy trucks, a ton of Australian cars, and of course the Ferraris, Fords, Dodges, and many other cars you've virtually raced before.

The Australian world lends itself to a lot of beauty and the team at Playground Games has been able to reproduce it in stunning clarity. One of the things that Ralph pointed out was the sky. You're probably thinking "so what, it's a sky". Well it's more than just a sky, it truly is the Australian sky as it took place last summer. A crew went to Australia and actually took 12k footage with a custom built 12k HDR camera (yes, we said 12k) over the various days, nights, and different weather systems, capturing the skies as they happened. The end result is striking as the clouds, shadows, light, and even the rain, is amazing. The sky, as Ralph put it, is an "...amazing HDR light source for our game". We here at XBA have to say that it's something very simple, and even something you may take for granted, but man does it look good.

Shifting gears (yes, pun intended), Ralph discussed how Playground Games wanted to put you, the player, in total control of how you play the game. It is done in a number of ways. This year you are in charge of the Horizon Festival. In the past two games you were an unknown rookie who made their way up and through the ranks, in this year's game you start off as the BOSS (caps for emphasis) of the Horizon Festival. Yep, you run the show. You are in control of all the big decisions such as events, music, and everything associated with the Festival storyline that you'll play in the game.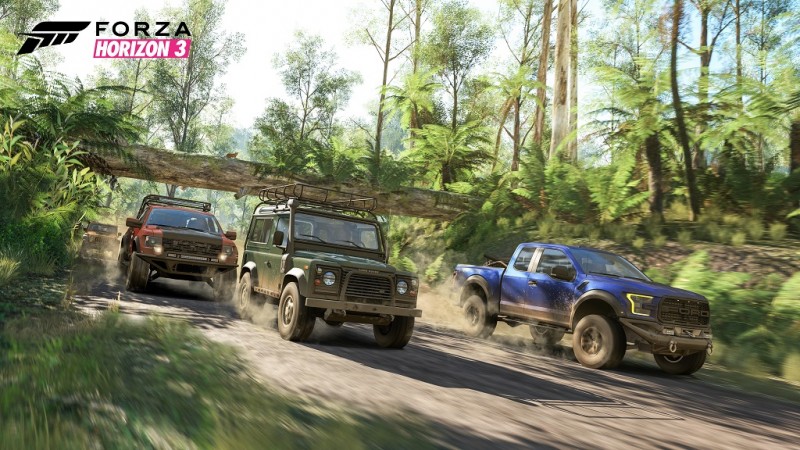 To really give you the control, there is a new feature called Horizon Blueprint. We were shown the map of Australia, and there was a TON of stuff to do. It should take about 100 hours to work through everything in Horizon 3 as is. The trick here in terms of the Blueprint mode is that you can take any of the events and edit them to your liking and share them with other Horizon fans. You can set events to match your own tastes and preferences. It's with a simple click to the left on whatever event that you become the master of, and you can change the race route itself, how many routes you may have to race, time of day, weather, car eligibility, and more. You can even name it too. Once you change an event it populates into your friend's games. You can challenge the Playground Games events or those created by your friends, and all the XP and rewards of either go towards your in-game progression.

Adding even more depth, you can use the Blueprint mode to set up certain gameplay challenge modes using the same tools that are used at Playground Games. Yep, those challenge modes separate of the basic events are customizable. You'll be able to create Bucket List Challenges, Speed Zone Challenges, Speed Trap Challenges, New Danger Sign Jump Challenges, and New Drift Zone Challenges. One of the big things with this is that once you beat, or even attempt the challenge, you can pass it along, and it is Playground Games hope that some of the challenges become viral, which is possible given the Forza community in general.

One of the neat things about Horizon 3, and your role as boss, is that during your stint as the 'big man' you're going to have to hire some drivers to help you continue to grow the festival you are in charge of. Playground Games is tapping into the world of Drivatars for you to rely on. Here you will play cooperatively with your online friends as you access the "Drivatar Lineup" to hire them in the game. When they are hired for your festival you actually benefit from their rewards the same way you benefit from your own rewards that you earn when you race. You'll only have four slots in your line-up though, so you'll have to manage it accordingly and have it maximized for the greatest returns, so if one of your friends Drivatars is not cutting it, then you might just have to fire them and hire a different friend, so you'll need to take this into consideration.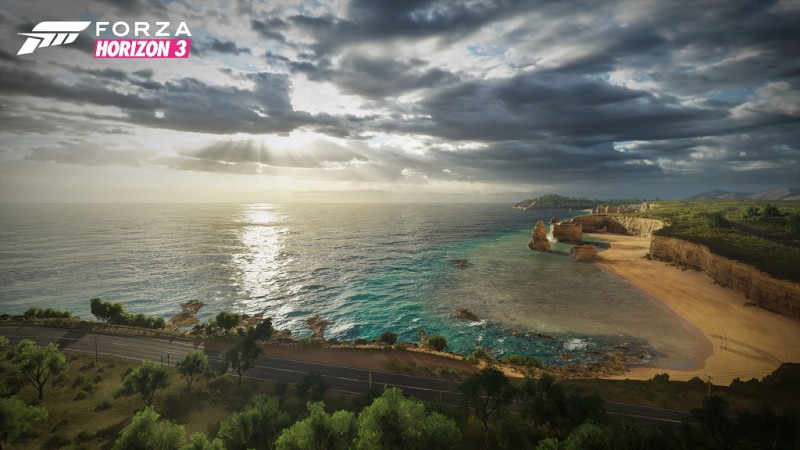 Music has always been huge of the Forza Horizon games, and Horizon 3 is no different. They have always prided themselves in their wide range of music. This year though they want to let players drive to the music they want to. Taking into account gamers wide range of music likes and dislikes, they have created more music stations and added more diversity in such. They have listened to their fans and have added a hip-hop station, a hard rock station, as well as a punk station. That being said, there is even more diversity added, as you can stream your own music collection via the Groove Music Service. It's as simple as uploading your MP3's to One Drive and the game will automatically stream them. If you have a Groove Music Pass you'll also be able to use the music found on Groove as your own music station as well. Bottomline, there are a ton of choices for you to find the music you want to drive to.

Customization once again plays a role and there has been huge overall in the customization menus, and Ralph even said that it is most likely one of the biggest overhauls in the history of the Forza franchise as a whole. There is a massive increase in the number of options for all the in-game cars including rally racing parts, off-road racing parts, street racing parts, etc. There are 30 new styles of rims as well a wide selection of body kits from the likes of Rocket Bunny and Liberty Watts. You can also customize your liveries, license, and even your driver, so there are more ways than ever to customize your cars to your liking. There will be import ability designs from Forza Motorsports 6 so you won't have to re-do all your designs from scratch too.

As we were sitting with Ralph he wanted to touch on the fact that Forza Horizon 3 is the most "social" Forza game, and dare he say the most social racing game as a whole, ever developed. First off it's a Play Anywhere title, so you'll be getting the Xbox One and Windows 10 version. You can play on both platforms with no issues, and all your saves and achievements carry over. Of course as it is a Play Anywhere title, you'll be able to play online with your friends on either the Xbox One, PC, or both platforms. With this in mind, the team at Playground Games had created a 4-Player cooperative campaign mode.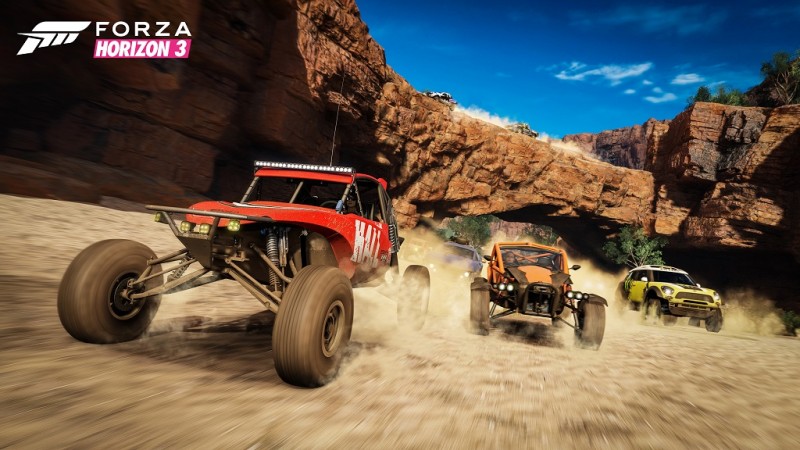 You can play everything in the game solo or in 4-player campaign (actually up to 4 players as you can do 2-4 player co-op). You can drop-in and drop-out seamlessly and when you do drop out you take your rewards and progress with you. The game keeps track of what you do in cooperative mode so you don't have to repeat what you did when playing with friends versus when you play solo. In other words, the game allows you to progress through the game with friends as much, or as little, as you want and you don't lose any progress when going back to a single player experience. Ralph described the 4-player co-op experience the definition of "Horizon fun".

As a little bonus information, Forza Fans will be happy to know that both the Forza Auction House and Storefront are coming back, and will be highlighted in Forza Horizon 3. For the uninitiated, the Auction House is a place to buy and sell cars with the community. You can buy low, sell high....do what works for you. You can find the car you want or sell the car that you don't need. There is an "Elite" tab where you can view the top Forza creators. If you see one you like, you can visit their Storefront. You'll see all their creations (e.g. vinyls, liveries, tuning, pictures, etc) and you will be able to pick something you like and get it for yourself. Both the Auction House and the Storefront will work on the Xbox One and Windows 10 PC.

Given the time we spent with Ralph, and from playing the demo, it is clear that at this point Forza Horizon 3 is not only making some huge steps forward for the Horizon franchise itself, but the Forza name as a whole. From the visuals, the social aspects, the online capabilities, cooperative play, the Blueprint Mode, to the racing as a whole, Forza Horizon 3 is looking to be a GREAT racing game that we here at XBA are looking forward to putting a ton of hours into once the final version is released.

And here are a few more early game screens to wet your appetite a bit more: