LS20 Amplified Universal Gaming Headset
by Kirby Yablonski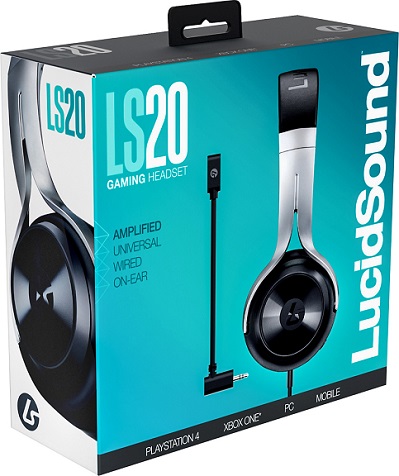 Features:

- Game Volume Controls on Earcup
- 40mm Speakers
- Amplified Stereo Sound
- Bass Boost
- Mobile Phone Control
- Built in Mic Monitoring
- Rechargeable Battery
- Boom Microphone Included
- Dual Built in Microphones
- Xbox One, PS4, PC/Mobile separate modes

Gaming headsets are flooding the market, and while there are some good ones out there, the are some mediocre ones as well. A few months ago I had the chance to review LucidSound's LS30s, a great sounding stereo headset. I found them to be one of the best stereo headsets that I had used on the Xbox One. For those who want to know what I thought of the LS30s, you can head on over HERE. Fast forward to the present, and I have had the opportunity to put LucidSound's LS20s through its paces, a headset that is the smaller brother to the LS30s as they are more compact, have a few less features, but they still pack a solid punch audio wise. In a nutshell the LS20s are a true sibling of the LS30s, as some of the features of the LS30s have been carried over to the LS20s.This makes sense though as the LS30s did so much right, and to bring over many of those features was smart.

The headset that was sent for review was a black with sliver highlights. The center pieces on the earcups were somewhat of a glossy black too. Overall, they are a sharp looking set of headphones. Given that this is a universal gaming headset that can be taken outside of the confines of your gaming room, it will look stylish no matter where you go. In the box are cables for charging, plugging the headset into your controller/PC/mobile jack, as well as some covers for when you don't have the boom mic inserted. In terms of comfort, I was pleasantly surprised with how good they felt, even on my big head. I used them for some marathon sessions of Destiny and Forza Horizon 3, as well as on my computer to listen to music and on my tablet for movies and music. Heck, I am even using them now as I listen to some music while I am writing this review. At no time did I find the LS20s uncomfortable during extended use, even with the on-ear design using faux leather wrapped foam for the earcup cushioning.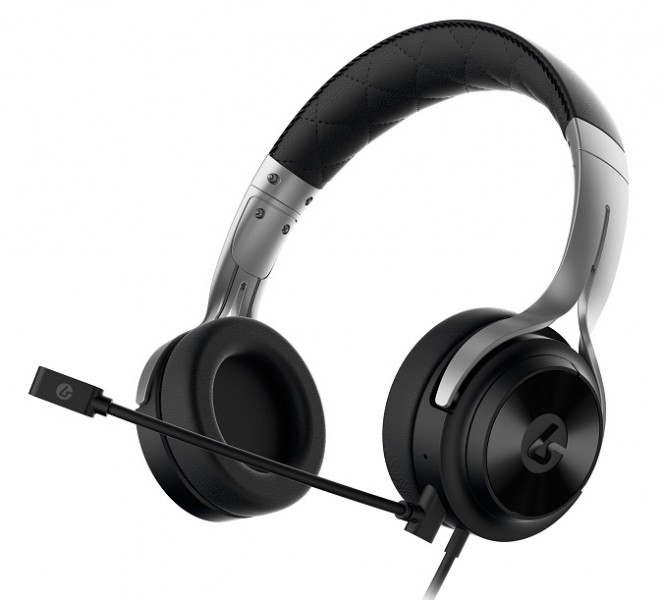 The first thing you'll notice is that the LS20s are much smaller than the LS30s. This was to be expected though, as the LS20 is an 'on-the-ear' headphone, and not over the ear like its bigger sibling. You'll also find that there is only one control wheel, which is used for volume as there is no wheel to mix your voice chat and game volume. So, if you are using this headset on the Xbox One, as I did, you'll have to balance your voice chat and game volume with the menu found in the Xbox One settings (it's on the left side when you press the settings icon). This isn't a deal breaker, but if you are indeed playing online you'll have to take a quick break in gameplay to adjust it, whereas when using the LS30s you can do this with the control wheel found on the headset earcup without the need to stop playing.

One of the more interesting features with this headset is that LucidSound has recognized that the Xbox One and PS4 have different levels of sound input through their respective controllers, and that PC/Mobile users have some specialized needs as well. There are three different headset modes that correspond to what you want to do. The Xbox One mode takes into consideration how the Xbox One has a higher volume output than the PS4, whereas the PS4 mode considers just how low the output volume for the PS4 is. In regards to the PC/Mobile users, when you use the headphones in this mode, the earcup button functionality changes so you can play/pause music as well as answer/hang-up calls. These separate modes truly make this a universal headset.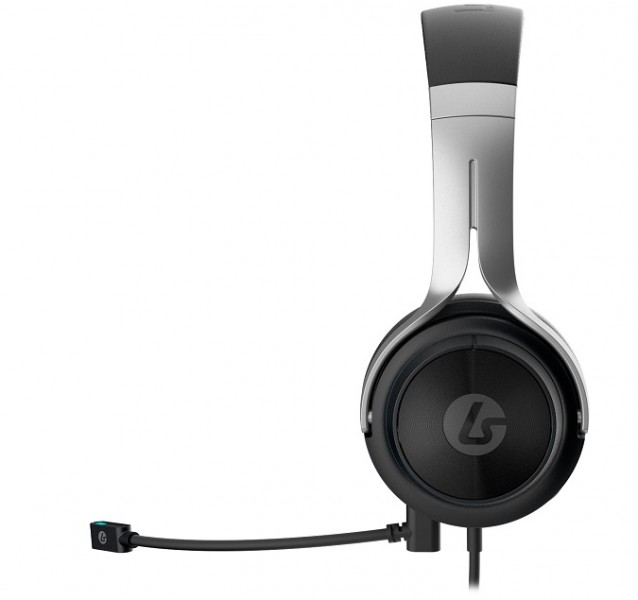 As with the LS30s, the more I used them the more I became impressed, especially given the small footprint they have and the fact that they are on-ear headphones. The amplified sound has lots of legroom and you can get some pretty good volume from them. As noted earlier, I played a lot of Destiny and Forza Horizon 3 during my time with the headset. In terms of Destiny, the sci-fi setting sounded great. I could hear all the sounds, from grenade explosions in the distance and various weapons firing around me during crucible matches, to the great music that is found in the latest expansion, Rise of Iron. There is clear and distinct left and right directionality too. In regards to Forza Horizon 3, I was particularly impressed with how well the game managed to mix in the sound of the game itself, such as car motors, environmental effects (waterfalls, driving through a creek bed), and the large music library that is included. Everything was crystal clear and at no time did I find the headset struggling when gaming, even at high volumes.

I also listened to some music on my Xbox One and PC using Microsoft's Groove feature. From Skrillex, Video Games Live, Ariana Grande, to the Suicide Squad Soundtrack, Deadmau5, and Daft Punk, I enjoyed all the melodies that I blasted through the LS20's 40mm drivers. Any bass heavy music was clear and distortion free; however, turn it up very loud and you can hear it start to almost struggle. That being said, this level of volume is one that music shouldn't be listened to when wearing headphones anyways, as it is quite loud. There is a bass boost button on the right earcup, and it is ever so subtle when activated. You should be listening to some fairly bass heavy music to hear the boost, but once you notice it you can hear the difference. It's not muddy as it makes the bass almost more "fuller" so to speak without losing any highs or mids. I was happy with how the headset could handle all forms of music I threw at it, making for some great listening sessions, be it at home, on a plane, or in a hotel room waiting to go for dinner.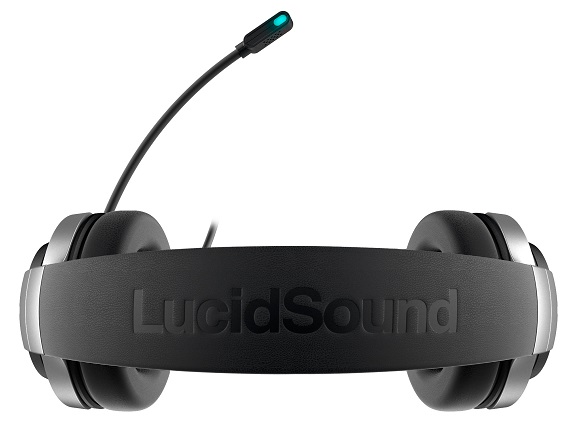 As with any headset I review, I play online with my online friends to see what they think. No one had any issues hearing my voice and they all said I sounded very clear. As with the LS30s, when you mute your mic a light turns on at the end of the microphone to give you a visual indicator that you have done so, so you don't have to worry about rambling on with your mic muted, something I have done more than a few times. LucidSound claims that the battery in the LS20s, when using them in amplified mode, last for 20 hours. I'd say that is fairly accurate, as I have only charged them two times over the past few weeks and have used them very frequently. Should the battery die they become passive headphones and you can still use them, but you will have to use your device's volume control to manage the sound.

Finally, I watched a couple of movies while on a short trip to San Francisco. I watched Now You See Me and Now You See Me 2 on my Samsung Galaxy Tab S, and I also watched Central Intelligence using the in-flight entertainment system. In terms of the movies on my tablet, they were quite enjoyable to listen too, and the mix of voice and action/music sound was fair. I did find that while on the plane it would be hard to hear the sound from the tablet, but I didn't have it set in PC/Mobile mode, so that was part of the problem as I left them in Xbox One mode. On the way home I used the PS4 mode and plugged them into the in-flight entertainment and it was more than loud enough, almost too loud at times as the sound could get distorted, which was not the headset, but the output from the in-flight entertainment system.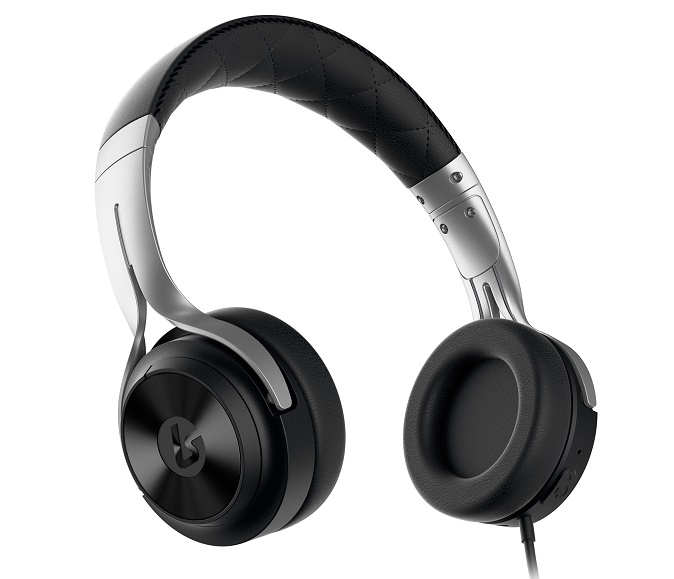 Overall, I found myself quite impressed with the LucidSound's LS20s. They are a smaller headphone than its bigger brother, the LS30s, but the LS20s still manage to sound damn good. Sure, you lose one of the dials on the earcups, but you gain the addition of the individual platform modes (Xbox One, PS4, PC/Mobile), the smaller footprint make them more portable when in public, and they are of course amplified. For $100 (USD) I'd say that you should take a close look at these headphones as you can use them for so many things from gaming, answering your phone, to listening to music or watching movies on the go, and you'll enjoy the audio that emanates from them.



Overall Score 8.5 / 10