Overcooked: The Lost Morsel
by Adam Dileva




The time has come, Overcooked finally has its first DLC and it is called The Lost Morsel. Given the cheap price point and only handful of additions, it's definitely meant as an after dinner snack rather than a full meal. New chefs, new levels, and of course, a helicopter to traverse the world screen. I know, terribly exciting. If you missed out on playing Overcooked when it was first reeleased, I quite enjoyed my time with it. For an in depth view of my thoughts you can read them right here.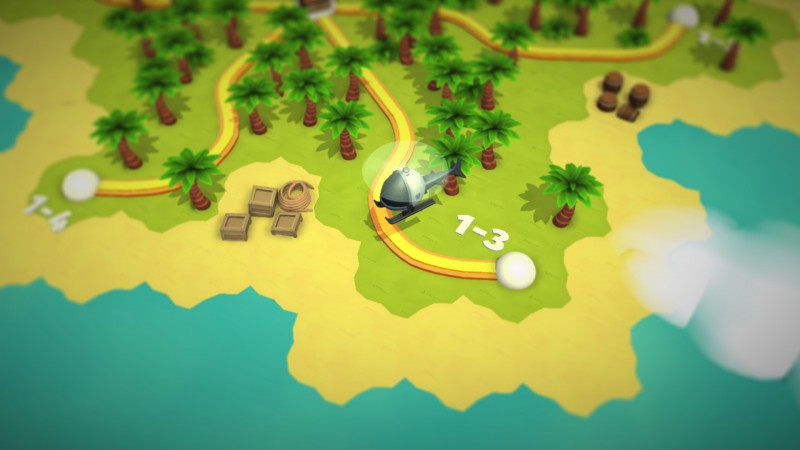 So what's all new in this bite sized DLC offering? Well, there are 6 new levels which range in difficulty, 6 new chefs such as a pig, panda, and more, and a new world map surrounded by a jungle, which you need to navigate with your helicopter, obviously. There is a story included with The Lost Morsel that revolves around you being sent back further than planned. The story is thinner than a rice cracker, and I was hoping for something more, but at least there is an attempt other than just simply offering a 'map pack'.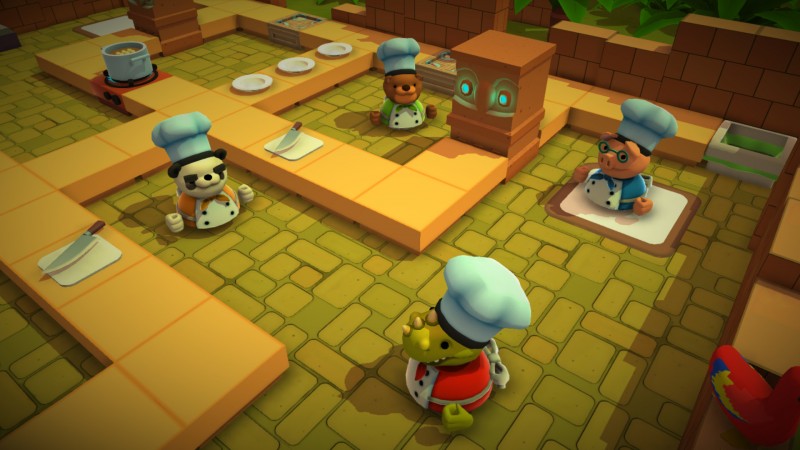 Even though the new chefs are welcomed, they are still simply cosmetic and add no bonuses. And I'm not sure why the new jungle world and helicopter is a selling point, as it's simply a visual change and doesn't add anything to the overall experience. The new kitchens are quite challenging, so if you're rusty at prepping the timely meals, you might want to play through a few of the core game's levels to get the hang of it once again.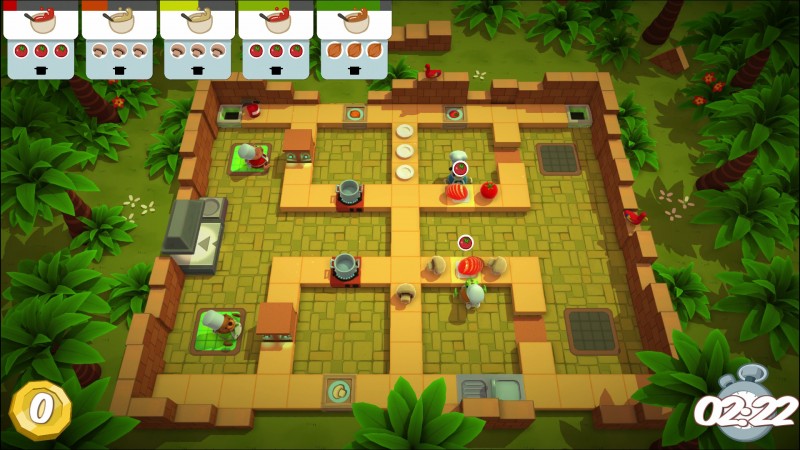 You'll be cooking soup, pizza, burgers, and more in the new levels. The first level is a bit deceiving as it's not terribly difficult, but the later ones are frustratingly difficult, even more so if you're playing alone. Stages are split into halves (and quarters) like before, but now there are switches that need to be pressed to move sections of the level back and forth to allow the other chefs to do the work they need to. Extra steps like these add to the franticness, and if you're playing alone, it adds even more frustration. Simple additions like this does add a new element to the gameplay, but when it's already chaotic, it almost seems like too much chaos at times.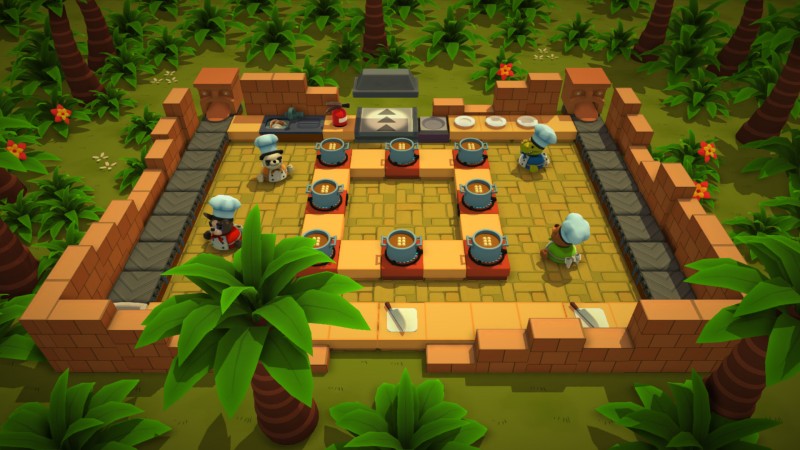 The new levels are clearly meant for the seasoned chefs that know how to play, and play very well. There's even a stage where there are fireballs shooting across your path, of course, right in one of the busiest traffic areas that you need to prepare food at. Get hit and you're stunned for 5 seconds, which is a big deal in the short levels. Add rats that steal food and you got a recipe for a true challenge.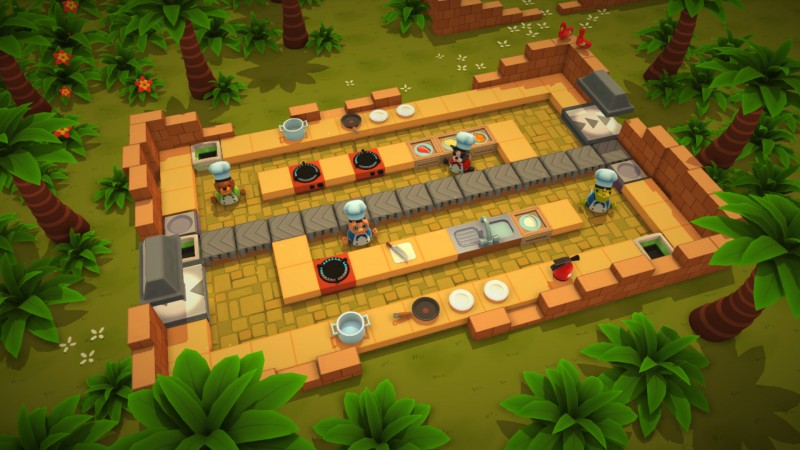 Once you finish the final level of the DLC that's it. There's no storybook ending, or any ending at all to explain anything. So, while The Lost Morsel is not trying to simply be a 'map pack', that's all it really comes down to. Sadly there's not even any new achievements to unlock with this DLC, which I found quite odd. Given that levels only last for a few minutes at a time and that there are only 6 stages included, you could complete it in a very sort single sitting, provided you've got the friends to help you that are experienced chefs as well.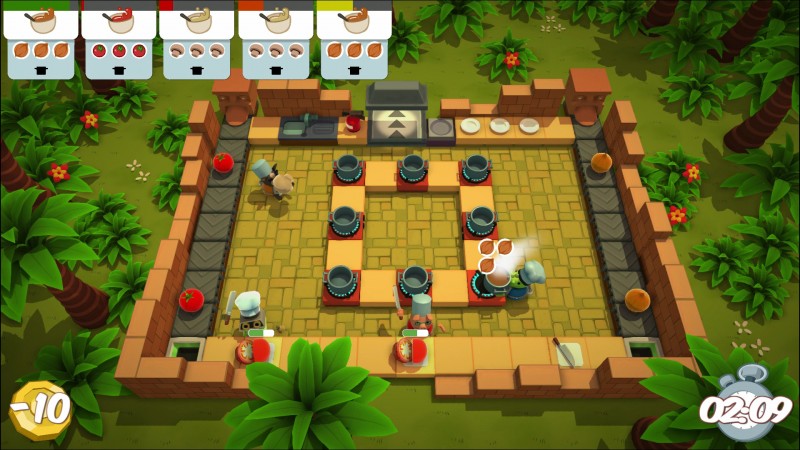 If you have a friend or two (or three) that you play Overcooked with regularly, then The Lost Morsel will certainly have great value for you, provided you had no problems completing the core game's most difficult levels. Sadly the DLC is simply too short and doesn't feel like it has much substance aside from a handful of new levels. I'm still waiting for online multiplayer to hopefully be added to Overcooked one day, as playing with random cooks will only add a whole new level of hilarity. At the end of the day, even with its shortcomings, the low price point makes The Lost Morsel an easy appetizer to swallow.

Overall: 7 / 10