Turtle Beach Ear Force XO Three Headset Review
by Allya Venema








Features:

-Wired Headset
-Stereo Sound
-Noise-Cancelling
-50mm Drivers
-3.5mm Jack
-Frequency Response: 20Hz-20kHz
-Price: 69.95 (Turtle Beach site listed MSRP in USD)

My ears don't hurt, they don't itch, they're not sweaty and they have experienced very little fatigue despite the eight plus hours of marathon gaming I've just exposed them too. These are my main takeaways having just used the Ear Force XO Three headset from Turtle Beach. High praise for what is essentially a pair of entry level headphones from a company that simply knows how to build gamer specialized headsets.

Here is some background about me for you: I have detached earlobes (I'm just less evolved than your average gamer I suppose). Be this as it may, my ears fit comfortably inside the XO Three's ear-cups without any pinching or discomfort. My head doesn't feel squeezed like a melon as I find most do after a few hours wear with some more expensive audiophile brands like Sennheiser or Bose (personal preference, I'm not ragging on the brands). They're also quite light which is always a great bonus for extended use. Comfortability may seem like an odd point to touch on first over sound quality, but long-time wearability is a huge factor for me when using headphones. Whenever my girlfriend is home, headphones see a lot of use in our household. I use them for gaming, watching film or television solo, Skyping, as well as for going through music late into the evening.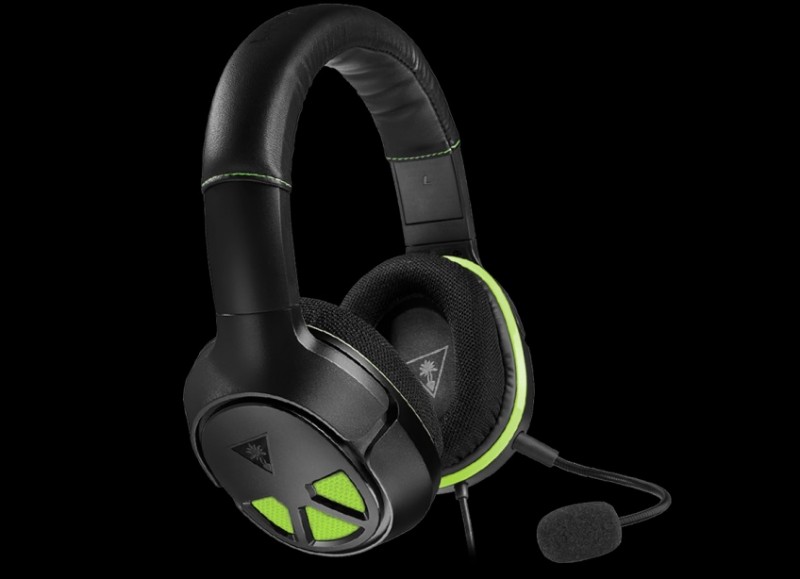 The only job I couldn't use these for was writing and mixing music as they are clearly not flat frequency response, but that is to be expected in a pair of commercial brand headphones that are meant purely for enjoyment - to make bass hit harder, and explosions punchier, which they do do rather well. Noise cancellation worked nicely as I was able to successfully tune out everything that was not in my immediate field of vision, much to my significant other's dismay.

No gaming headset review would be complete without playing a horror game late at night with all the lights off, and so that's just what I did, switching on Outlast 2 for the sake of understanding just how good the sound on these baby's can be. Needless to say, I was jumping out of my seat more than usual as I was fully able to appreciate being inside my character's head with all manner of innocent white noise, creaks and assorted ambiance going on punctuated by blood-curdling shrieks, moans and wails. All of these sounds seemed to emanate from the appropriate place based on my character's first person perspective, making evading adversaries and running away easier while also bringing the immersion level to new heights. I jumped more than I normally do and that's having played this game to completion before and already knowing many of the jump-scares in store for me. Full immersion successful! I also tried out this headset with my Playstation 4 with similarly positive results.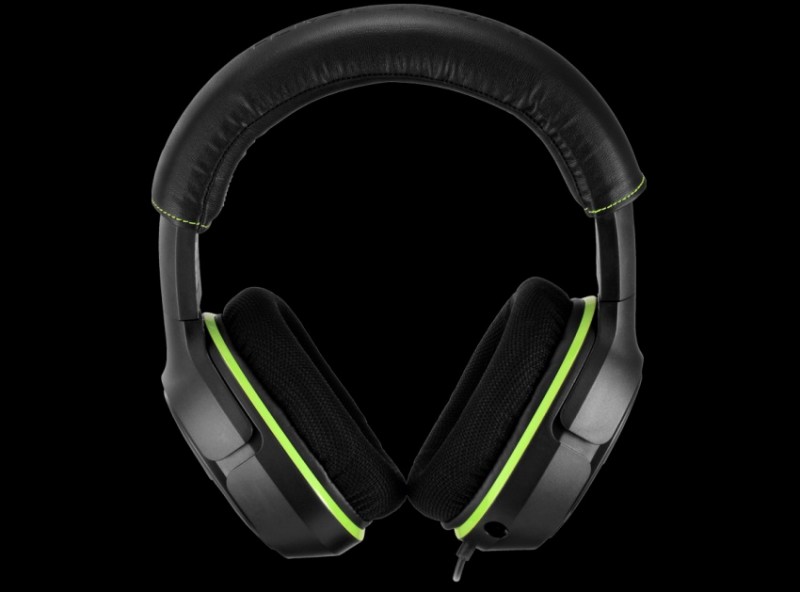 The microphone also works well. I was clearly heard by others both in multiplayer gaming and during late night Skype chats on my Macbook. I have to say, I'm a big fan of having a detachable microphone as I'm not big on chatting during multiplayer gaming and usually mute that function anyway. Having a foam mic tip in front of you can sometimes be a bit of a distraction, so having the ability to ditch it completely is a welcome one! The mic itself is quite flexible, making repositioning it to your taste painless while keeping enough rigidity that it does not migrate position on its own with extended use.

Volume and microphone controls are conveniently placed along the headphone cable and fall across your chest. The rotary dial works well enough and at no point did I accidentally turn the volume up or down through friction with my clothes as has happened with other headsets I've used in the past. The mic-mute switch also works as it should.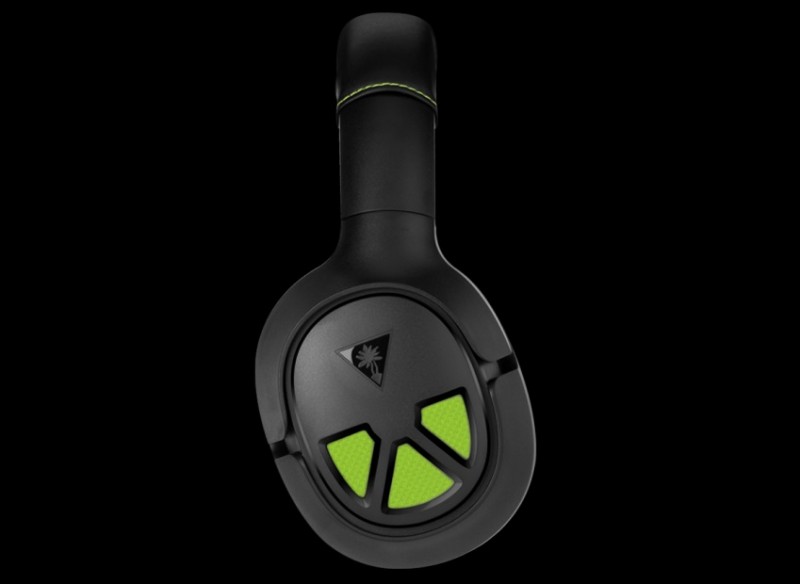 I also put this headset through its paces for music listening. Now, audiophile headphones these are not, but for $70 these do their job. Music sounds as it should, producing a punchy low-end that other brands' drivers sometimes struggle with, especially with compressed, high BPM music or DJ mixes where there is just a lot going on sonically. The drivers on this set are 50mm and they do a fine job. I even switched on a full-cast and sound effect audio dramatization for a bit to get a sense for their virtual surround sound capabilities in a non-game fixed-perspective, and they passed with flying colours (ditto for watching movies, I should add).

I noticed with the design of these headphones that the ear-cups actually turn a full 90 degrees. I love this design because, as a DJ for many years, I monitor with only one ear while keeping the other ear headphone-free to listen to the room. I couldn't resist trying these out for a gig, so I packed them in my bag and took them to a forest rave where I put them to their limits with hours of heavy Dubstep and Drum & Bass. They fell off more than once as they're just not purpose built for one-ear use with constant head-banging and jumping about, but from a purely audio quality perspective they did a fine job! My one gripe is that (having used these headphones in a variety of settings including the outdoors) the fabric mesh ear-cushions are a bit harder to keep clean than with leather wrapped ones, but this is a minor detracting factor.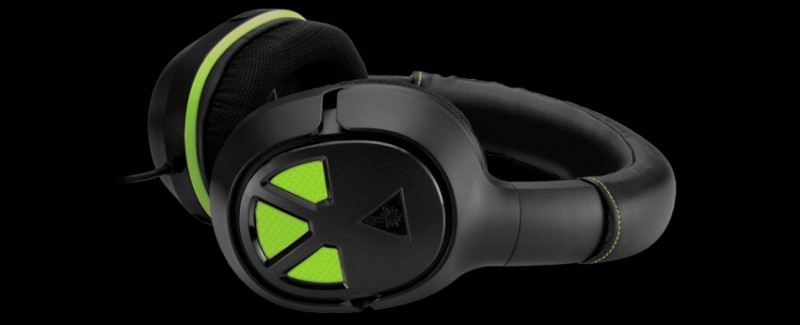 So, what do we think of this latest edition of Turtle Beach's entrly level headphones? Well, the XO Three's did well at keeping up with every scenario I continued to throw at it without signs of fatigue or wear after a full weekend spent putting it through the proverbial ringer. At a $70 price tag, Turtle Beach has produced an affordable, well-rounded, and sounding, workhorse headset that shouldn't disappoint those looking for a solid headset at a price point that won't break the bank.

Overall Score: 8 / 10