The Art of Assassin's Creed Origins
by Adam Dileva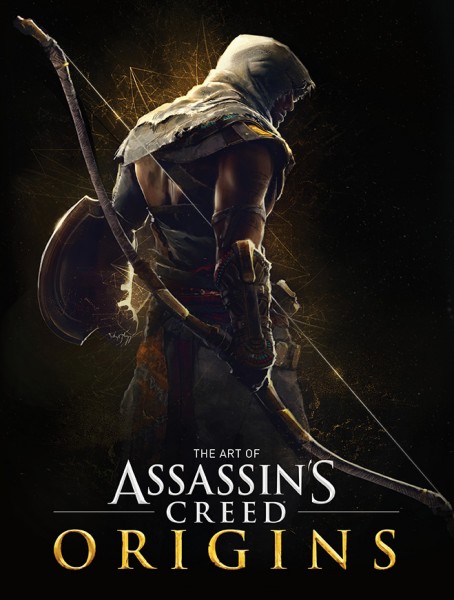 It's an odd thing to 'review' an art book as games are much easier for me, because everyone is playing the same developer designed experience. In terms of an art book, while it may illicit different feelings, trying to describe art is a much more challenging task, as it's as if I'm trying to explain the beauty of what I see, like an art piece that moves you for some reason. Being tasked with flipping through this 200+ page art book has been an absolute joy though, as Titan Books has done, once again, an amazing job at giving Assassin's Creed fans some gorgeous imagery to take look at in relation to the recently related game, but it also has gone in depth into explaining reasons why they made the decisions they did, along with intriguing anecdotes, giving whoever is reading this book some really interesting insight into the design process, beyond simply the graphics and art style.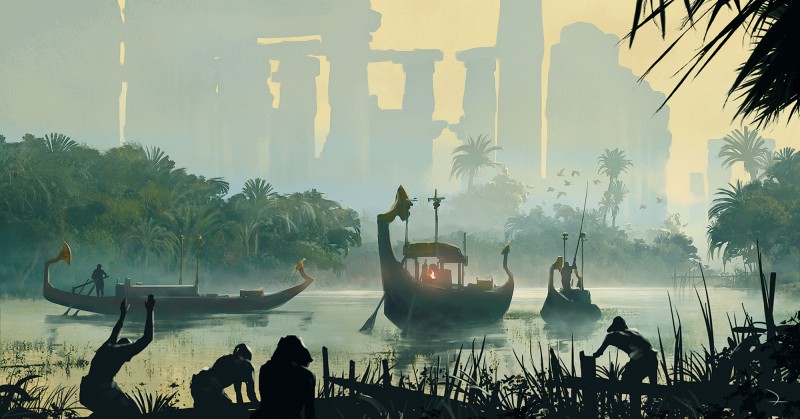 I loved the game itself, as you can read our review HERE. I'm also an absolute fan of art books like these, as they are great conversation pieces to have on the table for when company is over. plus I love that I get a more behind the scenes look into the development process. Titan Books makes quality game companions like this, as I have a few in my collection now, and The Art of Assassin's Creed Origins is no different. It would have been very easy to simply gather up some concept art and throw it together, but they've gone a step further, explaining why the developers made the choices they did and how much thought goes into the smallest details for fans.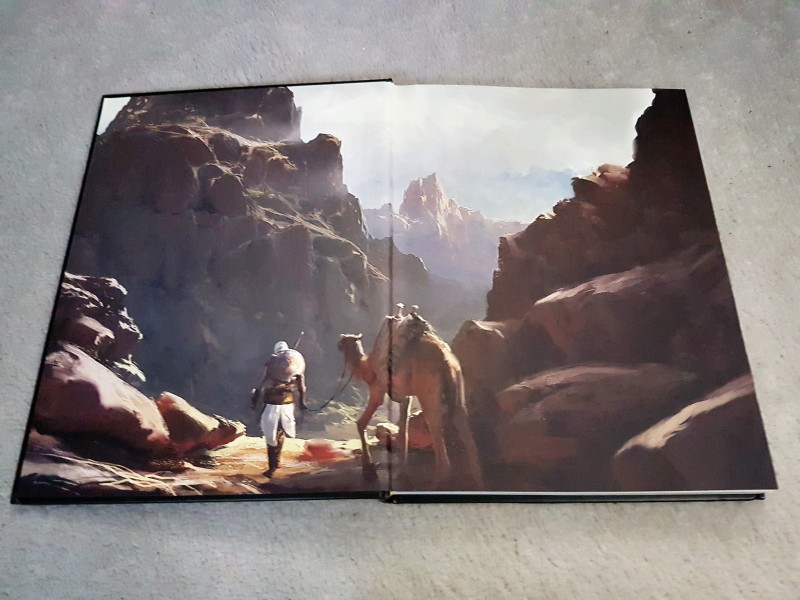 It's been anticipated for a long time, but the newest Assassin's Creed entry, Origins, finally takes place in ancient Egypt, a compelling and unique backdrop unlike anywhere else in the world. Throughout this art book you'll realize how much research Ubisoft actually did to recreate a believable and living Egyptian game world for series fans. Throughout the 200+ pages you'll admire hundreds of pieces of art, from sketches, paintings, 3D renders, concept art and more, including commentary from developers and artists, which I found the most intriguing.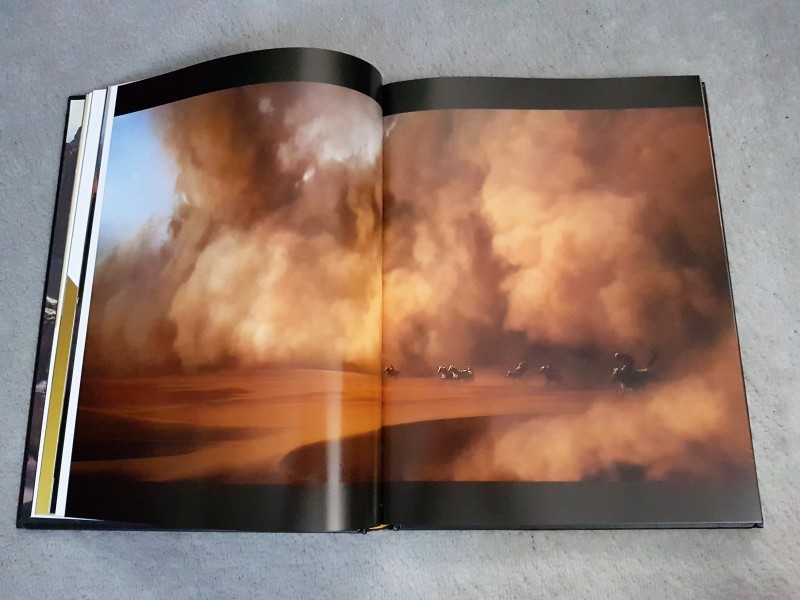 Bundled in a hard cover casing, and completed with 208 glossy pages, this art book impresses from the first moment. Bayak graces the cover with his iconic shield and bow on the jacket cover, and should you look underneath, an embossed Assassin's Creed logo is waiting for you. The paper used is thick, of high quality, and the binding is extremely eye catching.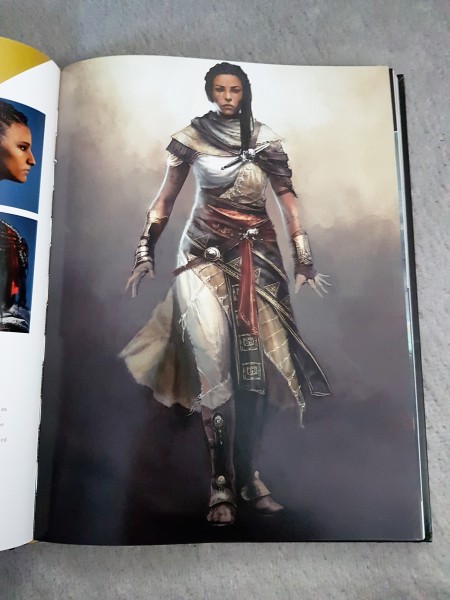 There are a handful of chapters throughout, and interestingly, they've been ordered in the way that you progress through the game. First you're introduced to Bayek, sketches and design of him early on and why certain decisions were made, then you move onto the game's weapons, shields and enemies. There's plenty of quips that I found really intriguing, like how a specific helmet was very difficult to rig and animate simply because of its design. These little bits of knowledge I found really fascinating about the whole game design process.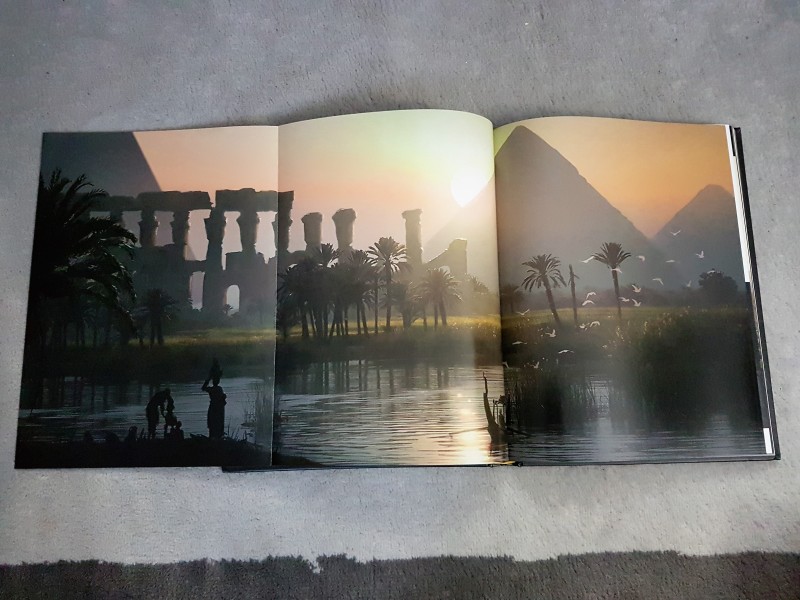 The majority of the artwork is scenery based, many of which are absolutely stunning. When I used to think of Egypt, I imagined a brown and grey desert with pyramids, but Origins, and this art book, prove there's so much more than that to the backdrop. Like the game progression, chapters will start with the opening area of Siwa, eventually showcasing art from the deserts, Alexandria, Nile Delta, Giza and Memphis, Naval Battles, Faiyum, Kyrenaika, Present Day and even the First Civilization. There are so many pieces of artwork I wish I could take pages out from the book and frame them on my wall.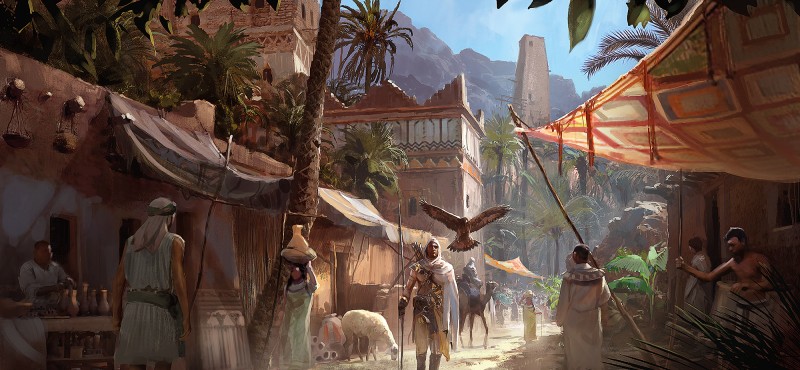 As you can see, there's some beautiful imagery to behold, which really helps you appreciate the experience even more, but I truly found the behind the scenes insight more fascinating, as you can't really grasp how much work and research really goes into the smallest decisions that goes unnoticed by most. It's hard to fathom having to recreate a whole culture and civilization that's nearly been lost to time, but Ubisoft has done so, and this book captures a small glimpse of that process.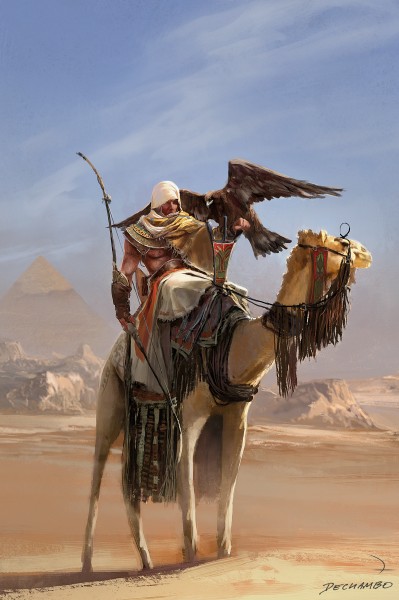 Titan Books has done an amazing job at collecting and showcasing this compilation and has done so in a way that really makes the book appear as a premium product. The Art of Assassin's Creed origins will surely give fans a larger appreciation for all of the details within the game, large and small, and is a great gift for fans of the series. If you're like me and have a whole bookshelf dedicated to gaming art books, this one should be added without a doubt. With a MSRP of $53.95 (CAD) / $39.95 (USD), the quality Titan Books put into its products is unmatched, and the content within is fascinating, making the purchase absolutely worth it.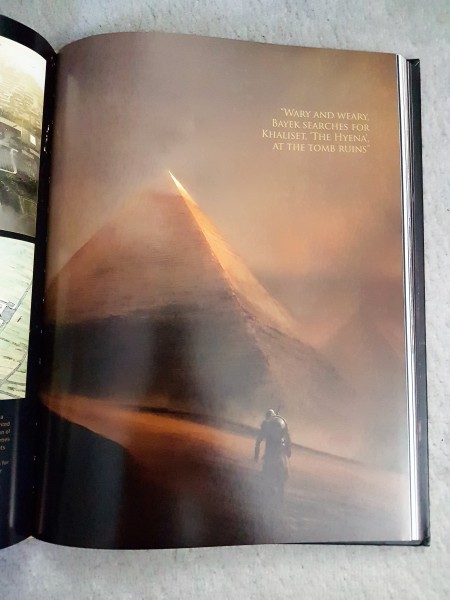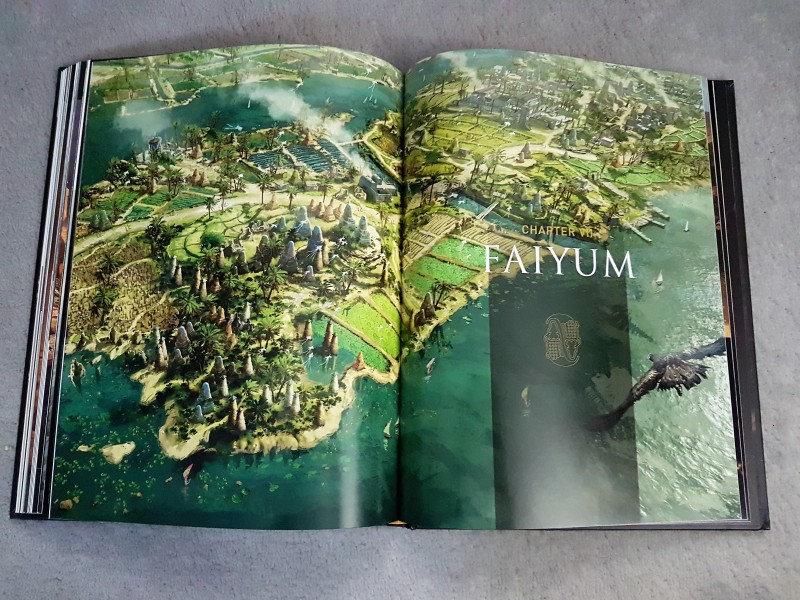 *We were provided with a copy of The Art of Assassin's Creed Origins book for review*

All images ©Ubisoft




ISBN: 9781785655166
Dimensions: 301 x 228 mm
Hardback with dustjacket: 208pp
Publication date: 31 October 2017
Illustration detail: Colour Illustrations throughout
All authors: Paul Davies