Review: Turtle Beach Stealth 600 Headset
by Adam Dileva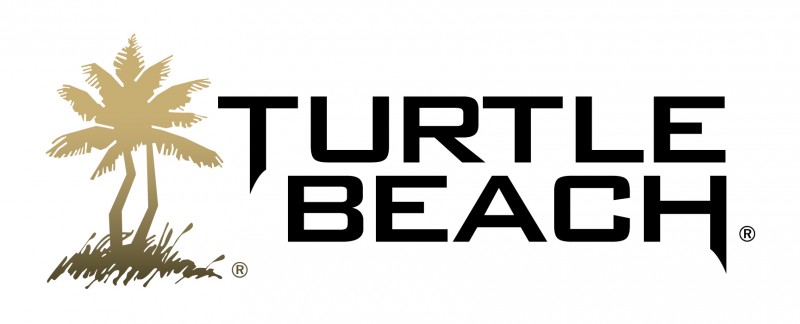 Features:

- Audio Connection: Direct Wireless Connection
- Speaker Frequency Response: 20Hz-20kHz
- Headset Power: Battery Up to 15 Hours
- Speaker Size: 50mm with Neodymium Magnets
- Microphone: Flip-Up Omni-Directional
- Mesh Fabric with Foam Cushioning Headband/Earpad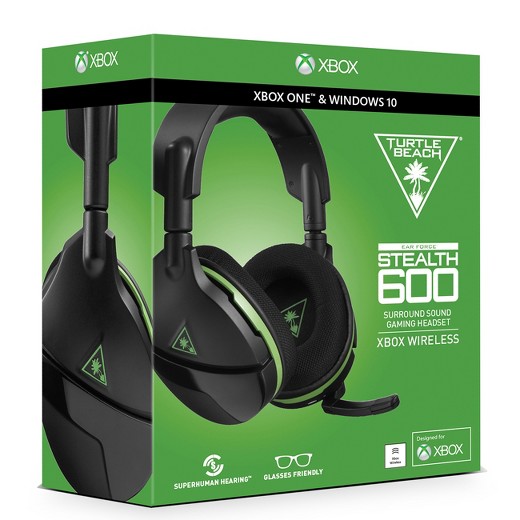 It's no secret that if you want the best audio experience for your gaming, you either need a killer sound setup or a great pair of decent headphones. I for one can't afford, nor have the room, for a massive audio setup with 7.1 speakers littered around the living room, and since I have a wife and kid, I opt to go the headphone route. I've had numerous headsets over the years, from cheap entry level stereo headsets to $400 monsters that sound absolutely incredible.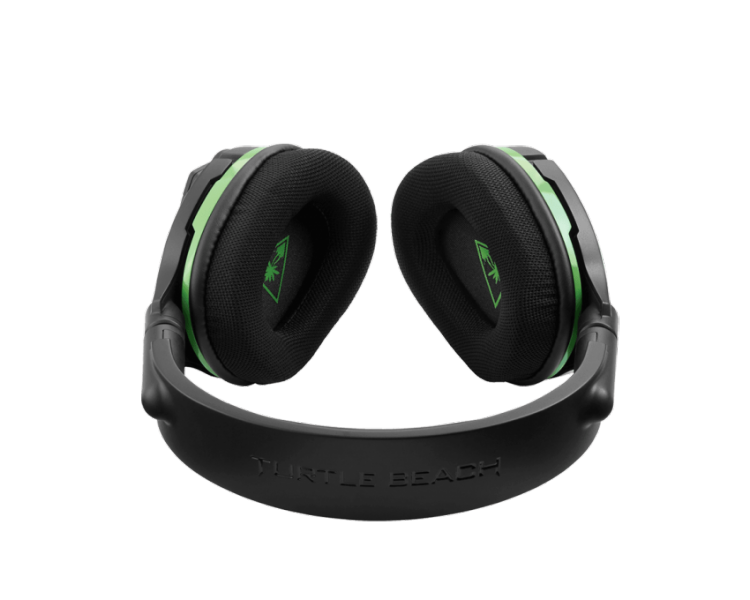 Not everyone can afford to go high end, nor does everyone care about audio enough to invest heavily into a premium headset. I'm not an audio snob by any means, but I can tell the difference between a cheap tinny sounding speaker and a high end one with clarity. For most, settling on a mid-range headset is sufficient, as you'll get much better audio than your TV speakers or soundbar, plus you get the added benefit of being able to play with loud volume while others sleep. Online plays a big part of gaming these days as well, so having a microphone that projects your voice with clarity is also paramount, as you don't want people muting you for having a crackling voice.

With an MSRP of $129.99 CAD / $89.99 USD, Turtle Beach has placed their new Stealth 600's right in that sweet spot of quality for value price point, the question though is that if the price justifies its quality and features. Don't be fooled by its overly plastic presentation, as the Stealth 600 has a few tricks up its sleeves to entice you to purchase it over the competition. I'll go into detail about the ProSpecs design that allows relief for glasses wearers, the Windows Sonic surround sound, and even the new flip style of microphone, but the real star of the show with the Stealth 600's is that is utilizes a 100% wireless connection to your Xbox One. That's right, no wires, no dongles, no docks; pure wireless, finally.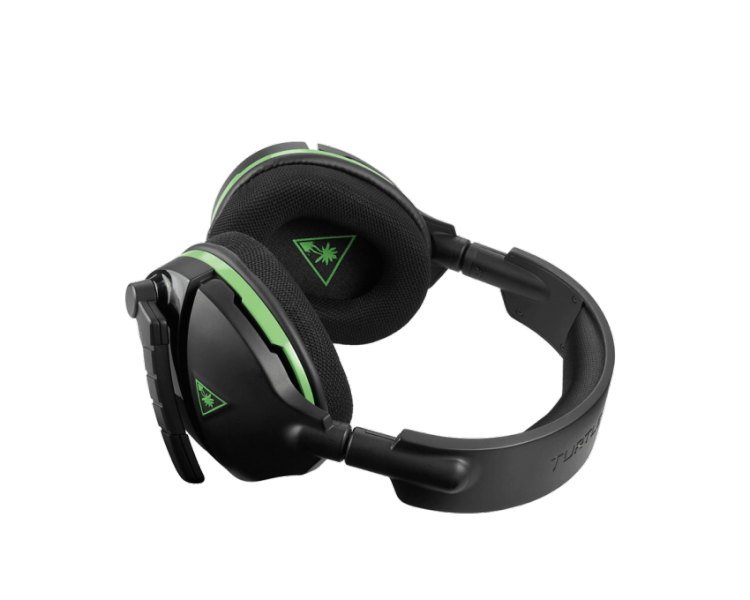 As you open the box you'll notice it's barren like other Turtle Beach headsets, as you just get your headset, USB charging cable, Quick Start Guide and the ever important, Turtle Beach sticker. Sure, opening a Turtle Beach headset may not be as exciting as others, or feel as premium, but that's not why you're here, as you want to know how it looks, feels, and most importantly, sounds. With large 50mm speakers and over the ear cups, wearing the Stealth 600's for hours at a time never becomes uncomfortable.

The whole headset is quite light, most likely due to its plastic casing and materials. So while it has that cheap plastic look, it is comfortable to wear and has lots of padding wherever it will touch your head. The benefit to the plastic used is that it's very durable, though I've not had it long enough to determine how prolonged stress will affect the durability. The earcups can extend but they are a little stiff to adjust, so once you find the perfect fit, you'll want to leave them as is.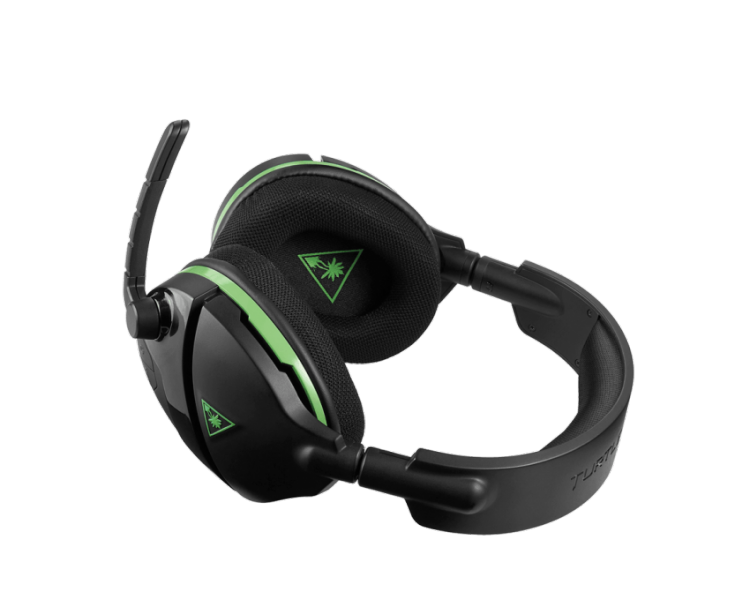 Comfort is a huge factor for me, as I tend to game more than the average user, so playing for 6-10 hours at a time isn't uncommon. If a headset becomes too heavy, hot, or cumbersome after a handful of continuous usage, it's almost a write off for me. Luckily I never had this issue with the Stealth 600's, as I somehow managed to binge watch hours of Netflix and game, even forgetting I was using the headphones at one point. I like the tilting and rotating earcups, as it's easier to get that perfect fit on your head and also allows them to store away flat.

The cups themselves are not leather, but a plush mesh material instead. I actually prefer this style, as while leather is very comfortable, my ears tend to warm up very quickly with those, so having a breathable mesh was welcomed. My ears never become warm, even after a Neflix marathon, so there's no worry about them becoming hot like with leather cups.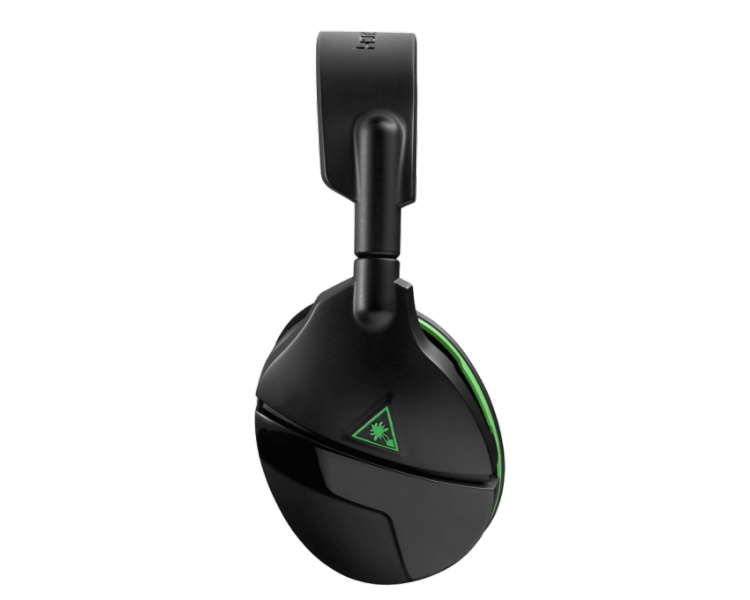 I've played a handful of games, from Assassin's Creed Origins, Forza Horizon 3 to a handful of smaller indie titles. I could hear many smaller details in Origins and cars in Horizon 3 sounded fantastic. Watching hours of Netflix was no problem, as dialogue sounded clear, explosions loud, and had a warm tonality to the overall experience. These headphones go quite loud, so I did have to turn them down from the maximum volume, as having it cranked the whole way tended to have some minor distortion; nothing major, but it feels as though it's meant to be listened to at normal levels, not extremely high.

Where the Stealth 600 really shines is with its true wireless capability. It dawned on me that I've never had a fully wireless headset before, as usually there's always some dongle plugged into the console, a wire going to the controller, or a dock/receiver plugged in somewhere. Not here though, as there's no microphone cord, no dongle, no dock. These are finally truly wireless and connects directly to your Xbox One much like how you sync a controller.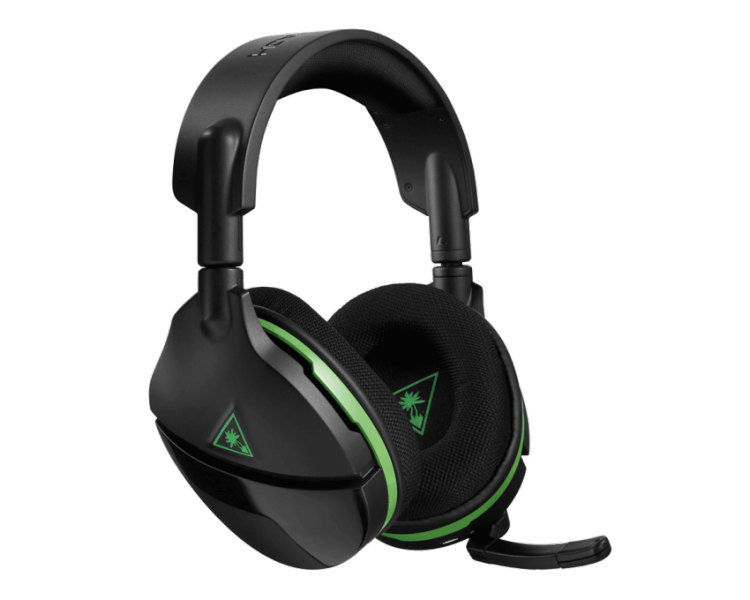 The fact I had to do no setup, no figuring out what cable goes where, or have my headset attached via a cable to the controller, was a dream come true. It doesn't get any simpler than this and I don't know if I'll be able to go back anytime soon. The range is great, as I was able to go to the kitchen and grab a snack with the background audio still playing uninterrupted. I think at one point I even went to the bathroom with them still on, but my hygiene is beyond the point, the fact is that I was able to go from room to room without a single signal drop was impressive. Obviously there's a range, but for my apartment setup, I can almost be anywhere and still hear everything.

The only downfall to this completely wireless setup is that there is no option for a wired connection should the need arise. If you run out of battery mid game, you have to charge it and are unable to use it in the meantime. Having a way to use it while connected via USB would have been welcomed. Luckily the battery life is excellent, boasting a 15 hour charge, so as long as you remember to charge it when you're done, you shouldn't ever run into it dying on you. I've not been able to use it 15 hours straight to test its claim, but I've never had it die on me yet. I just wish the cable that was included was much longer, as the one that is included is embarrassingly short, resulting in me simply using one of my other USB charger cables instead.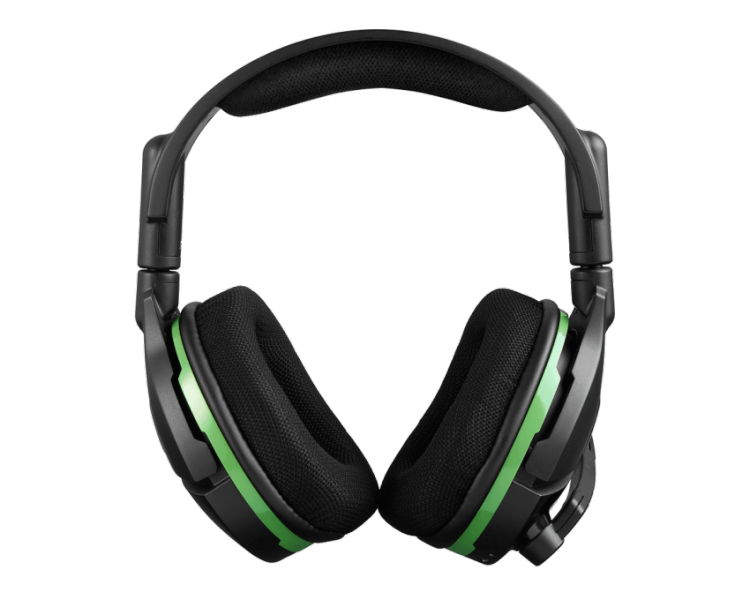 If I'm gaming on my Xbox One, even if I'm not playing in an online game, I'm generally always in a party, chatting with friends while we play our own games, so having a clear and loud microphone is important to me as well. From the people I've partied up with, they all said my voice was very clear and I sounded normal volume wise, as I had an issue with a different headset I used to use where my voice was very quiet.

Normally I prefer the boom mics that are adjustable, as you don't want it capturing your open mouth breathing, nor be too far away to not hear what you're saying either, so I was a bit skeptical when I saw the Stealth 600 uses a rigid microphone. By default the mic is flipped up and blends in with the headset, also acting as a mute when in this placement. I do like how there's a beep to indicate that you've flipped the mic up and it is now muted, again, which was an issue I had with that was missing from another headset I used previously.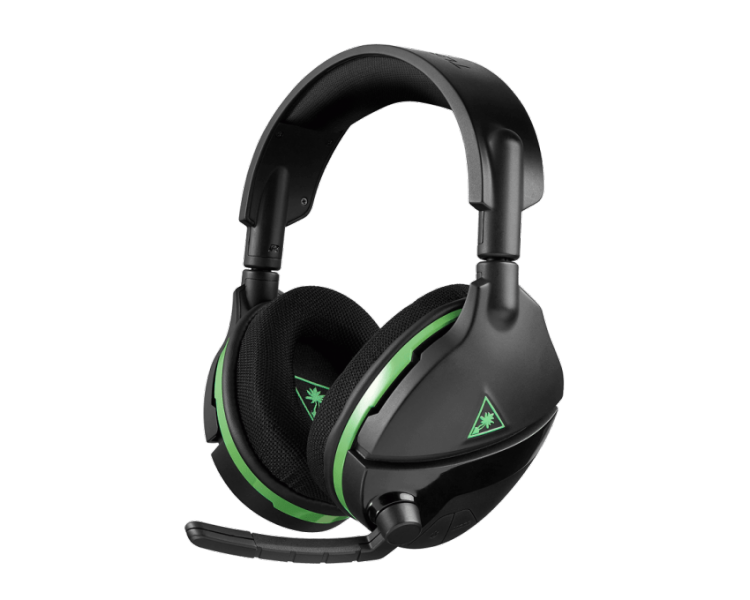 Flip down the mic and it will capture audio. The boom seems short and I was worried it wouldn't pick my voice up well, as I'm usually a quiet talker, but each friend said they heard me loud and clear. If you really want to see how you sound, you can even do a microphone monitor, allowing you to hear yourself so you don't need to shout to your teammates.

On the rear of the same cup is all of your controls, including 2 dials for volume. One for game audio and the other for chat. I like these individual dials, as I was able to set my game volume to the exact level I wanted and then adjust the game chat on the fly as needed depending on which friends I had in my party or not.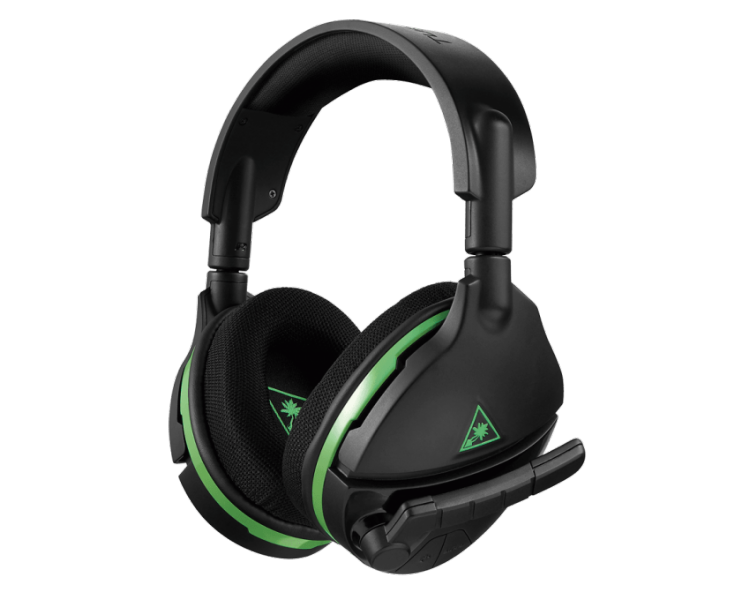 While there's no way to play with and customize the EQ settings, there are 4 included presets that should cater to your media and preference. Choose from Bass Boost, Signature Sound, Treble Boost and Vocal Boost, each with their own distinct sound tonality. Doing so is simply done by pressing the button the back of the cup, and each setting is represented by a single to 4 beeps, based on which one you're selecting. I wish that instead of a beep it said vocally which setting it was, as you need to take a few moments to play something in each setting to find out which one you're currently on. Not a deal breaker by any means, but it would have been a great inclusion.

While you won't have true 5.1 or 7.1 in a headset, due to its housing and design, it turns out you can simulate it with a lot of accuracy though, partly in thanks to the new addition of Windows Sonic for Headphones on Xbox One. This is a free solution that simulates surround sound in a headphone, simply enabled by choosing it in the audio settings on your console. The Stealth 600 also supports the new Dolby Atmos for Headphones as well, but that incurs an extra cost on the console side. This simulated surround from Windows Sonic is a great addition and really makes it appear as if you have true surround system in your headphones, giving you a slight advantage against those that don't.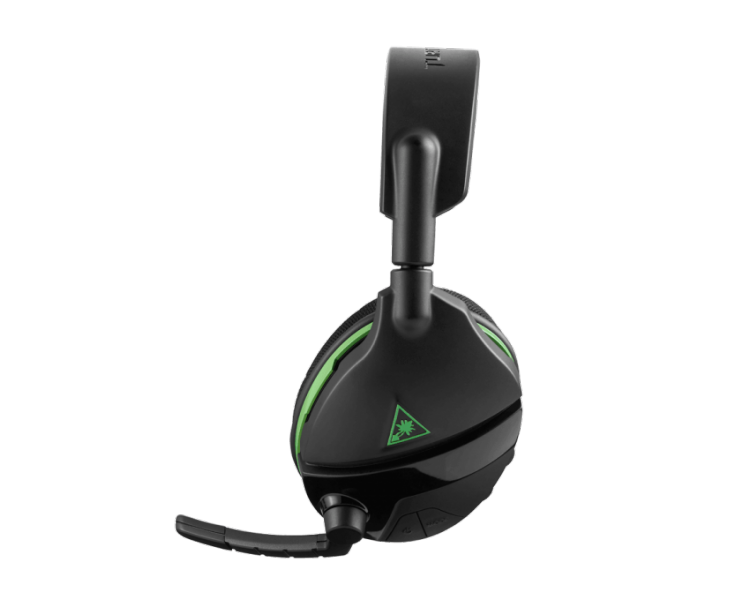 Interestingly, there's a Superhuman Hearing setting also available, which is supposed to give you a competitive edge by hearing the finer sounds like footsteps, reloads, etc more prominently. From what I can tell, the bass has been almost eliminated and the treble turned way up, so in theory this should help you with hearing distinct sounds clearer, but I didn't find that the case at all. I personally like a little extra bass, so this sounded a little tinny for my liking. Some may find it helpful in specific games, but it dumbed a lot of the audio experience for me, so I simply don't use it.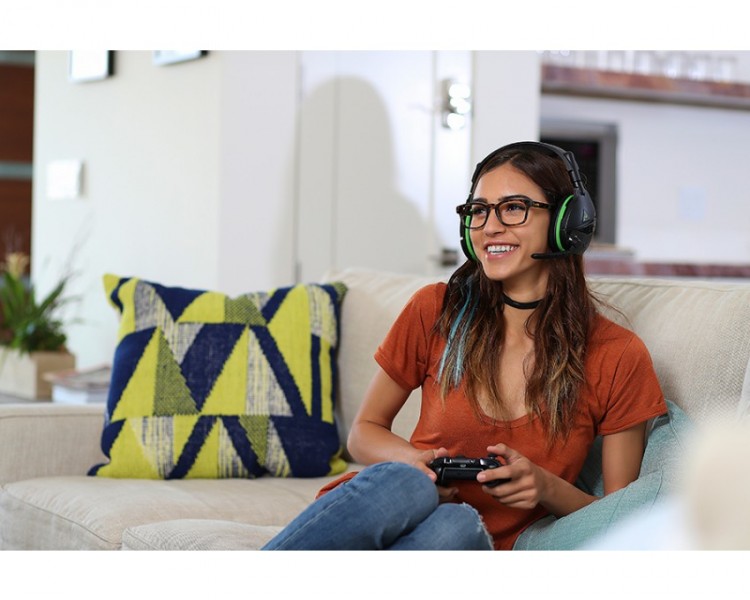 Included with the Stealth 600 is the Turtle Beach ProSpecs Glasses Relief System that allows for glasses wearers to not have the bands get crushed up against their faces. The soft mesh earcups already help with this, but there is a tiny section of the cups that appears to have some of the foam precisely removed, so that when you are wearing them with your glasses, the bands will rest in these grooves, alleviating any pressure you'd normally feel. I don't wear glasses but I tried it with some sunglasses to simply see if it made a large difference, but I don't wear them enough to make a fair judgement to determine if this is revolutionary or not.

I initially judged the headset by its looks, and while it does have a somewhat cheap plastic look and feel to them, the usage and comfort is fantastic. The sound quality is great at its price point and the battery life is fantastic. Hands down though, the true wireless capability makes the Turtle Beach Stealth 600 one of the best bang-for-buck value wise, plus you'll never have to hassle around with a cable, dongle or station to get it working. If you're looking at headsets in this price range and want actual Xbox One wireless, then take a serious look at the Stealth 600's, as the positives far outweigh the few nitpicks.

Overall: 8.5/10