Call of Duty Black Ops 4 - Beta Impressions
by Adam Dileva






*co-written with Brent Roberts*

Well, Call of Duty: Black Ops 4 had its first beta this last weekend, giving fans a glimpse of its gameplay changes that's sure to have gamers on both sides of the argument of if they enjoy the new additions and changes or not. To have joined in on the beta, you had to have gotten a code from either preordering the full game or by many of the giveaways from publications/websites that offered. Luckily we were given a code or two to check out the beta and wanted to give our impressions about some of the biggest changes and additions to the same Call of Duty formula we've enjoyed for years.

It's core gunplay is still the Call of Duty you've come to know after all these years, but it has been sped up from the much slower pace than that of last year's WWII brought us, yet not as crazy as Infinite Warfare's wall running. And no, for those wondering, their highly anticipated foray into the Battle Royale scene, called Black out, wasn't included in this specific beta, though the app will automatically update to include it in September when that specific beta happens before launch.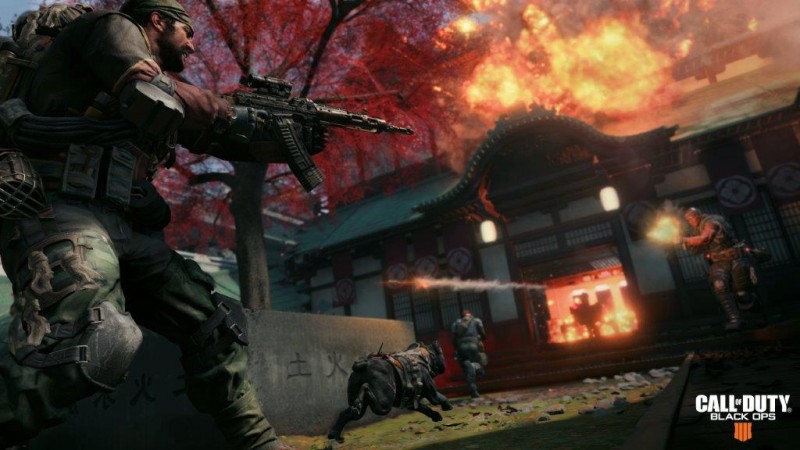 Right off the bat, one of the first things you'll have to fight isn't your opponent, but your selection cursor itself. Hopefully this will be addressed before the final launch, and by addressed I mean scrapped completely and instead have another selector tool used (D-Pad works). The reason this is a major issue is because of its sensitivity and the 'auto lock' that essentially snaps it to any item nearby, whether it's the one you wanted in the beginning or not. This whole 'gravitational pull' that the interactive objects have on the cursor means that you bring your cursor within its range and you'll have a hard time switching it out unless you literally start throwing your cursor all over the screen.

This is especially worthless when you figure you have only a limited amount of time before each match begins, so when you spend 80% of your time trying to position a hyper sensitive cursor, you won't be able to do essential things such as, oh I don't know, select a class, edit your weapon, design your loadout etc. Originally you get the feeling that you have to be gentle with the cursor because of it, so you start doing a 'driving miss daisy' with the cursor and then BAM, you get drawn into some Death Star gravitational pull You try to be gentle going out but then realize you can't move it, so you start increasing the power, and now you're looking like an escaped mental patient trying to just select a gun to alter the scope. If this system hasn't been addressed or (if I had my way) scrapped when the launch day arrives, it's going to put a massive hinderance in the enjoyment of the game considering you use it to select everything you want to do. How is it that of ALL things that you can mess up in game development, you try to be cute and add a cursor that moves like it's having a seizure, thus taking away from the enjoyment of the game?

The first major change I noticed in my beginning match was the ability to self-heal. Yes, you can refill your health if you don't get outright killed in action, as health no longer regenerates. There's a reason for this, which I'll delve into shortly, but basically it's because it's much harder to kill other players due to some severe unbalancing and abilities. Hopefully this will be addressed before launch, but if you find it much harder to kill opponents, don't fret, it's not just you.

Secondly, even after all these years, spawn flipping still hasn't been addressed. Every so often your spawn point will flip to the other side of the map, but it doesn't take into account where the other team is currently at, so you can sometimes flank enemies quite easily and even spawn camp if you wish, but on the flip side, this can happen to you, and will quite often.


Specialists:

While not a completely new idea to the series, specialists have a much bigger role now and almost forces a group composition, something you'd find in the likes of Overwatch. Each specialist has its own special ability that can use and they essentially have an 'ultimate' when you've scored enough points (though it doesn't need to be consecutive without a death like a score streak). Who you decide to play as can make a huge difference in your team's outcome, so experiment with each and learn how everyone can be utilized as a team to win. If you don't bother to use their abilities at the most opportune times, then you'll most likely be defeated, as they can be quite game changing.

For example, I favor the medic character, Crash, so when my Right Bumper ability is ready, I'm able to drop an ammo pack for my team that can pick up specialized ammo providing bonus score points. My ultimate though will heal my whole team, regardless of distance, while also boosting their max health for that life. Yes, there are life bars now above players' heads, so you can see how much health they have left; another drastic change.

Another specialist, Seraph, allows for deployment of a beacon that can be used by your team to spawn at, separate than the default spawns, a hugely viable option if used properly to flank and surprise opponents. Recon allows you to stick a sensor dart on a surface, revealing enemies on the minimap in a small area, great for objective based modes or high traffic areas. Torque can drop barbed wire, which will not only damage enemies, but slow them as well. There are other specialists as well, each with their own unique abilities, so making a fluid team composition will now play a large part in winning, not just your loadouts. It's hard to ignore the Overwatch influence, but it still mostly feels like classic Call of Duty.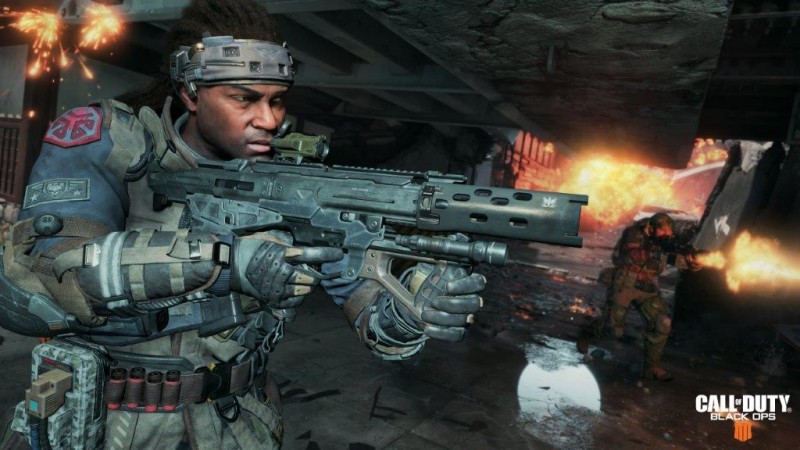 What I did enjoy was the fact that abilities weren't tied to your score streak (which is still present of course), so in most matches you should be able to use your ability and special at least once, and obviously more if you're able to rack up more points and kills. Your regular ability mapped to RB will most likely be usable a half dozen times in a match, but your 'super' ability will require a lot more points to fill and execute.

Yes it's beta, but again, there are some seriously overpowered and unbalanced specialists and abilities right now. For example, one specialist has a dog that can be summoned to seek out and kill enemies. We've seen the dogs in previous games before, but wow, I swear these are way more powerful. They take a bunch of bullets to stop and can easily 1-hit kill you without much trouble. The same goes for the character that can use a riot shield as an ability. The issue here is that he's also able to shoot his pistol while also behind the shield through a special opening. Cool idea, but infuriating to go up against.

So you've chosen your specialist that you're happy with and that suits your playstyle, so now you need to pick your loadout. This is like picking your "class", by choosing a sniper, SMG, LMG, shotgun and more. Even though you may have picked Recon for your character, that doesn't mean you can't also wield a shotgun or LMG, so specialists aren't tied to a specific type of weapon or perks by any means. There's certainly going to be a meta about which characters are the best counter for each other, on top of loadout combinations.

Once you hit level 5, you're able to create your own custom class, choosing your weapons, perks, score streaks, attachments and more. Just like typical Call of Duty fashion, the more you use your weapons the more they will level up, unlocking more attachments to become proficient with. With the specialist roles now implemented, you're going to want specific loadouts saved for specific situations and counters, as you might need recon for one enemy composition or other abilities to fight back in a losing battle.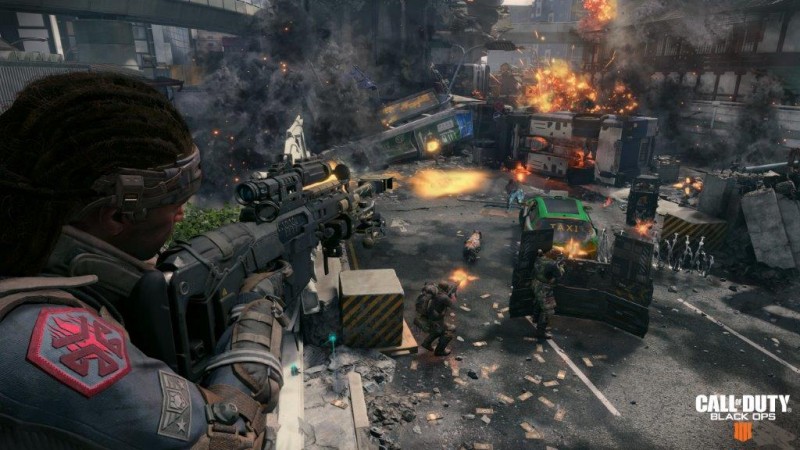 One of the gadgets that you can choose is armor for your character. This is what I believe has changed the game dramatically, as it gives you essentially a large amount of more health. Sure, there are counters, like armor piercing rounds, but that means you're going to need to permanently have to equip those in an attachment slot, which you don't get many of. It seems I'm not the only one that noticed this drastic change, and I hope Treyarch balances this before launch, but it sure makes getting kills a lot tougher (as there was no Hardcore mode to play in the beta).

I quite like the inclusion of health bars, as it gives a visual indicator of how much damage you've done and/or need to do to kill an enemy. It's new, and people generally don't like change, but this is one I can get behind. The usable health replenishment ability takes some getting used to, and strategy, as it will take time to perform, much like a reload, so you need to time it well in a hectic firefight; it's saved me from many deaths though already.

The beta is a beta for reason, to test performance, gameplay and garner feedback. For what it was, we enjoyed the weekend with many hours of Black Ops 4, even with its balance issues and minor performance issues, but it's a beta, and not completely indicative of the final product that will launch in October. The real question on everyone's mind is how the Blackout mode is going to be, as I believe that's going to be the make or break for this Call of Duty since the developers have decided to forgo any traditional single player campaign this time around.