Turtle Beach Elite Pro 2 Headset + SuperAmp Review
by Kirby Yablonski







Features

- 50mm Nanoclear Speakers w/ Neodymium Magnets
- Speaker Response: 12Hz - 20kHz
- Xbox One & Windows 10 Ready
- Variable Mic Monitoring
- Bluetooth Connectivity
- USB Plug Connection
- Over Ear, Athletic Fabric, Leather & Cooling Gel-Infused Memory Foam
- ProSpecs Glasses Relief System

Gaming headsets are becoming ever so important for video gamers. One such company who makes a wide selection of them is Turtle Beach. I have been using Turtle Beach's newest esports quality gaming headset for the past few weeks, the Elite Pro 2 + Super Amp. This is a wired headset (versus wireless), but for good reason, as there is zero delay in sound getting to the headset. It has been designed with esports teams in mind and Turtle Beach even worked with esports teams Optic Gaming and Splyce when designing the Elite Pro 2. As a side note, when I met with Turtle Beach at PAX West 2018, I spoke with Nick Bourne, Director of Product Management and Partnerships, and when asked he told me that the headset has been in development for about 6 years.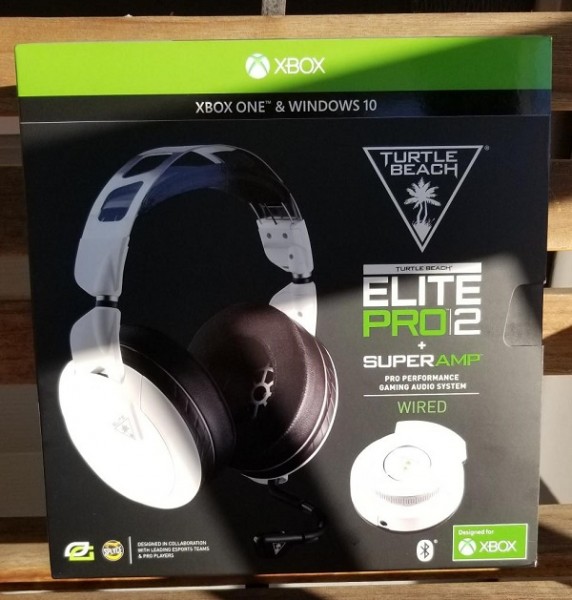 Inside the box you get the new headset, the Elite SuperAmp Audio Controller, a set of plain white magnetic speaker plates that are already on the headset (custom plates are coming in the future), a headset audio cable, mini USB power cable, and of course a quick start guide. What I really appreciate here is the fact that only the mini USB power cable needs to run to the SuperAmp. The previous Elite Pro headset required both a power cable and a toslink/fiber optic cable run to the mixer, but this time around you only need one cable from the Xbox One to the audio controller, and it's a long one too should you require it. You use the Xbox One's Windows Sonic surround sound option, or, for those that have it, you can use the Dolby Atmos setting, which is how I tested this headset most of the time.

The headset and SuperAmp are white in color and they really stand out, in a good way. The headset itself has nice over ear, athletic fabric, leather & cooling gel-infused memory foam that is black in color. They really do contrast the white earcups and the sliver steel headband. The new steel headband is durable self-adjusts when you put the headset on. I compared the Elite Pro 2 Headset to the original Elite Pro, and I have to say that it is a lighter headset; however, it still does have a bit of weight to it, but it is not noticeable during gaming sessions.

I found myself reviewing games at the same time I was reviewing the headset, so I put in some long hours, the longest being about 6-7 hours. I did take them off during the extremely long sessions, but I can say that using them for a few hours at a time, my ears didn't heat up, nor did the padding feel hot or sweaty. The memory foam earcups did a good job of keeping noise out, as many times my wife or kids had to come right up to me to get my attention. They are not noise cancelling headphones, and very loud sounds can get in, but they are muffled. Overall, they are good at keeping the noise in and external noise out.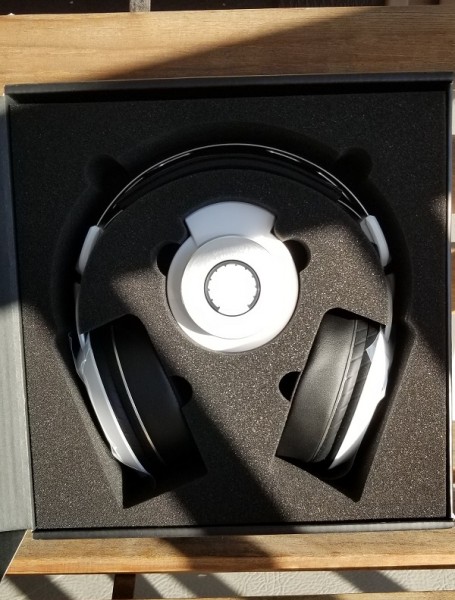 The Elite Pro 2's has more than enough play in fitting over my head while providing a relatively tight but comfortable fit, even on my big head. To counter the issue of those who wear glasses, like me, Turtle Beach has once again implemented their ProSpec Glasses Relief System; however, it's much easier to use. The foam earcups are magnetic this time around, so just pull them off, adjust the little tab that makes the indentation in the foam where your glasses go, and snap them back in. I have always loved this system and once again it is well implemented.

The SuperAmp is small, but don't let size fool you as there is a lot of technology in it. Nick from Turtle Beach stated that its not just a pass through, as it takes commands from the Turtle Beach Audio Hub, an app that is available on Android and iOS. Nick also said that without the app, the SuperAmp wouldn't be what it is. I was skeptical of what an 'app' could do for a headset, but after using I admit I was wrong. By passing the commands and adjustments to the SuperAmp, there is no need for a separate 'mixer' to do this. You can control the game and chat mix and turn on such things as SuperHuman Hearing and Chat Boost for your device to name a few things. If you are a content creator, you have control of the stream out game level as well as the stream out mic level.

The SuperAmp also has separate settings for different genres of games, such as FPS games, indie games, battle royale games and racing games. There is also a streamer mode. I played around with these and I heard some sound differences, but it was nothing 'ear shattering'; however, to hear the subtle differences was interesting. Finally, once you choose your genre preset mode, you again have some preset options to choose from, including signature sound, bass boost, bass and treble boost, or vocal boost. These are great depending on what mood you are in, or what kind of game you are playing. I stayed in signature mode, as who am I to question the maker of the headset and the EQ settings they provide.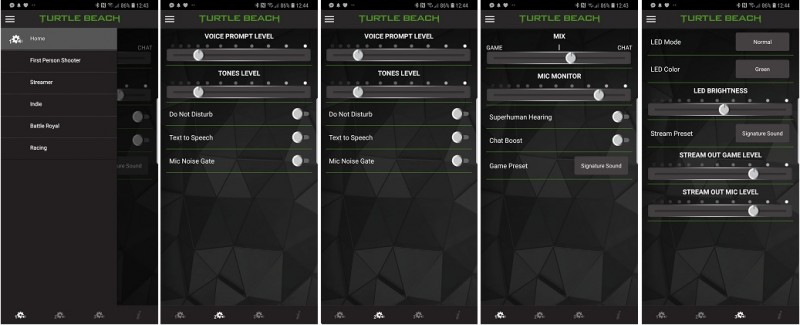 The SuperAmp controls the volume going to your Elite Pro 2 headset. There is a dial on the top and a white LED circular bar indicates the volume you are at. If there was one issue here it is that the LED light is somewhat bright, so when you see it going up, there is a bit of light that bleeds out and makes it somewhat hard to see exactly where your volume is set. There is also a Turtle Beach symbol in the middle of the dial that is green when your mic is on, and red when it is muted.

Speaking of the microphone, it is a noise cancelling mic, and it works very well. We have recently gotten a new puppy, and well, she has a few accidents now and then and we have had to use our portable carpet cleaner to clean a few of them. When using it outside my office, with the door open, no one I was online with could really hear the cleaning machine, which is quite loud. As for the quality of my voice, no one had any issues at all hearing me, and they said I was loud and clear. The mic is also detachable should you just want to play a game on your own and not chat online. Kudos to the engineers on this mic, as is seems to be one of the better ones I have used.

One quick note, as you are connected by Bluetooth and you are using your phone as the device, you can take calls while you are gaming. The quick start guide has all the instructions to do so.

For this headset review I played a lot of Destiny 2: Forsaken and Forza Horizon 4. These two games really have excellent audio features, and I have to say that when using the Elite Pro 2 + SuperAmp, I picked up on so many details in each game that I was thoroughly impressed. I also checked out Ori and the Blind Forest: Definitive Edition, as I wanted one more game to listen to.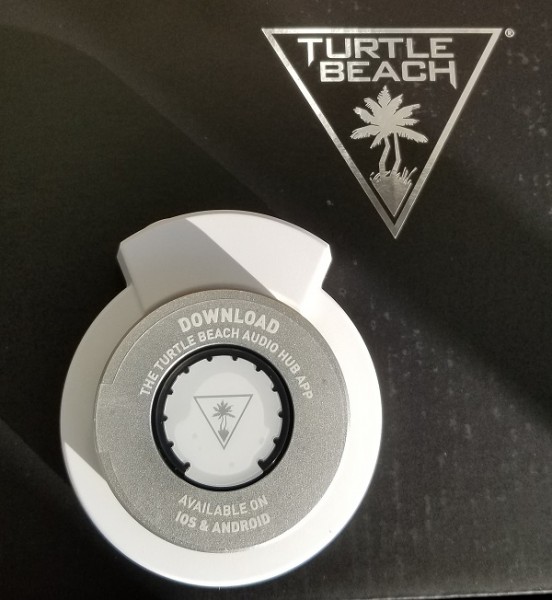 In terms of Destiny 2: Forsaken, all the audio that played through the speakers seemed to surround me. I don't mean surround sound in the typical sense, it's just that I felt that I was in the middle of the sound. The symphonic soundtrack was amazing, from the lows to the highs, it made an impact. Weapons sounded like they had impact and all the action managed have a surround sound effect now and then, with enemy sounds, and even battles, being localized. There were even sound that I hadn't heard before. One such example was when playing as my Warlock and I would create a healing rift, when it ran out, you could hear what I could best describe was the animated sound of someone taking a bite out of an apple. I hadn't heard it before, but it was very noticeable when using the Elite Pro 2.

When playing Forza Horizon 4, the sound was quite impressive. The stars of the Forza Horizon series are the cars and the music. I loved how great the cars sounded, from hearing the different roars of different car engines to how the sounds outside the car were so audible. From the splash of crossing a creek or shallow body of water, scraping up against a stone fence, crashing through a gate, to when you are sitting idle birds chirping ever so loudly. As for the music, sounding great when racing. The various genres did their job, from EDM, techno, rock, and even classical, they all sound good. The sounds of bass heavy music thumped away on the 50mm speakers, while on the other end of the spectrum, the classical music filled the audio air with all the instrument used to record it. For example, a track like Flight of the Bumble Bee had its own presence and sounded 'full', and I enjoyed racing to it.

I thought I'd test Ori and the Blind Forest: Definitive Edition. I had played the original, but I thought I'd go back and play some of the new version. I forgot that the game started so sad, but during the prologue I was surrounded by beautiful music, and of course Ori's 'fathers' narrative. Once I took control of Ori more details became present, such as the sounds of the Ori's footsteps were very audible, and the sound of Ori's weapon to the sound the wind, and of course the music, it was really enjoyable. I have to say that every sound that was engineered for the game was very noticeable, right down to the little details on the Elite Pro 2.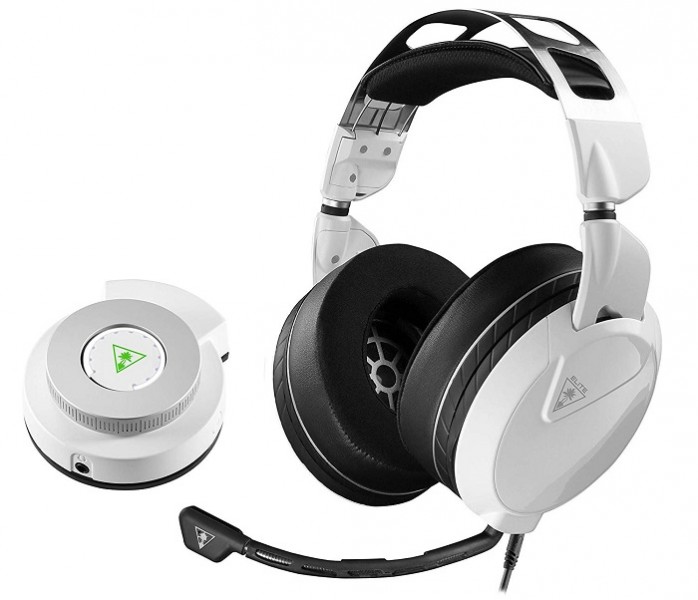 Now, these headphones are pretty much designed for gaming in mind, and this is evident when you go into the Turtle Beach Hub (app) and see that there is no option for music or movies. I played a bit of Spotify music on various gaming pre-settings. All the different genres I listened sounded solid, with thumping bass when needed to clear mids and highs. The Elite Pro 2 doesn't go as loud as some headsets I have used, but the clarity and detailed sound far outweighs any volume issues. The max volume really is clean, and doesn't hurt your ears by forcing any of the sound to reach a volume that can be distorted and hurt your ears.

So, what is my overall impression? I must go back a few days ago to when I was playing Destiny 2 with my brother-in-law. As were playing I said to him "These are probably one of the best pairs of gaming headsets I have ever used". As I sit here typing up this review, I have to say they indeed are. The amount of clarity, detail and the feeling of being in the middle of all the action, no matter what you are playing, is very evident. The Turtle Beach Audio Hub app is also very useful and full of great options. And finally, the headset is comfortable, and although heavier than some, it is wearable for long periods of gaming. If you have the money ($249.99 USD) and are serious about gaming, this is one headset you shouldn't ignore.


OVERALL SCORE - 9.5