Review: LucidSound LS35X - Xbox One Wireless Headset
by Kirby Yablonski









Features

- Speaker Size: 50mm
- Power Output: 70mW 32ohm per channel
- Frequency Response: 20 - 20,000 Hz
- Characteristic SPL: 97 +/-3dB
- Ear Coupling: Over-Ear (circumaural)
- Battery Life: Up to 15 hours
- Inputs [Headset]: 3.5mm Analog, USB Charging (micro USB)
- Wireless Range: 30ft
- Weight: 396g / 14oz

Over the past month or so I have been putting LucidSound's newest wireless headset for the Xbox One, the LS35X, through its paces. I am a huge supporter of audio in video games as good sound can bring a game to life. LucidSound entered the market a couple of years ago, with some people from former headset maker Tritton involved. Their headsets to date have demonstrated a commitment to good sound, comfort, and affordability. Fast forward to the present, and they have released their first true wireless, and officially licensed, headset for the Xbox One, and I have to say they are a great sounding set of cans.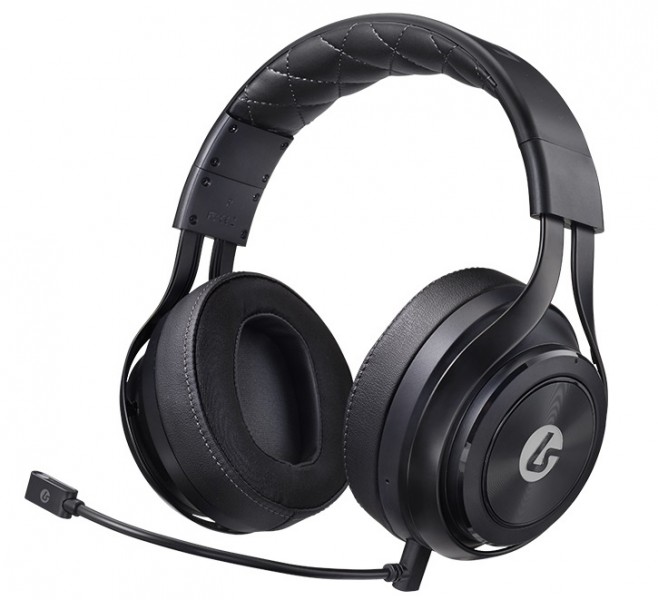 Inside the box you'll find the headset, instruction booklet, a 3.5mm cable for other devices (e.g. phone, tablet, etc.) and a charging cable. The retail review unit that LucidSound sent us also had a hard storage/travel case in the box, but I am not sure if this is a timed bonus or permanent one. The first thing you should do after taking the headset out of the box is use the micro-USB to USB charging cable and plug it into the headset and your computer, download the LucidSound app, and update the headset's firmware. When the headset was first released, LucidSound became aware of a few issues and they proceeded to release an update to fix the issues that had been identified.

The LS35X is quite a looker. It is all one colour, with the earcups having a nice shiny look and the LS logo emblazoned on each one. The foam on the earcups is trimmed in a leather-like material, with the actual area that rests on the sides of your head being a cloth material with cooling gel beneath. The headband is also covered with a leather-like material, and the LucidSound logo on top. You'll find that the LS35X's frame is metal, allowing durability and strength. The earcups can be swiveled so you can take it off and put it on your neck.

I have used the LS35X for some marathon gaming sessions of up to 6+ hours. I blame Destiny 2`s Forsaken DLC as well as the recently released Black Armory content. During the marathon sessions, it never felt heavy and my ears managed to not 'overheat'. I would presume that the cooling gel is part of this fact. Sure, my ears got warm now and then, but not to the point where it was uncomfortable.

LucidSound aims for simplicity of use in many of their headsets and the LX35X is no different. They have managed to pack the user controls, from syncing to the Xbox One to controlling the volume and chat/game sound mix, into something that is easy to use.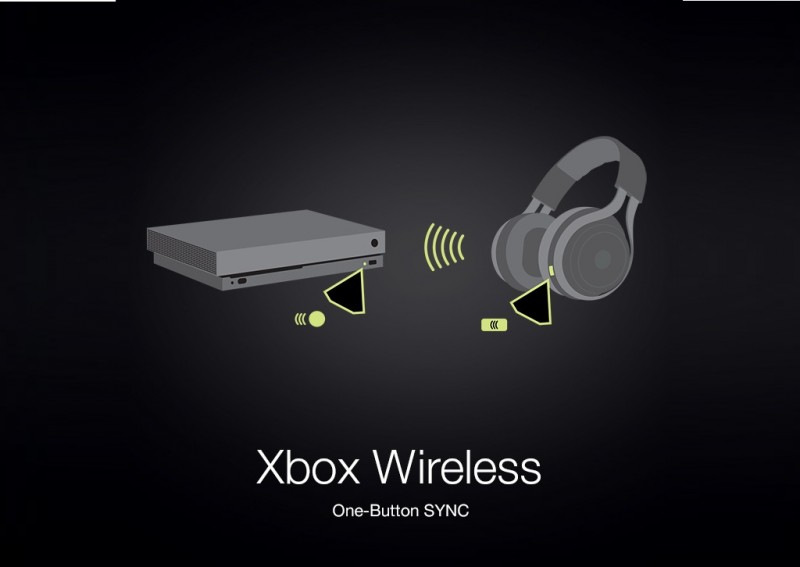 To sync your headset to your Xbox One simply press the sync button on your console then hold the sync button down on the headset, and boom, you're done (you can also sync it to the Xbox Adapter for PC, or those PC's that have the Xbox wireless tech built in). It is indeed as simple as the image above. Controlling the features of your headset is just as easy. Each earcup has a ring (dial) that surrounds the whole cup. The left ring controls the overall volume while the right ring controls the volume mix between chat and game sound. The rings are quite intuitive and they have a minimum/maximum level where they stop. The LS logo on each cup is also functional as they are actually buttons. The left earcup button mutes game sound while the right earcup button mutes the microphone. The microphone lights up when it is muted and the light turns off when unmuted.

The LS35X does have voice monitoring, which is a plus. The downside to this feature is that it is not adjustable. I found that hearing my own voice was dependent on the volume I had the headset at, as well as the levels for the mix of chat/game sound. Not being able to adjust the actual voice monitoring level was strange, as other headphones allow you to do this.

So, how do the LS35X's sound? Well, I would have to say they sound great. I usually have a repertoire of games that I use when putting a headset though its paces. Two games in that group are Destiny 2 and Forza Horizon 4. I also play a newer game that may be of interest to me at that time too. For the latter it was the Spyro Reignited Trilogy. I also use the Dolby Atmos for Headphones setting of the Xbox One.

I have always enjoyed the symphonic music of the Destiny franchise, and that includes the recently released Forsaken content, and hearing the newer music come to life in these headphones was quite satisfying given that, in simple terms, it sounded balanced and full. In regards to the audio detail as a whole, as the LS35X comes close, but not on par, with what I consider my reference gaming headphones, the Elite Pro 2 & SuperAmp combo that are wired. When using the LS35X's, explosions boom, weapon sounds are distinctive, and environmental effects, from your guardians feet crunching snow as you walk to that of a waterfall flowing, are all clear, separate, and distinct. I continued to hear finer details too, including such things as the sound of my Warlock's healing well run out and the unique sound of loading of each weapon.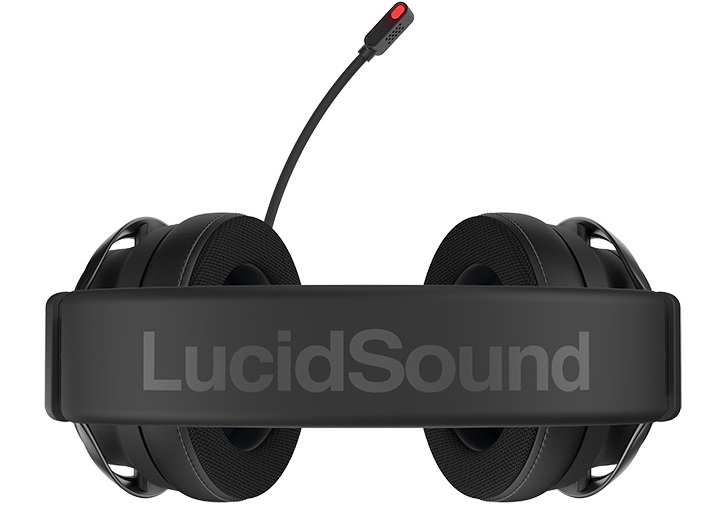 As for Forza Horizon 4, the game's sound comes through the 50mm drivers crisply and clearly. From the roar of a classic muscle car, the whine of an exotic Italian sports car, to the wind you would hear when driving something as unique as an Ariel Atom, it's all there. As for the game's new locale, Britain, you'll hear the changes in sound when driving on gravel, tarmac or through water to the various, and weather specific sounds, that each season has when it changes (winter is my fave). This game is also notable for its' music, and I have to say that every genre sounded good, from bass heavy EDM, guitar riffs during classic rock and roll, to the combination of instruments heard on the channel that features classical music.

Finally, playing the recently remastered Spyro trilogy was a treat. Seeing that cute purple dragon was complemented by the sound of the upbeat and updated music that was clearly reproduced, the sound of Spyro running around and dispatching enemies, to the sounds of the creatively designed environments to the various enemies you encounter. I noted that everything was discernable and without any issues. To be honest, I quite enjoyed the more personal and immersive experience of the headphones when playing this game.

Surround sound effects, using the Dolby Atmos setting, allowed for some very convincing directional sound to be conveyed in all the games I played. For example, in Forza Horizon 4 you'll notice a slight difference in the sound of cars coming from behind you and then to the side of you, whereas in Destiny 2, you could hear enemies that sounded like they were actually coming up from behind. Sure, it's not like you have an extra set of speakers, but there is hint of rear sound, and you definitely feel like you are in the middle of the action given the detail of the sound(s) in the LS35X.

When playing online, people heard me loud and clear, and I had zero issues hearing them too. Finding the right game/chat mix level was simple with the ring on the right cup, and finding a comfortable overall volume was easy to do too. The ring on each earcup is very natural to use, and finding the right levels for everything easy to do on the fly. Being able to mute your microphone with the touch of a button on the side of the earcup becomes second nature and the light on the mic, indicating mute on/off, is a bonus.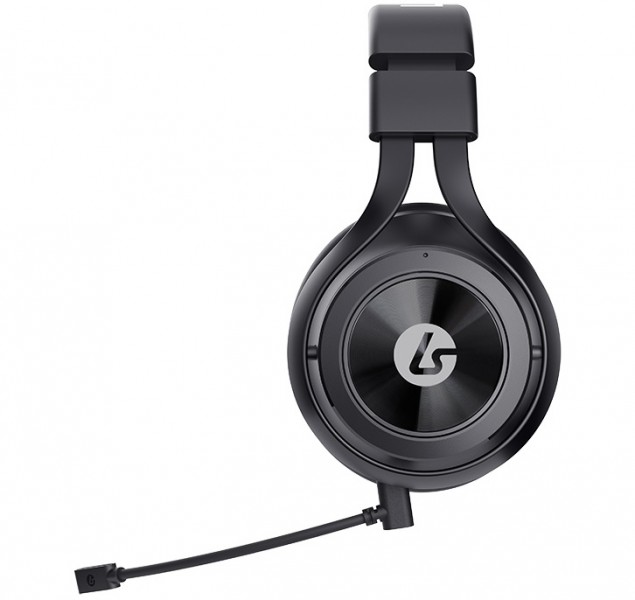 LucidSound claims that the LS35X can last up to 15 hours on a single charge. I'd say that the 15 hour assessment is accurate, and if anything, maybe on the safe side, given I have only had to charge them two or three times since I started using them and I am pretty sure I've gamed over 45 hours with them. As for its wireless range, I have to say that again I was impressed, as I was able to go from one end of my house to another, and didn't lose game sound or chat.

Now, the Xbox One is a pretty good music, media, and/or movie player. I didn't put the LS35X through the rigorous paces in this area I did with gaming, but rest assured, music sounds pretty good, with no notable distortion. As for movies, they sounded good too, with dialog being crisp, not muddy, sound effects being fairly impactful and soundtracks sounding good while not being overbearing (I watched Marvel Avengers Infinity War and Guardians of the Galaxy 2). Should you use this headset outside of just gaming, rest assured you will enjoy non-gaming material's sound on it.

While it may look I am gushing over this headset, you'd almost be right, but there are a few things that should be noted that I found when using them.

First off, the headset didn`t feel as snug as it could of. While they were very comfortable, I noticed when I lightly shook my head they moved quite a bit, and even felt like they could fall off. Now, this was me purposely shaking my head, so just sitting and playing, and moving normally, shouldn't result in them falling off, but still, they didn`t feel as snug as other headsets I have reviewed. Another issue that I noted is that the microphone is good, too good to be honest. My reference headphones filter out background noise quite well, including when my kids are yelling downstairs in the kitchen or family room. The LS35X on the other hand managed to pick up too much background noise for my liking, including my kids yelling downstairs away from my home office. You`ll have to be cognizant of this when using them, so others don't hear what is going on around you. Finally, the LS35X does not have any separate audio settings. LucidSound says that there have what they call "Precisely Adjusted Tonal Balance". Yes, they sound great, but some other headsets do offer multiple audio settings for specific genres or tastes. That being said, I recognize that LucidSound has a team of audio experts who design their products, so they probably know what it takes, audio engineering wise, and how to tune a headset to sound good, which this one does.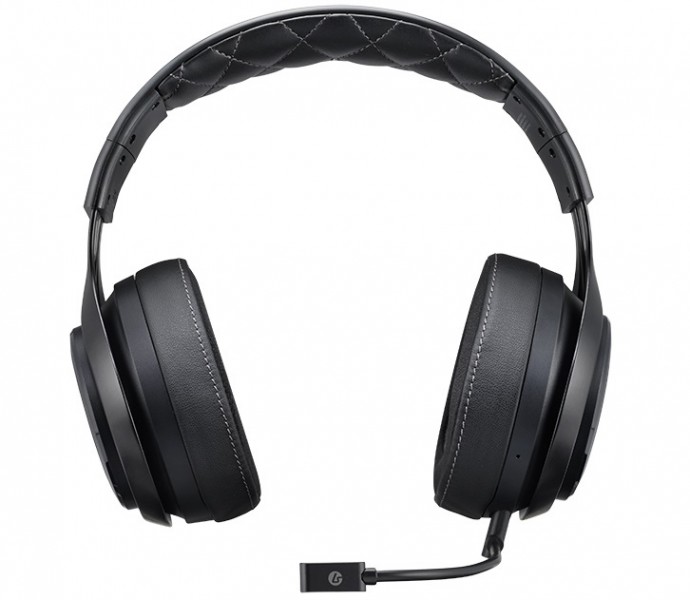 So, what are my final thoughts? Well, I think that LucidSound has made quite the case for the LS35X to be considered one the best sounding wireless headsets for the Xbox One. This is quite a compliment, in my opinion, given the other offerings out there from other companies. Despite my minor gripes, they have produced a product that looks great, feels great, is comfortable to wear, and most importantly, sounds great. You can't go wrong if you pick up this headset, as you won't be disappointed.



Overall Score: 9/10