Mobile Edge Core Backpack - Designed for Gamers
by Adam Dileva








SKU: MECGBPV1
Color: Black (with red accent)
Material: Ballistic Nylon
Product Weight: 5.0 lbs.
Fits Laptops: Up To 17" - 18"
Product Dimensions: (wxhxd) 20" x 17" x 9"
Laptop Compartment: (wxhxd) 17" x 13" x 2"
Lifetime Warranty
MSRP: $129.99
Supplied for review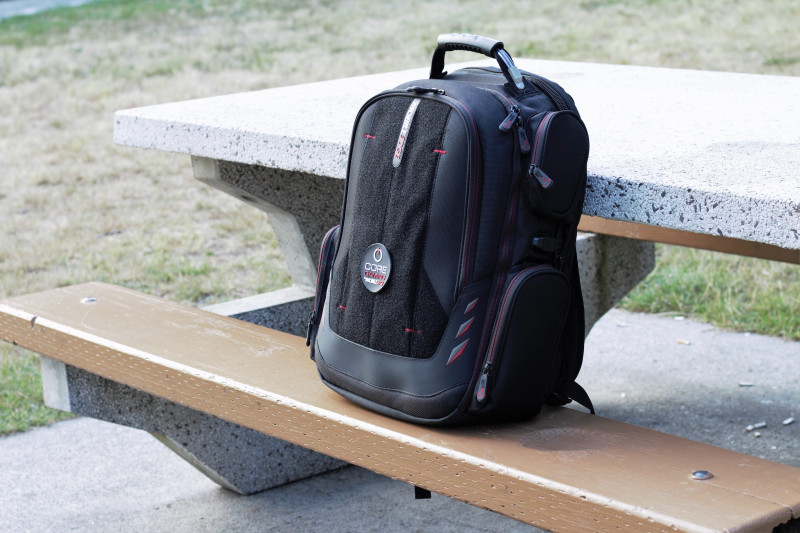 I have to say, I used to think all bags and backpacks were created equal. Sure, some were bigger and fancier, but they all had a simple purpose; to lug your stuff around. Whenever I went on a trip somewhere, I've been completely guilty of grabbing the first backpack I see in my closet, as I usually pack hours before, and just stuffing all the items I'm bringing along in without a care. Sure, when I take a flight I would pack my electronics and gaming stuff with a little more care, but I was really just dumping them in a generic backpack, hoping they would survive the travel without any damage. Then I got sent the Mobile Edge Core backpack, and now I know better; not all bags are created equal.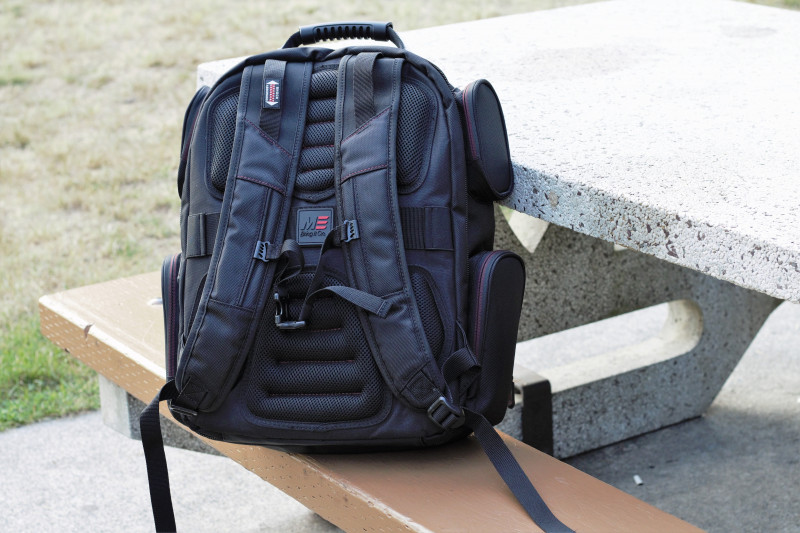 When I travel somewhere, being the gamer I am, I'm usually bringing an obscene amount of gadgets, electronics and cables with me to keep me entertained for when I'm not home. This includes my laptop, Surface Pro 2, phone, camera, power banks, headphones, Nintendo Switch, a plethora of cables, controllers and miscellaneous nick knacks. Hell, even sometimes my Xbox One if it's more than a few days. That being said, the backpacks I used to always bring my entertainment gadgets with me was always completely full without much organization, as I simply needed it all to fit and get from point A to point B.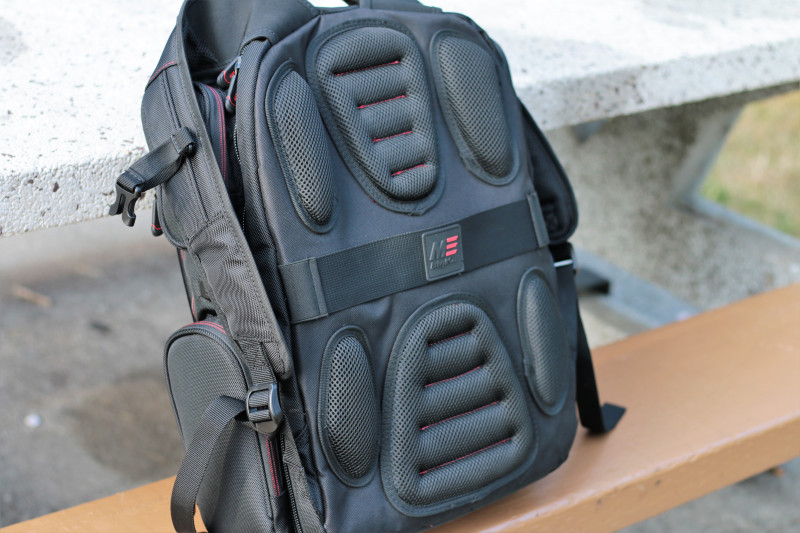 Enter the Mobile Edge Core backpack. Again, I thought all backpacks were essentially the same, but I was surprised with how focused the Core was with gamers in mind. Sure, you could place anything in the dozen or so pouches, pockets and compartments, which I've done, but it was clearly designed with gamers in mind that want to pack along all their tech with them in a safe and logical way. No longer do I need to place my Switch on top of my laptop with controllers pressing against them in a plastic bag, hoping my headphones won't get crushed, or packing multiple bags. With the Mobile Edge Core backpack, now I have a compartment for nearly every device I'm going to bring on my trips, and I know this bag is rugged enough to not only survive the trip, but have my devices arive safely as well.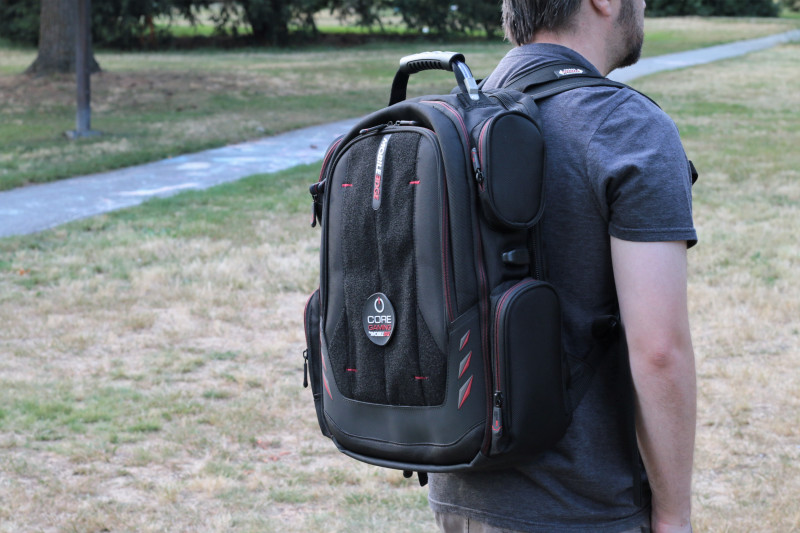 That's what needs to be talked about first; the build quality. I wish I knew how many backpacks I've gone through over the years from simple wear and tear. Not that I'm rough with them, but throwing them down at the end of a long day or trip, plus a handful of passes through an airport, and they usually wear out pretty quickly. The first thing I noticed about the Core backpack was its build quality. Made from a durable ballistic nylon, complete with firm stitching, I can already tell that this bag is going to last much longer than any of my previous ones. It looks premium, and feels like it as well.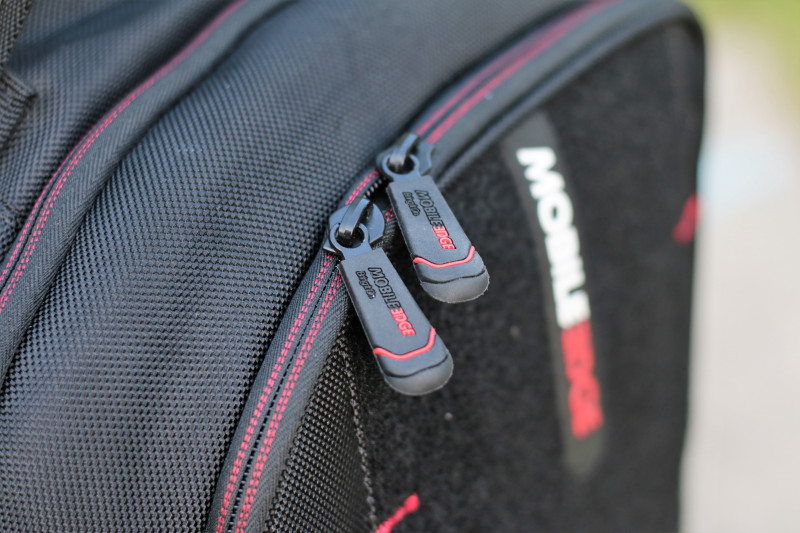 The shoulder straps are incredibly comfortable and padded, and even when I had it completely packed, it never felt heavy due to the weight distribution and ventilated back panel. There's also a trolley strap, something I initially overlooked, but this is very clever, as it's meant to be used when you sit the backpack on top of your suitcase luggage, going over the extended handle to keep it in place so it doesn't fall over. There's lot of great small ideas like this that make the Core backpack fantastic. You also won't have to worry about the top main handle from breaking or tearing, as it's reinforced with a wire inside the casing, not only serving a dual purpose, but looking great at the same time.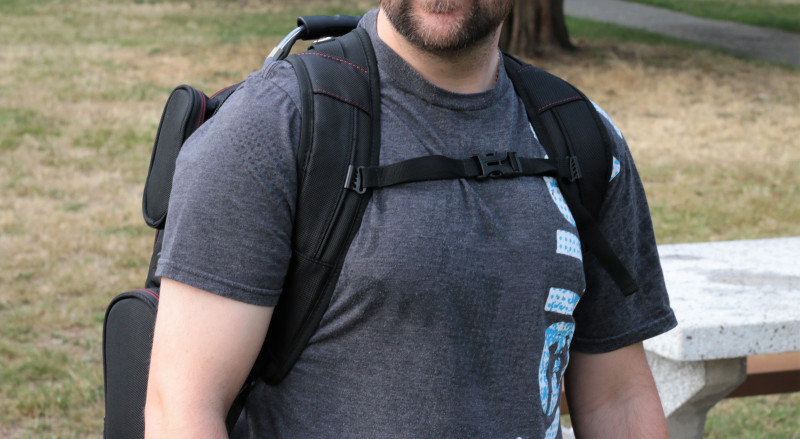 The front panel of the Core backpack is meant for your own personalization through the form of Velcro patches. The front is completely made of Velcro, allowing for addition of many things and a different look. While I didn't have any Velcro patches or anything of the sort on hand, I think I'd actually prefer the plain and basic look, but that's just my preference.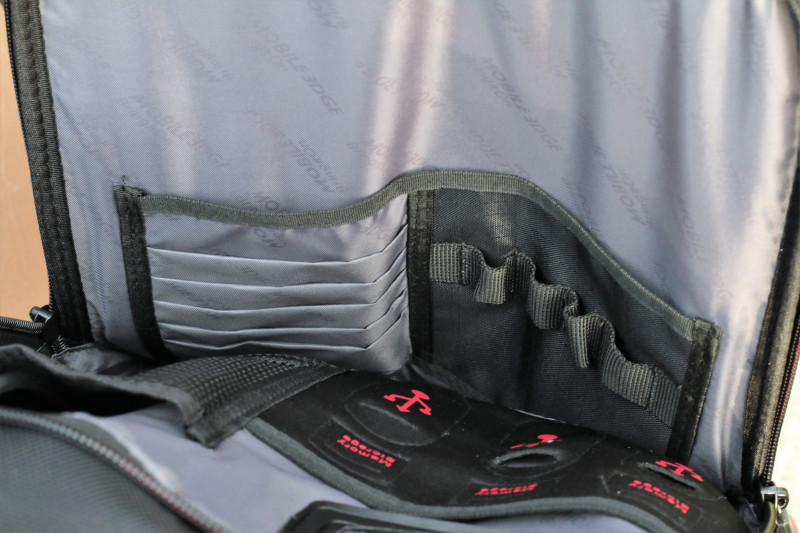 Before delving into the numerous pockets and zippers, the other noteworthy feature you'll notice if you look hard enough is the somewhat hidden external USB 3.0 port. Why is there a USB port on a backpack you ask? Easy; it's simply a prewired cable that slips into any of the main pockets inside the backpack that you can attach to your power bank. This means you can charge your phone or other devices while still having them in your pocket, or without having to dig in and out of the bag when needed. Again, a small feature, but is incredibly handy to have that I amde more use of that I initialyl expcted to.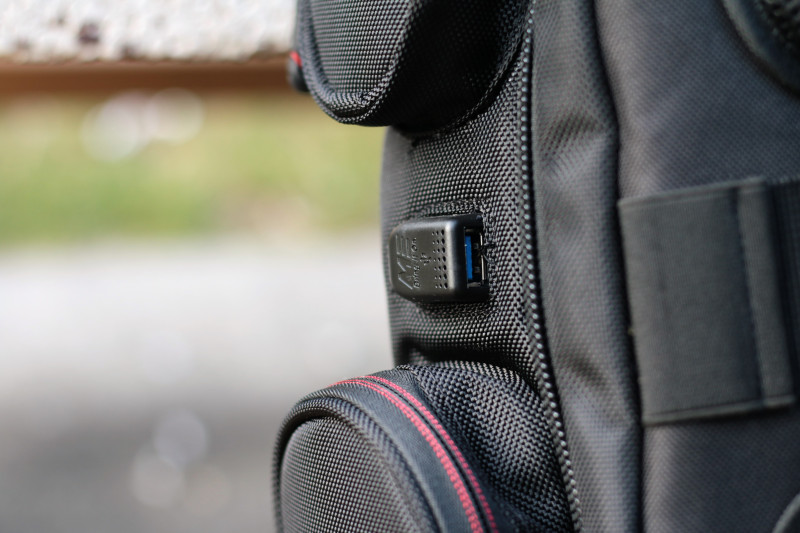 To say that there's enough room for all of your devices is an understatement. The Core will fit a 17" laptop easily in its main pouch, but also an Xbox One or other consoles if you're bringing those along for a trip as well. Each of the sides of the outer has two zipper pouches. These are the perfect size for camera, canned drinks, mice, phones, cables and a bunch of other items.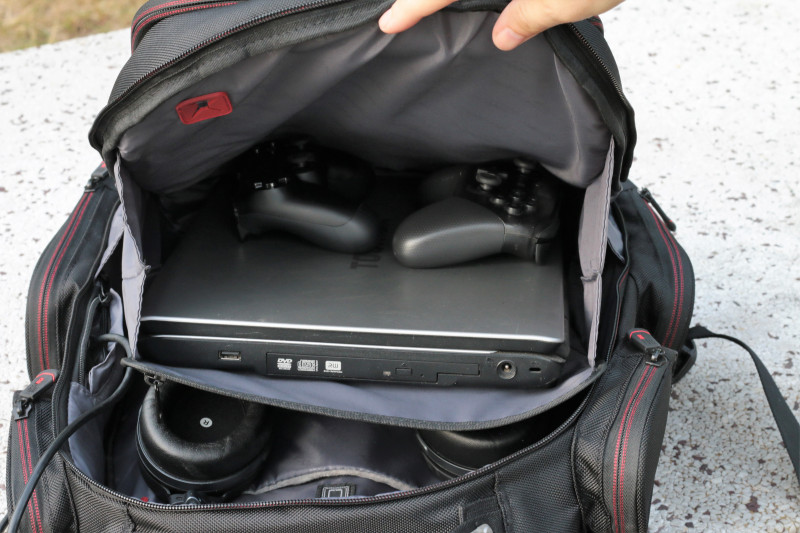 Open the first main pouch and you'll notice a section that helps you organize your USB drives, cables, pens, memory cards, Bluetooth speaker, business cards and other items this size. The main pouch is where you'll house your biggest items, be it the laptop, console or keyboard, but there's a ton of room elsewhere to place all of the other items you will be bringing along as well. There's also a zippered pouch to place any of your cables here as well.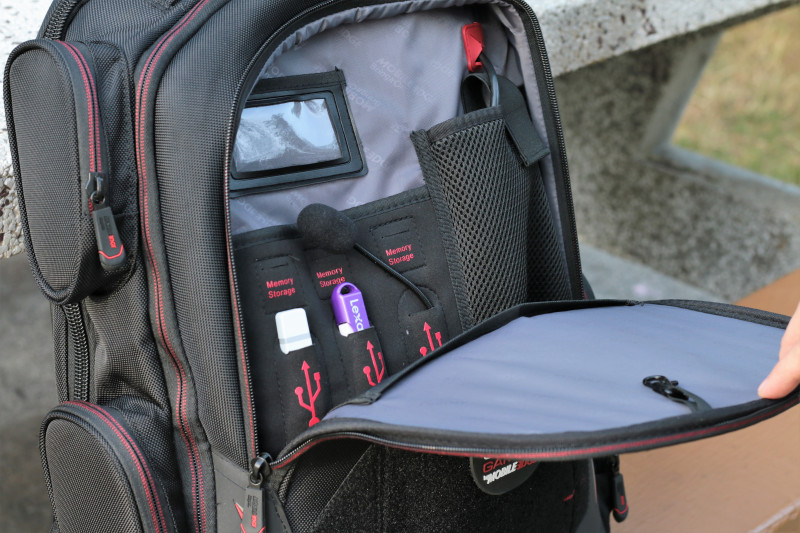 The second compartment in the main pouch also has a dedicated pouch for an iPad or Tablet, as it's lined with an incredibly soft poly-fleece layer for protection. To get an idea for size, it fits my Surface Pro 2, complete with attached keyboard, absolutely perfectly and snug. Right above the tablet slot is a little hook of sorts that is meant to holster your headphones. It's not labelled as so, and can be a little tricky to fasten depending on how wide and large your headphones are, but once fastened, it looks as if it's meant to be carried there exactly.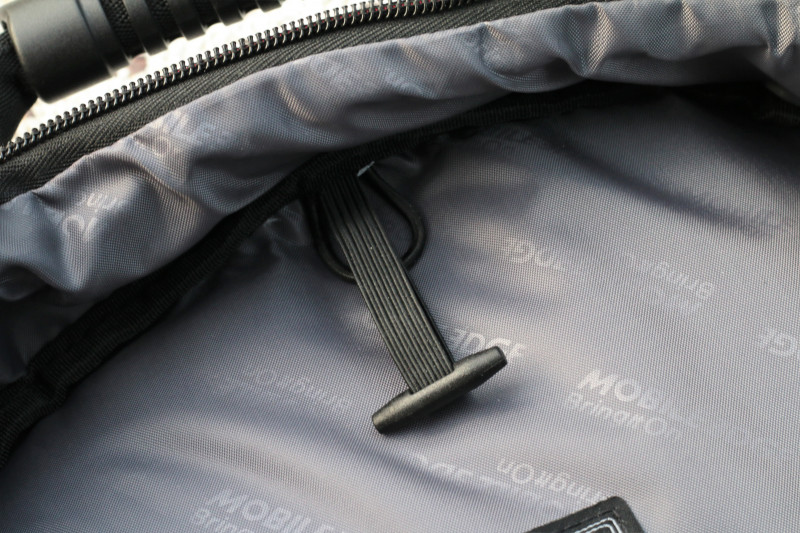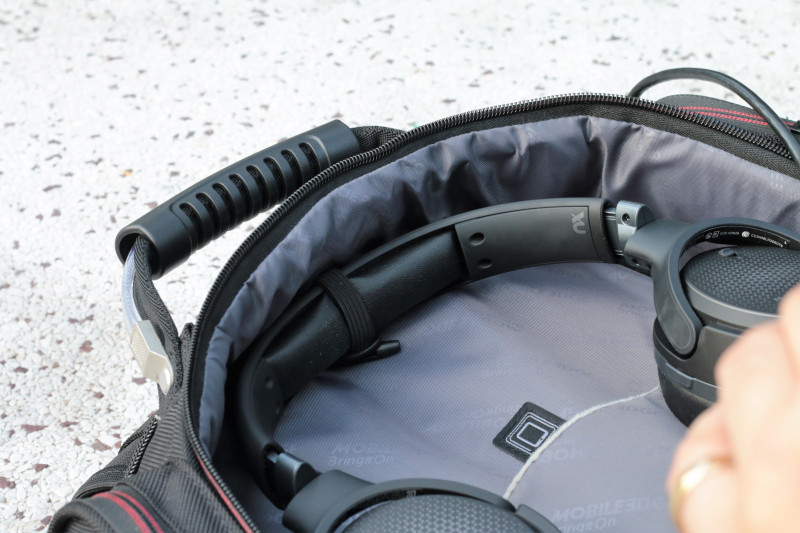 The second main pouch at the back of the bag zips completely all the way down on both sides, for a very good reason. This not only allows the flap to unfold completely flat, but there's a clear-ish pocket that's actually meant to be Checkpoint-Friendly at airports. The somewhat see-through bag will be great when going through screening, and since it's folding out already, there won't be any wasted time trying to go through all the pouches to get out your devices to get scanned when there's a long line behind you. Ease and quickness of access is what this pouch is meant for, another clever small idea that serves a very specific purpose.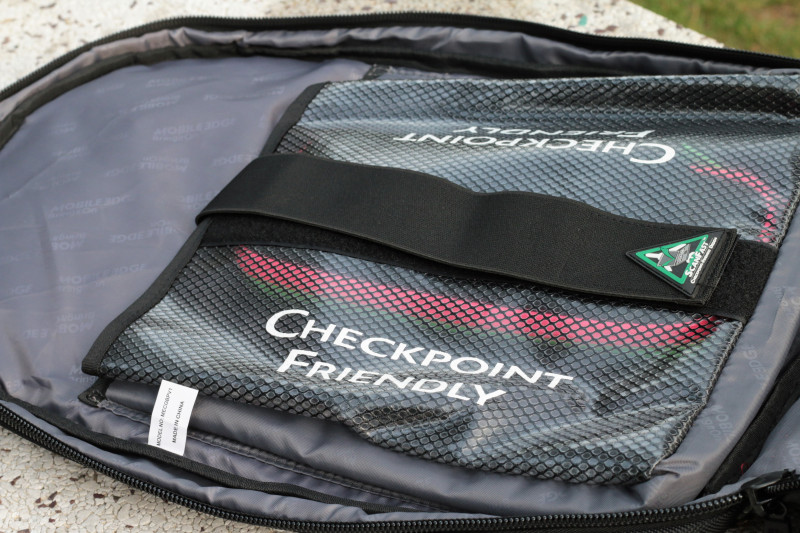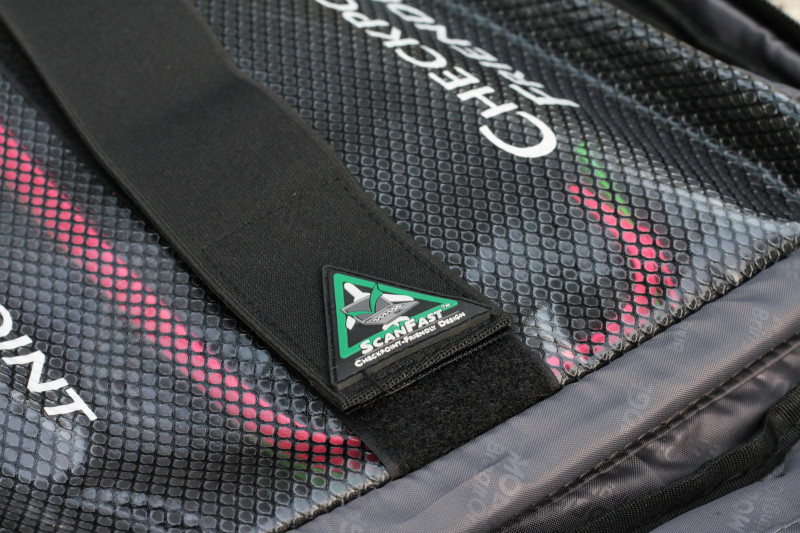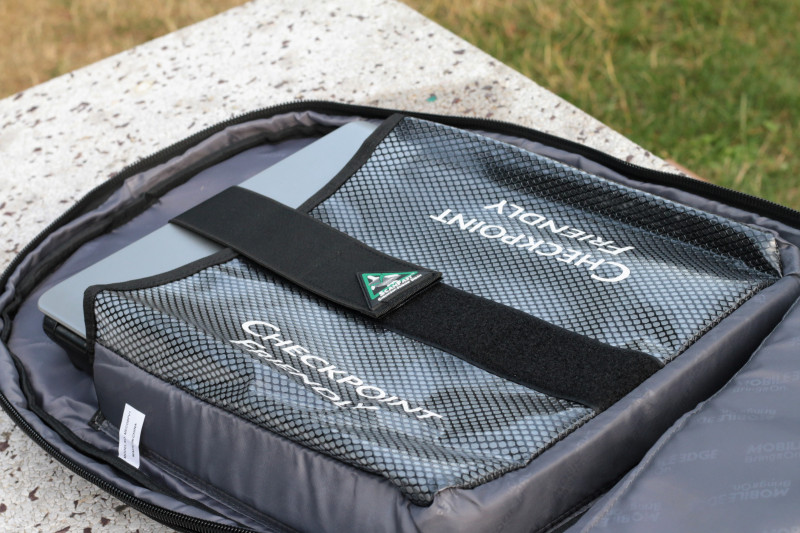 While the backpack may look large, it doesn't feel like it, even when completely stuffed. It does have a "gamer" look to it, but not too aggressive as other bags that I've seen, which makes it a great happy medium. The Core backpack is a great solution if you're constantly on the go with your devices and gaming equipment. Obviously it's not only tailored and designed for gaming devices, but it's suited perfectly for it.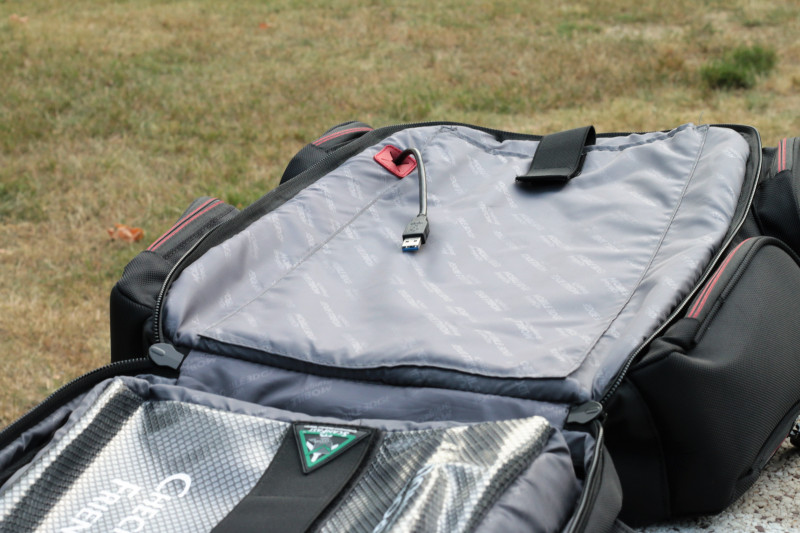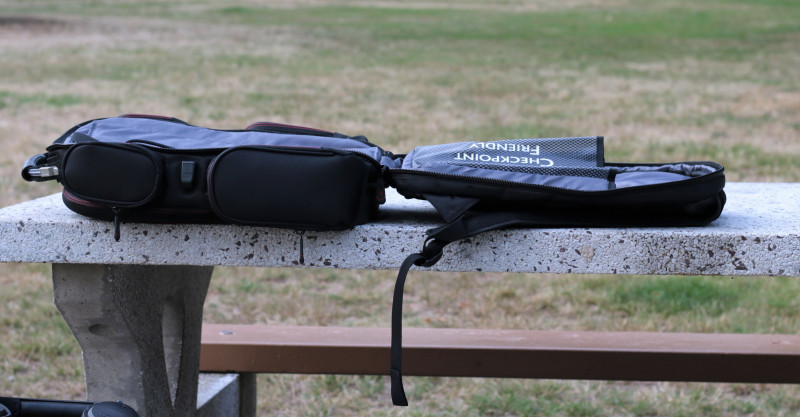 Before the Mobile Edge Core, I would use any backpack and basically stuff it as best as I could with my expensive devices, hoping nothing would get crushed or damaged during the trip. Now, I have a backpack specifically designed with more than enough individual spacious pouches and compartments for everything I bring on the go. The high quality build and materials is going to safeguard your devices without needing to worry. Not only will your tech be safe, secure and organized on the go, you'll be comfortable lugging them all around at the same time.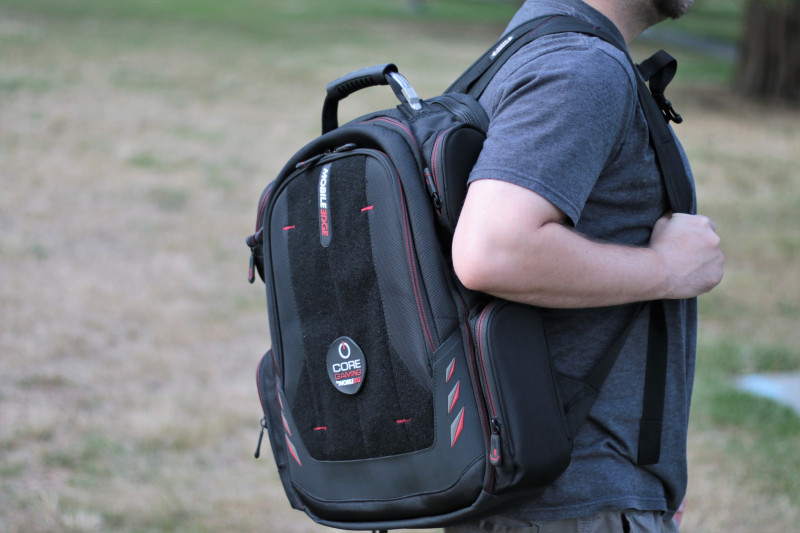 Overall: 9.5/ 10