SK Hynix Gold 1TB SSD Review
by Brent Roberts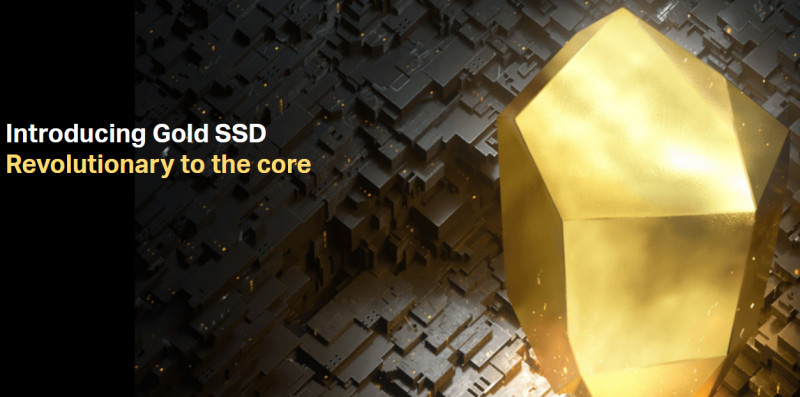 Features:
Form Factor: 2.5"
Controller: SK Hynix "Quartz" (4th Gen SATA Controller)
Interface: SATA III 6Gb/s
NAND: SK Hynix 72L TLC NAND
Sequential Read: 560 MB/s
Sequential Write: 525 MB/s
Endurance: 600 TBW (Terrabytes Written
Warranty: 5 Years
MSRP: $123.99 USD

Hello, my name is Brent Roberts and I am addicted to storage devices. Now that the hard part is out of the way, let me explain why. Doing reviews and more for this site is something I've done since back in 2008, and ever since then, the majority of the material I've received to review has come in the form of a digital code. While this is nice because of the ease of use, the downfall is that I start to amass such a digital collection that I've become what some would call a digital hoarder of data.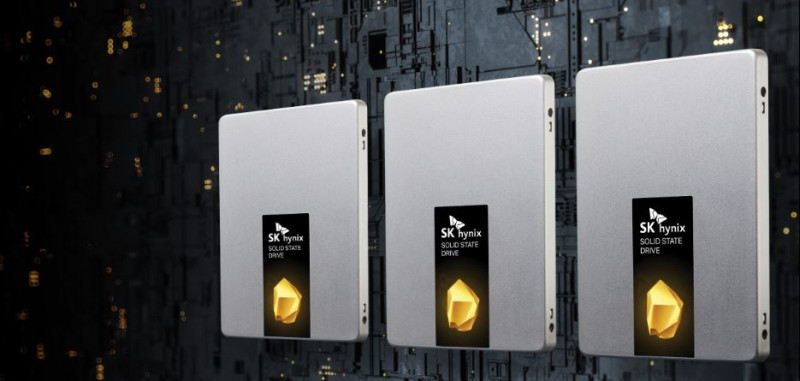 Some games have been delisted off the Xbox service, so if I were to delete them off the hard drive then they would be lost to the digital ages forever. The same also applies to my music which now sits at over 12,000 songs; a total of half a terabyte of storage. Needless to say, over the years, I've become somewhat of an addict to storage devices. Recently, I had the opportunity to review a 1TB SSD from a company called SK Hynix, and I have to admit, at first, I never heard of the company, but now I'll never forget them.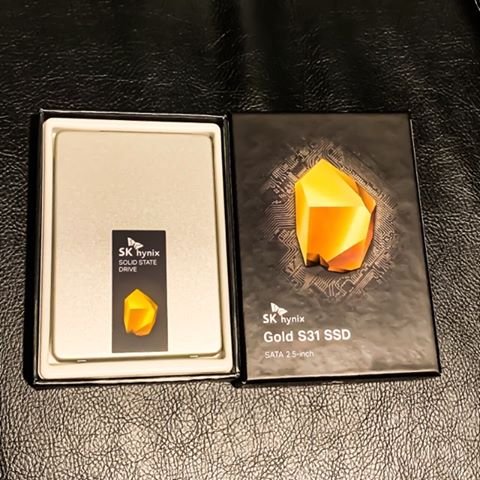 On the surface, the packaging highlights an attention to detail with gold being the primary focus (because who doesn't love gold?). Upon opening the device I'm greeted with a slim, silver drive with another gold logo on the top. Now, we as consumers know that you can have something look amazing, but the real test is how does it perform under various conditions? The first condition I set was to see how it handles being subjected to my audio sessions. These consist of loading over 70 channels of audio samples and high resource sapping plugins like Serum.

Using a non-SSD as a starting point, I used our XboxAddict scientific time measuring device, also known as a stopwatch, to time how quickly the material loaded. The starting point was 3 minutes and 28 seconds, which isn't bad, I usually find myself starting up my sessions and then grabing a drink before coming back to see it's loaded. Now, when I tested the SK Hynix Gold S31 1TB SSD under the sam paramteres, the time damn near collapsed, as it was barely over a minute at 1 minute and 3 seconds. That's less than a THIRD.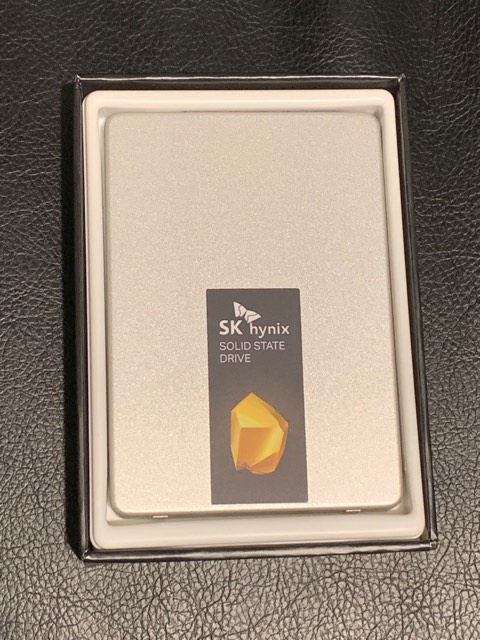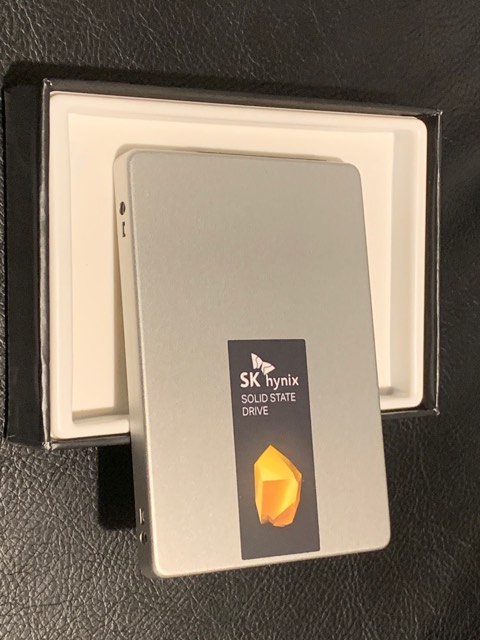 The time itself was a surprise because I didn't expect it to be that fast. There were some issues though that I found upon hooking it up to the PC, that being that is there is no software for the device that would enable you to control various aspects of the drive, and you can't even update any firmware on the drive itself. Hopefully SK Hynix will allow more user control over the drive down the road, but for now, you are kind of stuck with what you get in the box. But enough of that, this is an Xbox site, so I bet you're wondering how this drive fares when you use it for gaming. Thankfully, I've got an Xbox One X here, so let's put this thing through some paces, shall we?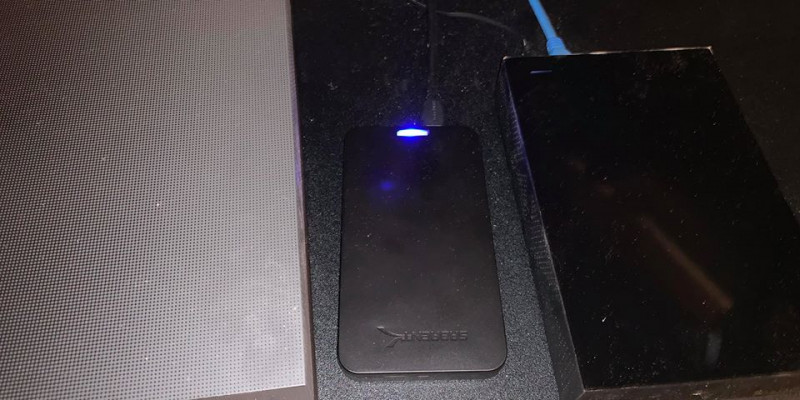 As you can see, the drive is nicely enclosed, and as you can expect, a great deal smaller than the typical external hard drives. I wanted to start things off by doing an installation of an average sized game. I chose Watch Dogs 2 which was about 33GB in size, as opposed to something greater like Halo 5 which is just under 100GB, but also test something as small as an indie game. From the beginning of the installation until the "Ready to Play" option was available, took a little over 10 minutes, and it took just over 27 minutes untill it was completely finished. Solid performance right from the beginning.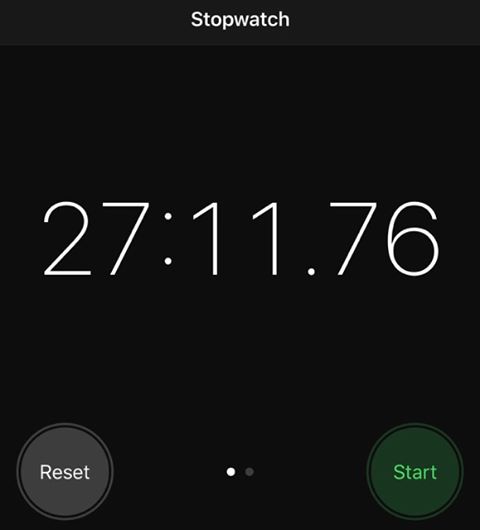 The next thing I thought about was the transfer speed between drives, because normally someone will be using a drive like this to transfer various games and free up some space. I emptied the drive and transferred 891.2GB in one transfer onto the SK Hynix Gold 1TB SSD. Surprisingly it took 2 hours, 6 minutes and 30 seconds. The speeds it was netting were causing the timer to go from 20+ minutes down to 7-9 per massive game. I was surprised that this company, who I didn't even know of their existence, is coming out with this drive that has some serious horsepower under the hood.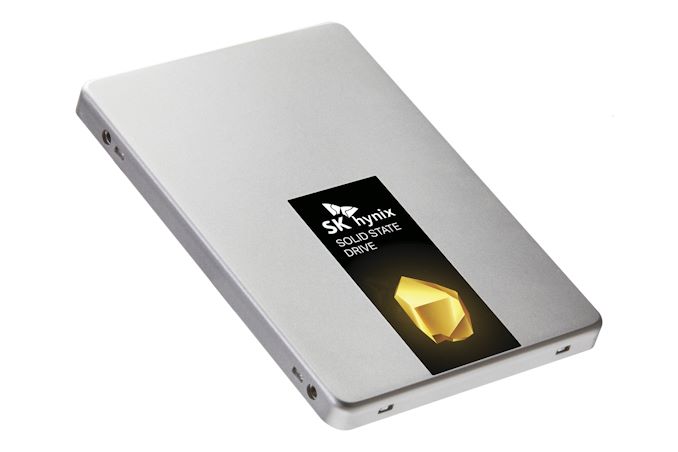 Then I got to thinking about making this drive a dedicated drive for my Xbox One screenshot and video captures. I try to capture clips that are quite lengthy, and my photos are saved in 4k resolution. All of this means that it's very easy to fill a drive up if you have large video files saved on it. In order to do that though, you have to format the drive in NTFS format on a computer and then go into your Xbox One X storage settings, select the drive and choose that you want to make this your capture location and you're good to go. If though, you want to save games and apps on there instead, you have to format the drive through the Xbox. So basically, it's one or the other, the choice is yours.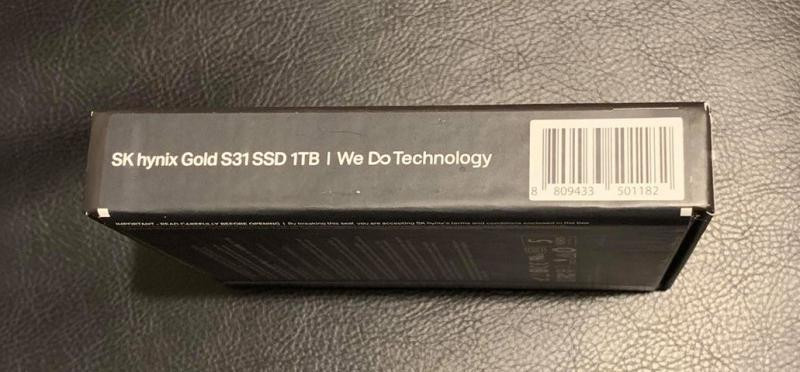 Overall, this drive is impressive. I know a lot of you are out there saying "But it's no EVO", and you're right; it's not. With no ability to update firmware or manage your drive, this SSD does lack a lot of user interaction, but ultimately, in the end this is just a bucket for you to fill up with data; lots and lots of data. Think of this drive not as the Ferrari of SSD drives, but like the Maserati. The drives that don't have the Ferrari looks and performance, but yet has a Ferrari engine under the hood, goes fast as hell and doesn't cost as much. And when you're talking performance issues, if you and I are realistic with each other, the lack of performance difference between this drive and an EVO is going to be so minimal that your overall performance isn't going to be negatively impacted at all.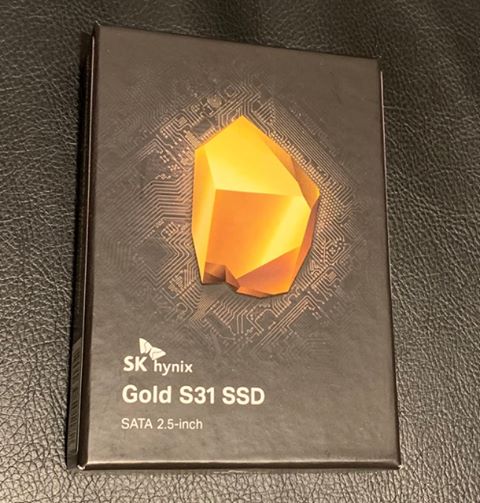 Before this review I've never heard of SK before, and this Hynix Gold 1TB SSD drive of theirs is an absolute beast of a drive. It's cheaper than an EVO in cost yet produces speeds and power that is almost identical. The SK Hynix Gold 1TB SSD can be found on Amazon now for less than $120 USD and is one of the best investments you can make with regards to storage.