Stellaris: Utopia DLC Review
by Brent Roberts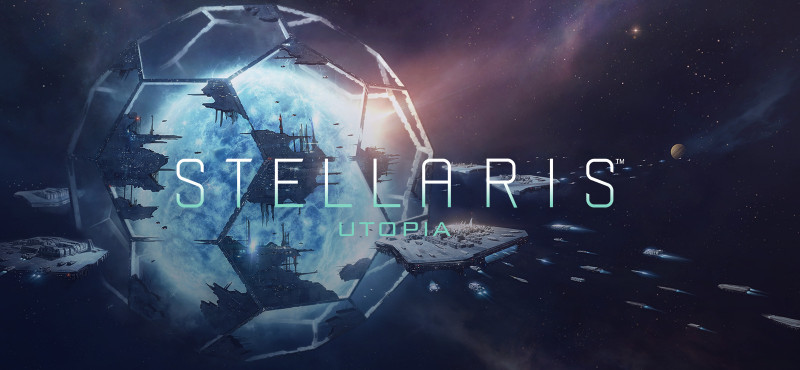 Imagine taking one of the most in-depth, time devouring, and detailed real time strategy games and inject into it a wealth of content that dramatically changes both the mid and end game procedures by expanding on their possibilities, and in doing so, deliver more creative ways to play to the gamer. This is exactly what you have in the incredible DLC expansion for Stellaris called Utopia, though you can check out our base game review HERE. Now, we hear the word Utopia and it brings about a different image, that is because all of us have a different view on what our "perfect" or Utopian society would consist of. This aspect plays a tremendous role in the new government systems found within Stellaris.

In Utopia, the new types of authoritative governance consist of:
1. Democratic - This is your basic type of representation that allows for elections every 10 years.
2. Oligarchic - The primary difference is that elections to vote for rulers happen between 40 - 50 years.
3. Dictatorial - Pure dictatorship where rulers govern until death and then a new election takes place.
4. Imperial - Basically the same as a Dictator, but new rulers are heirs that are appointed to lead.
5. Hive Mind - Like the Borg from Star Trek, these beings are immortal, so they never die, and there is absolutely no dissention ever. However, this type of governance also completely changes up the gameplay so be mindful of the numerous changes found within.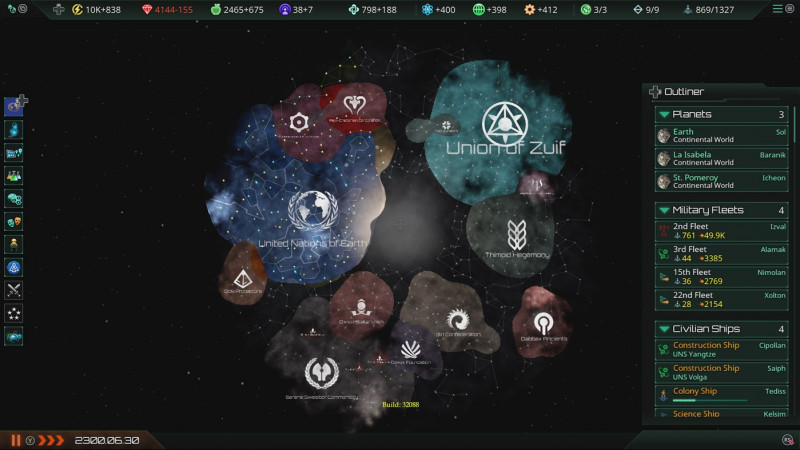 Now each one of these can be customized with various traits and beliefs to make a truly unique form of governance. While it may be nice to have freedoms of elections, corruption usually can find its way into weak spots within your society and can cause internal strife thanks to the factions. So sometimes having a strong form of governance CAN be a good thing. The best defense is a better offense than the other person. One aspect that is new is the "Advanced Slavery" and it's here that you can customize your slavery and give new roles to your newly acquired subjects.

New things are included, such as Livestock, where you're essentially breeding a species so that you can consume them. This new slavery can produce you extra food, however, since they are livestock, they are unable to produce anything else of benefit. You can also classify your slaves under Domestic Servitude. Under this, they will act similar to slavery found in plantations where they will make other non-enslaved populations happier but take a penalty to resource production. Should your slaves start to become more of a hassle, you have several purge options at your disposal, that includes, but is not limited to, types such as: Extermination, Forced Labor or even Neutering.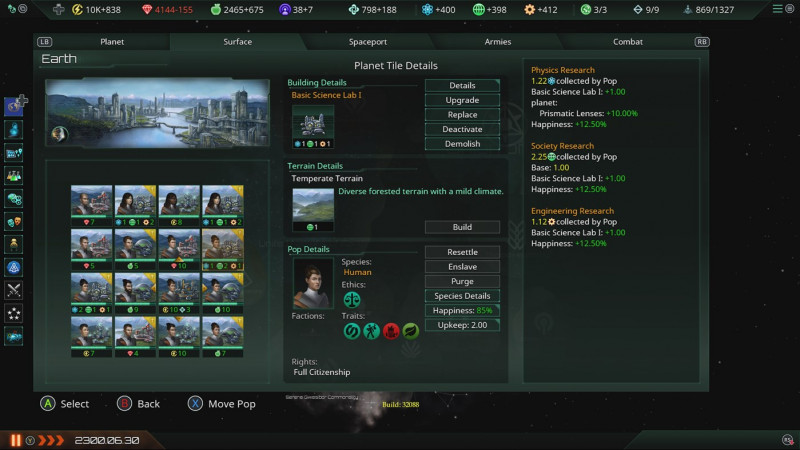 With this growth in population, either by natural methods or forced, you will need a place to hold everyone, which leads me to Utopia's big-ticket item; megastructures. These construction projects require a colossal amount of resources to be poured into them, and should these projects take place, will also alert any/all other races out there that your construction of said device is now underway. These structures include items like:

Ringworld - think of this as a massive HALO project. You take all the planets in the system and destroy them for construction materials, then build a Ringworld around the star in the center that allows you the equivalent space of 4 planets of maximum size that are 100% habitable.

Dyson Sphere - No this is not another vacuum cleaner model. Think of this as building an exoskeleton around the star in the center of a system. The star provides fuel for the massive structure, but in doing so will be secluded from the rest of the system, therefore unable to deliver sunlight and warmth to any planets in the system. This will undoubtably change the remaining planets in the system to frozen planets. But hey, at least you're warm right?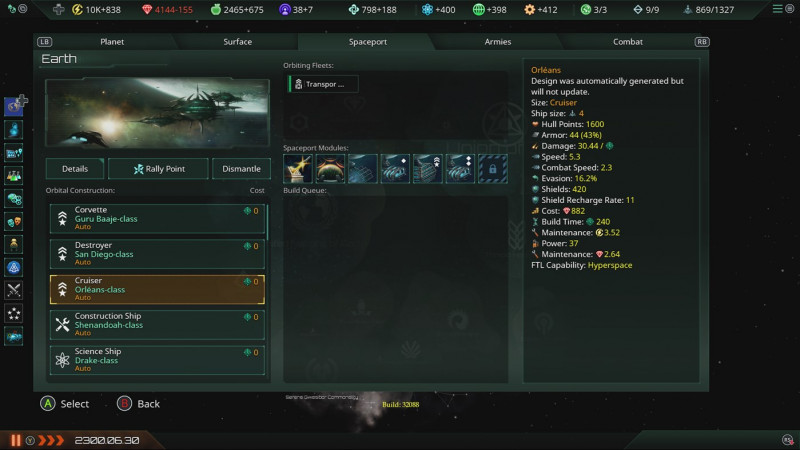 Sentry Array - Think of this as a massive radar scanner. It takes a tremendously long time to build, but as it grows in development, the scanning ability for the structure increases. When it is fully complete it can scan the entire galaxy. This is quite handy when you're talking end game strategy.

Science Nexus - This structure provides a mammoth amount of science resources which can exponentially help in your research and development of new technology. Like the Sentry Array, as this structure levels up you have even more resources being produced.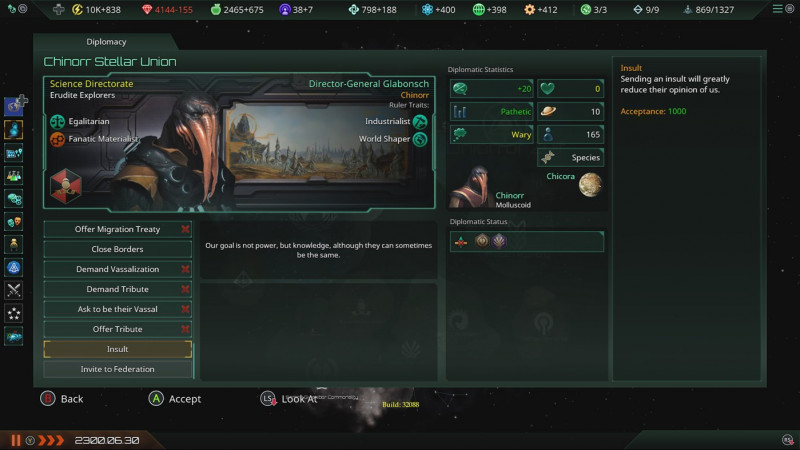 Another big addition is the inclusion of Ascension Perks. Think of these as pathways that your civilization can access. Each one provides their own advantages and disadvantages, so it all boils down to your choice of how you want to evolve your people. For example, the 3 end game paths for you to follow are: Biological, Psionic and Synthetic.

Biological allows for genetic manipulation and modification. You can work on the genetic structure of your people, and where the cost would normally be very high, this pathway allows you a discount to creating your perfect civilization.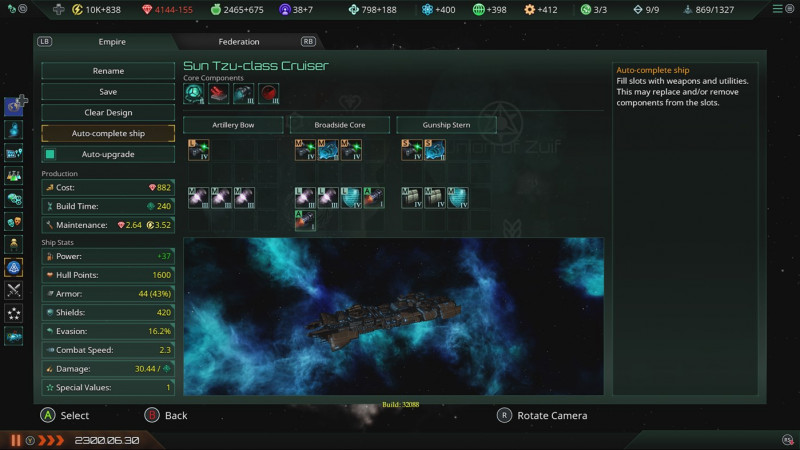 The Psionic pathway allows your civilization to expand beyond the realms of what they think is possible mentally and opens up future avenues to communicate with other alien races that you may find, along with providing some new technology advancements.

The last path is the Synthetic one which allows you to basically create the Borg from Star Trek, designating how far synthetic you wish to go, all the way up to completely abandoning organic life and creating a civilization of robots. Because who here has always wanted a civilization of robots to control right?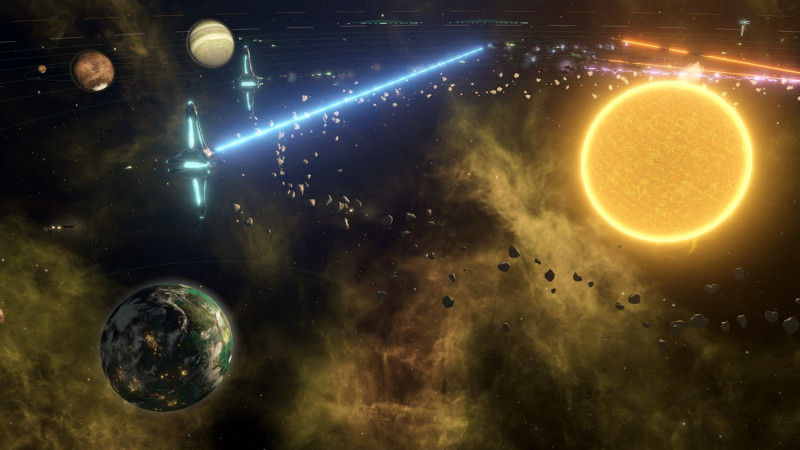 Utopia is a fantastic DLC that is out now, and if you're a fan of Stellaris or RTS games in general, you owe it to yourself to play one of the best you can ever experience on the Xbox platform. For $19.99 you get so much content that it turns a game that can take multiple hours and days, into one that can take multiple months and even years. Utopia opens up Stellaris in a way that we rarely see DLC do to a platform, and instead of simply adding some new ships, skins or some other form of superficial content, Utopia transforms the entire gameplay of Stellaris into something absolutely incredible.


Overall: 8.5